So many restaurants are creating free from food heaven around the Capital.  Rosie Henley – who is a coeliac herself – reveals Healthista's 10 best gluten free restaurants in London 
Most restaurants these days will have modify their dishes for coeliacs or those who prefer to avoid gluten or have the odd gluten free option on the menu.
But now, a new breed of eateries offer full gluten free menus and some are even 100 per cent gluten-free, making life for the GF-ers out there not only easier, but also a million times tastier.
These are our favourite gluten free restaurants where your dietary needs will be seriously taken care of.
45 lexington street, London, W1F 9AN

Great for: Food, drinks and lively atmosphere
Mildred's is a trendy vegan restaurant, in the heart of Soho – the go to place for ultimate comfort food and chilled vibes. Its no booking policy means it's always teaming. But don't even think about quitting the queue –  it is completely worth it – with its electric atmosphere and food so good, that even non – meat eaters come back for more.
The vegan restaurant is great at accommodating multiple dietary needs – offering menus which are not only gluten free, but Low FODMAP too.
Our pick off the menu: The Sri Lankan vegan curry
A vegan sweet potato coconut green bean curry, topped with toasted cashews and served with pea basmati rice and a tomato coconut sambal was easily the best tasting curry we've had.
It's got a deliciously fragrant taste and the coconut cream makes it so creamy and moreish, all the while being coeliac safe.
Don't even think about leaving until you've tried their gluten free and vegan brownie. One word. EPIC. Just mouthful after mouthful of warm chocolate, silky smooth peanut butter and extra creamy vanilla ice- cream.
OH MY GOSHH when can we go back?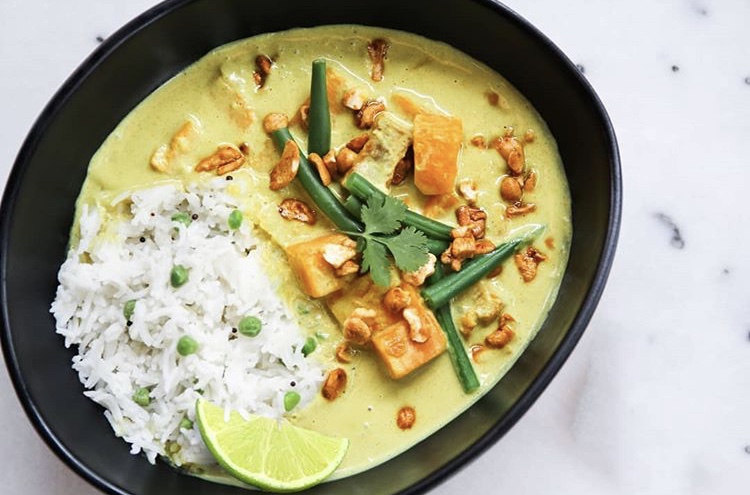 Niche | Gluten-free Dining, 197-199 Rosebery Avenue, London, EC1R 4 TJ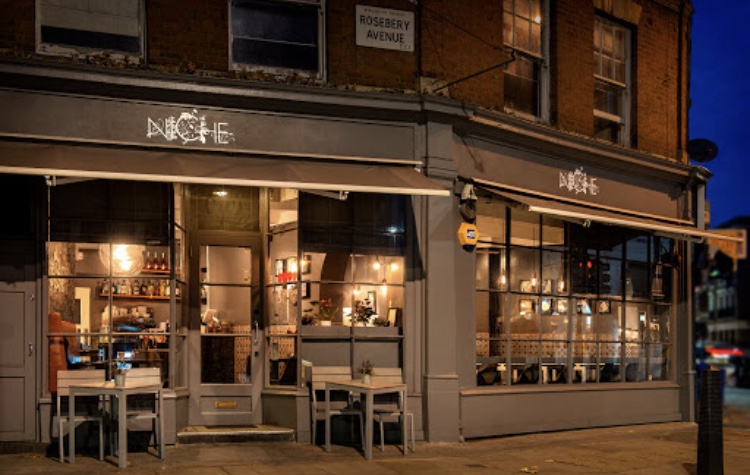 Great for: 100% gluten free options
Niche is a Coeliac's dream restaurant. ALL food is 100 per cent gluten free and the restaurant has been certified by Coeliac UK. The menus serve up ultimate crowd pleasers – there's everything from gluten free sausage and mash, to burgers and more.
Based in Angel, Niche is a mix of casual meets contemporary. Low FODMAP too? Don't worry, there are separate low FODMAP menus on hand and dishes can be easily altered to your dietary needs.
Our pick off the menu: The Niche Fried Chicken (the equivalent to gluten free KFC )
Thick pieces of crispy chicken deep fried in gluten free flour, with a big basket of golden fries. Mmm, you really wouldn't know it's gluten free.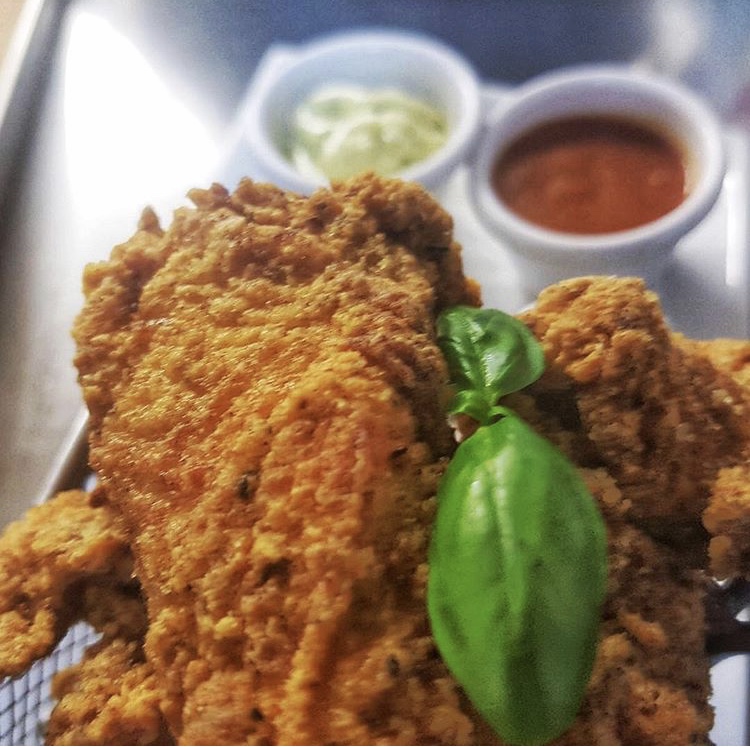 Covent Garden, Dishoom, 12 Upper St. Martin's Lane, London, WC2H 9FB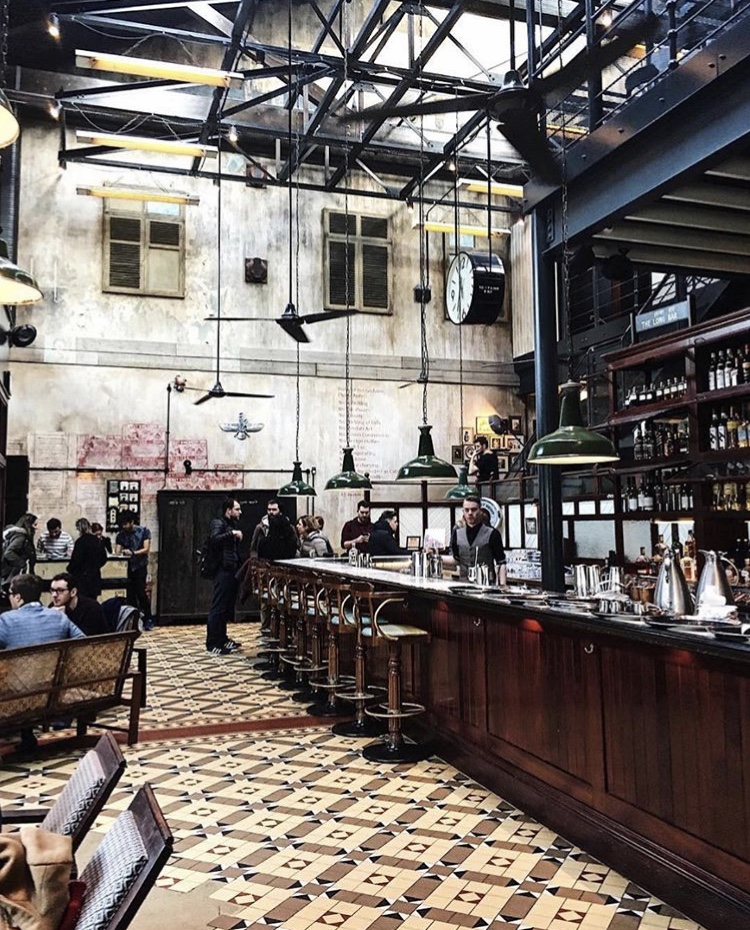 Great for: Friendly, relaxed atmosphere, traditional Indian food
Indian street food at its best. Sick of your local curry house? Dishoom is an upscale Bombay style café, known for its traditional Indian comfort food.
The restaurant has become so popular, that there are now based in four locations, across Covent Garden, Kings Cross, Shoreditch and Soho.
Allergies are not an issue, with 3 separate menus for those who are are gluten free, dairy free and vegan, offering an array of small plates – great for sharing. We recommend opting for about 3 dishes per person and why wouldn't you when everything is super cheap.
Our pick off the menu: Ruby curry
Basically a mild, rich butter chicken curry. Think tender pieces of chicken layered in a thick creamy sauce.  Once you've had one mouthful, you won't be able to stop.
If you're looking for a palette cleanser, the dairy free Monsooned Malabar Latte is a well – known Indian coffee made with chocolate and cedar – we think a  perfect way to end the meal.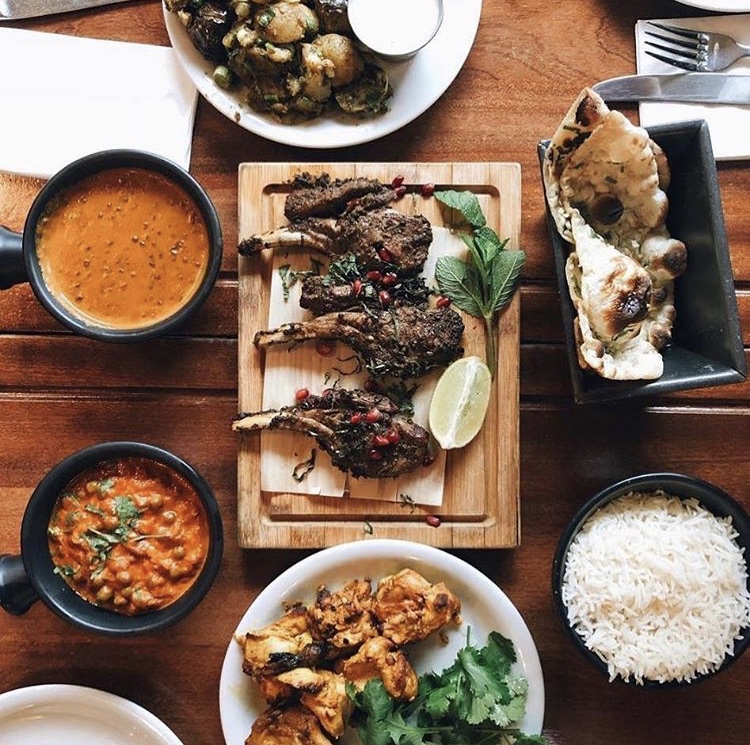 64, Old Compton Street, W1D4UQ, London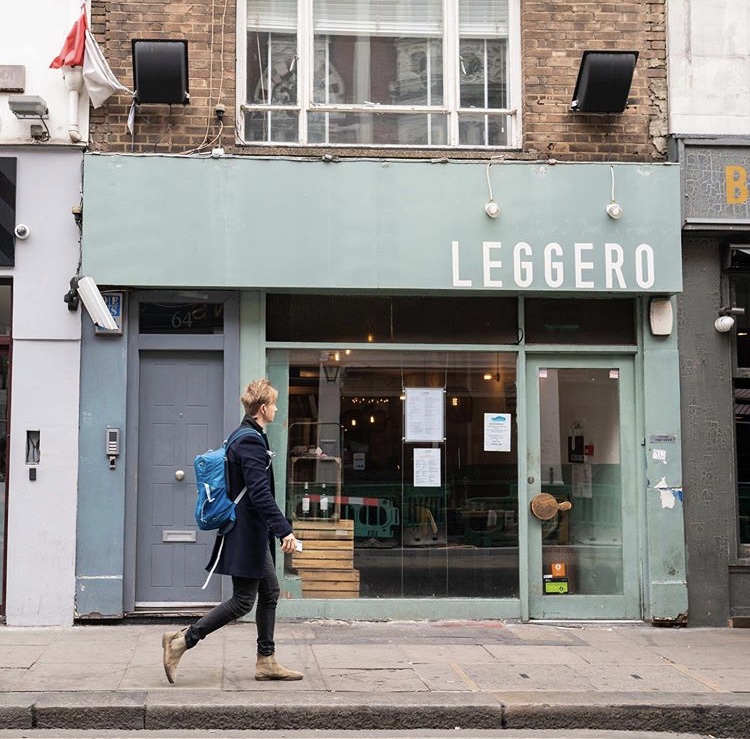 Great for: Gluten free pasta, 100% coeliac friendly options
So you thought you'd never be able to eat pasta again? Wrong.
Leggaro have made the impossible possible with their entirely gluten free restaurant in the heart of Soho, offering every pasta dish you can think of, from ravioli and tagliatelle to homemade focaccia bread.
Forget Zizzi, Leggaro serves up authentic, fresh tasting Italian pasta, which tastes identical to normal gluten containing pasta. With lots of vegan, vegetarian and dairy free options available too – no one has to miss out. The menu includes small plates and starters to share, as well as larger pasta dishes and classic desserts.
Our pick off the menu: The pink ravioli with gorgonzola cheese and beetroot.
This not only tastes incredible, it has to be the prettiest pasta we've ever seen.
Don't miss out on the gluten free tiramisu, which is definitely something you'll be fighting over – a light and airy sponge is filled with cream and topped with cocoa.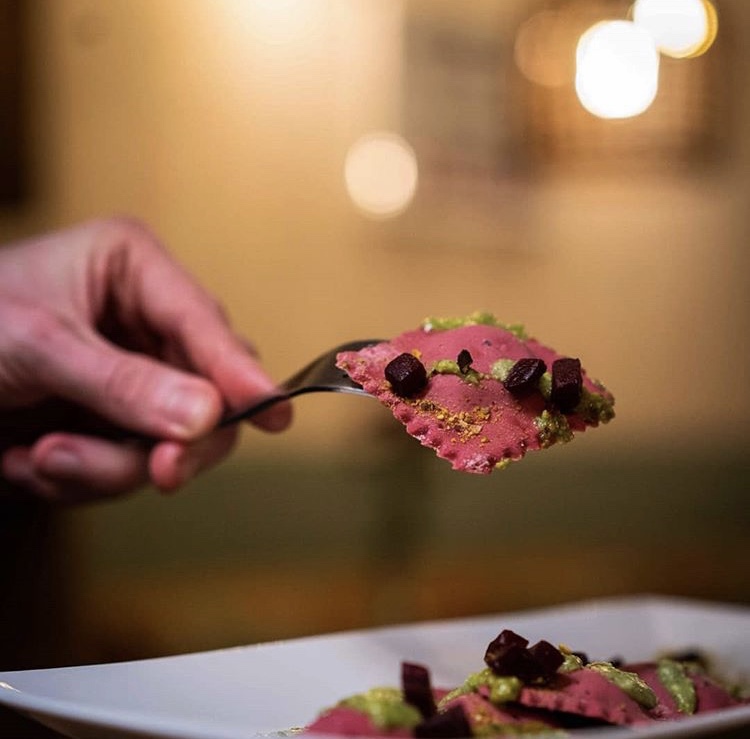 Fitzrovia, 2 Charlotte Place, London, W1T 1SB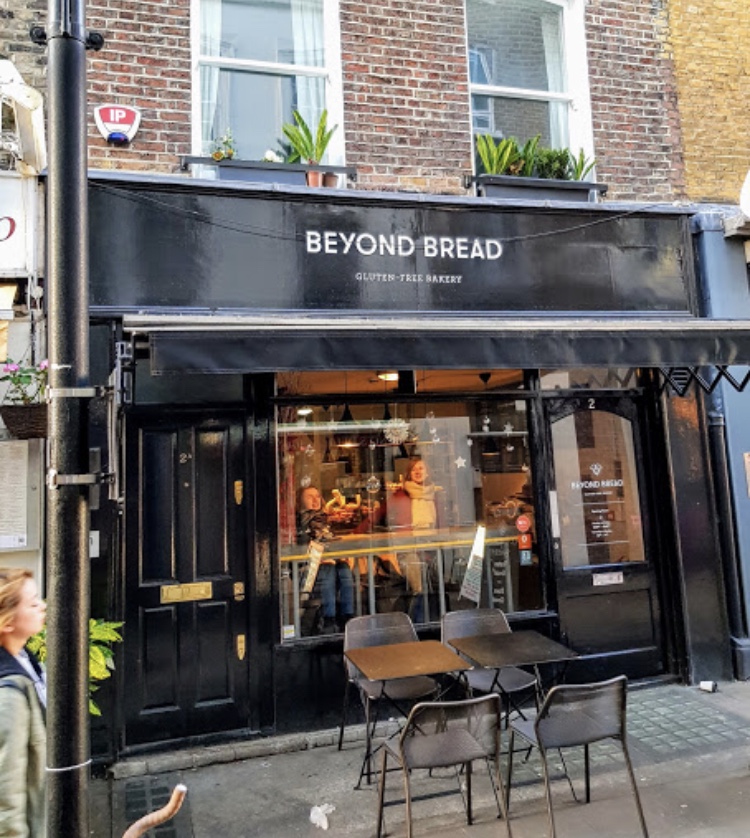 Great for: Gluten free bread, Cosy lunch or brunch spot with friends
If there's one thing people living with coeliac disease miss the most, it's bread. So, Beyond Bread really is a coeliac's heaven. Located in Fitzvoria and Selfridges food court, this gluten free bakery not only offers gluten free bread, but a range of gluten free patisseries and cakes.
It's a great breakfast or brunch spot, with a choice of healthy homemade granola or sweet treats – think gluten free croissants muffins, waffles and pancakes.
So, what are you waiting for? Go grab a coffee with friends and indulge in your favourite gluten free pancakes.
Our pick off the menu: The tuna melt.
It's the most popular sandwich option by far. Gorgeously gold and crunchy on the outside but soft on the inside  – it's not hard to get why everyone goes crazy for it.
Oh, and it would be rude if you didn't try Beyond Bread's iconic Cinnamon swirl, topped with crunchy sugar sprinkles and by far the best looking cinnamon swirl we've ever seen (to be honest, far better than the gluten version).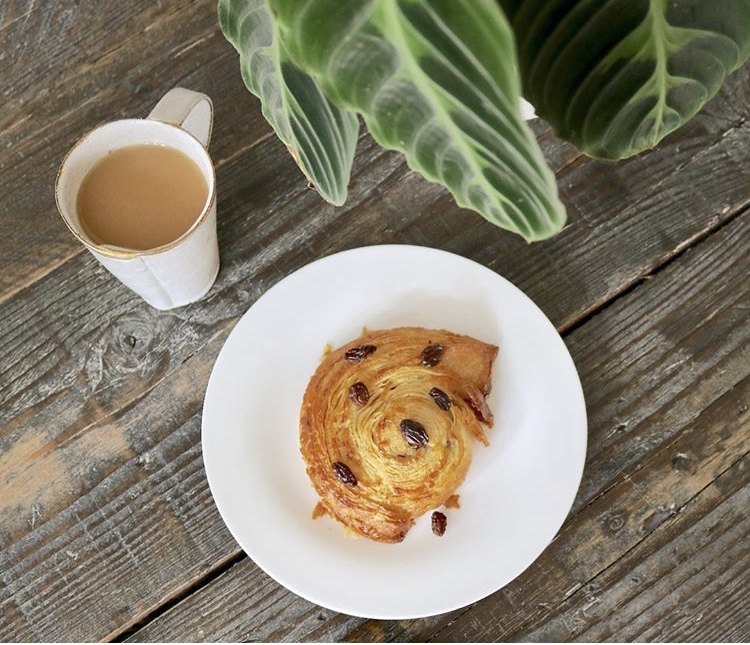 44-48 Clapham High Street, London, SW4 7UR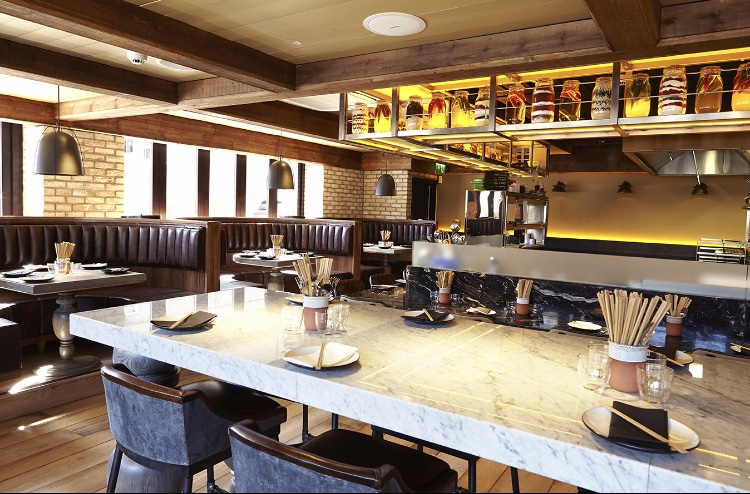 Great for: Gluten free fusion menu, Cocktails, Date night, Lively atmosphere, Parties
Looking for something different? MOMMI is a gluten free fusion restaurant in Clapham that combines a mix of Japanese Peruvian, Latin and South American cuisines.
The flavours are out of this world and staff are extremely attentive to people with allergies – taking their time to explain ingredients in each dish.
The restaurant is lively, offering a range of small sharing platters, making it a great gluten free spot to celebrate your birthday with friends. There's also a £37 bottomless brunch set menu –  with unlimited Prosecco.
Well, I don't know about you, but I know where we'll be spending our lazy Sunday mornings.
Our pick off the menu: Chicken teriyaki
The chicken teriyaki is a firm favourite with diners and is also protein rich and low calorie. What's not to love?
But most importantly, who could say no to the incredible desserts on offer. The chocolate chip brownie, with Peruvian chocolate mousse and salted dulce de leche and toffee popcorn is our obvious choice.
I mean seriously, does life get any better than this? We'll take two orders please.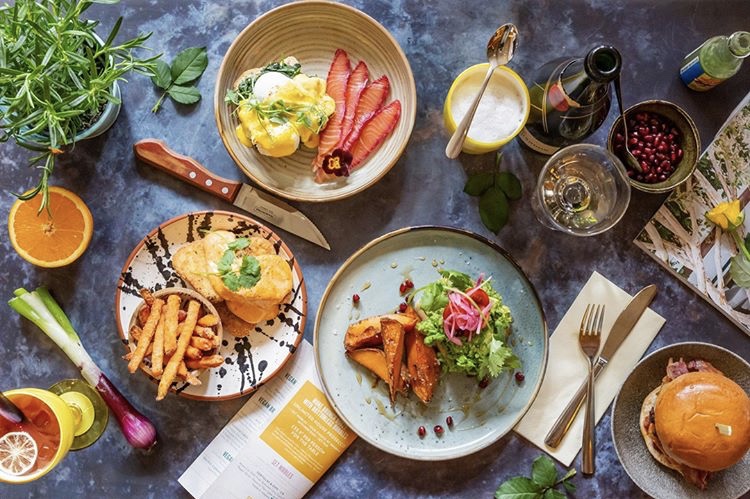 One Aldwych, London, WC2B 4BZ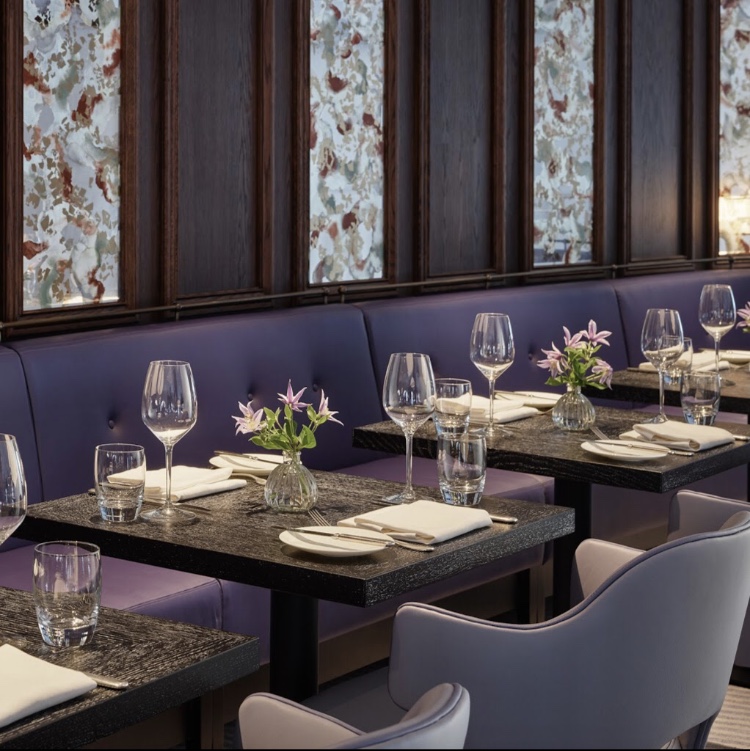 Great for: Fine dining, gluten free, special occasion, post theatre dining
If its fancy you're after, Indigo at One Aldwych hotel is your answer.
Indigo is the only gluten free restaurant which offers a fine dining free-from experience. We all deserve a treat sometimes and Indigo is just that.  Located in Covent Garden and fully credited by Coeliac UK, it serves up food as stunning as its setting.
Chef Dominic Teague provides a breakfast, set menu and a five course menu that are all not only gluten free, but also dairy free – with only the finest British ingredients, naturally sourced, of course.
It really doesn't get any more sophisticated than this.
Our pick off the menu: Fish and Chips
Uh as soon as we saw Gluten free fish and chips we were kinda sold.
The day boat fish in gluten free beer batter, is extra crunchy and something us Coeliacs dream of. Pair that with triple cooked thick cut chips, mushy peas and tartarte sauce and we're in heaven.
Montreal House, Deal Porter SQ., Canada Water, London, SE16 7AQ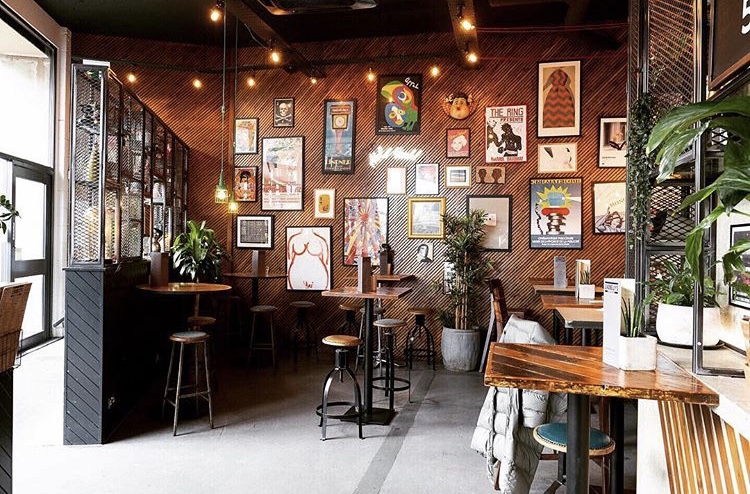 Great for: Groups, relaxed after – work food and drinks
Located just outside Canada Water tube station is the gluten free gem that is Leadbelly's – a 98 per cent gluten free restaurant bringing the best of British.
That's right, all of your favourite British food made gluten free – think gluten free burgers, steak pie, fish and chips and roast dinners with actual gluten free yorkshire puddings. OMG.
Oh, and did you know Leadbelly's won Gold in last year's Free From Eating Out Awards? We're not surprised.
Our pick off the menu: Southern Fried Chicken Burger
The burgers. Obviously. Our favourite though, is the extra crispy Southern Fried chicken burger with grilled pineapple.
You might think that pineapple and chicken is a weird combo but trust us, this is your KFC cravings cured – you NEED to give it a go.
Did we mention it comes in a gluten free sesame seed burger bun that is one of the best we've ever tried – so good you'll be questioning if it actually contains gluten.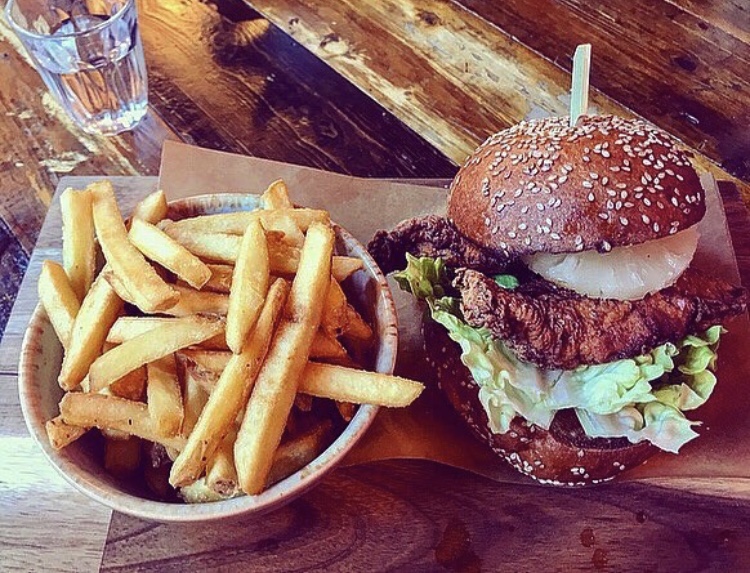 42 Drury Ln, Covent Garden, London WC2B 5AJ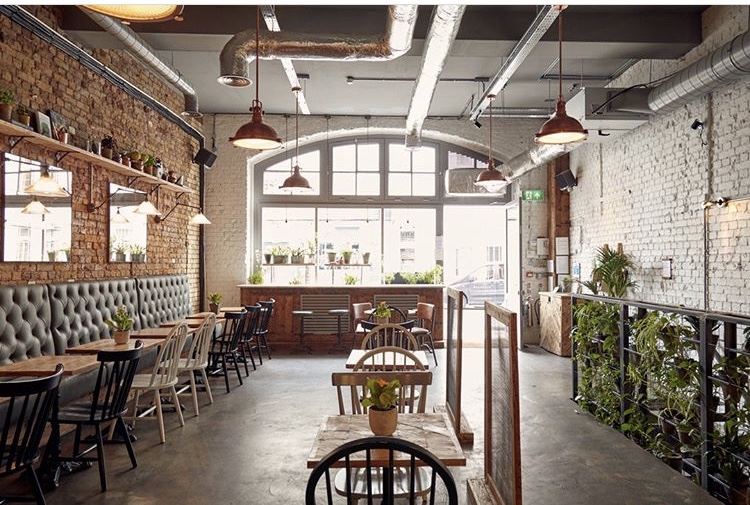 Great for: Brunch, Lunch, Healthy, On the go
Looking for fresh, wholesome, healthy food? Farmstand has you covered.
Located in Covent Garden and Canary Wharf, the restaurant is basically a healthy fast food joint. With Farmstand YOU get to choose what you want. We love the 'build your own lunch boxes', where you can fill up all your favourite healthy foods to your heart's content, completely guilt free.
Be prepared for looks of envy from your team when you arrive back at the office with your 'rainbow on a plate' meal – let's face it, best-looking lunch ever.
There is also an evening menu with small and large plates and for dessert, it's known for its deliciously rich gluten free brownie. The food here is simple, but really tasty.
Our pick off the menu: The Harissa chicken
It's ridiculously tender, with just enough heat, making it a great accompaniment with a large serving of veggies of your choice. YUM.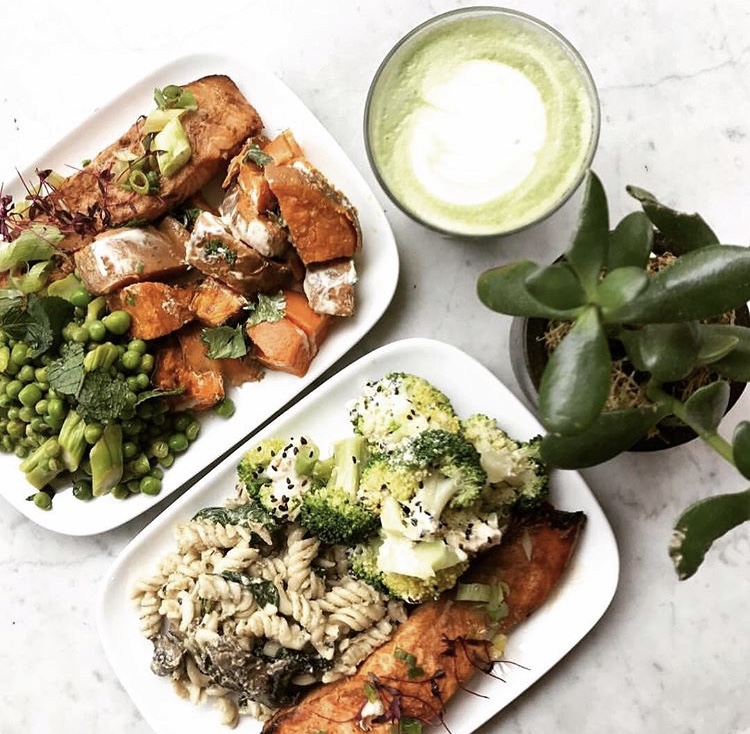 74-76 Westbourne Grove, London W2 5SH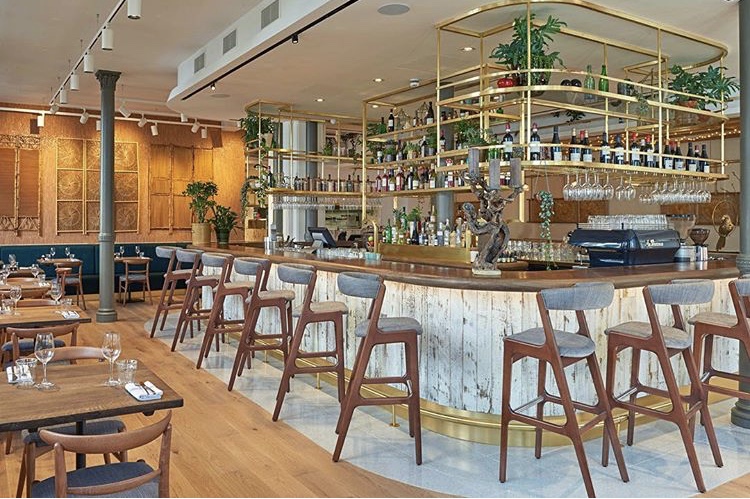 Great for: Gluten free and vegan food, Cool atmosphere, Great service
Plant based food just got a serious make over.
Farmacy is the latest, chic vegan restaurant in Notting Hill, popular amongst celebs and bloggers alike. The restaurant has options for everyone – no matter what dietary need.
Everything on the menu is so good, you'll definitely have trouble deciding what to order. Finding a restaurant that is both gluten free and vegan isn't the easiest – but Farmacy makes it the norm.
The menu offers a balance between super healthy and indulgent. But if you're like us you'll be drawn to the naughty indulgent desserts… I mean, the gluten free and vegan banana bread and peanut butter pudding sounds like something out of a dream.
Our pick off the menu: The Farmacy Burger.
It's a tasty and nutritious millet, black bean & mushroom burger, served with aquafaba aioli and topped with goji ketchup, carrot & celeriac remoulade, housemade pickles & tomato.  It comes in a gluten free sourdough bun and you can choose from either potato chips or sweet potato fries. Yum.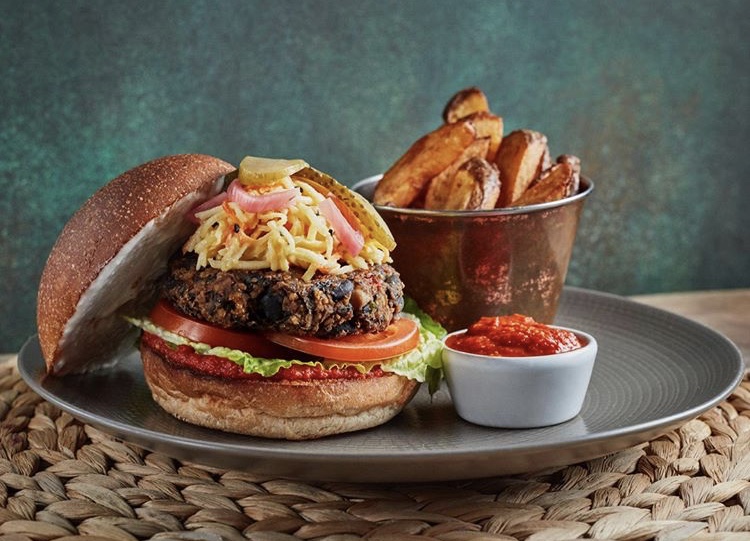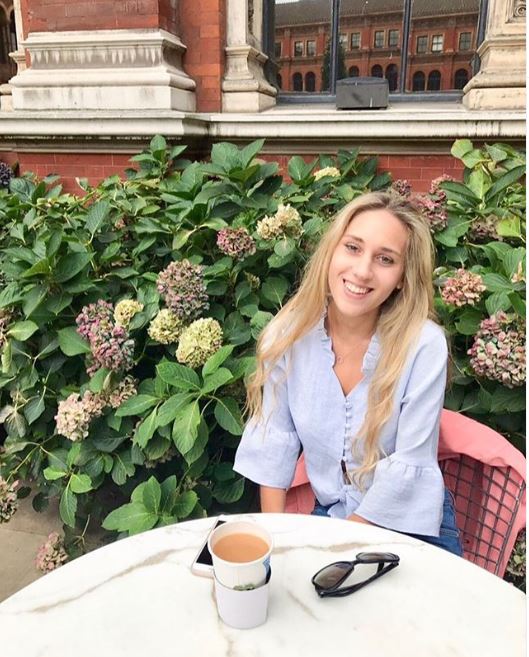 Rosie Henley is a Coeliac, Dairy & Egg Free and Low FodMap food writer and blogger from London.
Vaguely Relevant Healthista Content:
6 gluten-free recipes with the wow factor
7 BEST gluten free pasta alternatives
Healthista Content you might also like:
WIN £300 worth of Benefit cosmetics
The best healthy snacks to satisfy your crisp cravings
How to do Revolved Belly Pose – 30 day yoga challenge – Day 29
11 time management tips that will make you happier
Like this article? Sign up to our newsletter to get more articles like this delivered straight to your inbox.