Does your summer wardrobe need a spruce up after lockdown? Healthista has put together their favourite picks for this season
Looking for a staycation wardrobe that will turn heads?
Floral dresses, puffy sleeves, cool sunglasses and lighter handbags – there's something about the sunshine that causes people to jazz up their wardrobe – and by jazz up we mean add a whole load more colour into the mix.
Plus let's face it, after months indoors we're all dying for an excuse to show off some new clothes.
Whether you're off to a socially distanced BBQ, meeting the girls for a boozy brunch or heading to the beach for the day, we've put together some summer wardrobe must-haves.
To be honest Healthista have basically put together their summer wardrobe wishlist and we thought we would share our top picks with you.
Happy shopping!
Plus Healthista readers get 10 percent off Ghost London when using code HEALTHISTA10 at checkout.
Dazzling Dresses
No summer wardrobe is complete without a pretty dress. That's a fact.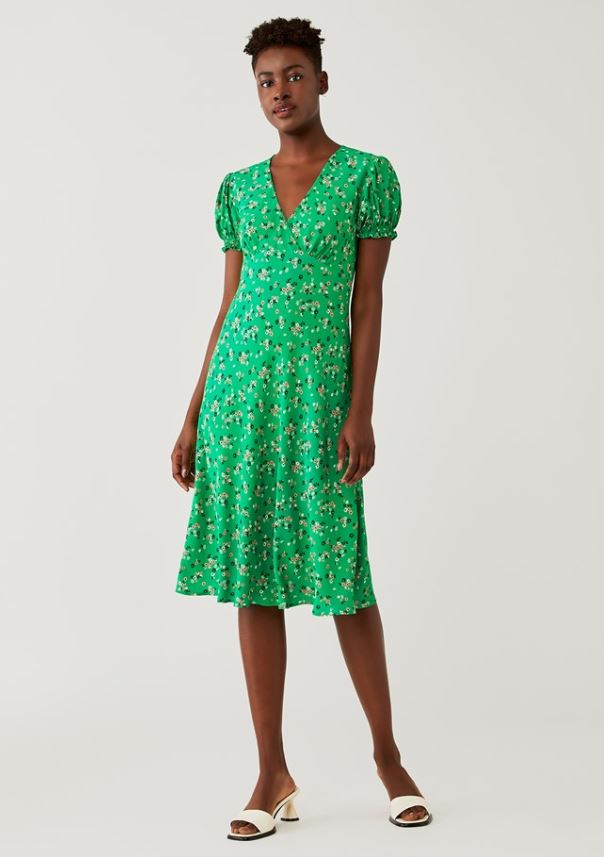 Green is always a refreshing go-to summer colour.
This Ghost London Jemima Dress features a smart and flattering V-neck with sheared short sleeves to keep you cool in the summer sun.
Playful, chic and stylish – this dress can be worn to a casual BBQ as well as a smart summer soiree.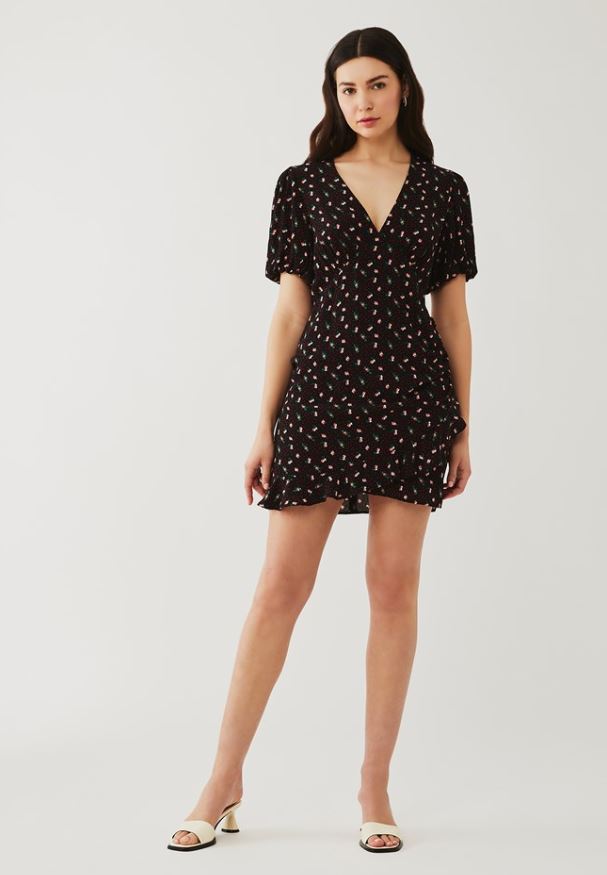 Keeping it short and sweet, this Hettie Dress also from Ghost London features a tiny heart and rosebud pattern with slightly puffed short sleeves.
Puffy sleeves are everywhere at the moment so it's no surprise this summer staple will make the perfect party dress for a boozy brunch with the girls.
Get 10 percent off Ghost London when using code HEALTHISTA10 at checkout.
Sassy Skirts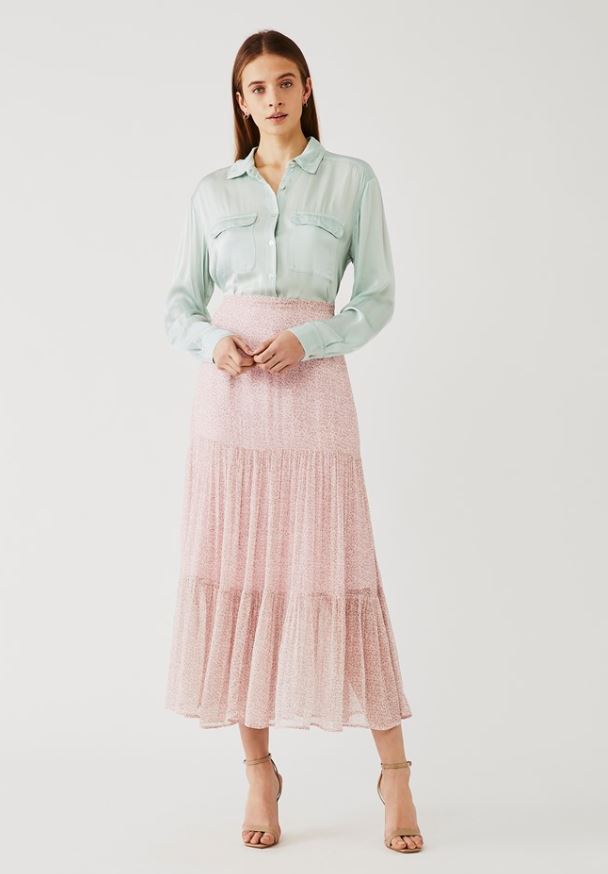 'On Wednesday's we wear pink.'
This versatile Felicia Skirt from Ghost London will go with anything, think blazers, shirts and denim jackets.
Cut from a lightweight fabric to keep you cool as the temperatures rise, this midi skirt falls beautifully and best of all does not crease.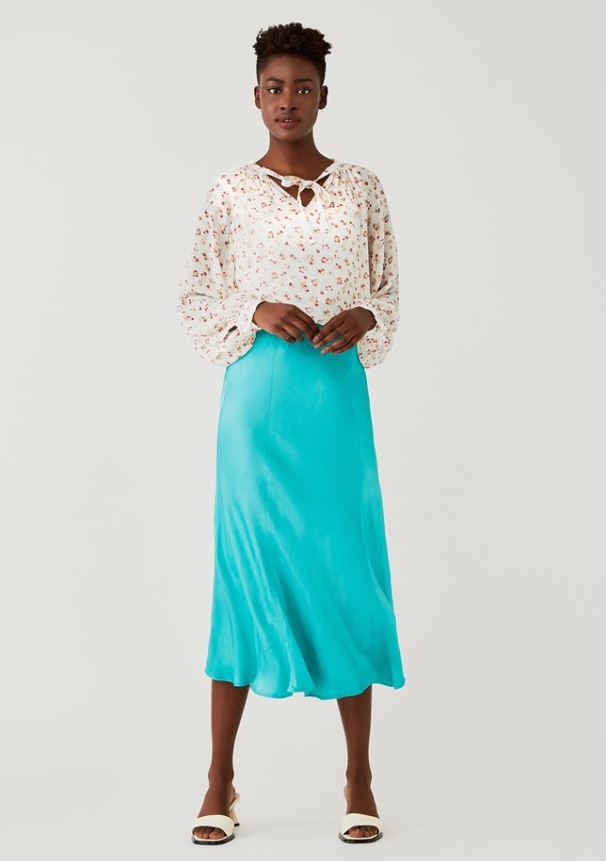 Stylish in satin.
This Ghost London Bernice skirt is panelled to create a flattering shape that still provides volume.
Elasticated yet fitted at the waist, this midi skirt ensures a comfortable fit that you can wear all day long – perfect for a summer day out.
Get 10 percent off Ghost London when using code HEALTHISTA10 at checkout.
Jazzy Jumpsuits
If you're in a rush and don't have time to think about which skirt to pair with what top, jumpsuits can be a life saver.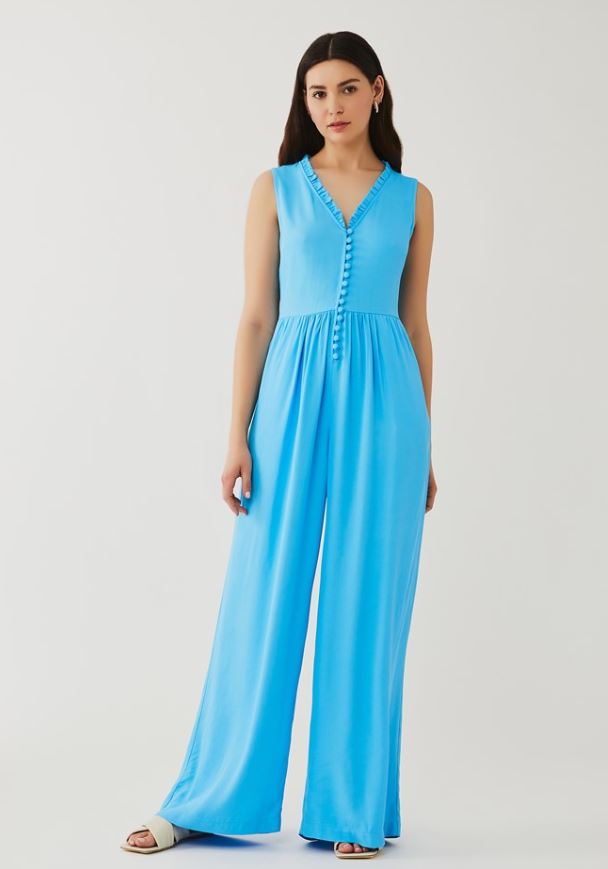 This blue is the colour of dreams, we're officially obsessed.
A sleeveless jumpsuit, Triocie by Ghost London is suitable for all occasions this summer.
Smooth against the skin, narrow frill edges on the neckline and buttons than run down the centre front – what's not to like about this elegant jumpsuit?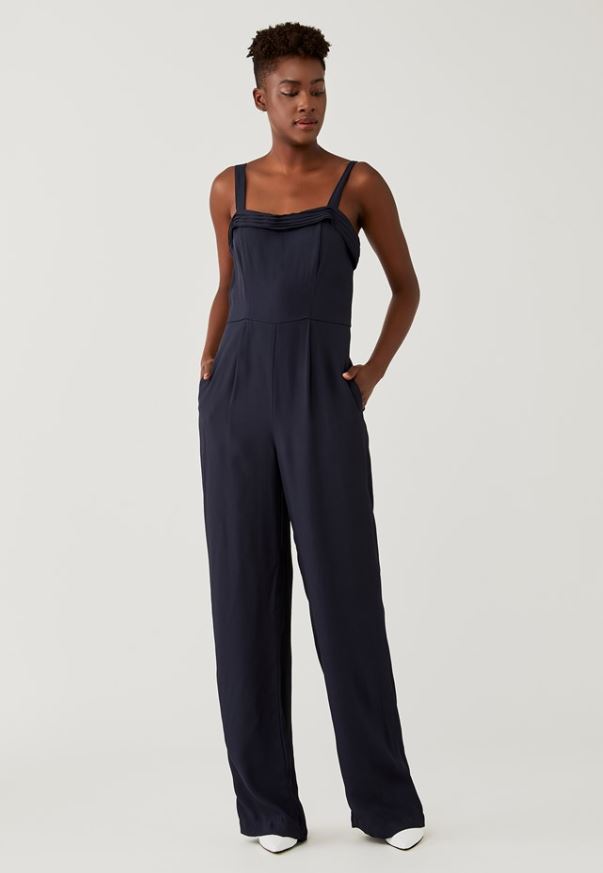 For a classic look, the Bella jumpsuit from Ghost London features a wide-leg silhouette, camisole top and pleat detailing along the bust.
Deep navy in colour, this wardrobe must-have is perfect for formal events if accesorised with stylish heels but also a perfect casual look if paired with some sneakers or sandals.
It even has pockets…for your face-mask.
Get 10 percent off Ghost London when using code HEALTHISTA10 at checkout.
Stylish Sandals
Flats and sandals are ideal footwear choices for the summer. Anything heavy like boots, may cause you to overheat.
Think fashionable yet practical.
If you're planning on wearing clothes with lots of detailing, it's best to keep the shoes as simple as possible.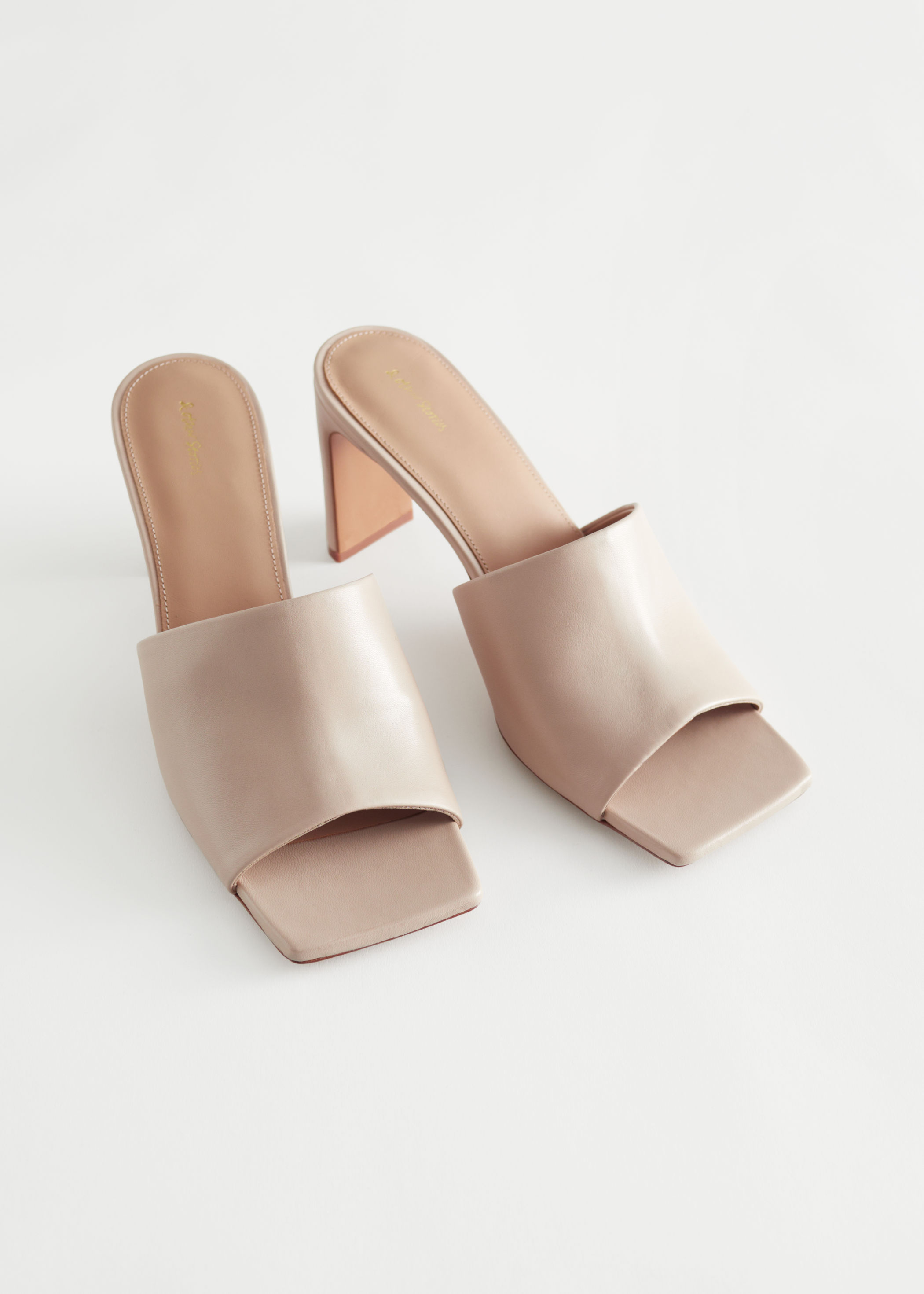 Elegant? Check. Simple? Check. Stylish? Check.
Add timeless footwear to your smart-casual outfits with these heeled leather sandals from & Other Stories.
Featuring a square toebox and a '90s inspired heel these nude sandals can be paired with anything in your wardrobe.
Plus the open toe will keep your feet cool in the warmer weather.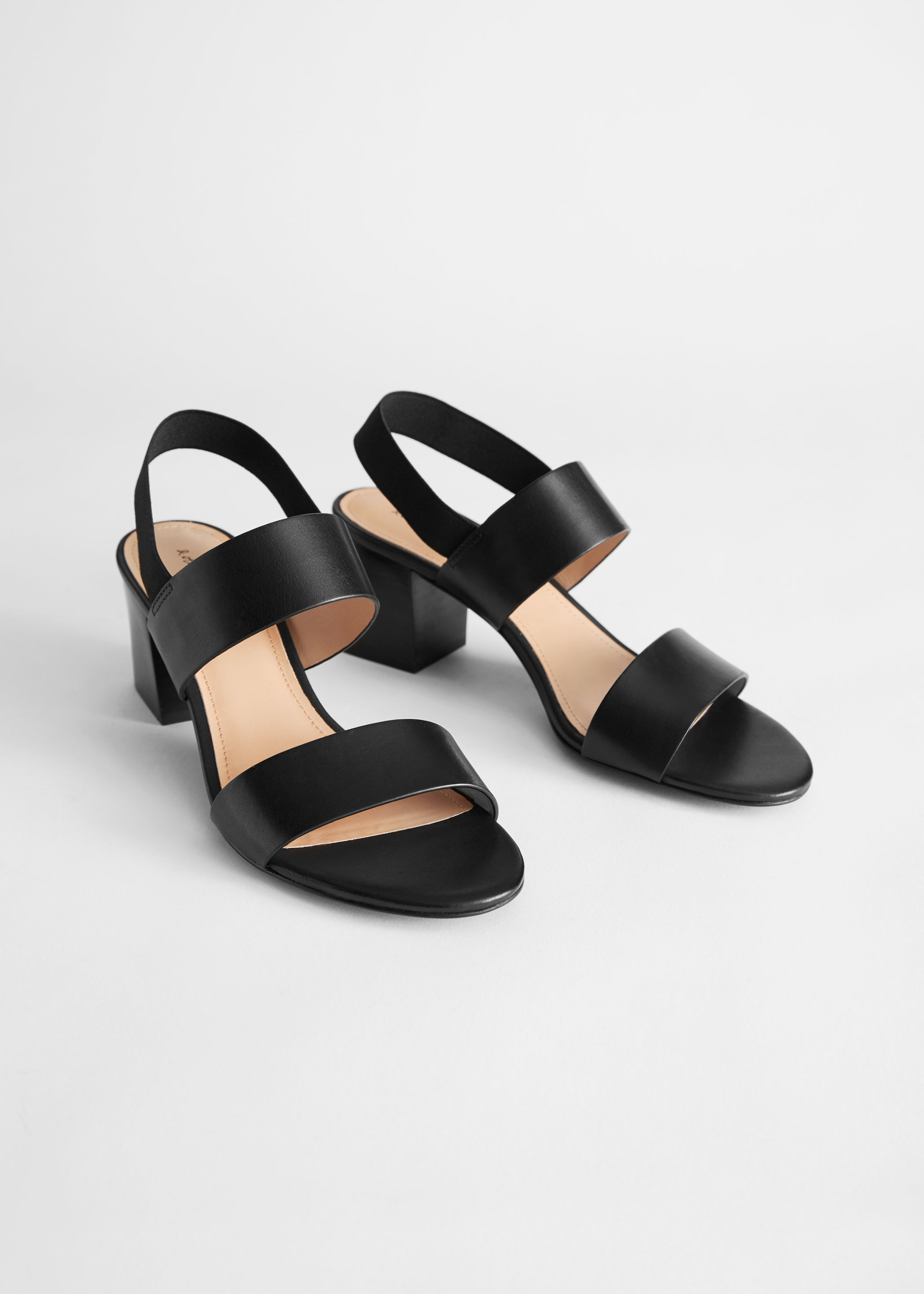 If you prefer a sandal that offers more support, try these chunky heeled sandals also from & Other Stories, that come with an elasticated back strap.
Like nude, black is another colour that can be worn with practically anything in your wardrobe.
Simple Sneakers
If sandals tend to cut into your feet or give you blisters, you can't go wrong with some flat sneakers instead.
Be sure you choose a pair that are light and bright, as that way you can keep your feet cool(er).
Plus a simple pair of white sneakers can give any outfit a more casual appearance.
These white canvas trainers from Superga are fully breathable, made from pure cotton and will match up nicely with pretty much everything in your wardrobe.
They're also super comfortable if you're sightseeing during your staycation.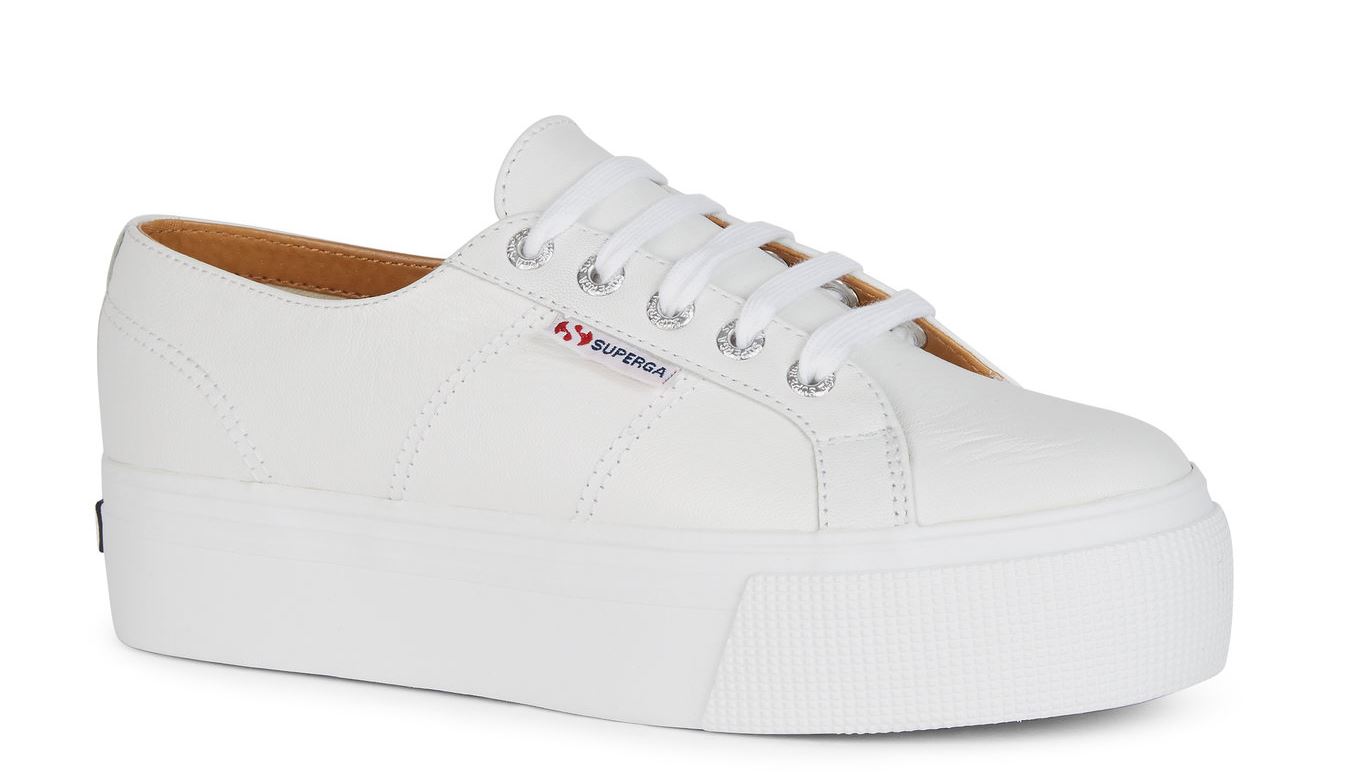 If you prefer to add a bit of height to your footwear (without a heel), then you can elevate your style with these 'flatform' shoes from Superga.
Featuring their iconic 4cm high sole and soft leather, these trainers offer a statement finish to your effortless summer outfits.
Beguiling Bags
The winter months often involve us carrying more than we would like to – umbrellas, gloves, hats and more.
But in the summer you don't need any of that extra baggage, which means our bags can be smaller and lighter.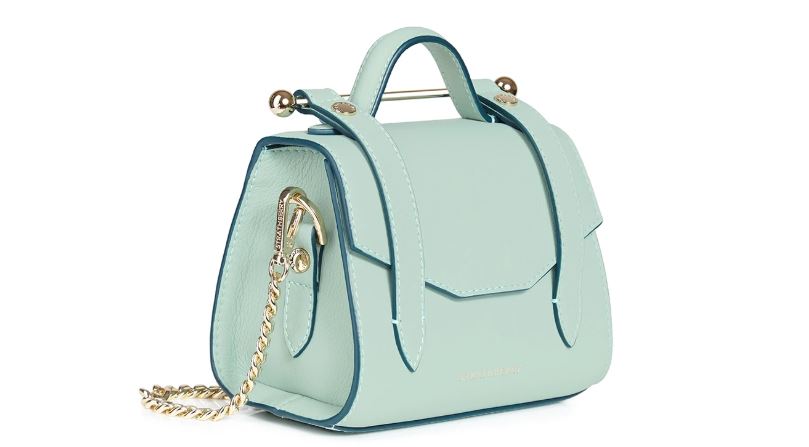 One such bag that's light in colour and the perfect size for your summer essentials is the Allegro Micromint from Strathberry.
Sleek and contemporary, this bag includes one interior pocket and features the iconic Strathberry bar design. The detachable chain allows the bag to be carried both over the shoulder and as a belt bag.
Plus how amazing is the mint green colour?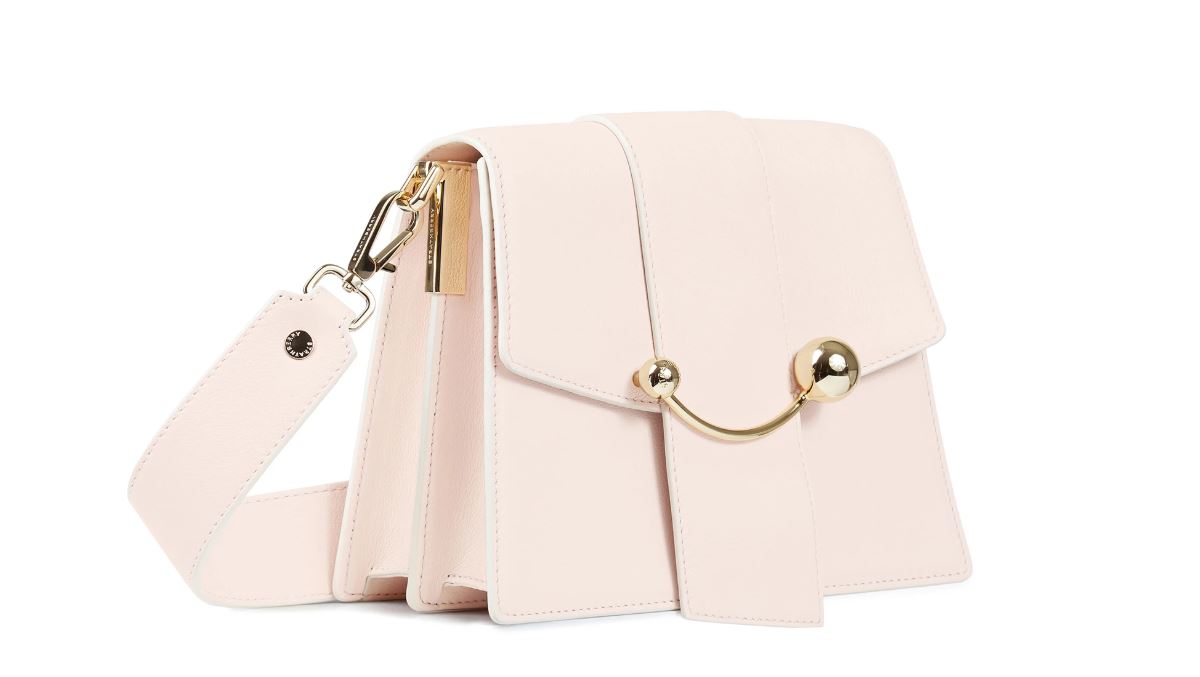 Pretty in pink. The box crescent also by Strathberry is another perfect sized bag for summer, especially if your day out turns into a night out.
Again, this design features two straps, a wide leather belt and a sleek chain, offering alternative wearing styles to match a plethora of outfits.
Swanky Sunglasses
There are hundred different styles of sunglasses out there. It can be downright overwhelming trying them all on.
But quite frankly we don't have a choice in the matter, sunglasses are a must-have accessory for the summer, fashion reasons aside, don't forget that sunglasses are key in protecting your eyes against UV damage.
We could have listed a whole load of sunnies, but instead we went for two that seem to be trending.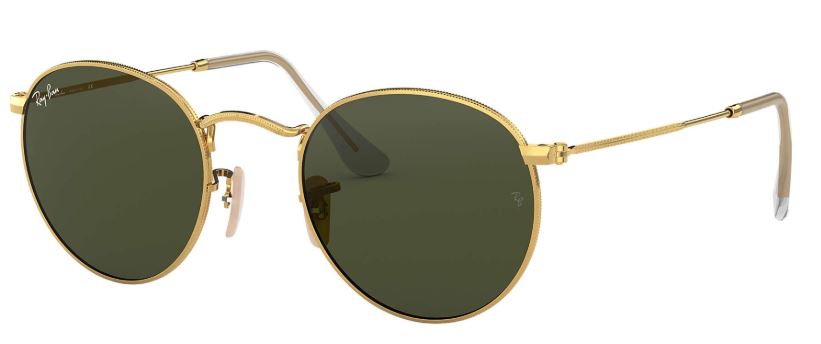 The classic round style Ray-Ban, you can't beat it.
These round metal sunglasses are totally retro and can make any outfit 10x cooler. This look has been worn by legendary musicians and plenty of celebs of the years.
https://www.instagram.com/p/CAThRbDg-SE/?utm_source=ig_embed

Remember when 'the bigger the better' was the trend for sunglasses? (WAG's we're looking at you).
Well now the tables have turned and 'tiny is trendy'.
The ultimate seal of approval for the tiny sunglasses trend came from – you guessed it – the Kardashian's, who began wearing tiny sunglasses after Kanye West (Kim's husband and famous rapper), told his wife that she was no longer allowed to wear big glasses, only tiny glasses.
This trend was then followed by Kim's sisters, the Hadid's and Rihanna.
https://www.instagram.com/p/B_VOq5LFm0d/
Snazzy Swimsuits
Whether you're jumping on the plane for a quick get away or off on a trip to Brighton beach, there's nothing worse than being unprepared for a beach trip.
Finding a simple yet stylish swimsuit is the ultimate must have when summer comes around. We've found two that should compliment your wardrobe nicely.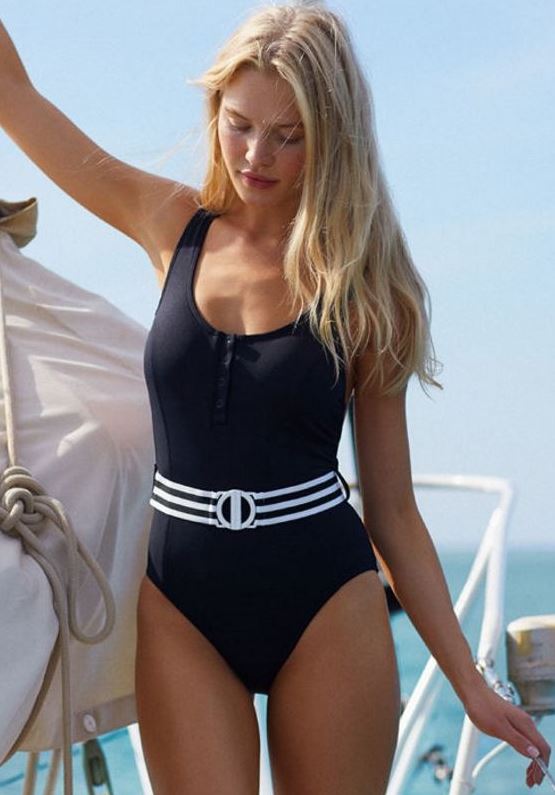 Sporty yet sophisticated, this belted tank swimsuit by swimwear designer Seafolly features a flattering black scoop neck with a button down front.
The black and white elastic belt draws attention to the waist area, adding a touch of sexy glam to the swimsuit.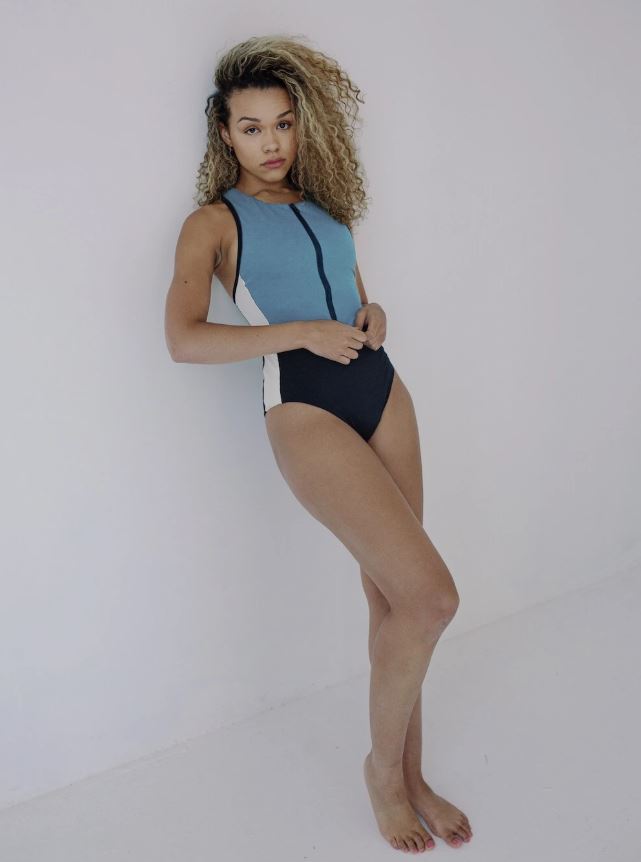 These will sell fast so we suggest you get in their quick!
Ocean blue in colour the Odyssey One Piece by Stay Wild Swim features cream side panels that provide a sculpted and flattering shape.
As a sportier option, the raised neckline provides a higher level of support, perfect for more active pursuits.
Plus the zip front makes this swimsuit easy to slip in and out of.
Relevant Healthista Content:
How to stop sweating in a heatwave
Healthista Content you may also like:
10 ways to boost sexual confidence post-lockdown
11 no-nonsense fitness facts PT James Smith wants you to know
This low impact core mobility workout can be done in under 10 minutes
5 best meal replacement shakes
Like this article? Sign up to our newsletter to get more articles like this delivered straight to your inbox.