Thinking of starting a new fitness regime for spring? Healthista editor Anna Magee has handpicked 10 of the hottest must-have fitness fashion essentials to get you started in style
For most of the winter I tend to workout at home using DVDs that I do in front of the telly in the living room. That means I don't have to worry much about my kit because, other than my other half walking bleary-eyed into the room to turn down Jillian Michaels shouting 'I'm TV's toughest trainer!', no one ever sees me. But I always hit the gym from March through to October and that means a minor panic to get my fitness fashion kit upgraded and ready to face the world.
I always hit the gym from March through to October and that means a minor panic to get my kit upgraded and ready to face the world
Fortunately, I've found some of the most divine products – all reasonably priced and high-performing, the two boxes I insist must be ticked for anything fitness-related in my life – as part of John Lewis's Live Better Campaign which brings the hottest brands in fitness kit together in one place. Here are my picks for this Spring – whether you're looking to start a fitness programme or upgrade your existing one.
THE TRACKER: FitBit Charge HR £117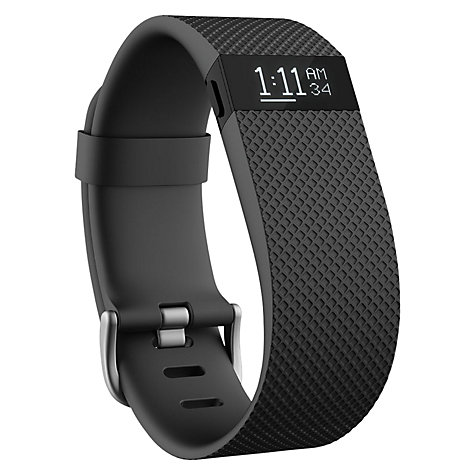 As far as fitness trackers go, this is one of the most exciting for me because it not only measures my steps, sleep quality, distance and active minutes, it also measures my calorie burn in a more accurate way than other trackers out there because the wrist band is also a continuous heart rate monitor. I need my gadgets to be practical, easy and convenient so I favour this one because the app syncs automatically with the device so it updates wirelessly without me having to plug in any cables or punch in any info. It also works as a watch and has a silent, vibrating alarm and as far as trackers go, I think it's the sleekest-looking currently out there.
THE SPORTS BRA: Shock Absorber Ultimate Run Sports Bra in Pink £40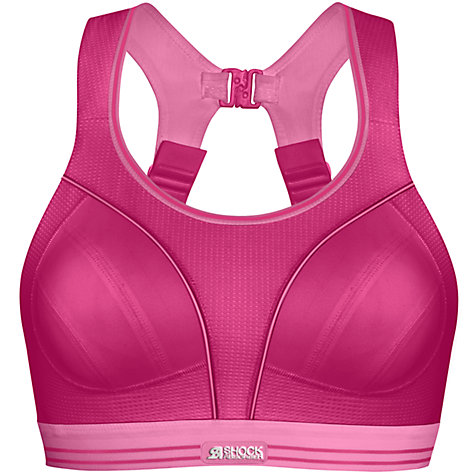 Since the Shock Absorber sports bra first came out a gazillion years ago I have been a fan and I love how year-on-year they always find a way to make it better. I like a lot of support in my sports bras as I don't like having to fidget with them. But I also need my sports bra to give my upper half shape under my tank top and this one does both. In fact, this particular running bra is super-supportive and looks gorgeous, plus it's been proven to reduce boob bounce by 78 per cent, twice as much as a normal bra. It does this using the 'Infinity 8 Support System' which counteracts the 'figure of eight' shapes that our breasts move in when we run.
THE SHOE: Adidas Adipure 360.2 Women's Cross Trainers in Granite £60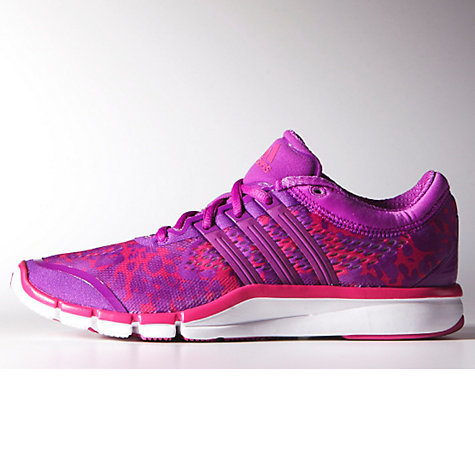 Love. It's the only way I can describe my feelings for these shoes. I mean, just look at them. They're not one bit bulky and feel like you've got the lightest glove on your foot. For sleek, minimalist trainers, they also have fantastic support and cushioning and I can wear them in all my high intensity workouts. They also feature the signature 'air-channelling' mesh on the outside from Adidas which allows your feet to stay cool while training. Plus, I am not embarrassed to be seen in them outside the gym.
THE BAG: Nike London Metallic Sports Bag £45
Whoever invented bag compartments should receive an award for lifetime achievement in convenience. Along with its stylish shape which means it doesn't look like your typical gym bag (sometimes I even carry it without another handbag) this gym bag has two large zipped pockets so you can keep sweaty clothes or wet swimwear separate post-gym.
THE JACKET: Strider's Edge Lightweight Performance Jacket in Charcoal £65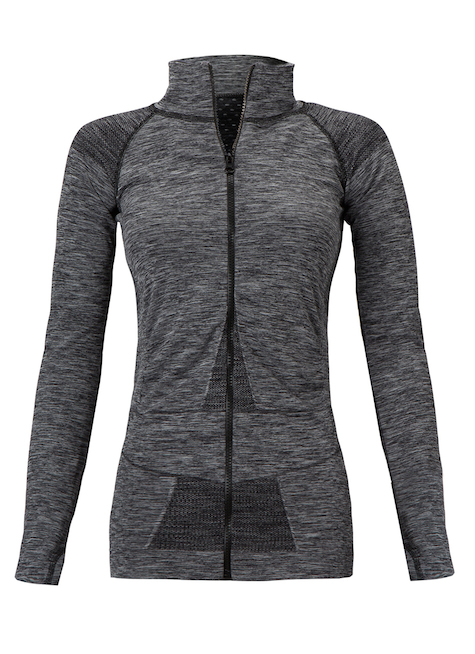 I've just discovered Strider's Edge London with their impeccably stylish, high performing fitness wear for women in luxury fabrics. This lightweight spring training jacket is made from soft jersey which I love and features Engineered Climate Mapping Technology which keeps you dry when you train and is also treated with an anti-odour finish. I love the length of it too – it covers all the right areas in case I'm having a fat day.
THE LEGGINGS: Under Armour Authentic Tights £32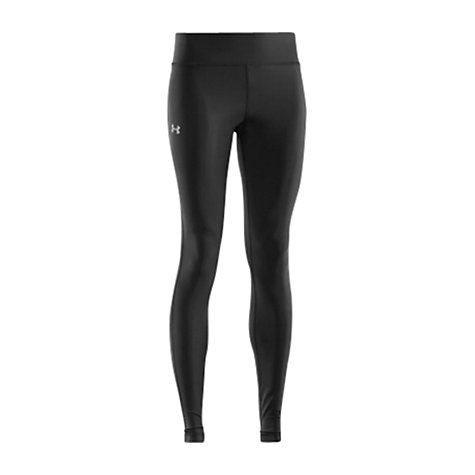 For me, choosing a set of leggings means looking for a flattering cut in a fabric that sucks in the thighs and hips and doesn't ride up or down along with a thick waistband that sits around the belly button without digging into my flesh. Oh, and an affordable price. These gorgeous Under Armour tights have it all going on. They also come in a capri cut which might suit you better in summer.
THE VEST: Human Performance Engineering HPE XT-Air Freedom Ice Tank Top in Grey, £62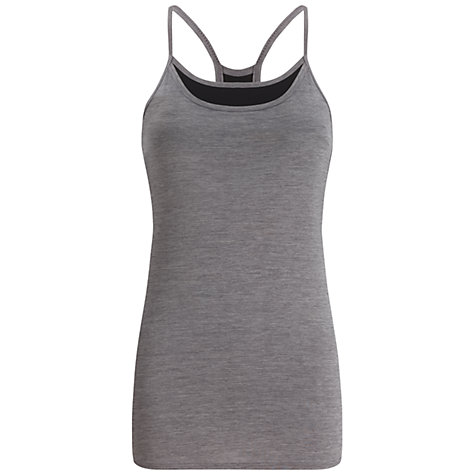 I had never heard of this brand until I spotted them on the John Lewis website and then it was love at first sight. First the function: it's made from a high tech fabric called ICE that helps lower your temperature by up to three degrees during exercise. Second, the aesthetics: gorgeous thin straps with a built in bra and easy to wear race back make this vest tick so beautiful too. Plus, while the built in bra keeps you supported, the tank itself is an easy fit so you're not constantly having to pull it down. It comes in a stunning pink and black too.
THE EARPHONES: Yurbuds Ironman Focus Pro Around-Ear Headphones with 3-Button Remote £49.95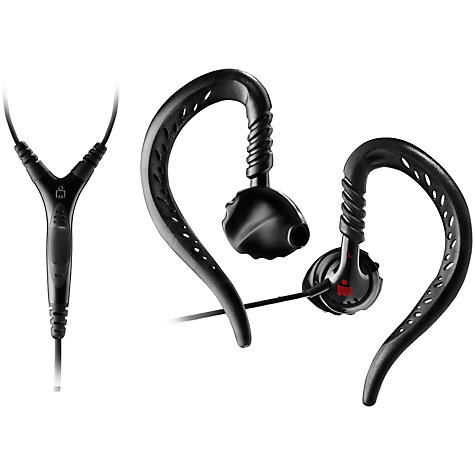 If you run or do any form of high-intensity exercise, you'll know (and if you're getting started will soon find out) that the right headphones make all the difference to your workout. Bog-standard headphones you get with most music players will never cut it because they fall out with the slightest jarring exercise (like a jumping jack, for example). Around-ear earphones are the best for staying in during running or other activities that require jumping up and down. But these are particularly effective as the bit of the earphone that goes in your ear is made with a unique 'Twistlock Fit' technology that Yurbuds, the maker, have invented. These also have a remote so you don't have to get your music player out every time you want to change the song.
THE MUSCLE-SAVER: Mio Fit Skin For Life Workout Wonder invigorating muscle motivating gel £21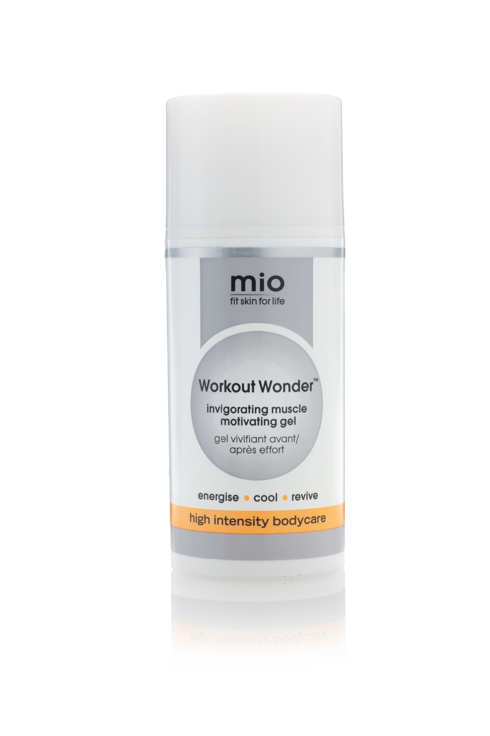 I thought all my Christmases had come at once when this brand was launched. Mio is body care products designed specifically for active women. This is my favourite product in the range (which also includes massage oil and a lush shower gel) because it's both a super-cooling muscle balm and moisturiser in one. The smell is delicious minty menthol and some of the hard-working ingredients also include arnica Montana flower extract which is a botanical that helps oxygen get to cells quicker (what your muscles need post-workout) and chamomile which works as a natural diuretic and reduces puffiness. Oh, and a little bit goes a long way, so it tends to last. I tried a little in my hair post-exercise because I had left my de-frizzer at home and it worked a treat, so it multi-tasks.
THE INSTANT REVIVER: Elemis Quiet Mind Temple Balm £17.00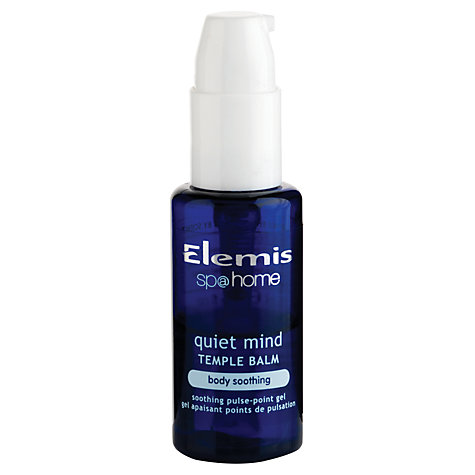 This is my miracle in a small package. It's lightweight and won't weigh down my gym bag yet it's benefits are many. I tend to need a lift just before I go to the gym to give myself the kick I need to you know, just do it, rather than convince myself that watching Eastenders is far more important. Pre-gym, I always rub a touch of this onto my fingertips and massage it into my temples, the back of my neck and earlobes and  breathe deeply. This is aromatherapy at its finest, containing a blend of patchouli, eucalyptus, lemon and Indian menthol essential oils – a great mix of both calming and reviving scents, just what I need to leap into the exercise abyss. It's also great to beat a 4pm slump at work too.
Like this article? Sign up to our newsletter to get more articles like this delivered straight to your inbox.