This week in women's sport, Serena Williams wins her 20th Grand Slam Title, England prepare for their first match against France on Tuesday and boxer Nicola Adams urges more female role models
Sports Minister Tracey Crouch on equality
Tracey Crouch, Sports Minister has talked about her role as a football coach and why she feels women's sport should receive equal rights. Last week was Women's Sport Week and despite us women not being dominators of sport, it can do incredible things for us.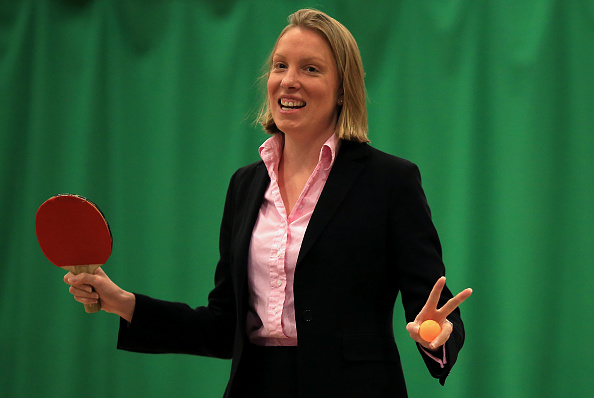 The outcome of Women's Sport Week raised so much attention for girls in the game; Sport England's This Girl Can campaign won fans all around the world and challenged perceptions about what women can and can't do. As a result, we're seeing more women's sport on TV (coverage is up to seven per cent of all sports coverage compared to five per cent in 2012), we have BBC, Sky and BT Sport praising women's sport more than ever now.
it's so important that women should be inspired by other women
Now… Hold on there, statistics from last Thursday's BBC Sport survey showed that women still face unacceptable barriers simply because of their gender. Unfortunately, these stats show that around 40 per cent of sportswomen say that they've experienced sexism in sport, but only seven percent have reported it. Sure, I guess we can agree that there is still a lot more work to do, despite the end of Women's Sport Week, we should still saddle up for more sports this summer.
40 per cent of sportswomen say that they've experienced sexism in sport, but only seven percent have reported it
Boxer Nicola Adams urges more female role models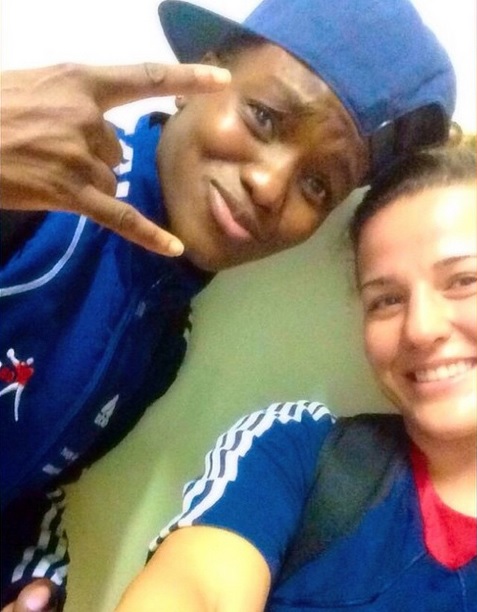 Although women's sport is becoming more of a trend these days – we've got the Women's World Cup all over television – did we ever think about female role models? Nicola Adams, boxer for Great Britain said there weren't any female boxers to look up to when growing up, and her heroes were all men. Having won an award for Role Model of the Year by the Women's Sport Trust, Adams thinks it's so important that women should be inspired by other women.
Even though women weren't allowed to fight at the Olympics back in the day, Adams still dreamt of becoming an Olympic champion, even if she had no female to idolise as a kid. This was the whole idea of the Women's Sport Week last year, to raise the awareness of fewer female sports role models. But don't worry, women are currently making history in sports, having Adams to become the first female to win an Olympic boxing gold medal.
Serena Williams slams the 20th Grand title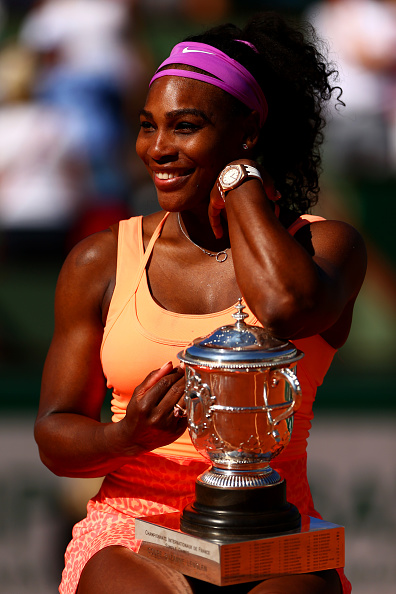 There's no shock there, the American ranked number one star, Serena Williams wins a dramatic French Open Final against Czech 13th seed Lucie Safarova to gain her 20th Grand Slam Title. For all those who had tuned in, the superstar took two hours and one minute to win 6-3 6-7 (2-7) 6-2 at Roland Garros, Paris. Serena Williams has become the third player (male or female) to win 20 major singles titles.
If Williams wins at Wimbledon in July that would mean that she's holding all four major titles at once, well done Williams… Considering there had been doubts that Williams would even make it to the court for Saturday's final as she struggled through the Thursday's semi-final as she was coughing. Nonetheless, Williams did tell her fans that this trophy was really special saying 'I really wanted it. I wanted to win so bad.'
The Road to Canada
The Women's World Cup which commenced last Saturday has been a real hit… With the hosting country winning by one goal in penalties when Canada opened up the tournament against China. Although the penalty was given during stoppage time, it was said that the win was controversial. Nonetheless, how is England getting on?
'I said right from the start that I was very confident every player will be fully fit and fresh for the first game' – England women's team Mark Sampson
After England finished bottom of their group in the 2013 Euros in Sweden, former coach Hope Powell didn't succeed to see a victory from the squad in that tournament. England boss Mark Sampson is determined that his 23 players will be the strongest squad so far. But how fit is the England squad? With four of the six strikers suffering from knee troubles, Sampson is adamant that his players are on track and are fit for their match against France.
Read more from Healthista Women's Sport 
Like this article? Sign up to our newsletter to get more articles like this delivered straight to your inbox.