British cyclists won yet ANOTHER gold this weekend, the women's national football team made a new milestone and indoor skydiving has hit the UK.  Healthista's Daniel Conklin brings you a new edition of the Women's Sport Report
Cycling: British women keep on rolling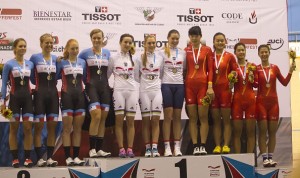 Great Britain's women's cycling team continues to impress after they took the gold medal in the team pursuit during the UCI Track Cycling World Cup in Guadalajara, Mexico this past weekend.
The team went into the race without their teammate Joanna Rowsell, who decided to sit out the Guadalajara round in an effort to train more and boost her chances at the London round.
That gave Amy Roberts, the 19 year old from Wales, a chance to step up for her country in the spotlight.  Roberts rode alongside Laura Trott, Elinor Barker, and Ciara Horne. After they posted the fastest qualifying time, the Brits defeated China in the semi-finals, and went on to conquer Canada, one of their biggest rivals, finishing a good five seconds faster in 4:21.256.
Woman's Football: England v. Germany 
The first-ever game England's women will play at Wembley has officially sold out, and is estimated to be played in front of a record 55,000 roaring supporters.  England's previous record was during a 2005 victory over Finland at Etihad Stadium, where 29,092 fans showed up to support the English women.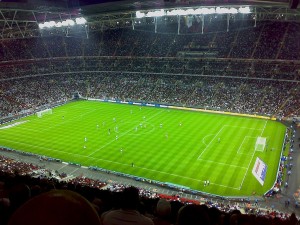 Due to current engineering issues with the London Underground, the Football Association made the decision to cap ticket sales, especially after 20,000 tickets were sold in the past ten days.
Both England and Germany have qualified for the 2015 World Cup to be held in Canada next summer.  The match between the two powerhouses will kick off at 15:00 GMT on Sunday, 23 November and will be broadcast on BBC Two.
Indoor skydiving anyone?
A new, adrenaline-pumping fitness trend has just arrived in the UK.  Airkix Indoor Skydiving employs a powerful wind-tunnel that produces winds of up to 110 mph (177 km/h) to simulate the sensation of free falling. Not only is it extremely entertaining and exciting, it's also an excellent total-body workout that targets as many muscles as swimming.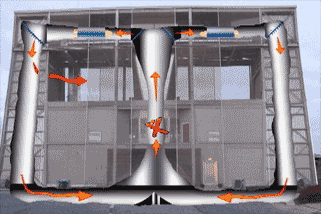 According to Airkix, utilising this workout can burn calories, strengthen your core and even be beneficial to your mental health. The added core strength you'll benefit from comes from having to manipulate your core while 'in flight,' specifically your diaphragm, pelvic floor, abdomen and internal and external obliques. As for the mental health benefits, the adrenaline produced from the rush of the free-fall sensation releases endorphins throughout your body, causing you to feel fairly euphoric.
Indoor skydiving also works complete range of muscles in three specific ways:

 1.  Concentric/eccentric – a muscle motion commonly attributed with weight-lifting and other high resistance methods.
 2.  Isometric – Keeping muscles in a stable position which helps tone the muscle (think planking).
 3.  Dynamic – Rapid and powerful plyo-metric movements.
Of course, it would be absurd to take Airkix for their word straight up, but luckily, you don't have to.  Airkix took a regular visitor, Alexandra Dand, a 27 year old skydiver and observed the changes in her fitness.  They concluded that in one 15-minute session, Alex burned approximately 286 calories, which is nearly the amount of calories found in your typical Mcdonalds cheeseburger.
The study also found that ALL muscle groups were utilised whilst maintaining a strong body position, and Alex's heartrate rose from 70 bpm to a max of 173 bpm, while averaging around 155 bpm. Taking all of these observations into account, Karen Lem, a professional personal trainer of 10 years who analysed the results of the study concluded that indoor skydiving can be most closely compared to swimming.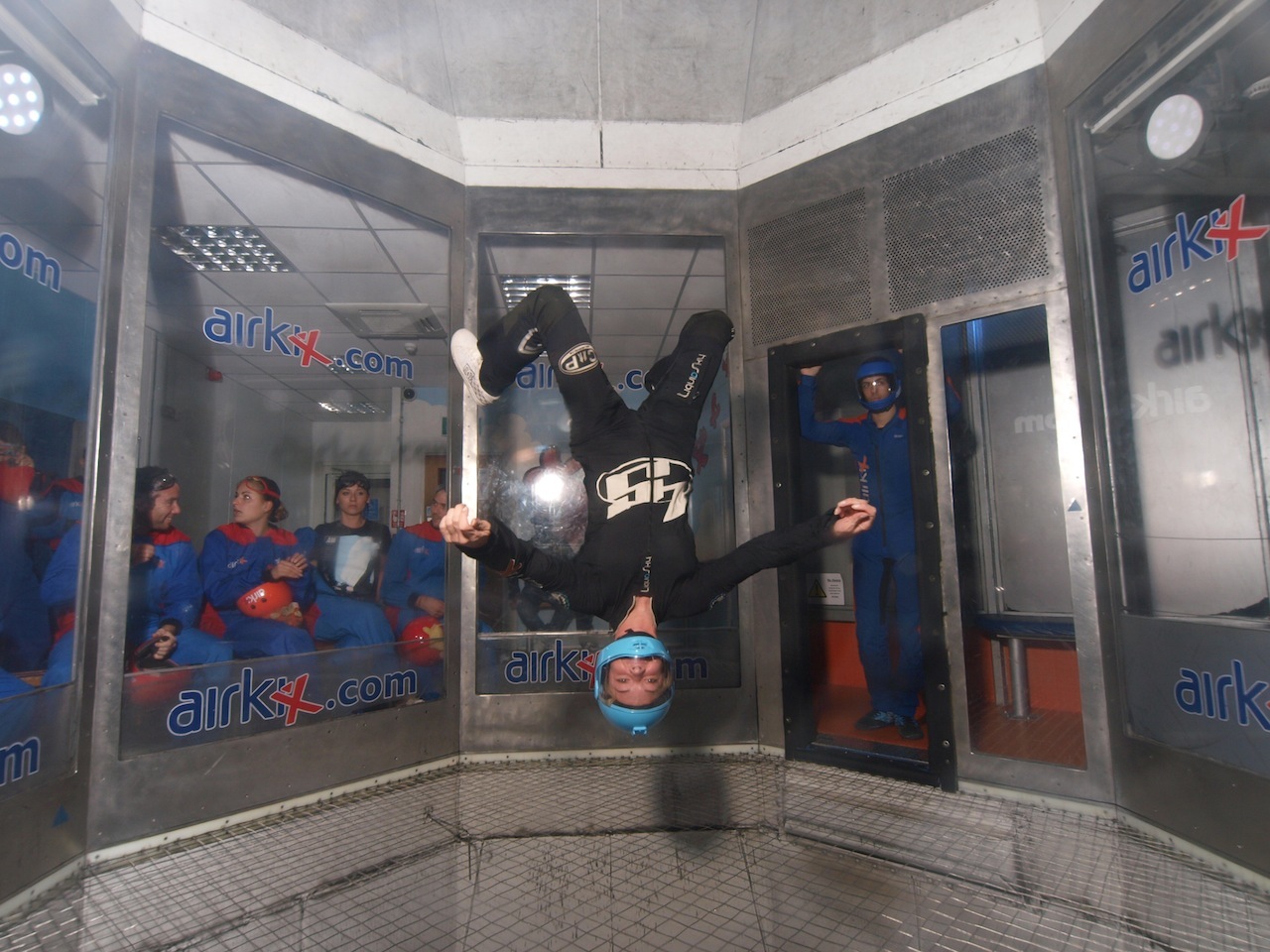 'When comparing the muscles used in indoor skydiving to other sports, swimming is certainly the closest. Both require arm and leg movement and a strong core to work against this water and air resistance, meaning swimmers could easily bring indoor skydiving in as part of their training regime and vice versa,' said Lem who also said that indoor skydiving can be an excellent strength as well as cardio workout.
Most of us know the struggle between the desire to be fit and how boring and difficult many workout routines can be.  What we didn't know was that something as entertaining and exhilarating as skydiving could be so beneficial to almost every aspect of our health. So whether you're looking for a new workout routine that's effective and fun, or you simply wish to try something new and exciting, Airkix Indoor Skydiving may be worth checking out.
Like this article? Sign up to our newsletter to get more articles like this delivered straight to your inbox.