Last week Great Britain's women's swim team blitzed it in Singapore, Laura Trott kept her winning streak on the track, and BT Sport wants your opinion on who the 'Action Woman Of The Year' should be.  Healthista's Daniel Conklin reports
Team GB take home 14 medals at FINA world cup series
Britain's top women swimmers made a statement last weekend in Singapore, after winning a total of 14 medals.  Fran Halsall turned in a memorable performance, taking gold in the women's 50 metre freestyle event with a time of 23.80 seconds. Halsall also took silver in the 50 metre backstroke with a time of 26.55, narrowly succumbing to winner Felicia Lee (USA), who finished the event in 26.48 seconds.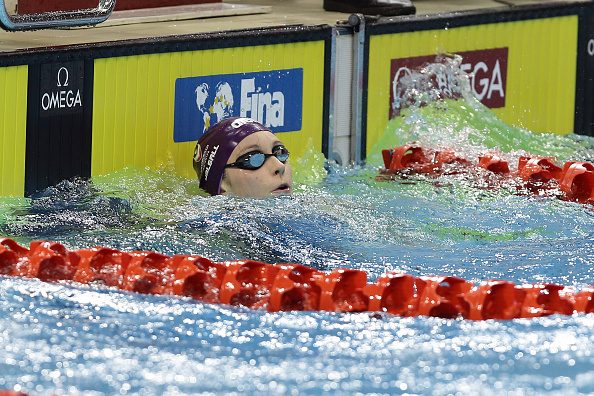 Siobhan-Marie O'Connor grabbed two silver medals in the 100 and 200 metre individual medleys, and Bronze in the 100 metre freestyle. Halfway through the 100 metre individual medley, O'Connor was leading Hungarian superstar Katinka Hosszu, but would surrender first place on the second lap. O'Connor finished in 58.54 seconds behind Hosszu's time of 58.40.
The 200 metre individual medley wasn't much different for O'Connor, who surrendered another early lead to Hosszu. O'Connor would finish in 2:07.69, right behind Hosszu's time of 2:06.01.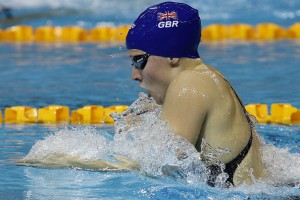 O'Connor also took home the bronze in the 100 metre freestyle with a time of 53.29, despite being in second halfway through the race. Inge Dekker of the Netherlands overtook O'Connor in the second half, beating her by a mere 0.55 seconds. Australia's Emma Mckeon took home the gold with a time of 52.45.
Britain's Jazz Carlin also won multiple medals last weekend, taking home the bronze in both the 400 and 800 metre freestyle events. Carlin finished the 400 metre race in 4:02.89, only 3 seconds behind Spain's Mireia Belmonte, who won the race with a time of 3:59.88. Carlin also won the bronze in the 800 metre freestyle with a time of 8:16.92, coming in behind Katinka Hosszu (8:11.26), and Mireia Belmonte (8:10.61).
Georgia Davies joined the '2-medal club' as well, taking home silver in the 100 metre backstroke, and bronze in the 50 metre backstroke. She finished the 50 metre backstroke event in 26.57 seconds, just 0.02 seconds behind teammate Fran Halsall. However, Davies' performance in the 100 metre backstroke was one to be proud of, as she overcame Felicia Lee (USA) and teammate Elisabeth Simmonds (GBR) to jump from 4th place onto the podium, finishing in 57.15 seconds.
Trott's hot streak continues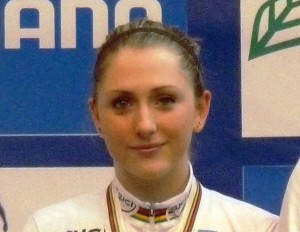 Britain's Laura Trott continued her winning ways during round 1 of the Revolution Series last week as she won all eight events in which she participated in, including her thrilling victory in the omnium, where she defeated defending Olympic road race champion Marianne Vos of the Netherlands. She was victorious in all six of the events that make up the omnium, and also won the scratch race and the Australian Pursuit.
The Revolution Series will continue on 22 November at the National Cycling Centre in Manchester.
BT Sport announces 'AWOTY' shortlist
BT Sport has just released their nominees for the second annual 'Action Woman Of The Year' award, which celebrates the most spectacular, impactful and brilliant sports performances by British female athletes in the past year. Members of the public can vote for their favourite British sport woman online.
Charlotte Edwards – England's Women's Cricket captain
Jo Pavey – British olympian, European 10,000 metre champion
Charlotte Dujardin – World, Olympic, European and World Cup dressage champion
Jordanne Whiley – Grand-slam winning women's wheelchair doubles tennis champion.
Shauna Coxey – Double World Cup bouldering champion
Fara Williams – England women's football and Liverpool Ladies FC
Emily Scarratt – England's women's rugby world champion
Helen Glover & Heather Stanning – Record-breaking rowing world champions
Claudia Fragapane – Commonwealth gymnastics champion
Lizzy Yarnold – Olympic skeleton gold medallist
Like this article? Sign up to our newsletter to get more articles like this delivered straight to your inbox.