In this week's women's sport report — there's potential for a Williams vs. Williams Australian Open semifinal, World Cup rugby champion Maggie Alphonsi makes a trade, British synchronized skating champions are crowned, and the This Girl Can campaign encourages us all to get sweaty.
Williams sisters on same side of Australian Open quarterfinal draw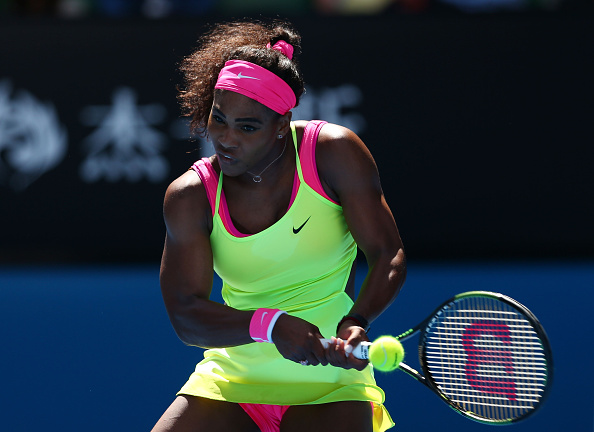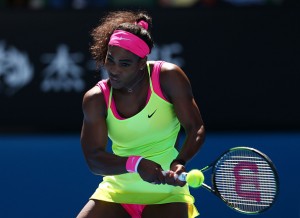 It's a flashback to the year 2000 — with both sisters on track for wins, the tennis world could have the first all-Williams semifinal showdown since Wimbledon 15 years ago. In round four this week, Serena defeated Spain's Garbine Muguruza 2-6, 6-3, 6-2, while Venus powered through exhaustion against Poland's Agnieszka Radwanska 6-3, 2-6, 6-1.
In their respective quarterfinal matches, Serena will play Slovakia's Dominika Cibulkova and Venus will take on fellow American Madison Keys. Meanwhile, Maria Sharapova and Russia's Ekaterina Makarova are already matched in the semifinals.
It appears we may have yet another Williams-Sharapova final this year, which is nothing we haven't seen before, but will still prove an exciting match.
Ed's note: Since this post went live Venus Williams was beaten by Madison Keys who will play Serena Williams in the semi-finals.
Maggie Alphonsi trades World Cup rugby for Olympic shot-put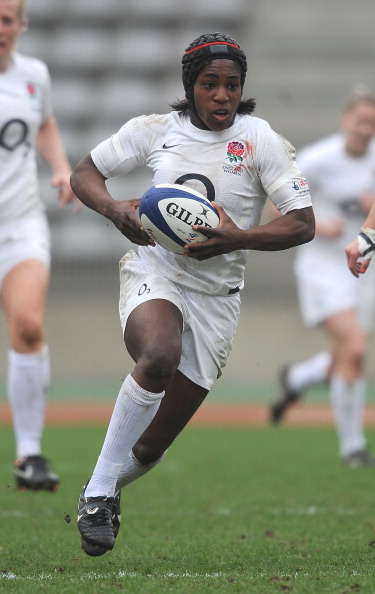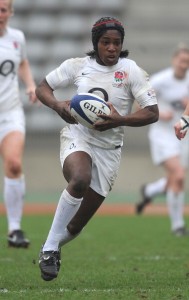 The flanker, who helped England secure a 21-9 World Cup win against Canada in August, announced earlier this month that after an 11-year international rugby career, she's switching her focus to shot-put. Now, she's gunning for a spot on team Great Britain for the 2016 Rio Olympics. While her rugby background has put her ahead of her competitors, Alphonsi still has a lot of work ahead of her. Still, how inspiring.
She told BBC Sport, 'I'm at the bottom again and I have to go through all the mistakes to get better. But that's what I love about sport — that idea of having something to work towards.' At 31, Alphonsi's choice to make the trade was a no brainer. The brutality of rugby was starting to take a toll on her knees, but she still desired a career in athletics. 'I'm coming into throwing at the right time,' she told BBC Sport.
Bracknell skating club wins British Synchronised Skating Championships
For those who have never seen synchronized skating: imagine the most intricate group dance routine you can. On ice. With blades flying everywhere. That's what the adult division of Bracknell Ice Skating Club took home the national championship at Nottingham this weekend.
The nine-woman team received a score of 22.55 for their 1940s-themed routine and scored above nine other teams to earn the title. Now they're preparing for Trophy D'Ecosse, an international competition held in Scotland.
For an idea of how much balance, timing and coordination one of these routines takes, check out 2013 World Champions Team Finland.
https://www.youtube.com/watch?v=hQLAqxXtUlI
This Girl Can continues to warm everyone's hearts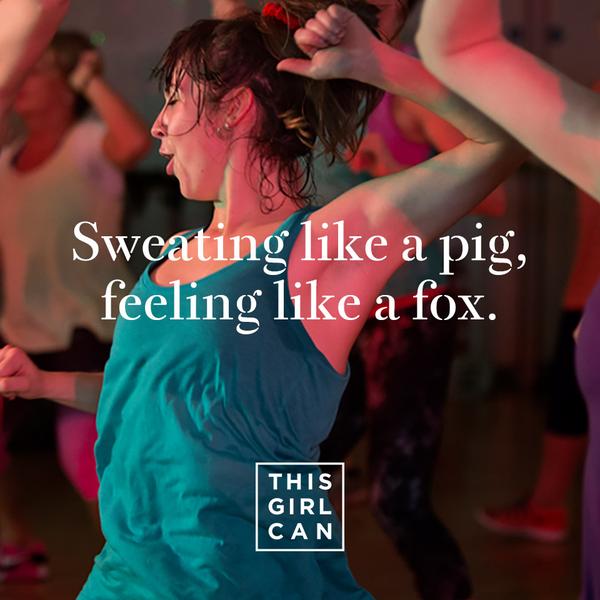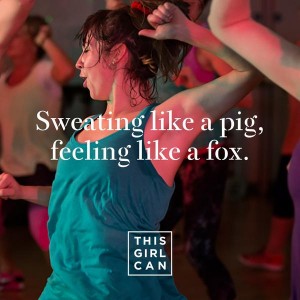 The campaign by Sport England responsible for the massive 'I Jiggle, Therefore I Am' advertisements that make us smile on our morning tube commutes 'celebrates the active women everywhere who are doing their thing no matter how they do it, how they look or even how sweaty they get.'
The campaign website features eight women of varying backgrounds, ages and sizes staying fit, each by their own means. Grace likes cycling and Julie likes Zumba, while Kelly prefers living room routines so she can keep an eye on her kids.
Unapologetic tag lines, encouraging images and a diverse group of women convey a great message rarely seen in ad campaigns — women are all different, so their workouts should be as well. And hey, there's no shame in getting sweaty.
https://www.youtube.com/watch?v=aN7lt0CYwHg
Read more about This Girl Can here.
Like this article? Sign up to our newsletter to get more articles like this delivered straight to your inbox.