Cyclist Nikki Harris gets 'home-field advantage' for the first time ever and the winners of the Sportswomen of the Year are announced
Laura Trott's winning streak concludes
The Revolution Series in Manchester last week boasted an all-star women's line-up, bringing an electrifying level of excitement.  What's more, two-time Olympic champion Laura Trott was included in this line-up, and to say she was the woman to beat would be an obvious understatement.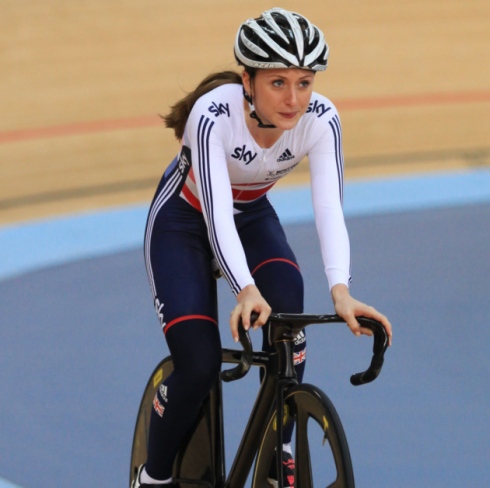 In the first round of the Revolution Series in October, Trott won 8 out of 8 events, lifting her Revolution undefeated streak to 17, with her last defeat coming earlier this year on the 4th of January.
Trott was able to win the first two events she competed in: the Points Race and Australian Pursuit, to raise the bar to 19 consecutive wins.  However, the streak was broken in the Longest Lap event, when Trott lost control of her track stand.
"I can't track stand" Trott explained.  "I track standed for the longest time I ever have done, so there's a positive in all of that."
Trott would come back to win the Elimination Race, but would take third in the Scratch Race, which raises some concern amongst her fans, as it's typically one of her strongest events.
Despite losing her impressive winning streak, Trott was still victorious in 3 of the 5 events she competed in.  Trott will be back in Manchester on the 3rd of January for round 3 of the Revolution Series.
Harris takes 3rd in milestone Cyclo-Cross UCI World Cup event
This past saturday at Campbell Park in Milton Keynes, a round of the Cyclo-cross UCI World Cup took place outside of mainland Europe for the first time in the history of the sport.  It was here that Britain's own Nikki Harris took 3rd place in front of a home crowd of nearly 10,000 supporters.
Both hardcore fans and curious spectators alike welcomed the best riders from all over the globe to challenge a British team that's been top-ranked for the past three years.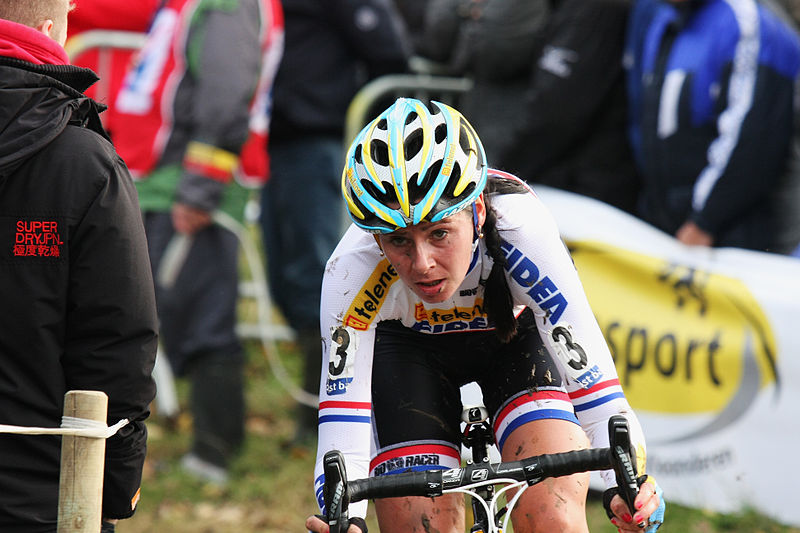 Cyclo-cross is essentially a combination of cycling and an obstacle course.  These courses are typically very hilly and complicated, and are usually between 2.5-3.5 km long.  Don't be fooled however, those who participate have accomplished bike handling skills and must be extremely fit.
The course at Milton Keynes is a rugged 2.6 km course which includes four "run-ups."  The term 'run-up' is fairly self explanatory; they are sections of the course that are too steep to ride up, therefore, competitors must run up the hill with their bicycles on their backs.
The 27-year old Harris finished the 2.6 km course in 45 minutes and 58 seconds, just 32 seconds behind winner Sanne Cant of Belgium and runner-up Kathrine Compton of the United States.
Harris and fellow compatriot Helen Wyman spent much of the race right on the heels of the leaders.  Despite being closely followed by Ellen van Loy, Harris was able to pull away from her and Wyman, but was unable to make up enough ground on Cant and Compton.
Despite all of that, Harris' strong performance has vaulted her from sixth to third place in the overall World Cup standings.
Sportswomen of the Year winners announced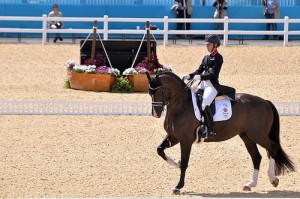 Now in its 27th year, the prestigious Sunday Times and Sky Sports Sportswomen of the Year awards have been announced, with Charlotte Dujardin taking home the top honor.  Dujardin is a double olympic champion in equestrian and won two individual golds and a team silver at this summer's equestrian games in Caen, France.
Runner-up for the award was Lizzy Yarnold, who won gold in skeleton at the Sochi Olympics earlier this year.  Taking third was distance runner and tri-athlete Jo Pavey, who won gold in the European 10,000 m championships.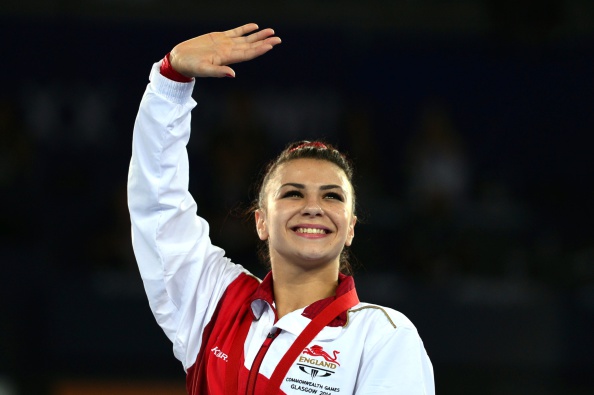 The beauty of these awards is that many women are recognised for their achievements, not just one.  Seventeen year old Claudia Fragapane was awarded the Young Sports Woman of the Year award for her record-tying haul of 4 gold medals at the Commonwealth Games in Glasgow this year.
Team of the Year went to the England Rugby Union after winning the Rugby World Cup this past August.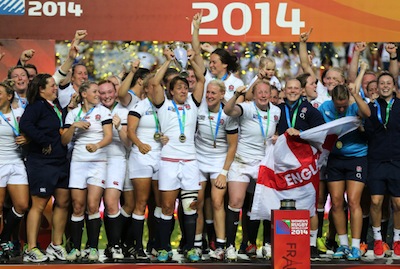 Stephanie Slater was crowned the Disability Sports Woman of the Year.  Slater, once an able-bodied champion in swimming, suffered severe nerve damage and eventually lost all control of her left arm.  Slater fought a great amount of adversity, got back in the pool and ended up winning seven gold medals at the IPC European Swimming Championships in Eindhoven.
The Community award was given to Sue Frett, the founder of the Surrey branch of Special Olympics Great Britain.  She provides young people with learning disabilities a place to train and athletically compete.
The Lifetime Achievement award went to Louise Martin, the Vice-chair of the organizing committee for the 2014 Commonwealth Games.  Martin has a deep history with the games, as an athlete, team manager and administrator.  Her leadership was crucial in helping to bring the games to Glasgow.
And finally, Mel Woodards was awarded the Helen Rollason Award for Inspiration.  The mother from Weston-Super-Mare has used volunteering as an escape for her and her children to overcome domestic violence.  She set up a local football league, allowing nearly 900 local children from her community to take part in the game.
Healthista would like to congratulate all of these exceptional, strong and brave women for their perseverance and hard work that vaulted them to success.
Like this article? Sign up to our newsletter to get more articles like this delivered straight to your inbox.