The British women's cycling bagged a humungous six – yes six! – gold medals at the European Elite Track Cycling Championships and legendary runner Jo Pavey isn't giving up on her Olympic dream even at 43 – Daniel Conklin brings you the latest in women's sport
Another weekend has come and gone in the women's sport world, this one no less exciting than the last.  Battles were waged on the golf course, a few Brits were crowned champions and that no-quit perseverance we saw last weekend persists in more ways than one of this week's this week's Woman's Sport Report.
 Big weekend for British cyclists Trott and Archibald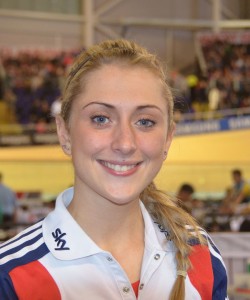 The British women's cycling bagged a humungous six – yes six! – gold medals at the European Elite Track Cycling Championships. British elite cyclists Laura Trott and Katie Archibald both took home gold medals on Sunday as the event came to a close in Guadaloupe.  Laura Trott successfully defended her omnium title by winning the fourth and fifth events, the 500 meter time trial, the flying lap and the points race, where she narrowly defeated Belgium's Jolien D'Hoore in an exciting finish.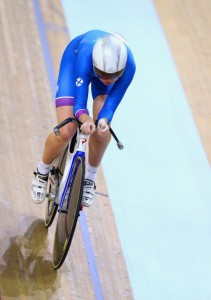 20 year-old Katie Archibald, who alongside Trott won gold in the team pursuit earlier in the week, beat Germany's Mieke Kroger by a mere two seconds to win the gold in the individual pursuit final.
Holly Clyburn takes second at South African Women's Open
Despite ending the final round in a tie for first place, 23 year-old Holly Clyburn settled for a second place finish after South African Lee-Anne Pace sank a birdie putt on the second playoff hole to clinch first place.
Both Pace and Clyburn finished the three-round event with 211 strokes – five strokes under par.  Going into the final round, Clyburn had three strokes on Pace, but Pace would go on to card a 67 for the round, whereas Clyburn finished with 70.  The victory is Pace's ninth Ladies European Tour victory.
Pavey aiming to race in yet another Olympics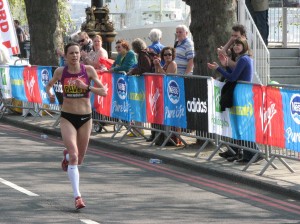 Britain's Jo Pavey has announced she will aim to participate in her fifth Olympic games in women's athletics.  The news comes nearly a month following Pavey's 41st birthday, and two months after her superb performance in the Commonwealth Games 5,000m event, and her victory in the European Championships 10,000m.  Her gold at the European championships makes her the oldest women to ever win the event.  Should she qualify for Rio 2016, Pavey will be 43 years of age by the time the games commence.
Watch last week's sport report
Like this article? Sign up to our newsletter to get more articles like this delivered straight to your inbox.