A weight loss before and after photo is inspiring. But this former bikini model's body transformation goes against the norm and reveals a touching message about self-love
I don't think I've ever read or watched a curve model's 'body positivity' video before. But I happened to stumble across this particular one and I couldn't resist clicking.
There is a common theme of 'plus size' or curvy women sharing their story or message – how they are so confident in a backlash of media, how they deal with negative comments from society, and why they shouldn't have to justify themselves in such circumstances.
The hot fitness fanatic on Instagram can leave you in a self-loathing despair
Their social media posts radiate beauty and empowerment, but most of all – confidence. In a society where women like myself feel sometimes a crushing pressure to have abs, a tan, and peachy bottom, it is in fact models like Jordyn Woods that leave me in awe and jealousy.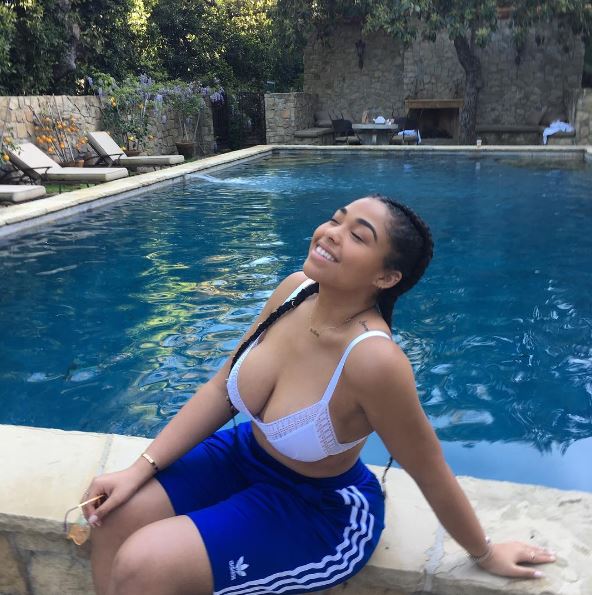 I follow an array of people on social media, from the ab-tastic weight lifters to the stylish and curvy MUAs. But often, at no fault of their own, the hot fitness fanatic can leave you in a self-loathing despair if you haven't found a strong and confident mindset. (Note to self – even those who look like they are perfect will still have insecurities).
One model who was in this exact position was La'Tecia from Australia. In a YouTube video seen by 44,000, La'Tecia lays her emotions raw to her subscribers about her journey from a skinny gymaholic who was unhappy, to a fuller figured model, brimming with confidence.
La'Tecia, with 173k followers on Instagram, described the moment a family member told her she was fat and that she needed to lose weight. 'That really broke me, and it stuck with me forever', she said. At a young age of 12-13 years, La'Tecia began her obsession with working out in the hope of finding happiness.
'I'd go to school until 3pm, then I'd go for a walk for an hour and a half, the stepping machine for one hour, and the bicycle for one hour. I was eating peanuts, almost nothing', recalls La'Tecia, who raises her concerns for the pressures on young men and women.
I wanted to get up on stage at a bikini model comp to gain some self confidence and celebrate the hard work I had done
She continued to divulge in the fitness world, particularly when she left home at 17 and moved in with a gym-obsessed boyfriend. With an interest in toned women, La'Tecia felt the need more than ever to adhere to her ex boyfriends preferences. 'Backhand or small comments were made that weren't malicious but stuck in my head. He would ask me 'when are you going to the gym?' And I'd wonder do I need to? Am I fat? It breaks your confidence as a women… and I didn't have anyone to talk to about that', said La'Tecia, who becomes choked as she relives her past.
MORE: Tally Rye: 'How I found my happy weight'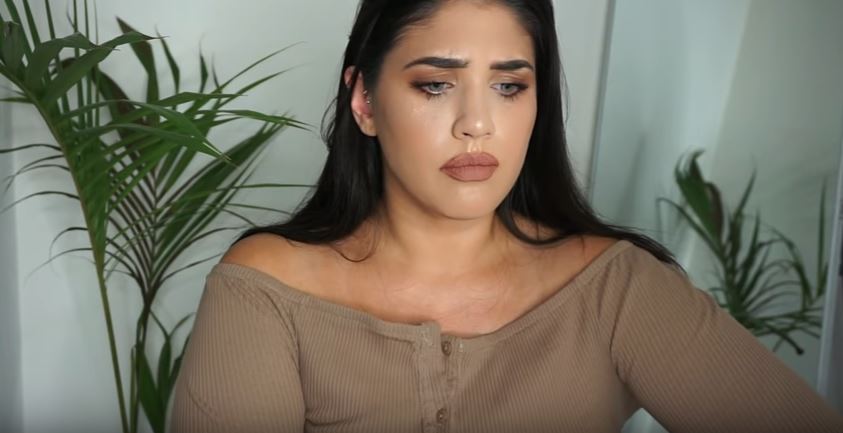 Becoming fitness obsessed
Soon La'Tecia was throwing herself into gym workouts, until she 'looked sick'. In 2013, she decided to sign up for a bikini model competition, with IFBB (International Federation of Bodybuilding and Fitness). 'The reason why I wanted to get up on stage was to gain some self confidence and celebrate the hard work I had done. I never had any confidence in my body. I'd go to the beach but I'd never wear a bikini, and I'd only put photos of my face online.'
'I've now become a vegetarian because I cannot stand the thought of eating chicken'
In the video, Le'Tecia shows her old food and fitness diaries with personal goals, which she now finds shocking. La'Tecia shares how she felt her lowest at a time when she was seeking 'self worth' with intense workouts, more than two hours a day with her personal trainer, and strict minimal eating regime.
'I've now become a vegetarian because I cannot stand the thought of eating chicken', said La'Tecia, who gags as she remembers her previous diet. 'I was eating so much egg whites, chicken, broccoli, spinach and complex carbs like sweet potato.
'I remember when there were functions to go out with friends and I wouldn't go. I'd make up excuses but the real reason was because I didn't want to mess up my diet – it would set me back a few days and I'd have to lose weight. If I did go, I'd bring my chicken and broccoli along with me. That is not a way to live', said La'Tecia.
MORE: Bikini competition diary week 11: Check out these RESULTS and see the ab workout and diet Healthista blogger Vicky Hadley is doing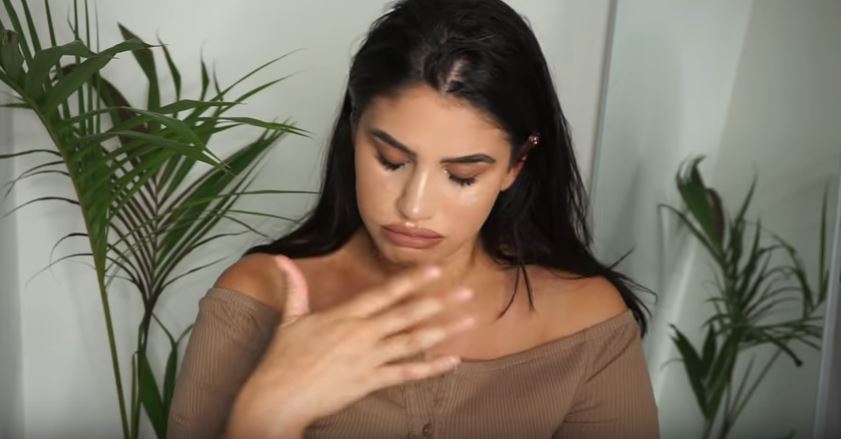 As the bikini competition approached, La'Tecia visited a showroom for bikinis made especially for the occasion. 'I remember my coach and her clients, including me, went as a group. I remember seeing how ripped these girls were and asking myself why am I here? I'm never going to look like this. This is ridiculous. I was so down about that experience. Why did I let the bikini get the best of me?
I became sickly obsessed with training, numbers, scales, how many grams I need to lose each day. I'd look in the mirror and be so unhappy'.
'I was angry all the time. When I cut my carbs, I had so much attitude at work- I was lacking in vital nutrition to help me function. I became sickly obsessed with training, numbers, scales, how many grams I need to lose each day. I'd look in the mirror and be so unhappy'.
Gaining weight and self-confidence
La'Tecia never went ahead with the bikini model competition. When her and her ex-partner separated, she slowly began to put weight on, in which time she describes how afraid she was of mirrors and photos. 'There was a good period of time where I didn't own a mirror because I absolutely hated what I looked like. I didn't want to see the full-length version of myself. I would wear black oversized cover-me-ups and wouldn't show any part of my body whatsoever. I felt like if I didn't want to see it, why would anyone else want to?
'My mum brought home this full-length miror and I was so angry at her'
'I remember the day my mum brought home this full-length mirror and I was so angry at her. I started crying. I was so angry I didn't want to see what I looked like. That's not ok or healthy. Your mind should not be like that, its sick', said La'Tecia.
After a gruelling adolescence, La'Tecia goes on to explain how she found confidence in herself. Last year, she began a 'huge process' to accept who she is and learn to love herself. 'I know there will be people who say you looked so much better when you were skinnier. I don't care, that's your opinion. You can say it to me if you want, but it won't affect me. Because my mind is in a different place'.
MORE: What makes you happy? We asked Londoners what they think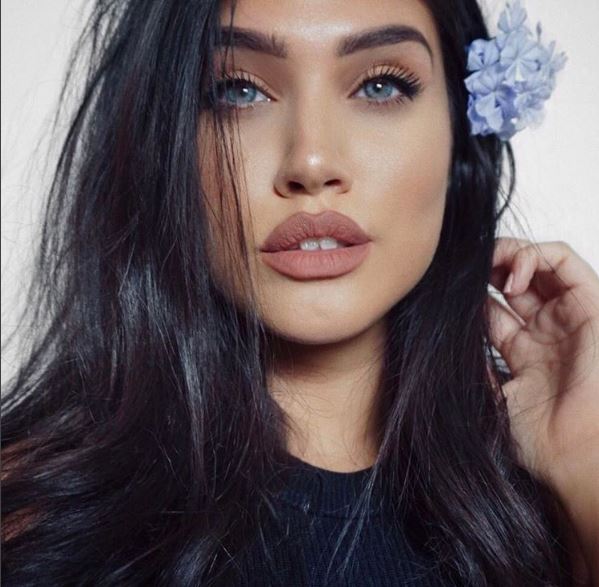 Signing up for curve modelling forced La'Tecia to get in front of the camera, something she had never done before. The teams she works with on shoots tell her she looks great (which she does), and empower her. 'Try and step out your comfort zone and take more body shots. I'm not saying get in a bikini and show your ass cheeks; even if it's just simply at lunch with your friends. That's something I couldn't do, and there are other people going through those emotions.'
'I had abs but I wasn't happy. I now have rolls and flab'
La'Tecia describes how she has learnt to value herself by 'not letting other people's words or opinions dictate how I see myself and what I think of myself. I've also tried to take any negative thoughts about myself out of mind. I don't sit there and critique myself in the mirror. I'll say 'yep I'm looking great today'. Just saying those things has really helped me.'
She stresses that she isn't shaming those who are slim, curvy, or obese, and certainly not those who have found happiness in an active healthy lifestyle. She loves CrossFit, going five times a week, lifting weights, and is moving into a vegan lifestyle. But what she isn't doing, is always trying to be something else.
'I remember back when I was super strict and lean, I had abs and everything, but I was not happy. I now have rolls and flab but who the f*ck cares?' La'Tecia exclaims.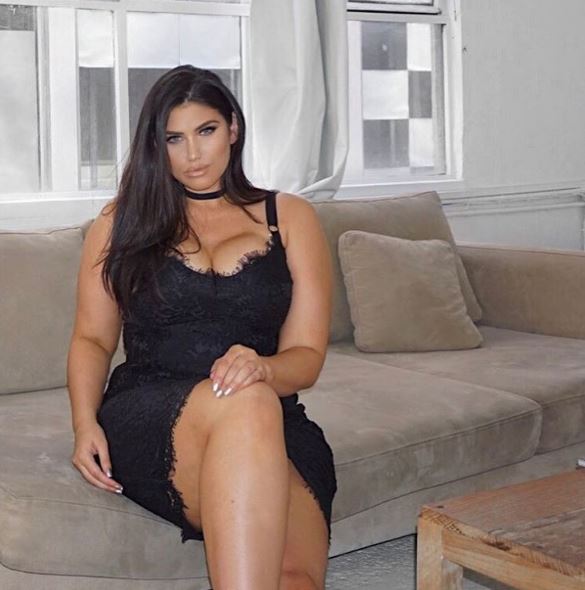 'Never compare yourself to someone else – me, your best friend, or a celebrity. Do what makes you happy, as long as you live a somewhat healthy lifestyle and are active… Be fearless and don't let others opinions get into your mind and change the way you see yourself. Don't let society dictate what is right for you.'
Catwalk to curve model
Her story mirrors that of former model Liza Golden-Bhojwani. She also recently shared a before and after photo showing how much her body has changed since she stopped 'fighting' it.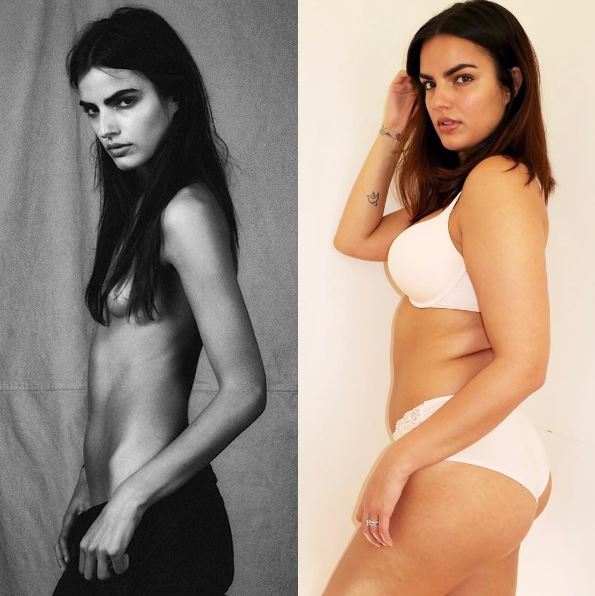 Liza began her modelling career at the mere age of 17, and at the peak of her career, was getting an adrenaline rush from catwalks at London Fashion Week and New York Fashion Week.
That all changed 'after fainting one night in my apartment while preparing one of my very low cal meals (I think it was 20 pieces of steamed edamame if I remember correctly)'. Liza's restrictive diet, of 500 calories, left her 'craving every single food you can imagine', which led to a 'full-blown binge' and some weight gain. She started being dropped from shows, and then disappeared for some soul searching.
Why am I fighting against my body? Why don't I just go in the same direction?
'I was struggling to lose weight again, and one day I just thought … why am I fighting against my body?', says Liza, who now lives with her husband in India. 'Why don't I just go in the same direction? Stop forcing my own agenda and just listen to my body. And that's what I did, slowly I was coming into my true body form. My natural self, not my forced self.
'The picture to the right [in her Instagram post above] is me as of right now, my body as it is. Not perfect, not show-ready or Victoria's Secret ready, but it is mine and my soul is happy'.
Two empowering stories which are in stark contrast to the normal weight-loss transformation photos – normally someone who has lived with obesity and discovered a happier way of life through healthy eating and exercise. As incredible as those stories are, what these two models address is how a healthy mind is just as important as a healthy lifestyle, for true confidence and contentment.
Have you got an empowering story to share? We would love to hear from you. Tweet us at @HealthistaTV or write on our Facebook page.
Read More:
'I have no stomach' – real life exclusive