Why does sex hurt? One question Doctor Larisa Corda gets asked a lot. In fact, up to 30% of women can be affected by pain during sex. This is also known as 'dyspareunia' and it's far more common than you think – let's find out why
Women can experience pain during or after sex (dyspareunia), either in the vagina or deeper in the pelvis. This is otherwise known as superficial dyspareunia or deep dyspareunia.
Up to 30% of women can be affected by pain during sex, so you are definitely not alone if you experience this.
Superficial dyspareunia can be due to:
* An infection – this could be thrush or an STI, such as chlamydia or gonorrhoea. Sometimes there is associated vaginal discharge in the case of an STI.
* The menopause – a reduction in sex hormones can lead to dryness and pain on contact.
* Vaginismus – this is the involuntary spasm of muscles in the vagina, often in anticipation of intercourse, that can make sex painful or impossible.
* Genital irritation or allergy caused by spermicides, latex or vaginal douching.
* Damage to the vulva, vagina, or surrounding organs from trauma, childbirth, or female genital mutilation.
* Eczema and other genital skin conditions, such as lichen sclerosis.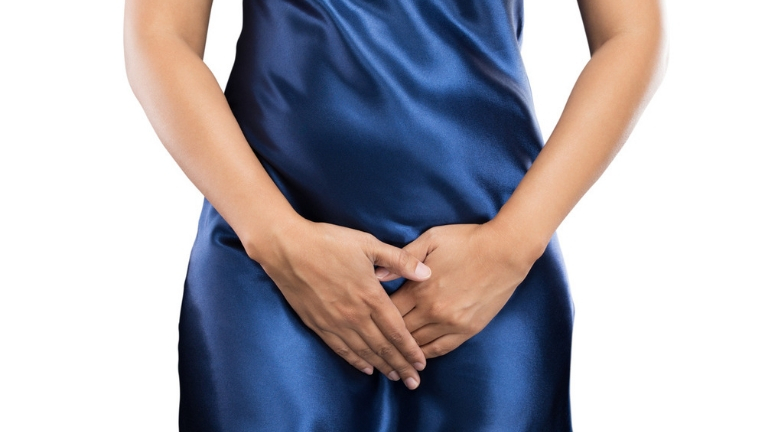 Deep dyspareunia can be due to:
* Pelvic inflammatory disease (PID) secondary to infection, that could have caused scarring, swelling or an abscess.
* Ovarian cysts.
* Endometriosis, which is where tissue that belongs to the inside of the womb can grow outside, and cause scarring.
* Fibroids, which are more often than not benign growth of uterine muscle, found near your vagina or cervix.
* Irritable bowel syndrome (IBS).
* Constipation.
* Very rarely cancer.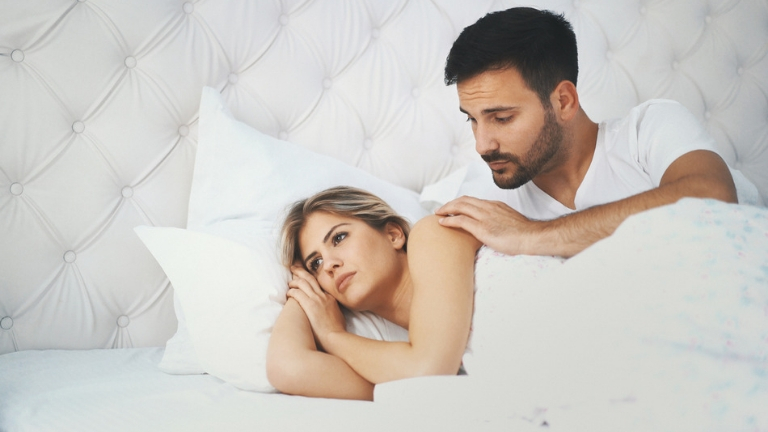 There are also a number of non-medical factors that can cause pain during sex. These include lack of sexual arousal, stress, and even a history of sexual abuse.
Many such difficulties can be treated, or relieved, with a combination of techniques, including counselling. But if you have any worries, it's important to see your doctor to rule out medical causes first.
Pain during sex could be due to a number of different causes and that's why sometimes a multi disciplinary approach is needed to reach an adequate diagnosis and to offer appropriate support. This includes psychologists, urologists, gynecologists, and even dermatologists.
If no clear medical cause is found, a counsellor or sex therapist could provide the help you need, to allow you to explore the various issues affecting your ability to have or enjoy sex, and your relationship with your partner, that can also be a factor.
Dr Larisa Corda is a Consultant in Reproductive Medicine. She qualified from Imperial College London and her training has been both in the UK and Australia, seeing her gain an understanding and appreciation of gynaecological, obstetric and fertility issues across a wide international population.
She currently works for CREATE using natural and mild IVF techniques to assist conception where needed, is ITV This Morning's and Channel Mum's Fertility Expert, regularly appears and is quoted by the media, and has several research interests, some of which have been published.
She is also brand ambassador for My Lotus, a new ovulation device, and has launched her own website which offers guidance and support for all those wanting a natural empowering approach to their fertility. You can follow her on Instagram  and Twitter.
More Healthista Content:
My boyfriend doesn't satisfy me sexually – therapy
Periods and exercise – How to sync your workout to your menstrual cycle
Is bloating and flatulence ruining your sex life?
Make-up tutorial – 4 steps to beautiful natural make-up
Like this article? Sign up to our newsletter to get more articles like this delivered straight to your inbox.