This week at Wimbledon Heather Watson loses a backhand against Serena Williams after having a 3-0 victory in the final set. USA win the Women's World Cup after England miss out by scoring an own goal in the semi-finals,  and Dina Asher-Smith sets a British Championships record. 
England lose on an opportunity to reach the finals of the WWC after scoring an own goal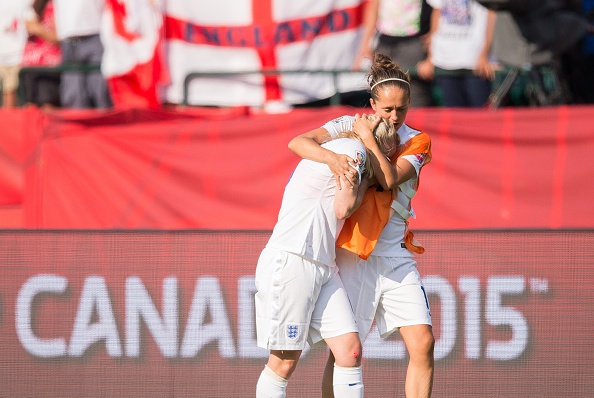 England's World Cup dreams were knocked after breaking their record of achieving the final four in the Women's World Cup for the first time, well ever. England managed to really pull their weight by advancing to 90 minutes with a steady 1-1 draw against Japan. In a normal football match, you tend to think after 90 minutes of a tied match that nothing could possibly go wrong. Despite defender Laura Basset scoring an own goal, Mark Sampson, head coach believes that she is still a hero.
England did manage to secure third place
It's not a nice thing to see after really rooting for the girls and it was one of the most unfortunate ways to knock us out of the game but England have advanced further than ever. Both goals that were scored in the semi-final against Japan were penalties; the game was open to any victory until 92 minutes.
On a lighter note, after the distraught ending to their World Cup dream, England did manage to secure third place position after beating Germany, who were considered to be one of the favourites to win this year but unfortunately lost to USA by 2-0 last Wednesday. England won by 1-0 after scoring a penalty in extra time. Chin up ladies, third place is really good!
Llyod's hat-trick leads USA to their third WWC title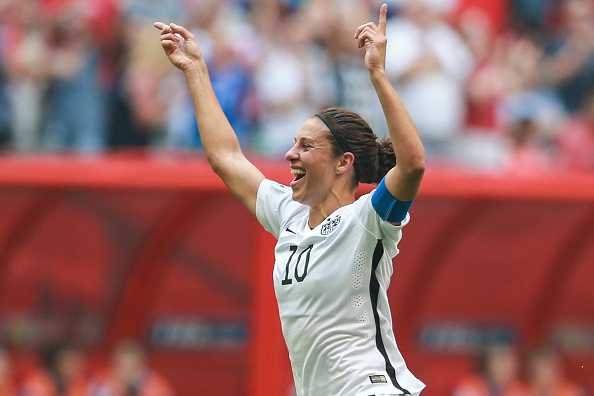 The USA Women's National Football Team celebrates after winning the Women's World Cup on Sunday, July 5, 2015, in Vancouver, Canada. For all those who stayed up to watch the Women's World Cup, Healthista salutes you… 00:00 kick-off isn't always the easiest when you have a Monday the following morning #backtowork. Nonetheless, it was the most thrilling match that the Women's World Cup has ever seen- 3 goals in 16 minutes from Carli Lloyd, wowzer.
With the score 5-2 at full time, it was clear to us by half-time who the superiors of the game were… USA was this year's favourites to win the Women's World Cup.
Serena Williams wins an astonishing match against the British No1 Heather Watson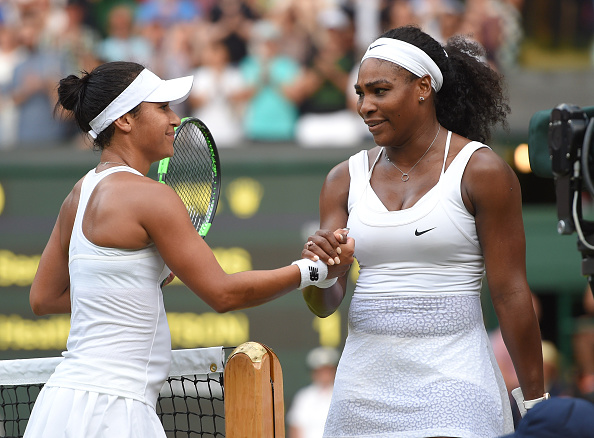 It's been a remarkable week at Wimbledon. We've seen some amazing games- in particular Serena Williams against Heather Watson. For all those who didn't watch the game, phew, it was a close one for Heather Watson. She said 'I was only two points away from winning that match, so I'm pretty disappointed.'
Serena Williams will be defending her winning record against her elder sister
But what did Watson do that not many tennis players can do? Watson managed to reduce Williams to a shaking wreck, near tears and screaming in exasperation, pushing Williams to the limit before bowing out in thriller.
No doubt she gave it her all, and Healthista is pretty sure Williams might not have a tougher match throughout the rest of the tournament. No one likes a defeat but what an honour it was for Watson to receive a standing ovation by everyone on Centre Court as she left.
In other news, it's been 7 years since Venus Williams has beaten Serena Williams in a grand slam. Serena Williams will be defending her winning record against her elder sister in the fourth round at Wimbledon.
Dina Asher-Smith claims the British 100m title by setting a British Championships record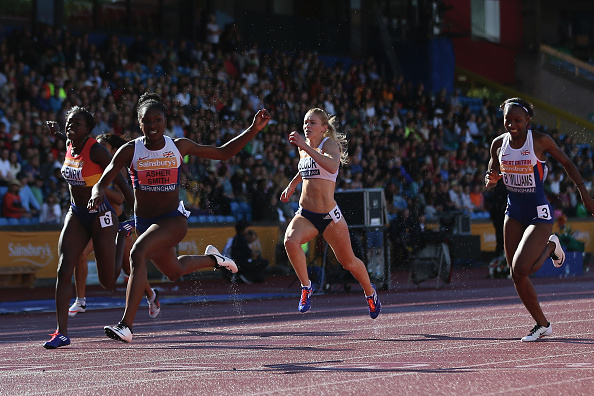 The 19-year-old finished the 100m in 11.08 seconds at Birmingham's Alexander Stadium, which is six-hundredths of a second off the national record she set in May. Asher-Smith ran 11.28 seconds into a headwind of 3.0m/sec in the semi-final. We all thought that she could challenge her recent UK record of 11.02 and maybe even break the 11-second barrier in the final. However, her winning time was aided by a wind of 0.5/sec. For all those who don't know how athletes qualify for World Championships, they must finish in the top two at the British Championships and meet the qualifying time/distance/height for their event at least twice during the season or be European champion.
TOG PHOTO: USA players celebrate their victory in the final football match between USA and Japan during the 2015 FIFA Women's World Cup at the BC Place Stadium in Vancouver on July 5, 2015. -Getty
Like this article? Sign up to our newsletter to get more articles like this delivered straight to your inbox.