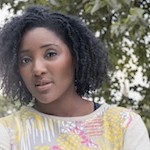 'Strong is the new skinny' memes are all very well but what does it really take to build serious muscle in your 40s? For the next 12 weeks, Thelma Mensah, 42 will be doing a gruelling programme of weight lifting to see what it's really like – and blogging about it weekly
I have been a lazy lion for months, no scratch that, it's been near on a year since I have consistently done any major exercise. Yes, I am active, it's part of my job as a PT to get people moving, but my training has been nowhere near where it needs to be to get the kind of results that I am after. Most of this has been down to work stresses and moving home.
I want to get rid of the layer of fat that I have developed around my midriff (I have never had a problem before in this area) and the bloating that I seem to get every time I eat. I know that this is probably down to sky-high cortisol (stress hormone) levels and I need to change this fast.
I have been in and out of gyms since I was 17 and always seem to come back to strength training; I enjoy that type of training the most and know that I am strong. I am a mum, I have lifted major weight daily and still do in the guise of my five-year-old daughter – trust me she weighs a ton!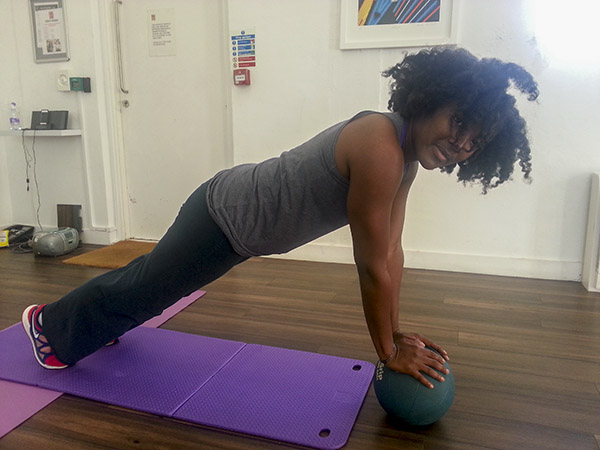 Now I am in my forties I can't quite ping back the way that I used to, and to be frank pounding the pavements isn't going to cut it, I know I need to lift some heavy things to really get my metabolism going. Building muscle in your body is crucial to anyone but particularly important as we get older.  Here's why.
From the age of 30, your metabolism decreases by around five per cent a decade when you're inactive. But by building  muscle you can  counteract this process. Your body uses 35 calories to maintain a pound of muscle each day and only two calories to sustain a pound of fat. That means that by adding two to four pounds of muscle to your body you could burn 100 extra calories a day, even when you do nothing. Plus, new research published in the American Journal of Medicine found that the more muscle women who are 65 or older have, the less likely they were to die prematurely.
So I decided that it is time to call in the big guns and get some much needed help with building the muscle my body needs.  I've enlisted the help of Clara Mosha, a Women's Fitness, Bikini, Figure Competitor and Transformation Coach solely dedicated to transforming women's physiques through specific fat-loss training and nutrition.
Clara is 46 and has the body of somebody in their twenties. This appeals to me greatly as it tells me that there is hope for me and also that she will understand the trials and tribulations of a forty-something female like me – how we can get really tired and sometimes need a little nap in the afternoon (at least I hope she gets this).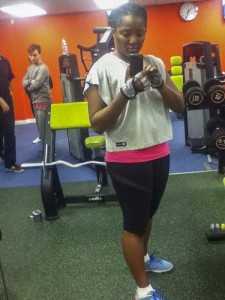 I also like the idea that she trains females between the ages of 25-50 for body competitions (and she has competed herself), this says to me that the is an expert in a field that I have always been interested in and, hopefully, can get me the kind of results that I am after. Lastly, she is the only female coach to offer a 16 week money back guarantee, now I know I am only doing a 12 week transformation but you wouldn't make that kind of claim if you weren't confident in your abilities as as a coach – right?
During my first consultation with Clara she told me that what I am about to go thorough is no mean feat and that 'body transformation' as it is technically called in the bodybuilding world is, and will be like no other training that you have done before. For a start, the training part of it will be split into 3 x 4 week phases over the 12 weeks with each phase consisting of a minimum of four days a week training sessions, training different parts of the body as well as a metabolic conditioning High Intensity Interval Training (HIIT) type session.
There will also be a super-strict, predominately, high-protein low-carb diet and before I even start my training I need to go on a 12 day detox plan to prepare my mind and body of what is to come over the next few weeks – more of that next week.
She also explained to me that the program is more about fat-loss and getting as lean as possible as opposed to weight-loss. Therefore we will only be taking measurements every so often as opposed to weekly.
I'll need to get creative in the kitchen, as the food which will mainly consist of chicken, beef, fish, eggs, nuts and green vegetables can get boring if you don't try to mix it up.
Oh and then there is the additional supplements, vitamins and protein powder that I need to consume in addition to my food. This diet is super clean, which to be honest, after all the filth I have been consuming will be a welcome relief to my body.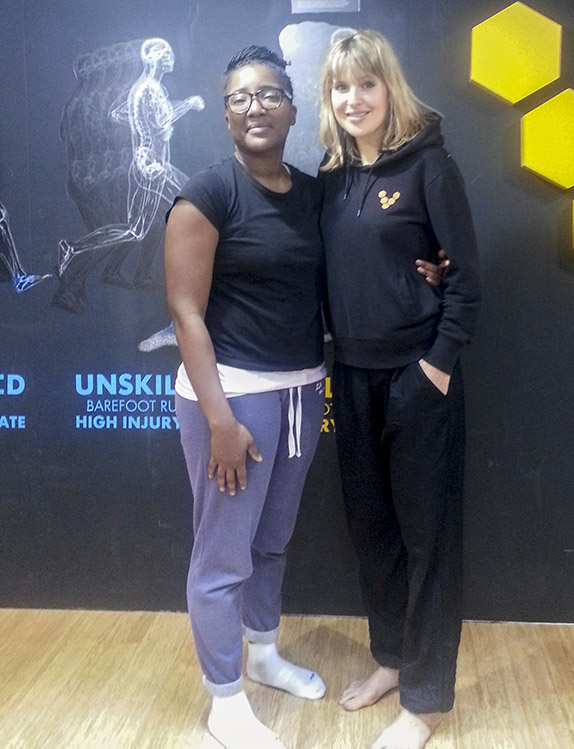 It all sounds daunting but if I am to achieve that fitness-model look I want (nobody is trying to obtain the Jody Marsh mega hench look here) then I'll need to adapt to these lifestyle changes and soon. Plus I will have Clara kicking my arse one-day-a-week to make sure I am on track with the food and diet. If I am honest with myself I really want to be able to show women that you can achieve a super-toned, super-lean, strong body no matter what age you are. Plus if we have another barbecue summer like we had last year I need to be rocking a crop top and denim cut offs with confidence so I can tick that off my bucket list.
I have been ordered to clean out my cupboard, fridge and freezer of any temptations which is slightly hard because of my daughter's food but actually I think I can deal with it because the 'hot pants look' is one of my motivators.
Week 1 – Body Transformation with competition coach Clara Mosha
I think I underestimated just how hard this journey is going to be before I started training. I had to complete a 12 day High fat/High protein/Low carb diet for 12 days that started on a Monday and finished on a Friday. This was to detox my body of all the bad food I'd been eating and to prepare my body for what I will be eating over the next 12 weeks. On day 13 and 14 (Saturday and Sunday) I start what is known as High Carbs/Low Fat. Then from day 15, and indefinitely, Carb Cycling begins which is low carbs for five days Mon-Fri, then carb up on the 6th and 7th day Saturday and Sunday.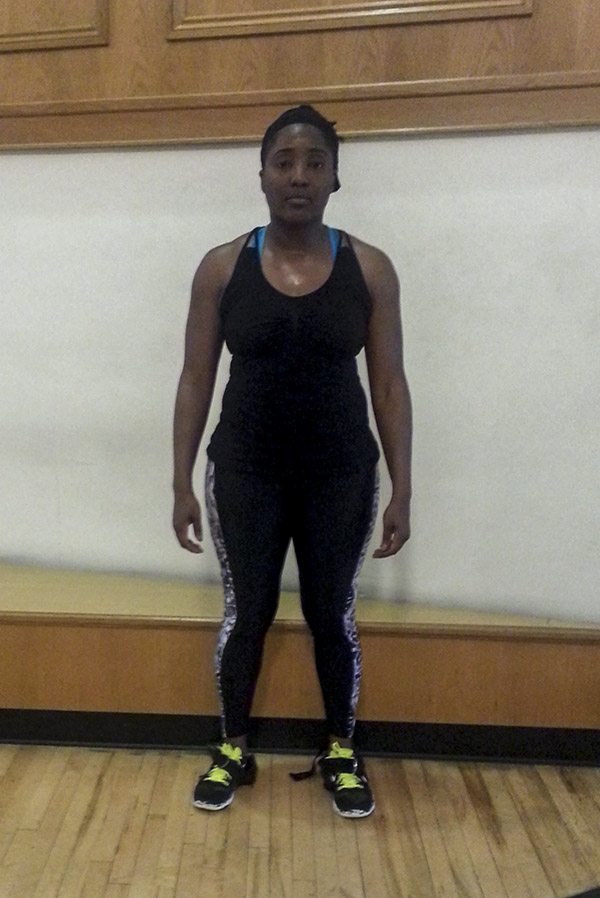 My week in food looked like this:
Meal 1 – pre workout 1.5 Scoop of Sunwarrior protein powder shake in water + 5ml L-Glutamine + 5ml BCCA + L-Arginine Train
Meal 2 -post workout shake same as above
Meal 3- Breakfast 4 whole eggs – omelette/scrambled/boiled with mushroom/ toms veg of choice
Meal 4 -Snack grilled chicken breast with small portion of green veg/salad in 1tspn olive oil or 30g almonds or 1.5 scoop protein in a shake with water with 1 tspn olive oil or 150g cottage cheese with 1 scoop protein powder or 1 mince beef burger (Homemade)
Meal 5 -Lunch 1 Chicken breast/tuna in spring water/turkey breast/fish (cooked in coconut or olive oil) salad or veg drizzled in olive oil (add some avocado to salad)
Meal 6-Snack same options as previous snack
Meal 7 – Dinner lean steak or mince steak or Salmon or 4 whole eggs – omelette/scrambled/boiled made with coconut oil or butter with salad or green veg drizzled in 1tspn olive oil.
Meal plan for the weekend High Carb/Low Fat/Moderate Protein Phase Saturday and Sunday
Meal 1- Breakfast 40g oat meal porridge made with water and handful of berries + 2 scoops whey protein 1 tsp olive oil. This tasted like nectar and I swear I had the ready break glow afterwards.
Meal 2-Snack 2-3 rice cakes with organic peanut/cashew/almond butter spread thinly or 1.5 whey protein in water or two pieces of fruit or protein fruit smoothie
Meal 3 – Lunch 40g cooked brown rice or 1 medium sweet potato 1 tin tuna/chicken or turkey breast salad or veg
Meal 4 –Snack (same as above)
Meal 5 – Dinner chicken breast or white fish or turkey breast of 6 egg whites. 40g cooked brown rice or 1 medium sweet potato salad or veg all varieties
More… Beverages water, coffee or tea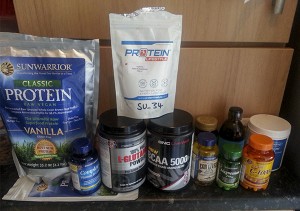 As you can see my diet is super strict in the week and I am only allowed green vegetables apart from mushrooms, onions, garlic and tomatoes. I can't even have peas because they are too sweet, I nearly started sobbing when I was told this. To be honest I've done restricted diets before (Candida etc) so this wasn't too bad. A bit too much meat for me but I never ever got hungry because as you can see I am always eating.
After not eating carbs for nearly two weeks Saturday and Sunday felt like Christmas because I could have some sustenance (berries and rice cakes, hooray!). Fruit never tasted so good when I had it on the weekend it was an explosion of sensations on my tongue I am not even exaggerating.
The 40g of rice was a bit of a letdown  – do you know what 40g looks like? – it is literally one level serving spoon! I am African we LOVE rice and those small portions didn't even touch the side. At first I had to keep re-weighing it to see was the correct measurement. Clara is killing me! Best of all though, I am allowed one cheat meal and boy did I make it a goodun. I had a gluten free ( am wheat intolerant) pizza with and it was soooo good – in fact that made my weekend.
Starting measurements:
Height: 5ft 5
Waist: 34
Hips: 45 1/2
Thigh: 26 1/2
Bust: 36
My training was a big wakeup call as to just how unfit I was. I meet with Clara a couple times in the week to go through the programme which consists of a minimum of four times a week and is split into body parts.
Day 1 legs/core/cardio
Day 2 push routine/core/cardio
Day 3 rest
Day 4 pull routine/core/cardio
Day 5 Metabolic Conditioning Routine send Metabolic pic
Day 6 rest
Day 7 rest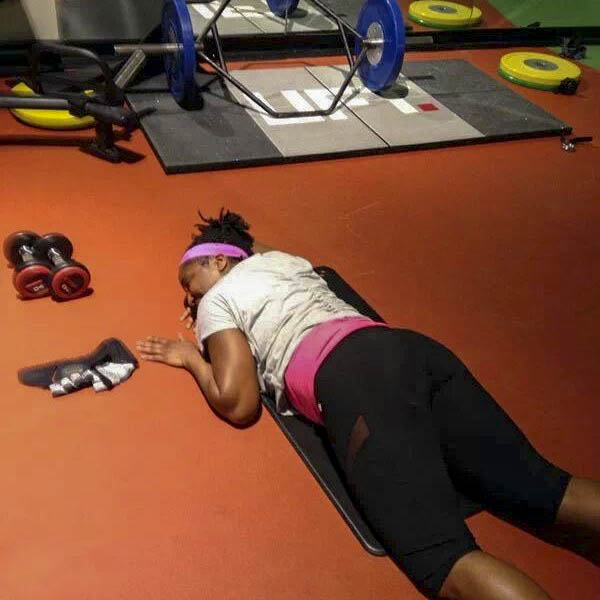 Let me tell you that this was as hard as hell and Clara kicked my arse left right and centre and she has changed from the consultation and gone into full on tough-love-coach mode. I consider myself to be quite strong but it soon became apparent that my sedentary year of doing virtually nothing had left me as weak as a kitten. The muscle soreness  the next day was unreal and every part of my body ached.
On the plus side I had the best night's sleep I have had in ages and believe it or not the super -clean eating and detox seemed to get rid of my tummy trouble and excess bloating. I am nowhere near being ready to wear my crop top but that was really encouraging to see that result in such a short space of time. It's great to be back in training mode but I know it's going to be a tough 12 weeks ahead.
Next week I am all on my own and only see Clara once a week.
Contact Thelma's trainer Clara Mosha:  claram@fitnesschoices.co.uk, Facebook Twitter: @UPTByClaraMosha You Tube
Thelma Mensah is personal trainer, founder of the uber-cool blog kicksandkit.com and Healthista's Kit Diva blogger 
Read more from Kit Diva
Balance Box delivery diet put to the test
5 best trainers for your exercise
3 new brands to get you into action in 2014
5 Best fitness gear on a budget
Like this article? Sign up to our newsletter to get more articles like this delivered straight to your inbox.