Active wear website Active In Style have swooped in at exactly the right time to cause major gym envy by bringing us new HPE Combat Leggings that not only suck you in, but may also help increase blood flow while you train – Millie Macintosh is a fan
When we think of an ultimate girl crush mine always ends up back at the queen of health, fitness and fashion, Millie Mackintosh. Everything about her style, motto and gym lifestyle leaves me open mouthed and crying at the computer screen, Instagram feed or magazine (delete as necessary). So, when one of our favourite active wear websites announced they were stocking HPE's Combat Leggings in compression fabrics that no only give you the trendy fitness edge that Millie owns but may also improve recovery levels and blood circulation post workout I had to try them out…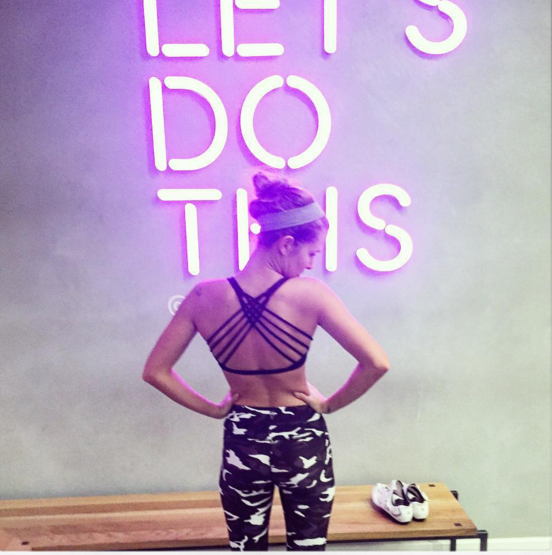 'GIMI NOW!' Or 'please can I borrow them too?' in politer terms
When my editor, Anna first showed me the leggings in one of her workout videos, my instant response was 'GIMI NOW!' Or 'please can I borrow them too?' in politer terms. 'OMG, they are amazing,' she screamed in the office after trying them out at lunchtime one afternoon. 'They not only hold you in, but they don't dig into your waist so none of the fleshy bits hang over the waistband.' She was also loving the fact that they don't budge during her training. Here's Anna in the gym doing her chin-ups in them:
Sure, they were stunning and I knew I'd love to waltz around in the gym in them, but really leggings that can improve circulation can they really exist? Apparently yes they can and here's why…
The HPE Combat Leggings are made from a unique compression fabric that is engineered to withstand intense training. So, no matter if you are burpee-ing, weight lifting or cycling to the moon they will not budge. But what is compression fabric? Compression technology helps to increase circulation and blood flow from the heart around the body and into body parts that need extra blood flow – this is why they feel kind of seriously snug when you wear them (which we find quite flattering too, they suck everything in). This means that even if you are red faced and dripping with sweat the oxygen will be flowing to your sore muscles and helping to improve your endurance and recovery levels.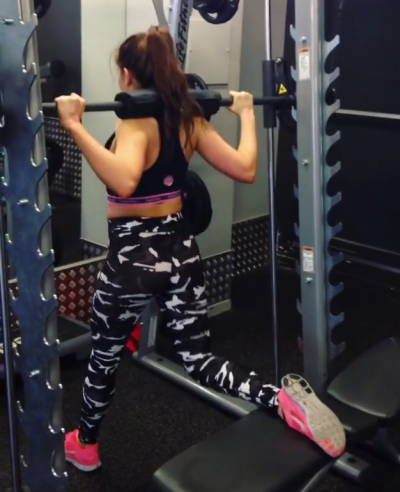 Trying to find leggings that sit still and do not budge during a workout is hard enough but never did we imagine that we would find leggings that can actually help your muscles recover post workout. Don't worry about the compression fabric feeling uncomfortable though; I found the leggings super-soft and comfy enough that I would easily spend a day lounging in them.
One of my favourite parts of the leggings was the secret pocket located in the waistband – yes INSIDE the waistband.
Worried about lumps and bumps? The extra wide waistband pulls your tummy in and giving you the envious hour glass contour figure, so no need to stress about not feeling secure. One of my favourite parts of the leggings was the secret pocket located in the waistband – yes INSIDE the waistband. The pocket fits your gym key, phone or headphones stopping the daily fight I have with my phone staying in my arm band – yes, the struggle is real.
The grey camo (army print) design gave me a confidence boost and genuinely made me feel like I could take on anything – even the squat rack. If the leggings alone don't give give you a boost then the amount of head turning and people questioning 'where are your leggings from?' is sure to do the trick. They are tight fitting and really hug your body in giving you a great bum – with or without squats.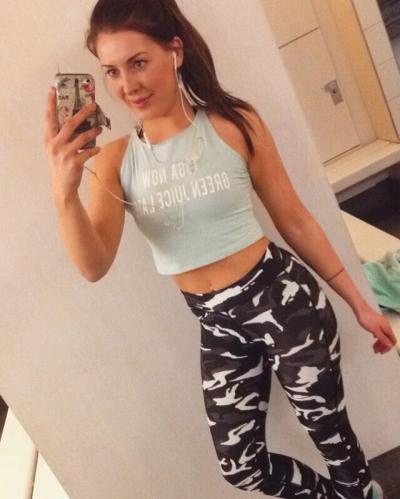 HPE Black Combat Leggings are available for £80 at activeinstyle.co.uk They are also available in blue or flouro green
Like this article? Sign up to our newsletter to get more articles like this delivered straight to your inbox.