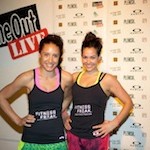 Everyone loves a new concept fitness class and mixing up your workout schedule is the best way to get results.  Here are 10 picks for hot new classes coming to the UK this summer from Shara Tochia and Jess Cattlin, the insiders at Fitness-Freak.com.  Click on the headline links to book them online.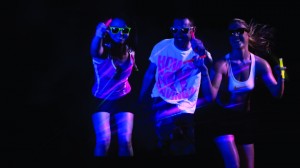 The RAVE Fitness is the new clubbing and this explosion of energetic dance and rave moves features uplifting music with laser light show, trampettes and glow sticks to transport you straight back to 1998.  A fantastic 45min class burning up to 500 calories. Big fish, little fish… cardboard box…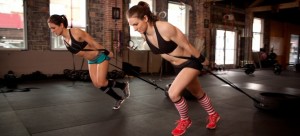 Crossfit Huge in the US and gathering momentum over here, participants are taken through a skill-based warm-up that is often focused on basic gymnastic components, a corrective exercise of the week, specific movement pattern drills, mobility exercises, the workout of the day, ending with an active cool-down. Using weights and challenging you to go outside your comfort zone.  See also map.crossfit.com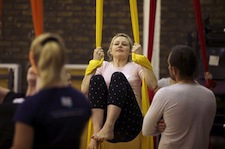 Aerial Silks Imagine a length of material rigged from the ceiling, giving you a tool to climb, create figures, perform tricks and stunts and generally have a play! The variety of moves, drops, wraps, twists and turns are practically endless and create an ever-intriguing challenge for just about every muscle but especially your core.  See also flyingfantastic.co.uk
Spinning at Altitude  This is a high intensity interval training class at simulated altitude of approximately 2,710m (15% oxygen). Recovery times between intervals are limited so participants need to be mentally prepared for a short but hard session. These short, intense workouts provide improved athletic capacity and condition, improved glucose metabolism, and improved fat burning.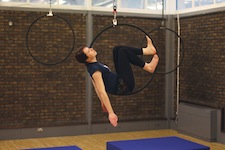 Aerial Hoop A circular steel apparatus rigged from the ceiling, giving you the opportunity to execute dynamic tricks, spins and swings.  The hoop provides the perfect frame for an endless variety of balances, transitions and routines.  See also flyingfantastic.co.uk
Splitz  Bend it like Barbie, quite literally – this is the new Extreme Stretching and Splits. Suitable for splits virgins and pros; you'll practice a variety of intense stretches alone and in pairs to help you improve your flexibility and splits technique.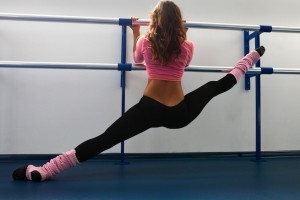 Barre Dance Dance your body into better shape. This is the perfect compliment to a regular barre class especially for those that want extra cardio by dancing up a sweat. It begins with dance-based conditioning, then moves into fat blasting and heart pumping moves – all set to inspiring music.  Beginners and advanced students will enjoy this fast paced and efficient class packed with a variety of stylised choreography from multiple dance styles and genres.  See also barrecore.co.uk
Yogalates What do you get when you mix yoga and pilates? A flowing sequence of classic Pilates exercises alongside some yoga postures. Be prepared to sweat as this sequence is non-stop, moving effortlessly from upper body strength to core control and ultimate stretching. Awakening the spine while giving you a whole body workout!  Not for the faint hearted!
Boxit 2 the beat Love boxercise? Love music? Put them together and you get boxing in a nightclub to tunes by a live DJ. What's not to love.
Boxing Yoga BoxingYoga was born to give boxers, or anyone involved in the contact sports, the chance to develop a strong, healthy and flexible body. By stretching and strengthening significant muscle groups, and through spiral dynamics of the spine, BoxingYoga works to open up and increase movement in the hips and shoulders, a perfect complement to a boxer's training.
Sexercise SEXercise.  Say goodbye to those boring pelvic floor exercises and hello to the bump, grind and glide. SEXercise is a fun and different way to train those core muscles and improve your strength, stamina and flexibility. Tone your muscles and boost your flexibility for results that you will love (and so will your partner).
Coming soon…
Under water spinning That's right. A spin class under water is coming to a pool near you. We can't wait. Currently being run as pop-up classes, we're hoping that it makes a regular time slot once it hits London.
Broga Yoga for men Not just any yoga, it focuses on the upper body and improves strength and flexibility where guys need. Not just for the boys though. Women are welcome!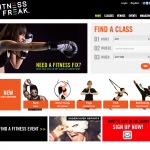 Book a class at fitness-freak.com
Like this article? Sign up to our newsletter to get more articles like this delivered straight to your inbox.