Eating insects is the protein source of the future and before you make a face, they are actually pretty delicious. Here's Healthista's pick of edible insects
Last night saw the return of the infamous reality jungle show, I'm a Celebrity… Get Me Out of Here! 
Other than being famous for making celebs get down and dirty Down Under, the show is also famed for it's creepy crawlies that appear in their hundreds during the dreaded Bush Tucker Trials. These trials see celebs take part in bug infested challenges in order earn food for their hungry campmates.
One particular episode that has viewers watching from behind their cushions or gagging over their kitchen sinks, is the Bush Tucker trial eating challenge where celebs eat, drink, chew, bite, gag on and swallow all types of insects – yuk! But it's not just reality show celebs who are known to dine on insects.
Back in 2017, BBC News aired a segment that showed A-Lister Angelina Jolie and her children chowing down on some local delicacies such as tarantulas and scorpions while in Cambodia to promote her then new film First They Killed My Father.
The news segment showed the Oscar-winning actress frying a scorpion and eating the leg of a spider which she claimed had a 'really good flavour'.
So why should we be eating insects?
Eating insects may seem disgusting to Western populations, but it has been estimated that over two billion people worldwide eat insects as part of their traditional diet.
Scientists have been trying to get people to eat bugs for years, and for good reason. It turns out bugs are high in protein, and they may even contain more iron than your Saturday night steak dinner.
A study published in 2016, in the Journal of Agriculture and Food Chemistry found that insects can provide as much magnesium, iron, and other essential nutrients as a piece of steak.
The researchers reported that when compared to beef, crickets in particular had a higher iron solubility, (this allows the mineral to be used by the body). Plus, grasshoppers, mealworms, and crickets all had higher concentrations of nutrients such as magnesium, calcium, copper, and zinc, than you would find in a sirloin steak.
Furthermore, researchers at the American Chemical Society (ACS) also found that grasshoppers and crickets are a far better source of many nutrients when compared to beef, particularly iron.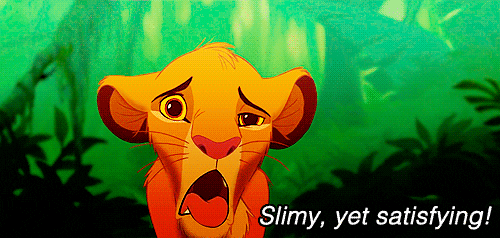 In addition to their apparent health benefits and an abundance of nutrients, bugs have been seen as a way to help socioeconomic issues. As we are all aware, population growth has led to an increased pressure on food supply.
According to a report from the United Nations Department of Economic and Social Affairs, by 2050, there will be an estimated nine billion people on Earth, which means even more nutritional demands than we have already.
Indeed, as the worldwide population grows, there is a pressure to look to sources of food and protein that differ from the usual meat and fish.
Crickets, for example, need 12 times less food than cattle do
Due to the high protein content in most insects, eating bugs is said to be one way of addressing this global pressure as they are environmentally sustainable, nutritious and can be harvested cheaply and easily in the right conditions.
Edible insects are considered to be a possible lasting alternative to animal proteins. Unlike traditional livestock that provides us with our meat and fish produce, bugs are much easier to find and bug farms could be the most efficient animal farms available.
Crickets, for example, need 12 times less food than cattle do and half as much as pigs for the same amount of animal protein.
Not only this, but insects can feed on bio-waste, produce fewer greenhouse gases, use less water and land than livestock animals do.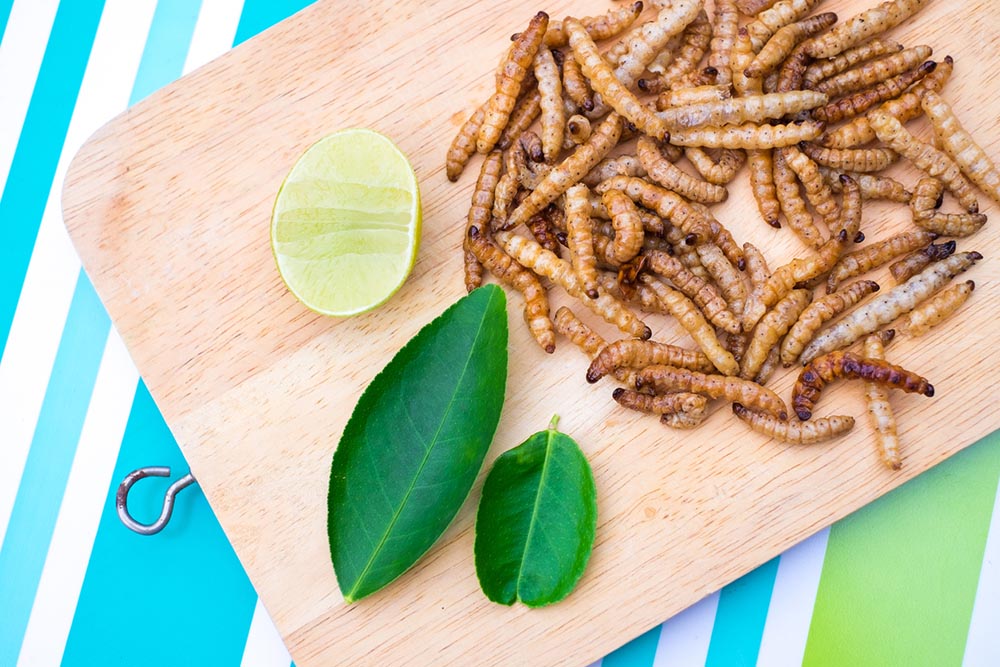 Here are some insect facts for you…
According to Jimini's:
Over 2 billion people on earth already eat insects.
There is 12 times the amount of iron in crickets than there is in spinach.
Insects contain all the essential amino acids.
Insects require less land space and water use.
Insects release 99 per cent fewer greenhouse gases compared to cows.
80 per cent of the insect is edible compared to only 55 per cent of a chicken and 40 per cent of a cow or pig.
Well here at Healthista, we are convinced that bugs are the way forward. We tried four different brands of insect grub and we hope you give them a try too…
Jimini's believe that insects have the power to significantly reduce the environmental impact of the western diet. It's their mission to gradually introduce insects into our daily diets and to help us better understand the environmental and nutritional value insects hold.
They offer a wide range of insect products from cricket and grasshopper snacks, to high protein granola and their protein pasta made with insect flour.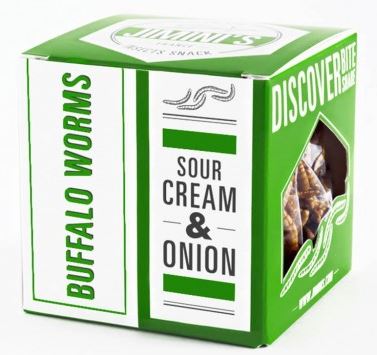 Using neither artificial colouring nor preservatives, Jimini's manufacture their products in a French factory near Paris.
Oh and Jimini's boxes are made 50 per cent from recycled cardboard, to reduce their environmental impact.
The Healthista team started small and tried the meal worms and buffalo worms first.
The meal worms had a flavour of thyme and oregano, £5.95 and the buffalo worms were sour cream and onion flavoured, £5.95.
Well let me tell you something – they are simply delicious. Here are some of the words the team used to describe the moreish bugs: nutty, crispy, fluffy, snackable, tasty, addictive and 'can I put some on my salad?'.
Honestly, if you are planning on trying your fist bug make it one of these and you wont be disappointed.
Then we moved on to bigger fish – I mean bugs – it was time to try the crickets and wait for it… grasshoppers. The crickets were smoked onion BBQ flavour, £6.82 and the grasshoppers were a paprika flavour.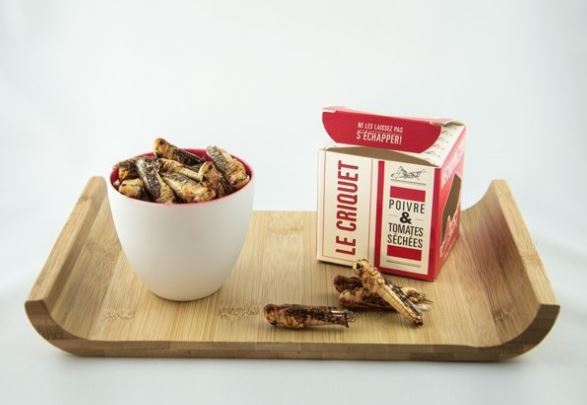 The smoked onion flavour made you completely forget that you were eating crickets. Crispy and yummy, we really did keep dipping our hands back in for more.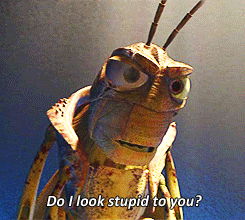 However, then we opened the grasshoppers. I loved them and so did Healthista editor Anna Magee (in fact she practically ate the whole packet in one go), but one member of the team refused to eat the grasshoppers because she said they looked way too bug like.
Although we told her that's pretty much the point when it comes to eating bugs, we did understand where she was coming from.
They are WHOLE grasshoppers, which means you can see the grasshoppers eyes and wings, which we get would freak some people out.
But again they were honestly delicious – pass me another grasshopper, oh wait our editor ate them all…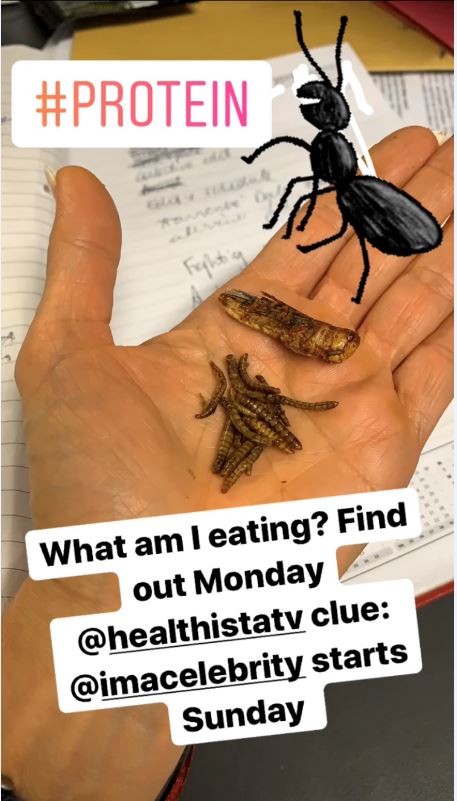 As well as tasty quick snacks, we also tried Jimini's protein pasta, plain macaroni rigate, £4.22.
With its 18.7 per cent natural protein and just three ingredients of buffalo worm flour, durum wheat and eggs, you can cook the pasta with some vegetables or in a sauce and have everything you'll need for a delicious and balanced meal – and boy was it delicious with a nutty and satisfying taste.
In fact, the protein level of conventional pasta is around 10 grams before cooking, whereas Jimini's insect pasta exceeds 18 percent protein.
And that wasn't all we tried. Jimini's also offer a range of insect granola.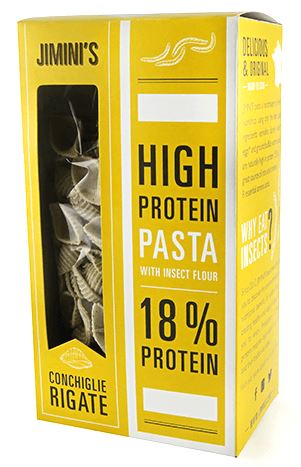 We tried the granola with buffalo worms powder and dark chocolate, but they also sell apple and cinnamon and raspberry and pumpkin seed flavours, £5.09.
Composed of whole grains, dried fruits and seeds, Jimini's insect granola is crunchy, tasty and will fill you with energy.
Making it even more nutritious is the buffalo powder – Buffalo worm is an edible insect particularly rich in proteins, iron and magnesium.
Speaking of pasta, we also tried Bugsolutely's cricket pasta £3.90, the only pasta containing 20 per cent cricket flour in the world. Bugsolutely is a food tech start-up that specialises in edible insect products founded in 2015 in Bangkok.
Their pasta contains high levels of protein, calcium, iron, vitamin B12 and omega fatty acids with just two ingredients: wheat flour 80 percent and cricket flour 20 per cent.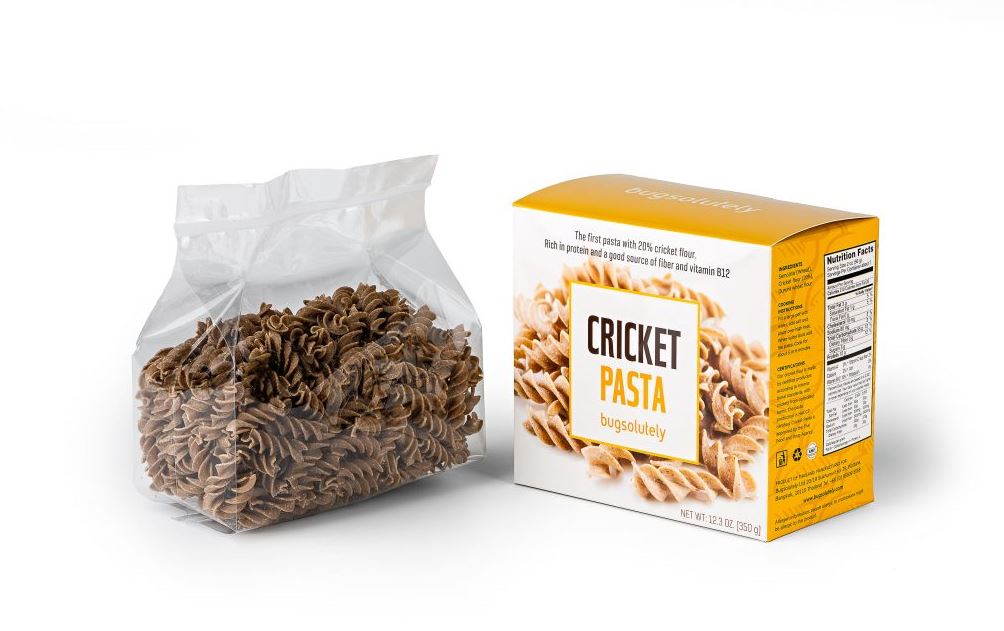 Bugsolutely say, 'crickets are the animal protein source with the lowest impact on the environment and release 80 per cent less methane than cattle'.
One member of the Healthista team tried this pasta alongside olive oil and cherry tomatoes topped with parmesan, 'Simple is often better, and the nutty taste really complimented the fresh ingredients. The pasta absorbed the flavours perfectly, I had to go back for a second bowl'.
Bug Farm foods was founded by a husband and wife team. Dr Sarah Beynon is in fact an entomologist (that's an insect scientist – yes, it's a thing) and her husband Andy Holcroft is a chef.
We took one look at Bug Farm Foods's website and it literally told us everything we needed to know about eating insects, including how the insects are ethically killed.
Bug Farm Foods do not condone eating insects, or any other invertebrates, whilst they are still alive.
Their insects are killed ethically by freezing. This causes their bodily functions to slowly shut down, as they would in response to colder weather.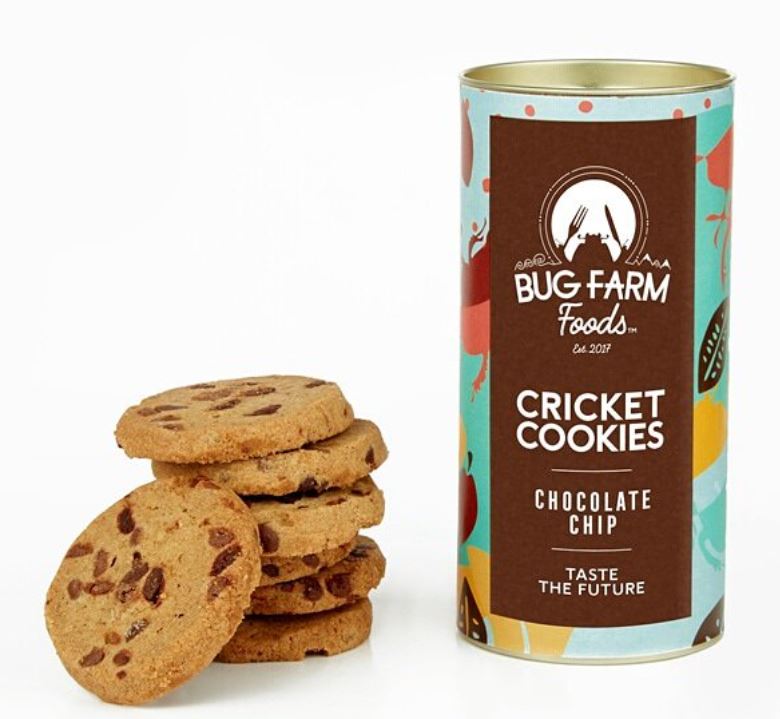 In the wild, they would wake up with the natural rise in temperature. However, if they are held at a low temperature for a long period of time, they simply do not wake up again.
Their insects are bred in a state of the art, high-welfare insect farm where conditions are controlled to ensure optimum growth rates and animal welfare.
The creepy crawlies are fed on vegetables which are discarded by us picky humans for being too small or too bumpy or just out of shape.
Bug Farm Foods sell whole insects, insect powder and.. wait for it… cricket cookies. Here are some words that describe their cricket cookies: melt in the mouth, crumbly, not too sweet, nutty and delicious.
As well as their irresistible chocolate chip flavour cricket cookies, £5.99 Bug Farm also sell mocha chilli crunch flavour cricket cookies, £5.99 and spiced orange and laverbread flavour buffalo biscuits, £5.99.
So if you want to try bugs but would prefer a sweeter snack then these cookies are a must-try.
Another brand on the scene offering us edible and delicious insects are Eat Grub, who offer a diverse range of insect-based food products.
Eat Grub say that insects are a tasty and highly nutritious source of food and that with their variation of products, there is bound to be something to help anyone introduce anyone to the joys of insect-eating.
From cricket protein powder, £50 (1kg) to whole insects for cooking, £12.99 (20g), and from cricket powered energy bars, £12.99 (12 pack) to crunchy roasted crickets in the yummiest flavours – there really is a bug for everyone to try.
A 12 pack of crunchy roasted crickets, mixed flavours is £13.99. We tried all three flavours, smokey BBQ, sweet chilli and lime and peri-peri.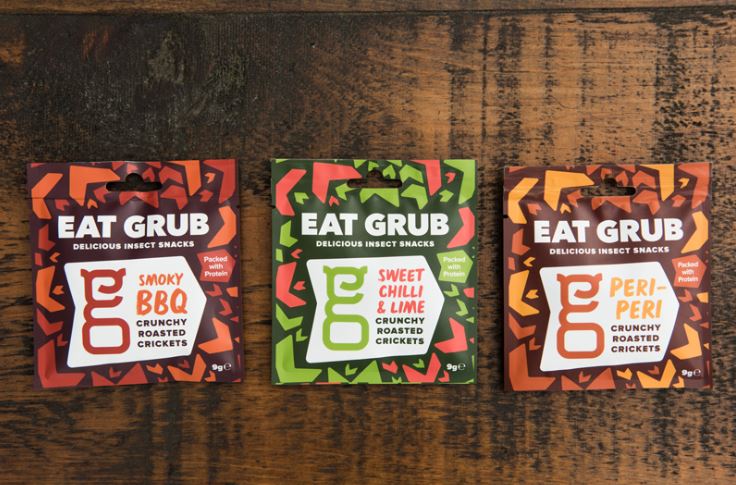 We had an outright favourite flavour – peri peri. There are no words to describe just how quickly we all got through these crunchy crickets now that we are total insect-eating experts.
We weren't shy at all, pouring the crickets into our hands and eating them like they were a yummy seed mix. They were seriously good and we can't recommend them enough.
Also, the crickets were super tiny so they didn't really look like crickets, which made you completely forget that you were actually eating bugs.
After our own Bush Tucker trial, the Healthista team are insect eating converts – now it's time for you to give it a go and let us know what you think via out Twitter page: @HealthistaTV
Relevant Healthista Content
The best healthy snacks to satisfy your crisp cravings
Other Healthista Content You May Like
3 easy healthy recipes from Gabby Allen's new cookbook
18 ways this celebrity trainer keeps Nicole Scherzinger and Amanda Holden in shape
6 ways to tell if your manuka honey is real or a fake