Call it fitspiration, thinspiration, motivation, or any other –ation, photos of good bodies and quotes designed to push you into getting in shape have taken the internet by storm over the past few years. We searched all over Tumblr, the mothership of 'fitspo,' to find the best and the worst of this controversial trend
BEST: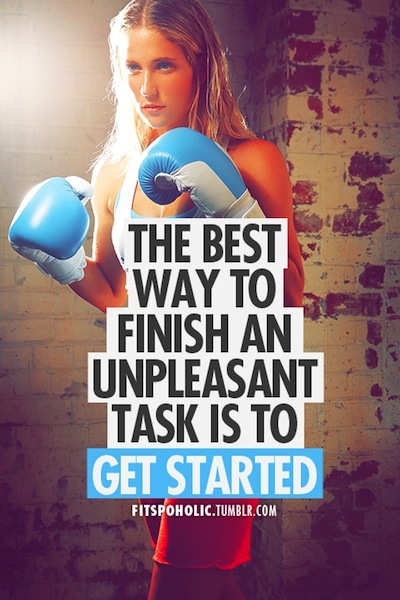 I confess: working out isn't my favorite thing, and I don't love every second at the gym. But the sooner you start, the sooner you finish, and there's nothing better than the feeling of accomplishment after a solid workout.
WORST: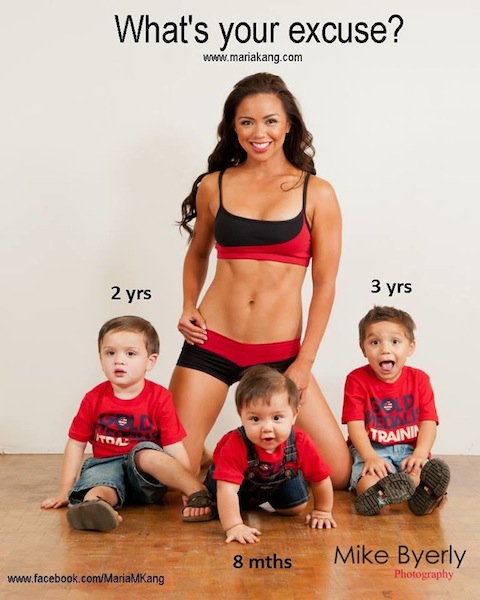 We'll start off the 'worst' category with a classic example of bad fitspo. Most people's excuses? They don't make their living as a personal trainer.
BEST: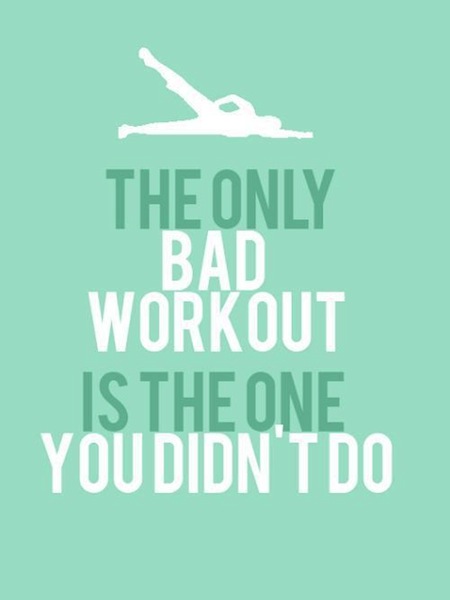 There may be workouts that are better than others, but we agree: the only bad one is the one you didn't too. Aside from sore muscles – which is kind of good sore, anyway – how often do you ever feel worse after a workout? (Plus, aren't the colors in this graphic pretty?)
WORST: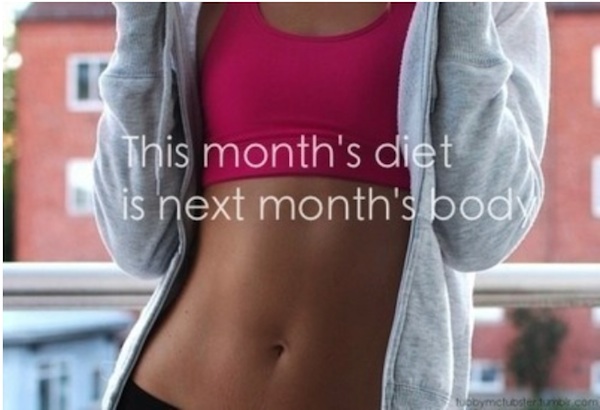 I used to like this one, but it presents some super unrealistic expectations. Unless your diet is eating nothing, it's pretty tough to look like that in a month that if you've got actual weight to lose. These things take time, and this doesn't exactly encourage patience. For what CAN be achieved with time and dedication, check out our 12 week Reboot body makeover 
BEST: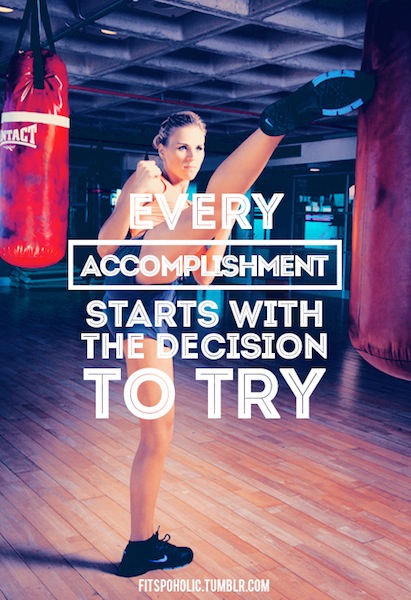 Pretty self explanatory–love this one. Kickboxing, anyone?
WORST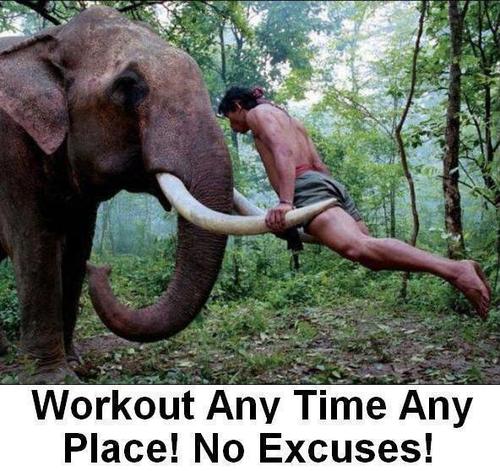 This seems like a really, really bad idea.
BEST: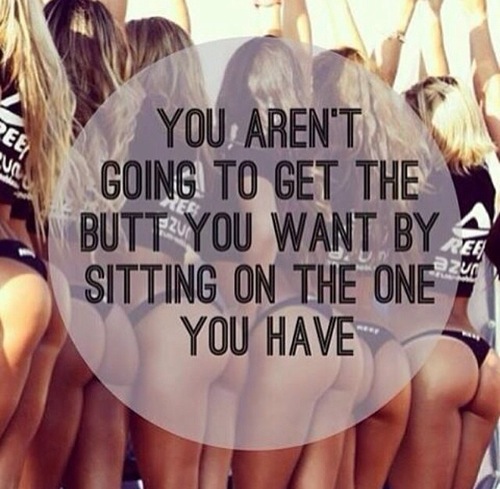 You've got to work for it–that's the bottom line. (See what I did there?)
WORST: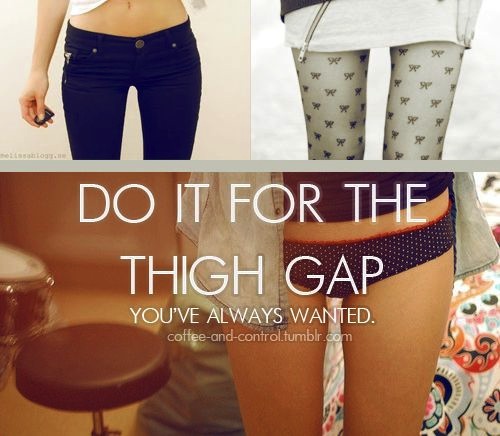 Just…no. On so many levels.
BEST: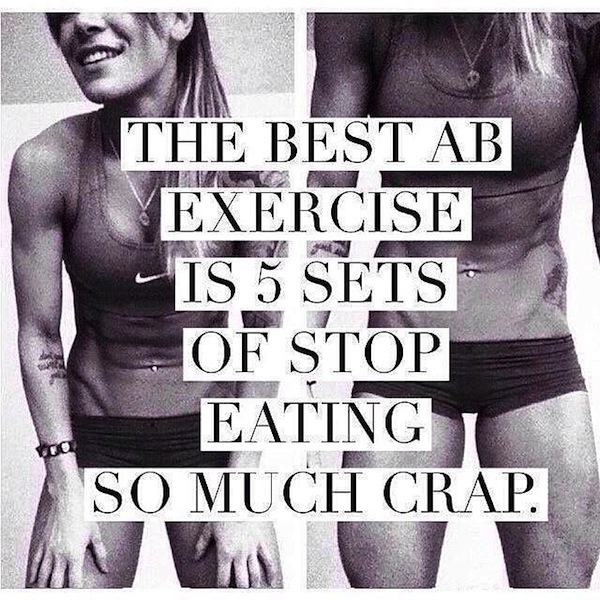 And isn't that the cold truth.
WORST: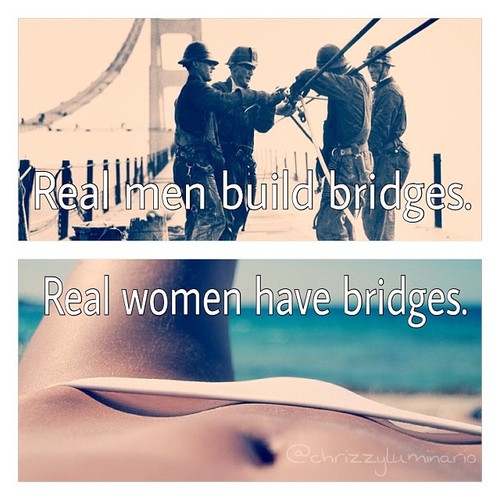 Because the bikini bridge trend is just so much better than the thigh gap trend. Can you sense my sarcasm?
BEST: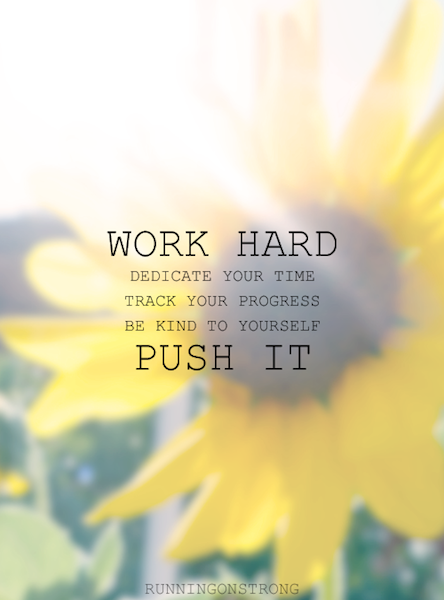 My favorite part of this: be kind to yourself. That's easy to forget sometimes.
WORST: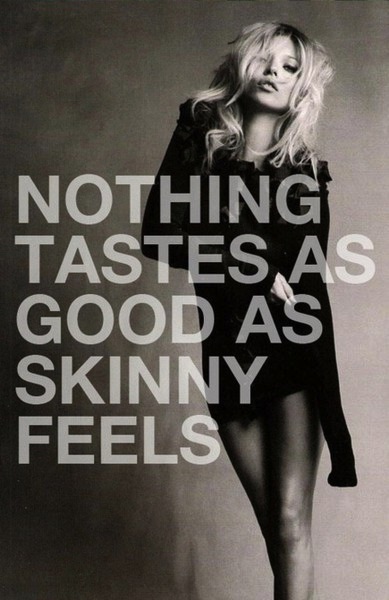 Jennifer Lawrence's reaction to this quote says it all: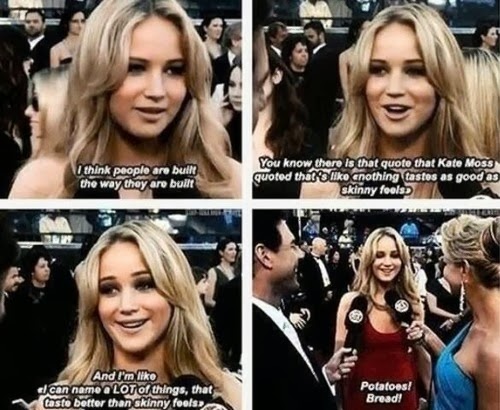 BEST: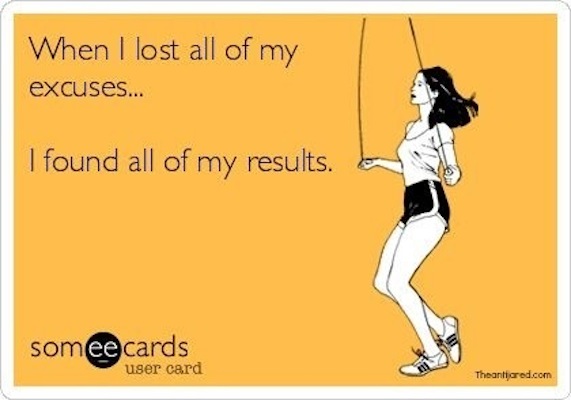 Wise words.
WORST: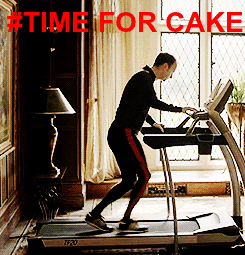 I love that this GIF is from Sherlock, but your body is built in the kitchen. So the second you jump off the treadmill, you may want to go for a healthier recovery snack.
Do you disagree with any of these? Let us know! What's your favourite – or not – fitspo?
RELATED: 10 body trends that can stop now
Like this article? Sign up to our newsletter to get more articles like this delivered straight to your inbox.