Queen of Retreats founder & leading wellness travel journalist Caroline Sylger Jones explores spas and retreats around the globe, offering a look into some of the most enjoyable resorts planet Earth has to offer. 
This time the Queen of Retreats went to Bristol harbour hotel and spa to see what all the fuss has been about. With their grand looks and luxury treatments, who wouldn't want an inside scoop into such a place. It can't just exist in our dreams can it?
Luxurious looks
Bristol Harbour Hotel & Spa is built in a former Lloyds Bank building whose glorious design by architect William Bruce Gingell was inspired by Sansovino's 16th century Venetian Library.
With a gorgeous facade and characterful interiors, the luxury spa hotel is set off a cobbled street a ten minute walk from the river and makes a great little pit stop for a few nights.
Note there's no parking – be prepared to drop your stuff off and then go and park at the nearby NCP car park, for which hotel guests get a discount card.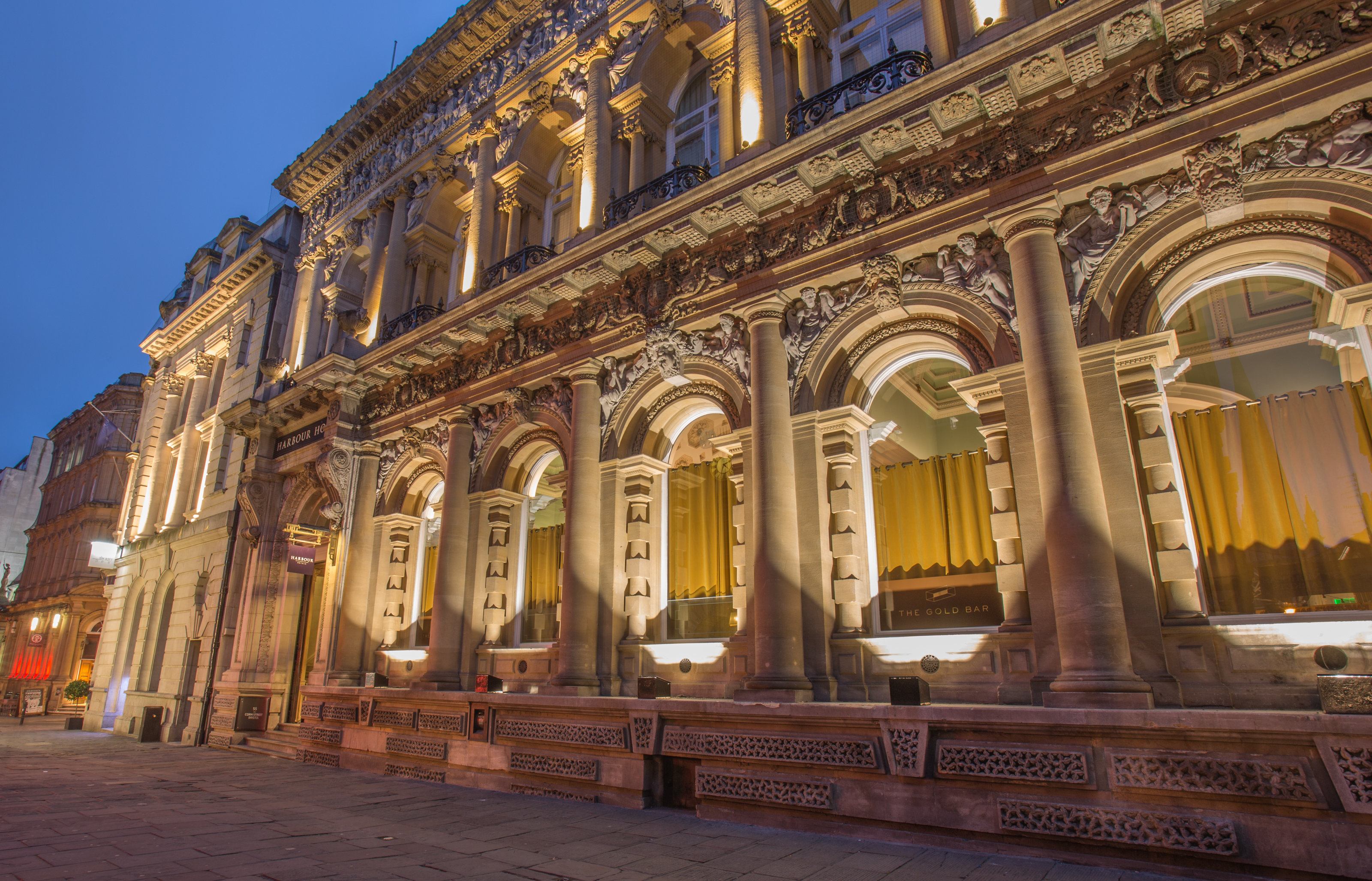 Relaxing rooms
The former basement bank vaults have been transformed into the adults-only HarSpa, where an intimate and interesting wet area has a small swimming pool, hydrotherapy pool, cushioned seating area, steam room, sauna and shower.
Bring your own flip flops, as the area gets very wet, and ask ahead for quiet times, as when it's crowded it doesn't feel as restful as it might. I had it all to myself during one early morning and one afternoon – I jogged up and the down the pool and did a few gentle lengths, enjoyed the very easy to control hydro pool and spent oodles of time in the refreshingly very hot sauna.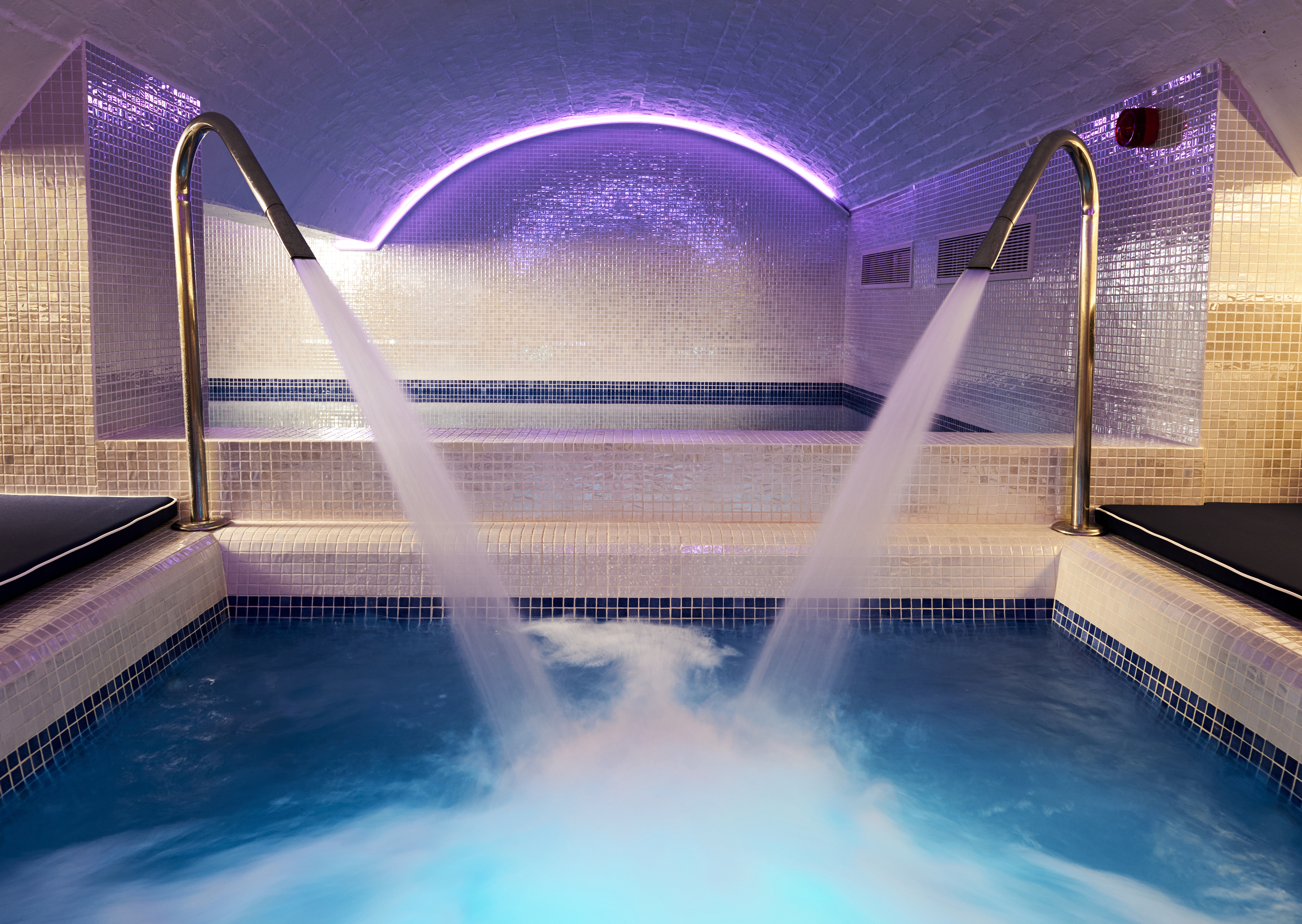 Treatment rooms are calming, and I had a fabulous holistic massage in one of them with capable therapist Daisy. At my request she preceded the treatment with a body brush, and included a face massage with ESPA's fab regenerative face oil too.
The spa also has a gym to use, a bright reception and seating area, and a separate little relaxation room. Showers have ESPA products in them – though the decanters of these on my visit were a little broken.
There's a plentiful supply of drinking water from a glass container in the spa, but only plastic cups offered to drink from – I continue to be dismayed by spas who offer plastic cups to their guests and members, and look forward to this changing in the very near future.
Elaborate eats
The hotel has 42 colourful bedrooms. My husband, daughter and I were in room 115, which had a sassy teal velvet sofa, mustard velvet curtains and vibrant artwork on the walls, a decently sized ensuite and free gin or sherry for the adults.
We especially loved the spacious and rather sassy Jetty restaurant on our visit, which is lined with huge windows, sports gorgeous leather seating and as a city hub had more choices than our local Salcombe Harbour Hotel.
We enjoyed dishes such as Chicken and prawn sizhuan stir fry, Coconut and veg curry and a beautifully grilled sea bream, and were well looked after by charming Czech waiter Yan. Wines and deserts are suitably indulgent – this is a good place for a fun mini break.
Sublime spaces
Our favourite haunt of the hotel was the glamorous Gold Bar, which has a high and ornately decorated mint green ceiling, enriching decor, music and daily-changing cocktails.
My daughter was also taken by the grand and opulent space of the former banking hall, which she would dance around each evening after supper (it's usually used for parties and events).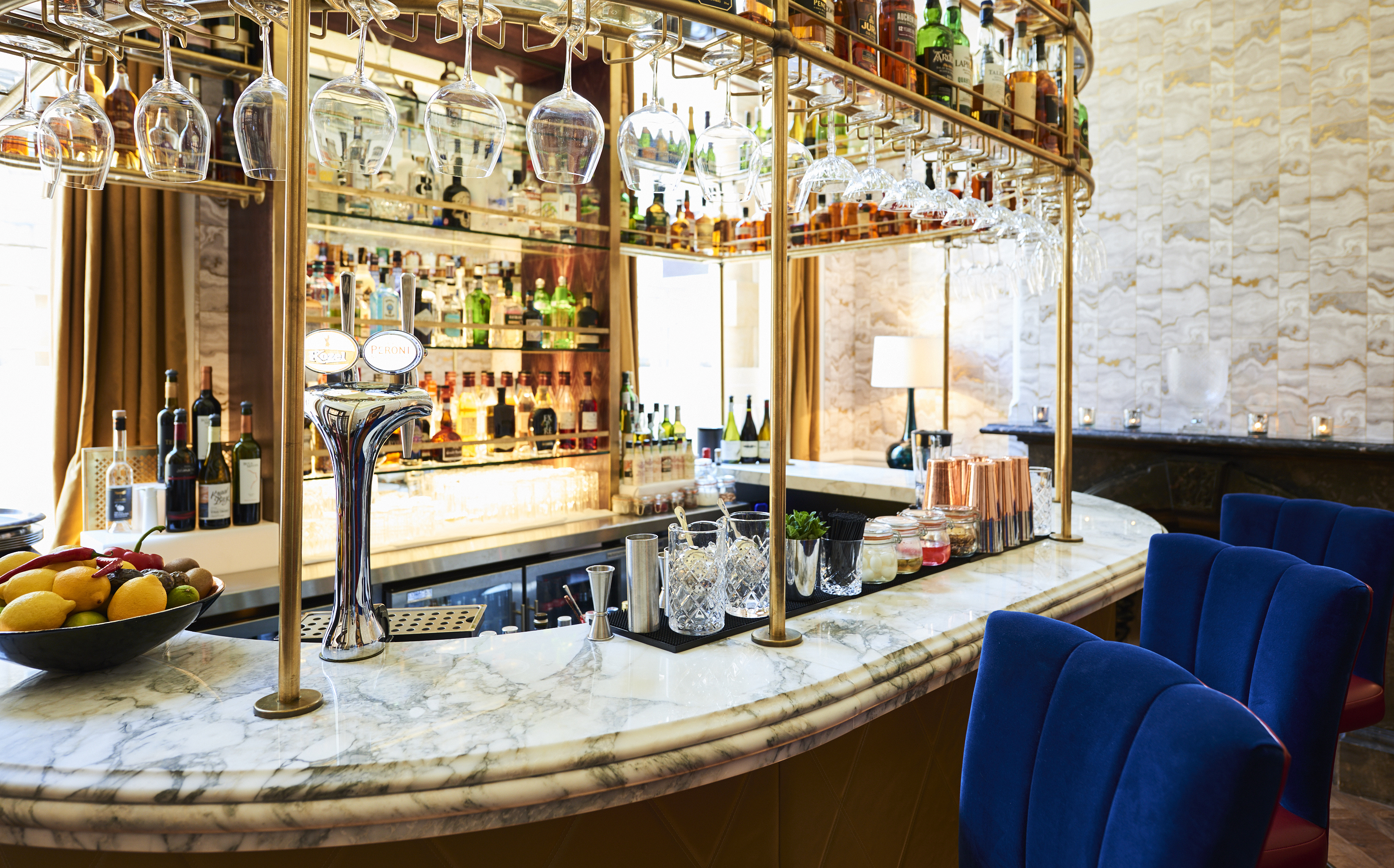 You can also enjoy the experience from £145 B&B. Find out more at bristol-harbour-hotel.co.uk.
For more wellness travel ideas check out Caroline's brilliant site Queen of Retreats at queenofretreats.com.
Caroline Sylger Jones is an author and freelance journalist who travels the 
world checking out spas, retreats and healthy holidays for international newspapers, glossy magazines and websites. She is the founder and director of wellness travel site Queen of Retreats.
Follow on Twitter: @QueenOfRetreats
Follow on Facebook: @QueenOfRetreats
Follow on Instagram: @QueenOfRetreats
For more wellness travel ideas check out Caroline's brilliant site Queen of Retreats at www.queenofretreats.com.
More Healthista Content:
Spa Review: The Oitavos Hotel, Cascais, Portugal
Spa review: Ammos Hotel, Crete, Greece
Celebrity trainer: Demi Lovato's Brazilian Jiu-Jitsu trainer says the sport is life changing
20 eco-friendly fitness gear MUST HAVES
Like this article? Sign up to our newsletter to get more articles like this delivered straight to your inbox.