Ever thought of taking a retreat in Greece? Queen of Retreats founder Caroline Sylger-Jones reviews the Ammos Hotel in Crete, a beautiful hotel spa right off the Cretan sea.
Crete has quite a lot of lovely looking spa hotels, but finding myself unable to make a decision as to which one to visit, I decided to go with a personal recommendation and book the smaller, privately owned and run Ammos Hotel instead. It's a stylish haven with 33 colourful rooms and suites overlooking the Cretan sea just a 30 minute drive from Chania airport, and 5 kilometres from the town's gorgeous Venetian harbour.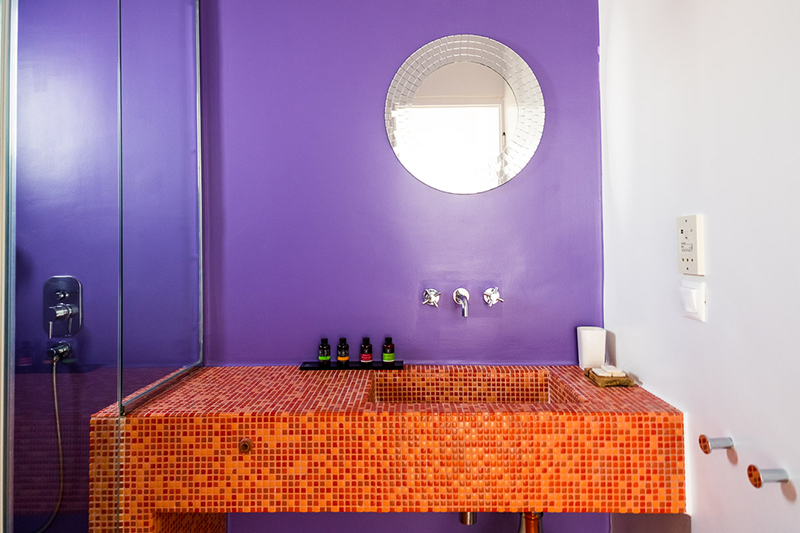 It's intimate, stylish and supremely friendly here, thanks to the owner Nikos, whose parents built the hotel and is laid back yet super capable. Children are welcome and well catered for, but you'll feel fine and unflustered if you come with a friend or partner, too.
I went with my friend Vanessa and found a delightful space to relax in – a bright white and clean lined building with interesting colourful design details at every turn, from the electric mix of mismatched chairs in the dining room to the vibrant international artwork on the walls.
You could hear the waves lap on the beach as Eleni took you through a deeply stretching and therapeutic hatha yoga practice
Rise and Shine
On waking each morning we put on our swimsuits and headed to the beach in front of us for an early morning sea dip, then followed this after a pool side shower with a dip in the pool. Cleverly, pool hours don't officially start till mid morning to preserve the morning peace for everyone, but no-one minded us doing our lengths early in the morning. We spent the rest of our days lounging by the pool, sunbathing on the beach, running or walking the length of the bay picking up shells or paddling.
Vanessa had morning yoga by the pool with Eleni Blazaki, a local yoga teacher and therapist, while I did my own practice in my room. Vanessa is a near beginner, and Eleni tailored her teaching expertly to her needs. Slight but strong, with a gorgeous array of yoga clothing, she was an empathetic and thorough teacher and after her first session Vanessa booked daily sessions with her she liked it so much. She would get up each morning, eager to begin, and meet Eleni by the pool. Though the hotel was near full, it was always quiet by the pool in the early mornings. You could hear the waves lap on the beach as Eleni took you through a deeply stretching and therapeutic hatha yoga practice.
There's no wet spa, but there's a lovely spacious treatment room tiled in earth tones where you can have excellent and deep holistic massages with expert visiting local therapist Danae Gerasopoulou, daily if you so choose, though these need to be booked in advance as she's good and popular. Choose therapeutic full body massage, deep tissue massage or shiatsu. I had a super holistic massage, for which Danae used an organic Greek brand of massage oil called Apivita, infused with lavender. She combined good strong strokes with a little bit of breathing and stretching to deal with my blocked nose and aching muscles considerably well.
We loved the colourful African print stool and our serene balcony looking over the sea
Other Activities
We also enjoyed some brilliant boutique shopping in Chania, an hour's walk, short taxi or bus ride away. It's worth a visit just to watch the light change over the beautiful Venetian harbour. You can also set up a trip to walk the local gorge, use the hotel's small gym or book local trainers for TRX, Pilates and Power Yoga.
Our bedrooms were lovely with refreshingly no TV and a calm, uncluttered vibe. Our mosaic-tiled bathroom had a walk-in shower and organic toiletries. We loved the colourful African print stool and our serene balcony looking over the sea.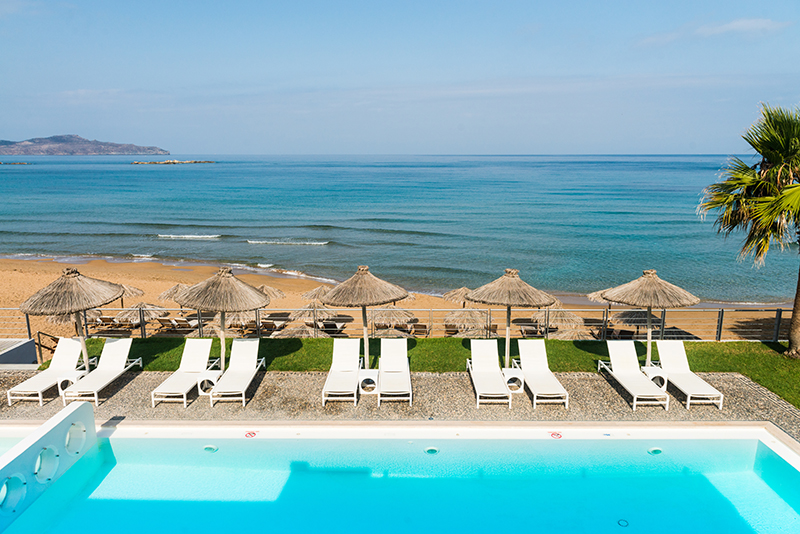 All our meals were astoundingly good, super fresh and served with personality by waiters who've been working here for years – ours, Yannis, served us throughout our stay and was a refreshingly happy presence. I still remember the ripe and tasty locally grown tomatoes, sweet and exquisite grapes, baked mini cheese, spinach pies and excellent coffee. Dinner one night was preceded by a very decent Greek cava with the freshest calamari and tasty black olives, then we had a main of Sea bass baked in paper with potatoes and courgettes followed by a Pomegranate cheesecake. I'd happily go back just to have another supper there one night.
Room rate was 125 euros a night at low season. Yoga costs 40 euros for 60 minutes, and massages from 50 euros for 60 minutes, ammoshotel.com.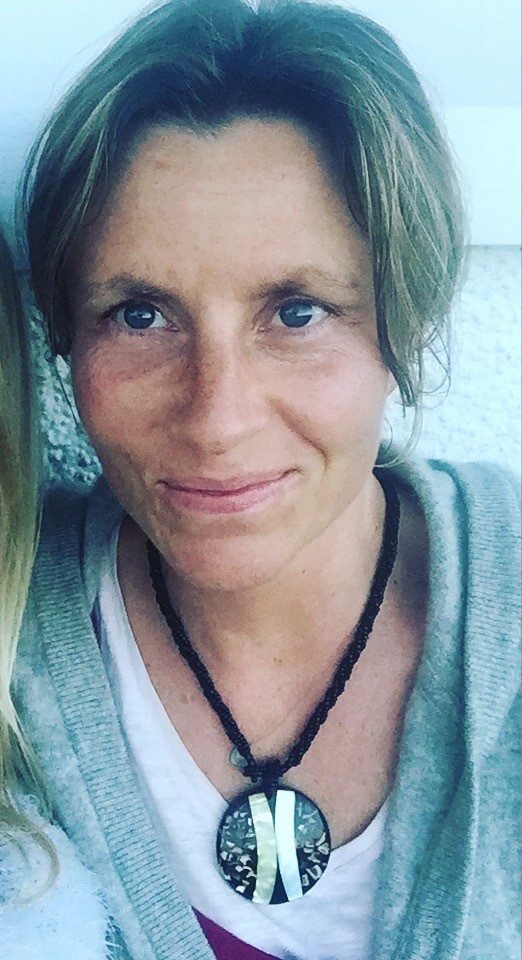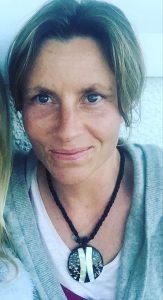 Caroline Sylger Jones is an author and freelance journalist who travels the world checking out spas, retreats and healthy holidays for international newspapers, glossy magazines and websites. She is the founder and director of wellness travel site Queen of Retreats.
Follow on Twitter: @QueenOfRetreats
Follow on Facebook: @QueenOfRetreats
Follow on Instagram: @QueenOfRetreats
For more wellness travel ideas check out Caroline's brilliant site Queen of Retreats at www.queenofretreats.com.
Like this article? Sign up to our newsletter to get more articles like this delivered straight to your inbox.