I have my mojo back. I'm not sure why, it could be down to the fact that I found a badge
which says 'What would Beyonce do?' and she'd probably be Barrylicious.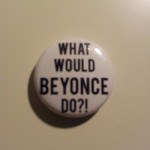 I've done four classes this week after which Anya suggested I should mix things up a bit trying some different times and instructors. It's definitely helped, to the point where I was doing a class with Anya on Wednesday and not only did I not scowl and grouch through the entire thing but when it came to the warm down I did find myself thinking 'hasn't Anya got a lovely voice… she should do voice work… actually voice work is wasted on someone that good looking..' which is a big improvement on the usual 'I didn't die, oh thank god it's over, don't cry Charm, don't embarrass yourself any more'.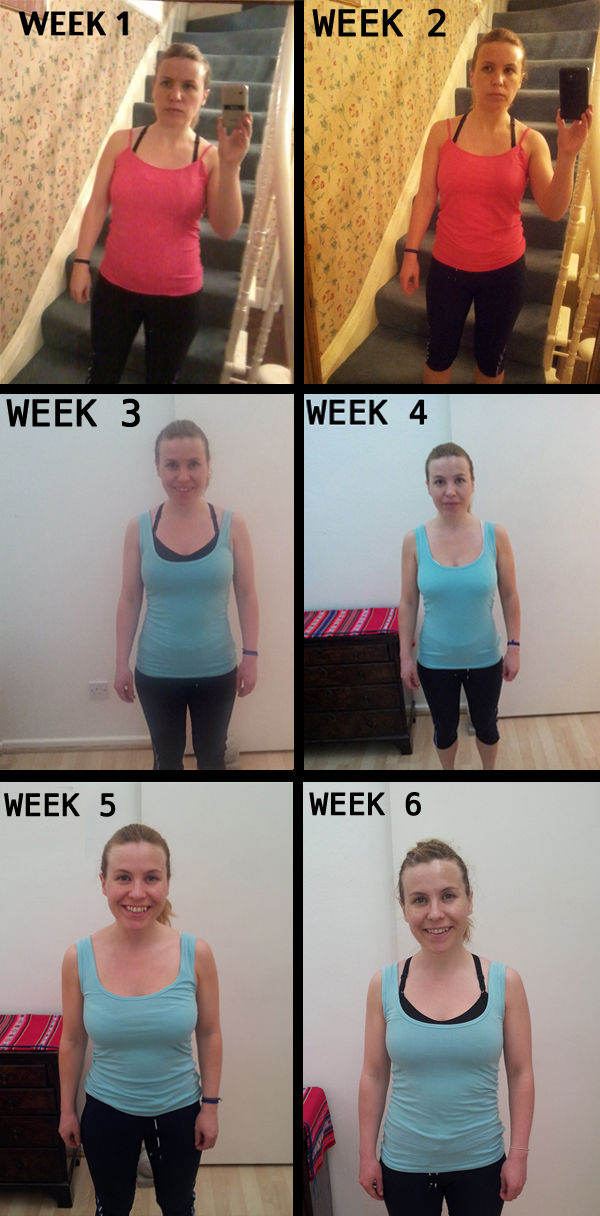 So what did doing different classes teach me? Firstly there is no such thing as an ugly Barry's Bootcamp instructor. They are all gorgeous. I thought trying something different might possibly equate to something, well, easier.  It doesn't, it helps to have to adapt to a different style of teaching and different exercises, but none of it is any less demanding, annoyingly.
The bootcamp instructors for all their cheekbones are task masters, all of them, but in slightly different ways.
Anya (@AnyaLahiri)
is the friendliest person on the planet outside class and as I've pointed out frequently she is gorgeous, arrestingly so. In class she is gorgeous but stern, like an odd mix of bond girl and school mistress. You do not mess with Anya, for no better reason than you just don't ever want to mess with her because that would be foolish. Anya's attitude is very much that everybody can do the exercises, they're meant to be hard, if you're not doing them you won't get the work out you paid for.
Olly (@OllyTruelove) 
is an absolute charmer. His approach requires a bit of an ability to remember personal best distances/speeds/times. It's really effective, clearly, and there are people in the class who love the encouragement to set yourself personal goals.  I can count the number of f*cks I give about the press-ups I can do in a minute on precisely NO FINGERS.  My ever loving and supportive boyfriend pointed out that my truculent attitude has nothing to do with Olly, it is quite clearly down to the fact I'm rubbish at press ups. And I could only do five. And I had little rests in between.
Jay (@jrevell1) has a megawatt smile. He had a brilliant approach for a smaller class on Sunday, we were a unit, our progress was not just personal, but also important for the group.  He's got a bit of a drill sergeant thing happening. I'm pretty sure he said 'hut' to us. He's boundlessly enthusiastic and punctuates the drilling with little dances, I'd rather be doing the dancing than doing burpees but sadly bootcamp doesn't work like that.
Despite their differences the ethos remains the same, you need to burn fat, you need to build strength and that means pushing yourself a little further every time.
From a nutrition point of view things were also pretty good.  We had our final Nourish meeting, which was genuinely sad to say goodbye to the nice people in the group. I was VERY late because of a wedding rehearsal. But I was in time to get weighed and have a delicious coconut chocolate ball.
I'll admit I'm worried about being let loose on the world without my weekly Nourish meeting but Alli is adamant that I will not do the next weeks alone and I need to check in with her. Even so, I will need to be careful. I should buy some scales and resist any urges to dive face first into a fondue.  I have also got her book, which is brilliant, I can testify to the excellence of many of the recipes
particularly the irresistible granola bars
.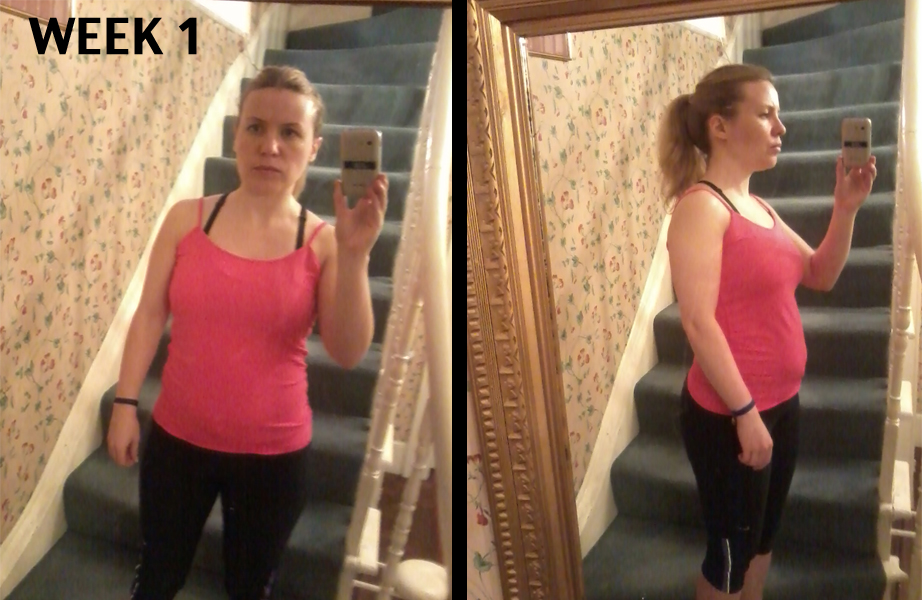 WEEK ONE
Weight 8.28 stones
Height 4 foot 11 inches
Bust 36 inches
Waist 30.5 inches
Hips 37 inches
Top of thigh 22 inches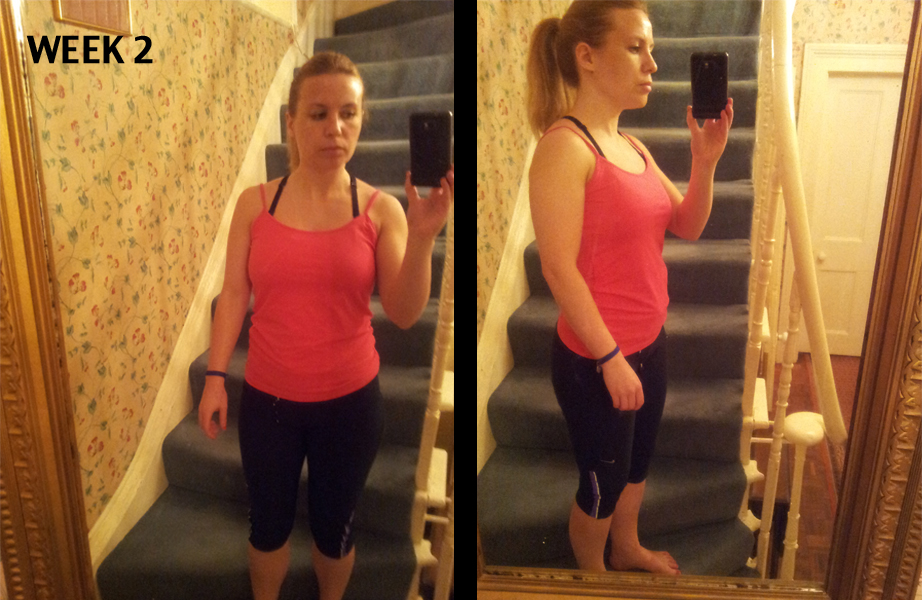 WEEK TWO
Height 4 foot 11 inches
Bust 35 inches
Waist 30 inches
Hips 37 inches
Top of thigh 22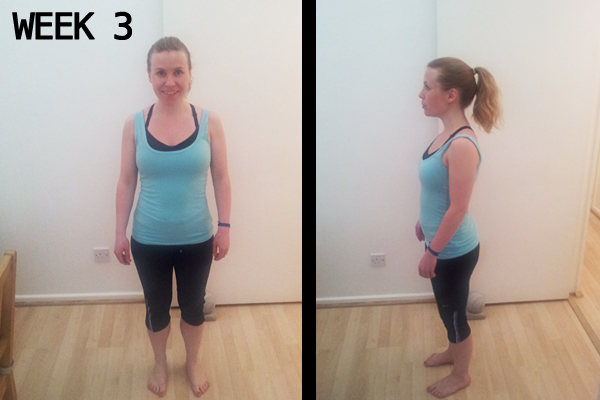 WEEK THREE
Bust 36 inches (I have no idea why it's gone up, boobs are funny things)
Waist 27.5 inches
Hips 36 inches
Legs 21 inches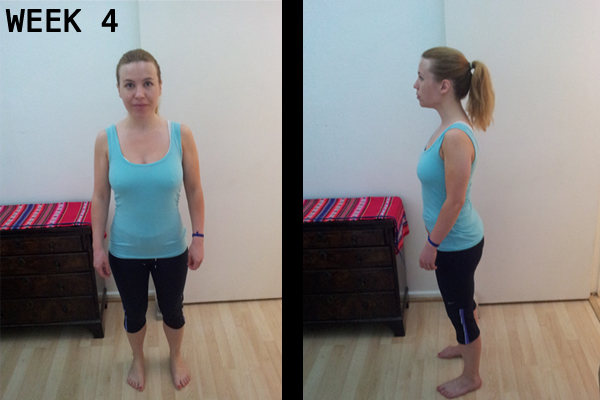 WEEK FOUR  
Bust 35 inches
Waist 27.5 inches
Hips 35.5 inches
Legs 21 inches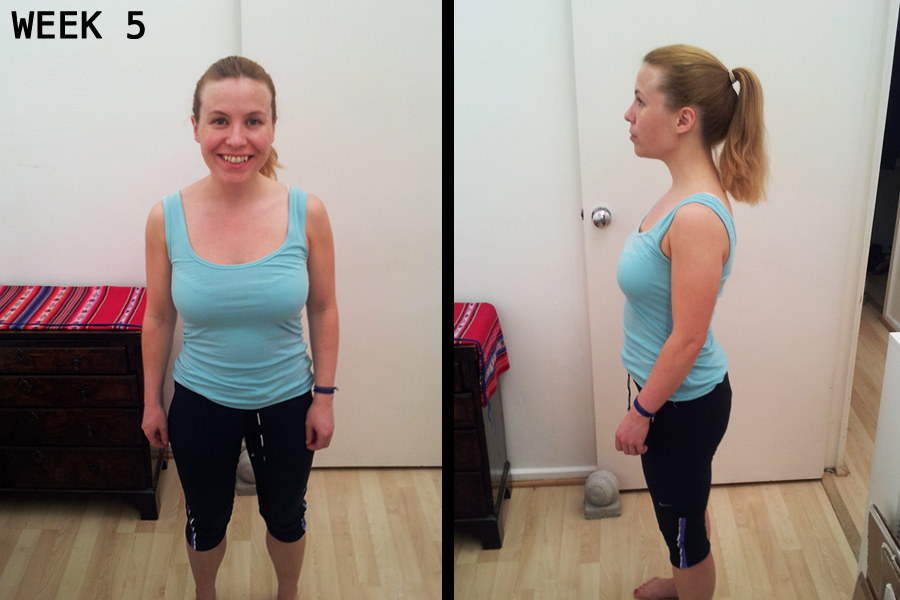 WEEK FIVE
Bust 34.5 inches
Waist 26.5 inches
Hips 35.5 inches
Legs 21 inches
WEEK SIX
Weight 7 stone 6 pounds
Bust 34.5 inches
Waist 26.5 inches
Hips 35.5 inches
Legs 21 inches
The good news is I lost another pound, despite the fact I went out twice and ate my own bodyweight in fried soft shell crab. I'm now 7 stone 6 pounds. Also great is that with all the exercise and tweaks in my diet I now have a metabolic age of 12 which is pretty formidable as the French would say.
On holiday next week I  just need to make sure I follow the Nourish diet principles – keeping protein rich diet, limiting the starch intake to a fist size portion a day, making sure half my plate is made up of vegetables and avoiding stimulants like sugar, caffeine and alcohol. Actually, Alli says I can have wine in France, I just can't go overboard, nurse two glasses. My next blog will (rural gallic internet permitting) come from somewhere in Provence probablement, oh la la!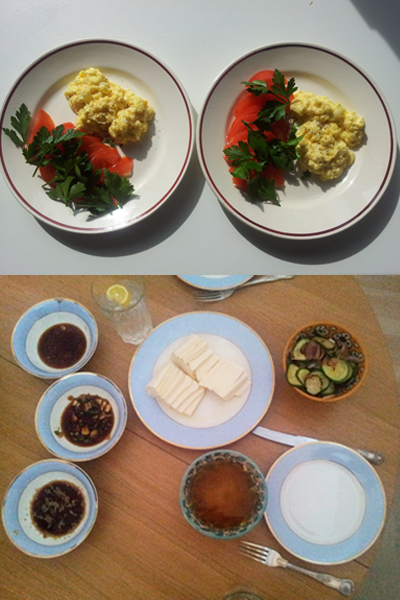 This week's menu:
Breakfast – scrambled eggs
Lunch – bean and tomato soup
Supper – tofu with vegetables (made by my boyfriend)
This week's workout: 
Wednesday – Chest back and abs with Olly
Thursday – Core and abs with Anya
Friday – Full body with Olly
Sunday – Full body with Jay
CHARM'S COACHES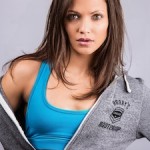 Fitness – Anya Lahiri 
Charm attends three weekly classes at 
Barry's Bootcamp
, the new super-gym that has a huge celeb following in the US whose fans include Jessica Biel, Sandra Bullock and Katie Holmes.  It's just opened a branch in London's Euston where Charm will be guided through her paces by chief Barry's instructor Anya Lahiri (left).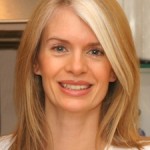 Diet  – Alli Godbold
Charm's having a total nutritional overhaul (no less) at the hands of Alli, a nutritional therapist who has worked alongside chefs Charles Amos and Alan Wichart at Divertimenti Cookery Schools in Knightsbridge and Marylebone, author of Feed Your Health (£13.99
feedyourhealth.co.uk
)
Like this article? Sign up to our newsletter to get more articles like this delivered straight to your inbox.