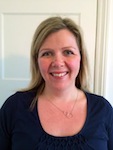 It's week 11 of Caroline's REBOOT body makeover and the end is in sight. She's been feeling a little under the weather this week and her exercise routine has suffered as a result, but she's been eating well and is looking absolutely amazing.
'In the middle of last week I got a nasty cold which I still haven't managed to shake. It is the first time since starting the Reboot I haven't been able to exercise for a few days and I really don't like it! I had only lost 0.2 kilos this week and I think that is mainly down to not having done as much exercise as the other weeks. I also felt like eating comfort type food on the weekend when I was feeling tired and run down. I had a bit of bread with my children on the Saturday and chocolate and a coffee with friends on the Sunday. I know a lot of people don't feel like eating when they are felling unwell but unfortunately that is not me…
'Someone told me recently that studies have found that people who are trying to lose weight lose most of it in the weekdays and not so much on the weekends. I definitely find it harder to stick to the regime on the weekends. I think mainly because there are looser routines but also because I want to mark the weekend as a special occasion and treat myself a little.
'I have tried a few new recipes from Alli's cookbook this week. The favourite was prawn springrolls. The whole family loved them and to make them more filling for the children I added rice in their rolls. We also had a roast leg of lamb for Mother's Day, and I had it with just the veggies to keep it healthy but allowed myself a couple of glasses of Shiraz to go with it. It was Mothers Day after all!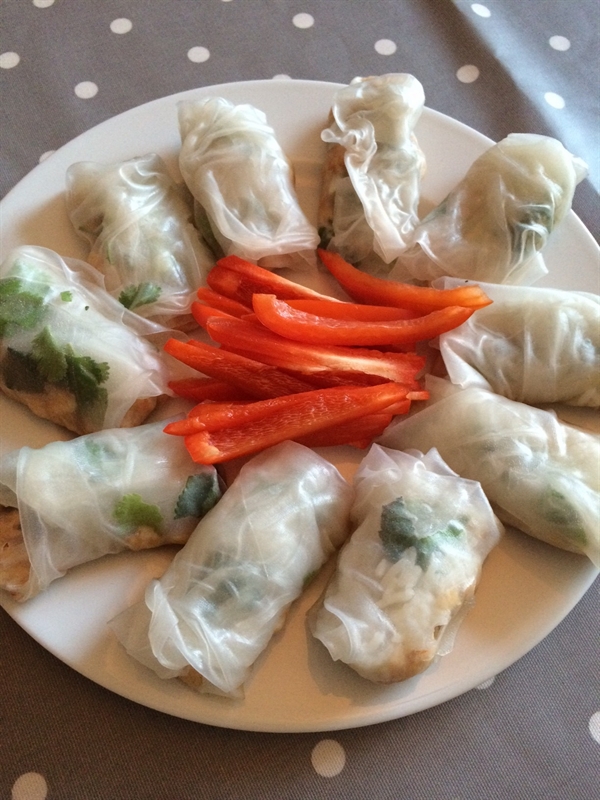 'Alli wanted me to test my thyroid levels and also do an adrenal stress test to rule out any hormone imbalances that could be contributing to my weight. I have sent off the tests this week and will get the results back in a few days time, so hopefully for next week I will know. I did the Adrenal stress test through a lab that Alli recommended, Genova Diagnostics and the thyroid test at my GP's. Will report back on the results!
ON THE MENU THIS WEEK:
Breakfast: 2 boiled eggs on flax seed crackers
Lunch: Parma ham salad
Snacks: Raspberry smoothie
Dinner: Prawn springrolls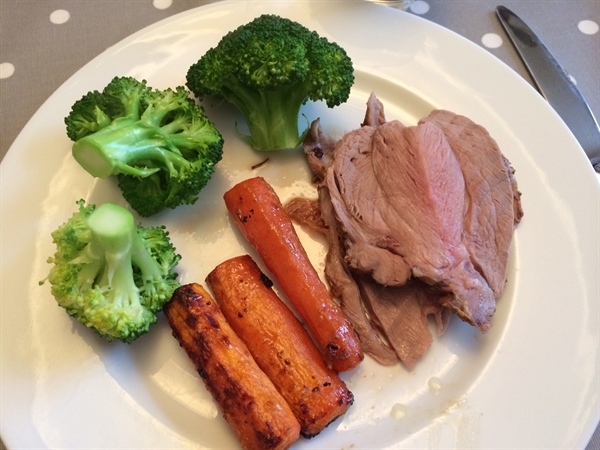 THIS WEEK'S EXERCISE:
Monday: Session with John, 60 min
Tuesday: Run, 45min
Wednesday: Session with John, 60 min
Thursday: Reformer pilates 60 min
Friday: –
Saturday: –
Sunday: –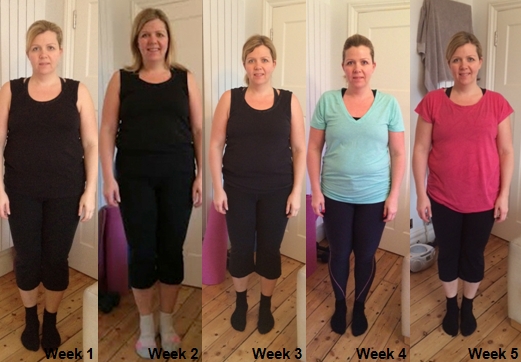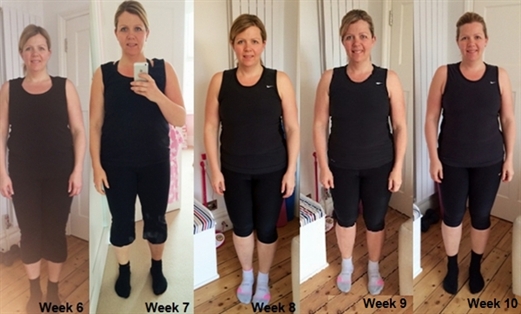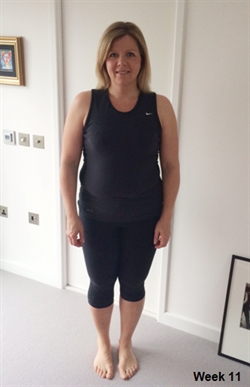 THE EXPERT'S LEADING CAROLINE'S BODY MAKEOVER: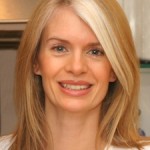 Diet A total nutritional overhaul (no less) at the hands of Alli Godbold, nutritional therapist who runs a clinic in Chiswick West London for one to one consultations as well as the NOURISH healthy eating courses.  Alli also holds frequent cookery workshops and is the author of Feed Your Health (Amazon £13.99 )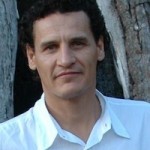 Fitness John Orum is a sports scientist with 20 years experience training ordinary people and celebrities and was head trainer at In:Spa retreats for four years. John's focus is on the whole person and he incorporates fitness, psychological motivation and other body work technique to bring out their best and make the changes last. Contact John at johnorum93@gmail.com
Check out other weeks in Caroline's REBOOT body makeover diaries:
Like this article? Sign up to our newsletter to get more articles like this delivered straight to your inbox.