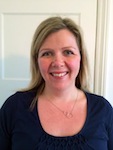 Our Reboot body makeover blogger Caroline is past the two-month mark, and looking fabulous. Plus, she's taken on two major goals to keep her motivated: a 10k in june and a half-marathon in October.
I have more or less stuck to Alli's recipes throughout body makeover challenge so far and by now it is starting to get a little bit samey. The food is lovely but I think I will need to become a little bit better at varying the dishes so that I don't get bored. I have had a look in Alli's cookbook (it still feel safest to stick to her recipes) and found some lovely looking dishes that I will try out next week.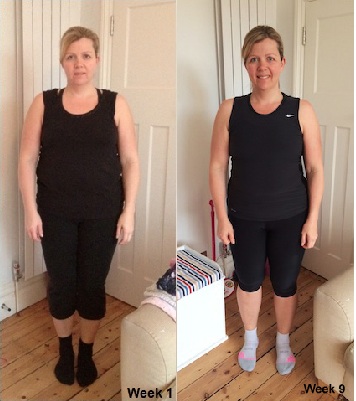 The training is going great. I have gone from slightly dreading the sessions with John the first couple of weeks, to not minding them, to now actually really looking forward to them. Could I turn into one of those annoying people that can't wait to exercise? Especially after the weekend when I don't tend to exercise so much I can't wait to get going again on Monday morning. It actually makes me slightly panicky to think I have only got a few more weeks of training with John!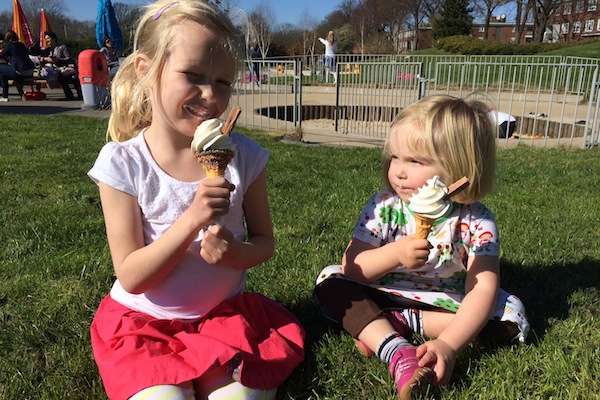 Every time I start thinking I am getting the hang of the exercises we do, John changes something around. One day this week he brought boxing gloves to the park, and also got me to do some new exercises with the dreaded TRX bands (planks with my feet in the straps, for example, which is something I didn't actually think I would be able to do at all).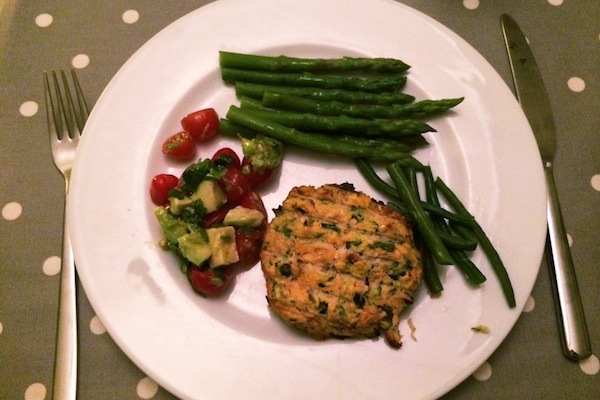 This week I have signed up for a 10k run in June and a half marathon in October together with a friend. It feels good to have a goal to train for once the Reboot is over and life returns to normal…
Typical day this week – food: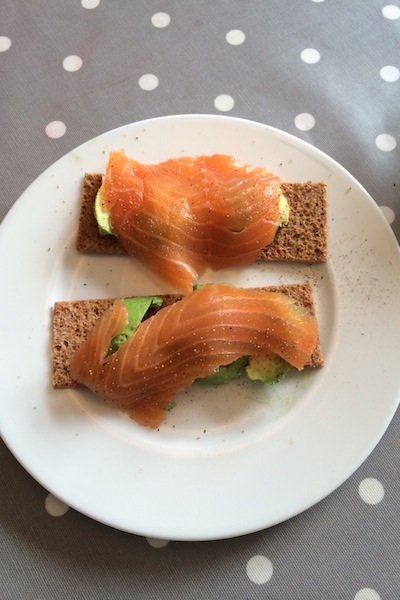 Breakfast: Smoked salmon and avocado on finn crisp crackers
Lunch: Tuna salad
Snacks: hummus on oat cakes, apple, brazil nuts
Dinner: Stir fried prawns with spinach and broccoli
Exercise this week:
Monday: Session with John, 60 min + Swimming 30 min
Tuesday: Run, 45min
Wednesday: Run, 45min
Thursday: Pilates 60 min
Friday: Session with John, 60 min + Power walk 45min
Saturday: –
Sunday: –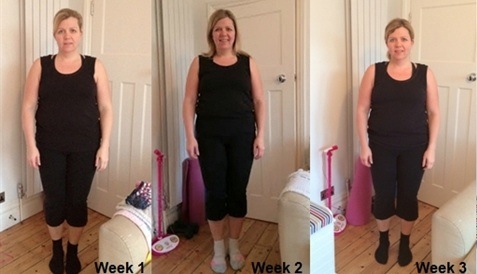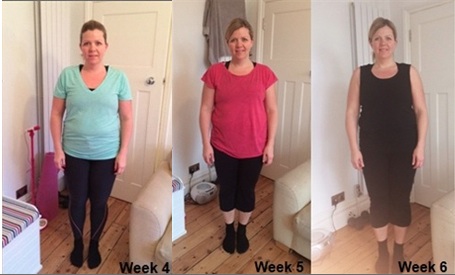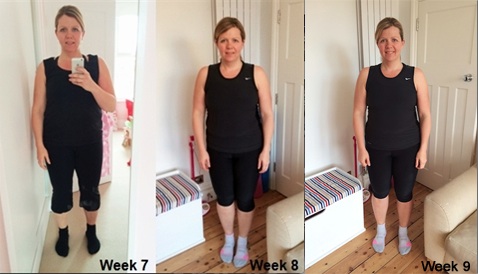 Alli Says: 'Caroline's become a pro at staying on track at restaurants'
'Caroline has done well this week and has lost over a kilogramme – I am so proud of her as it is not easy being 'good' week after week, hopefully she will be able to keep the diet up over the coming weeks so that all these 'good' eating habits become fully entrenched.  Caroline is now comfortable eating out, restaurants have stopped being a problem as she knows what to choose and her appetite is satisfied with good quality protein and veggies/salad – bread, pasta, rice and potatoes are a thing of the past!'
THE EXPERTS LEADING CAROLINE'S BODY MAKEOVER: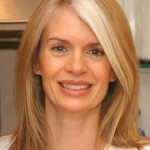 Diet A total nutritional overhaul (no less) at the hands of Alli Godbold, nutritional therapist who runs a clinic in Chiswick West London for one to one consultations as well as the NOURISH healthy eating courses.  Alli also holds frequent cookery workshops and is the author of Feed Your Health (Amazon £13.99 )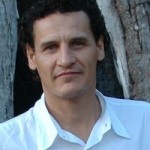 Fitness John Orum is a sports scientist with 20 years experience training ordinary people and celebrities and was head trainer at In:Spa retreats for four years. John's focus is on the whole person and he incorporates fitness, psychological motivation and other body work technique to bring out their best and make the changes last. Contact John at johnorum93@gmail.com
Check out other weeks in Caroline's  REBOOT body makeover diaries:
Like this article? Sign up to our newsletter to get more articles like this delivered straight to your inbox.