This week's Playlists of the Fit and Famous features Victoria Pendleton, the former track cyclist and winner of nine world titles who reveals why she's a fan of rap and rock in the gym
'A typical day for me used to be in the gym, doing resistance weights, for two and a half hours in the morning, then on the track for three hours in the afternoon. I'd do that six days a week. Now I've retired, if I could do stuff five days a week I'd be pretty happy. Realistically it's not that easy though. I'd like to get more into kettlebell training and I also tried hot yoga for the first time last week and loved it. It was an hour long but felt like two minutes.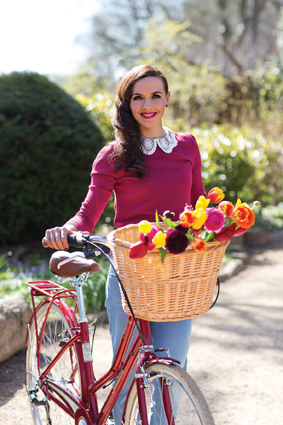 'I love lifting weights. Power cleans, squats, dead lifts – it's the most rewarding part of training because it's so black and white: you either lift it or you don't. It's easy to plot your progress. In the run up to the Olympics, we'd have the whole sprint squad in the gym together and we'd take it in turns to pick music. We listened to a lot of rap. One of my favourite tunes is The Prodigy, Breathe – or anything off Fat of the Land – I love that album. I love the Foo Fighters and Kanye West too.
'I go running in the mornings, off road on the bridleways and footpaths near my house. It's nice to go at 7:30am when it's light enough. I take my dogs, Stella and Mr Jonty. They're Dobermans so they love to run. I'll do 5km but I don't listen to music – I like to enjoy being outside. It's peaceful and quiet. It's getting boring though – I need to mix it up.
'In Beijing (where Victoria won a Gold medal in 2008), my playlist consisted of a lot of Jay Z and Linkin Park, Collision Course. It's only five or six songs on an EP but they're awesome. Especially 99 Problems and Points of Authority. I really love that album: it's kind of rocky with a punchy side to it. I like high-energy music.
'At the London World Cup, my partner Jess Varnish and I broke the team sprint world record. It was a great performance and one of the first times we'd had success as a team sprint, so it was something to share between us. DJ Fresh, Gold Dust was playing in the Velodrome and it really reminds me of that moment. We had it on in our room when we were getting ready to go out to the track – and it was on the radio a lot at the time.
'I really want to get back into Pilates – I want to get a reformer because I've finally got room in my new house. I used it in my last couple of years training to manage a back pain problem. I was skeptical at first. I'd had so much physio, I was like, 'yeah right'! But I was pain free within six months. I'm a convert! I'm loving chilled out music at the moment – Katy B, 5AM is something I'd listen to for this kind of thing.'
Victoria's Playlist:
The Prodigy, Breathe
Jay Z, 99 Problems
Linkin Park, Points of Authority
DJ Fresh, Gold Dust
Katy B, 5AM
Pendleton bikes and accessories exclusively available from Halfords.com
Interview by Eva Caiden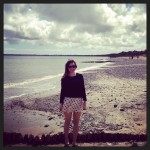 Like this article? Sign up to our newsletter to get more articles like this delivered straight to your inbox.