Despite breaking her spine at 26, snowboarder Anna Turney is currently competing in the Sochi Winter Paralympics. She talks to Adele Norris about her inspirational journey
Anna Turney was competing in Japan, soaring across fresh piste, aiming for a spot on the British Snowboarding Team. One overshot jump later and she landed on the flat in an uncomfortable position
She had broken her spine.
'I woke feeling my leg was heavy. They took me to the hospital and the next time I came round I was told I had a spinal cord injury,'
'I felt devastated,' Anna finds her words: 'It was kind of like the end of the world. I knew I would never snowboard, or dance, or even walk, again.'
'I'd always been really active and it suddenly seemed impossible to get out and have fun.'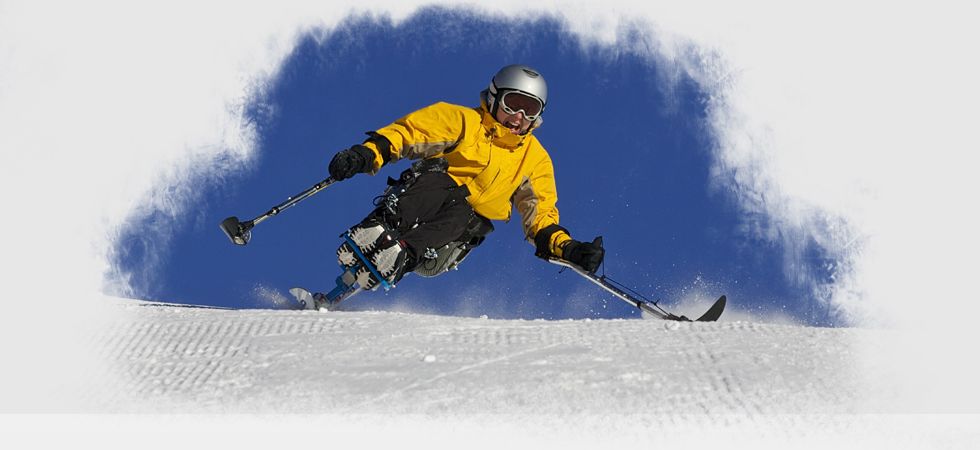 Turn the clock back ten years and Anna was 16 and living near Milton Keynes' real snow slope, Xscape.
As a child she enjoyed horse riding, competing in the Pony Club.
'I did ballet as a kid and then salsa and swing dancing when I was older.'
Anna took advantage of growing up on the doorstep of one of the UK's best indoor snow slopes and started snowboarding lessons.
After graduating she wanted to taste the real deal and escaped to the French Alps before ending up in Japan where she worked and eventually thought she would try her chances competing for a place in the British Snowboarding team.
Lying in a hospital bed reflecting on these achievements and all the goals she had still been aiming for Anna couldn't have needed her own motto more: 'Think positive and great things happen.'
Luckily someone else was there to point out what greater things she could still achieve…
'I spoke to a Canadian guy who told me about mono-skiing. I decided I wanted to have a go.'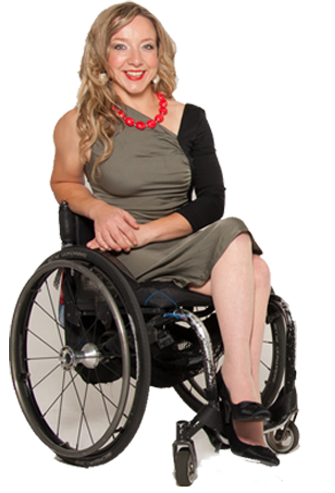 Mono Skiing is a sport which uses a device called a 'mono-ski, also known as a sit-ski. Invented in the 1950s it's made of a molded seat mounted on a metal frame. A monoski for disabled skiing uses a type of chair with a ski mounted onto it which can be controlled with the upper body alone.
And what an achievement it has been, as she is currently competing in the Sochi Winter Paralympics.
Enthusiastic to get started Anna asked her doctor what she should do first.
'He told me to wait a year, so I did.'
First she had to learn how to cope with simple everyday tasks'
'Then I started fundraising and went on a ski trip with Back Up Trust.'
The charity teaches anyone regardless of age, level of injury, or background, how to cope with a spinal injury, and support family members of those affected.
Besides falling for mono skiing it was here that she met and fell for her husband, Peter Walford, a physiotherapist.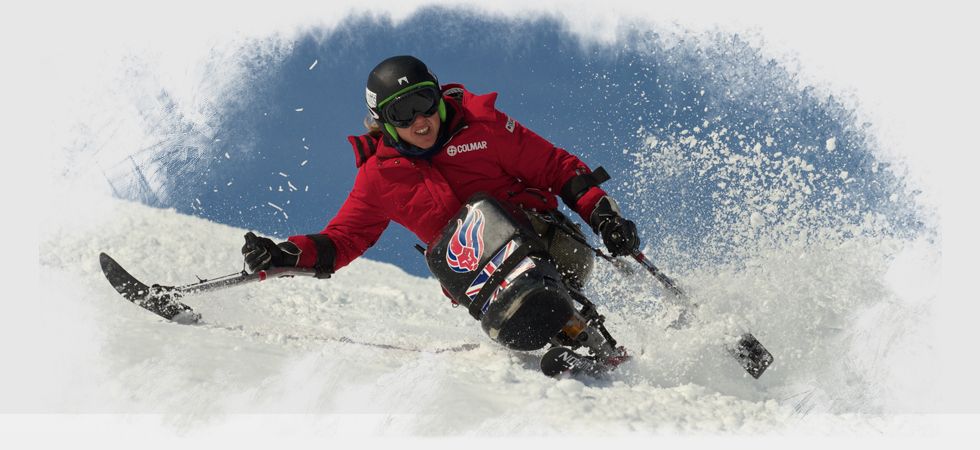 Training for up to eight hours a day, six days a week Anna turned her life around and made the Team GB squad in just three years.
Paralympic skiers compete in the same disciplines as Olympic ski racers, on the same runs, and the same courses.
'It's not something you can pick up quickly, I soon learned it is a skill based sport,' she deservingly prides herself.
And if that wasn't inspiring enough Anna went on to take 6th place in the Slalom event at the Vancouver 2010 Paralympic Games.
But what does it take to compete at this standard?
'I get up early, about 6am, and start with stretching and rolling on a foam roller.'
'The next important focus is on injury prevention exercises, then I have breakfast.'
Anna is dairy intolerant and follows a low fat diet.
On the menu for breakfast is porridge and fruit.
By 8'oclock she is on her way up the hill and onto the snow.
'I train between 3-6 hours on the snow, have some lunch and then do some recovery exercises, so I might go on the bike or for a swim. Before finally, stretching again.'
'We tune our own skis – so eventually, after that, I eat dinner and talk to the husband. He's an amazing support.'
Lunch and dinner consists of fruit and veg and plenty of antioxidants.
'I eat a lot of lean meat, it's surprisingly high in energy, and plenty of carbs.'
She doesn't take supplements and explains the sport is very strict: 'We have to be so careful about drug testing and there's always a risk if you're supplementing.'
'My guilty pleasure is dark chocolate… I can't eat much of it though.'
Anna also trains with the University of Birmingham as part of the Talented Athlete Scholarship Scheme.
'They focus on injury prevention and shoulder stability. Thanks to them, and luck, I've managed to avoid injury.'
At 5ft 2in Anna described herself as 'quite small.'
'I am quite muscular and strong though, I've never been skinny but now I notice that I'm much more muscular. I'm slim but my upper body is much bigger now.
Anna uses her core for power in the sport, the triceps, pectorals, tricepts and obliques to give her power and her core hip movement direction.
'Out of season I'm in the gym a lot more to focus on core training and my balance. I get to bed earlier too!'
Besides the training Anna said she likes to meditate most days:
'I do it because it's stress relieving and it helps puts things into perspective.'
'I'd really recommend http://www.getsomeheadspace.com.'
'I swim a lot too, I'm not great at it but I enjoy it.'
Hand cycling and wheelchair basketball are also hobbies of this sportswoman.
'Double Paralympic medallist Rachel Morris (hand cycling) is a woman who inspires me, because she's incredibly dedicated and she's amazing at what she does.'
She plays basketball for the Warwickshire Bears team and trains with Great Britain's Paralympian team.
'I want to do more wheelchair basketball after Sochi, and by the way anyone can it! It really tones your arms, just join a local club.'
As a youth worker for Olympic medallist Dame Kelly Holmes' charity the Legacy Trust, Anna is also a motivational speaker and visits schools and events around the country.
If she wasn't busy enough so has self-funded her passion to stay on the snow, from Bridgestone Tyres to the Snow Centre at Hemel Hempstead.
Anna is a favourite for Sochi having won silver and bronze medals since her Paralympic debut.
But who are the biggest competition?
'Probably Germany, Canada, the US and Austria.'
There seemed a few so I asked how she will fight the nerves on the big day.
'I focus on my breathing to settle down.'
'Then in the start gate I usually try and just be happy and relaxed. I'm quite chatty with the girls.'
'The German girls say 'Anna it's physiological warfare. Stop singing in the start gate.' She laughs: 'Otherwise you have a joke and don't get too stressed. I think about the course and just try not to get too psyched out.'
Anna is heading to Sochi 2014 Paralympic Winter Games because she refused to be defeated.
If that determination is anything to go by she could be bringing home a medal!
So far in the games it's been a mix of emotions for Anna.
Opening with a small fall whilst going well in the Downhill hindered her spirits.
But she bounced back to beat her best Paralympic result in the Super G when she finished 4th – she came 6th in 2010 Vancouver.
Hoping to improve she is in middle of the Super Combined event currently – Anna has competed in the slalom run.
The conditions weren't desirable and Anna was the final racer to go and in poor visibility.
She skied the conditions well but missed a gate. Hiking back she made the gate and finished the course where she finished 5th, 20 seconds off the leader.
Anna will be competing in the second run and final aspect of the Super Combined event (Super G) on Friday.
You can follow her @SkiRaceAnna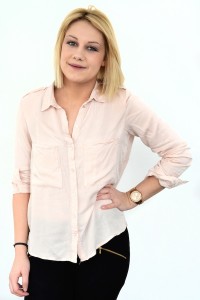 Adele Norris is Healthista.com's sports editor 
Like this article? Sign up to our newsletter to get more articles like this delivered straight to your inbox.