Wondering who's doing what in celeb fitness right now? We have the latest in exactly how our favourite A-listers are getting and maintaining those red-carpet ready bodies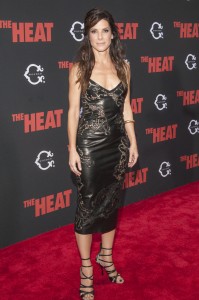 BARRY'S BOOTCAMP is a high intensity fitness class whose fans include Sandra Bullock, Jake Gyllenhaal and Christina Applegate. Barry's say you'll burn an average of 1,000 calories in this sweat-stuffed workout where you spend half the time sprinting on treadmills and the other half toning your body head to toe with weights. It's all done to loud, loud beats and in low pink lights so you look great in the mirrors (oh, and the instructors are hot – a crucial motivating detail). Find out more about Barry's Bootcamp in London.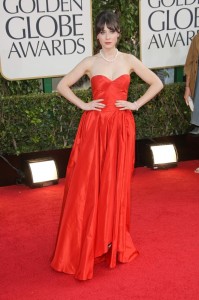 PHYSIQUE 57  uses a combination of ballet style moves, Pilates and old-fashioned boot camp exercises like planks and push ups to lengthen and sculpt your muscles.  Fans include Kelly Ripa, Demi Moore, Christy Turlington and Zooey Deschanel who raves about the workout.  Physique 57 might be based on ballet but believe us, these moves cause deep pain of the kind you know must be shrinking your love handles. Check out Physique 57 now.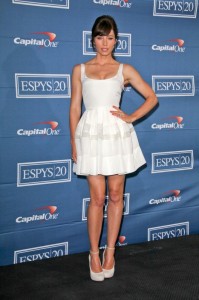 CROSSFIT is currently hot.  Having attracted celebs with bodies we love such as Jessica Biel and Cameron Diaz Crossfit uses a mix of heavy Olympic lifting using old fashioned iron bars with weights, cardio and gymnastics.  The community aspect of this program is big and converts evangelise about the effect it has on their minds as well as their sense of confidence (squatting 200 pounds will do that to you). There are more men than women in classes so it's a great way to meet guys (we didn't say that).  Try CrossFit classes here.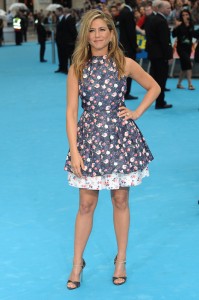 YOGALOSOPHY  From Mandy Ingber, yoga teacher to Jennifer Aniston, Courtney Cox and Kate Beckinsale comes a new book revealing the yoga and toning moves, daily cardio and emotional tune-ups Ingber uses to get the A-listers into shape both inside and out. It's a 28-day programme combining the physical with the emotional and also provides three exciting menus designed by LA superchefs that cater for carnivores, veggies and vegans. Yogalosophy 28 days to the ultimate mind and body makeover is £14.99 from Amazon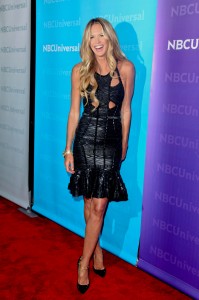 TABATA is fitness nirvana for the time-pressed and Elle Macpherson and Kyra Sedgewick are fans of this workout phenomenon developed in Japan by Professor Izumi Tabata.  Proven to increase fitness,   this 4-minute workout (yes, four little minutes) consists of 20 second intense exercise bursts followed by ten seconds of rest – done eight times. The high-intensity bit can be anything from swimming, cycling, rowing, walking or running to hard-core strength moves such as planks and push-ups. The key is to go as hard as you humanly can. Download the Tabata Timer app. Official Tabata classes are being offered at Fitness First now.