We've always loved the practical and flattering fitness gear that H&M design and the new spring collection really delivers in both the function and fashion stakes
The new sports collection by H&M tailors for most sports, whether you like running, training in the gym, outdoor sports or yoga. Together with all the fashion items H&M have also launched a range of fitness accessories – gym bags, yoga mats and sports bottles.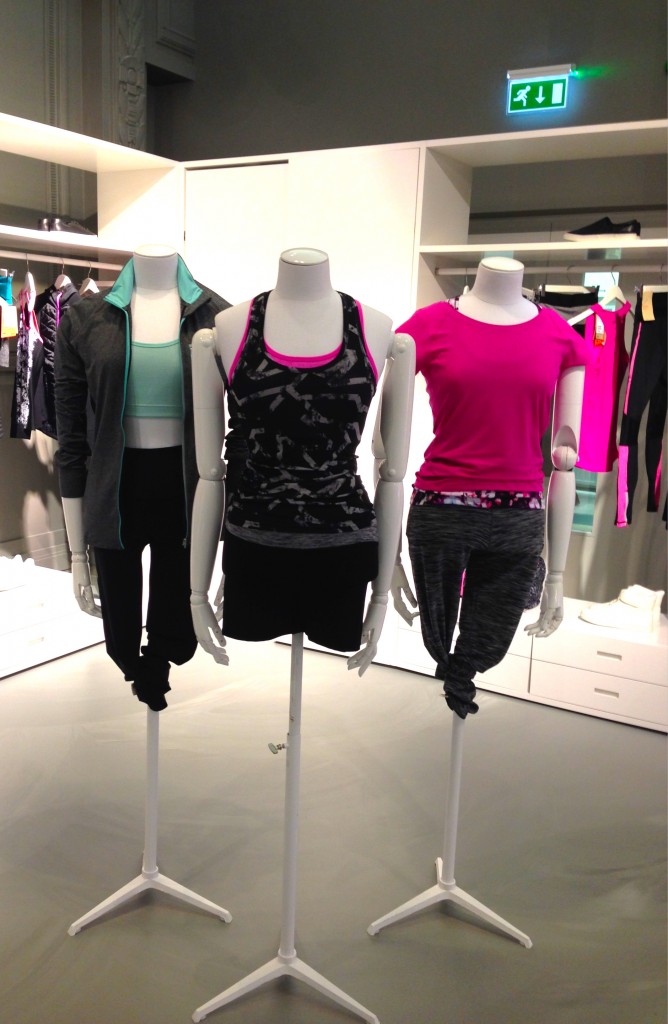 Why we love it
The fitness collection by H&M is incredibly functional and at the same time feels comfortable – but it also looks amazing. The running tights are equipped with small back or side pockets that can be zipped up – perfect to put a set of keys in – and they're made of a great suck-you-in fabric that makes them flattering too. The vests and leggings designed for body/mind activities have a softer feel for doing yoga in.
The collection provides plenty of options for layering, with a selection of thick outer pieces and thin vests and tops for underneath.
Most pieces are made of either quick-dry or breathable material (or a combination).
Trend-Alert
This fitness line offers a great variety of both single colours and funky patterns in hues that emphasise pink, black and mint green. \
Now, meet some of our favourite pieces: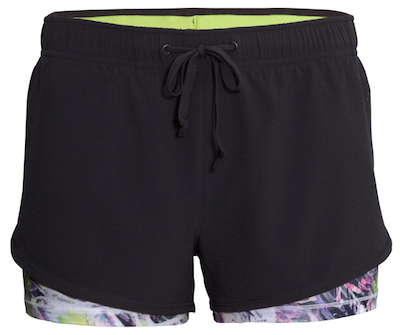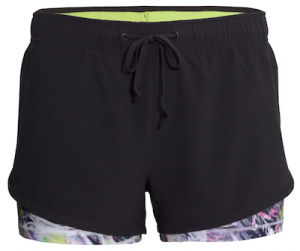 These have an extra layer inside which is made of quick dry material, so you won't break a sweat during your run (or need to worry about upper thigh short creep you get with loose-fitting shorts.
Price: £12.99
Buy at H&M.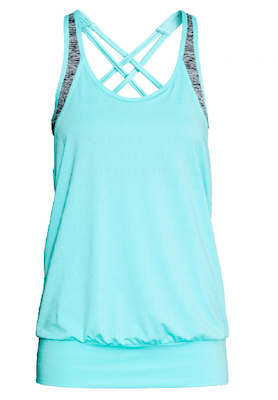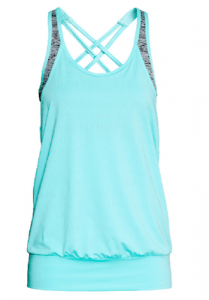 Yoga Top
This top has an inner bra so great for stretching or flexible movements such as for example yoga. You know that moment when you are doing a yoga pose and you need to tweak your bra? This is where it comes in handy to have a top that has an inner bra.
Price: £19.99
Buy at H&M.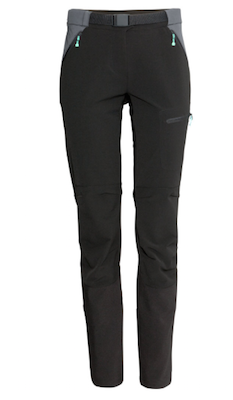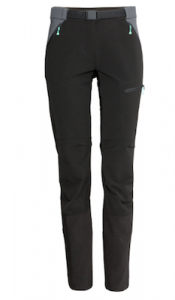 Outdoor trousers
Adjustable waist, waterproof zips and ergonomic seams – do we need to say more? The new outdoor trousers are made of water-repellent material and dry fast, so perfect for walking or training outside. We absolutely love the look – Tomb Raider meets outdoor trekker.
Price: £29.99
Buy at H&M.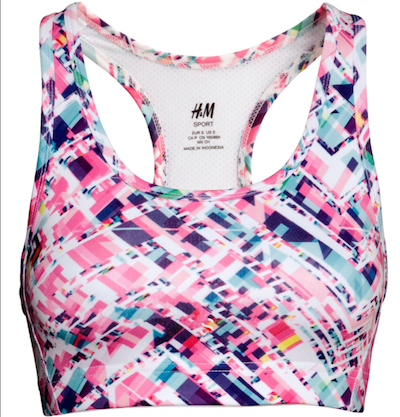 Sports-bra medium support
The H&M spring collection features a number of different bra-types – low support, push up, medium support and high support – and our favourite is the medium support bra with this eye-catching pink and purple pattern. This is perfect for someone who wants to spice up their fitness gear with a little bit of pattern and colour – it work well underneath a mono colour vest too.
Price: £9.99
Buy at H&M.
RELATED:
7 best new fitness fashion for 2015
Like this article? Sign up to our newsletter to get more articles like this delivered straight to your inbox.