Shopping for a gym bunny or fitness fanatic this holiday season? From adorable kit to quick and easy stocking stuffers, Healthista's Christmas Gift Guide for the Fitness Junkie has 10 gifts to try this holiday season. 
Have a friend that you can't ever tear away from the gym, wears through what feels like a million pairs of running shoes or constantly smells of yoga mat? It looks like you've got yourself a fitness junkie, and we have 10 of the best Christmas gifts you can hand off to your exercise-loving friend. From a monthly subscription box filled with what could be called jogger's heaven to a portable yoga mat with a gripping surface, our Ultimate Healthy Gift Guide for the Fitness Junkie will fill your mind with plenty of goodies to give away.
Lija Insanity Jacket – £81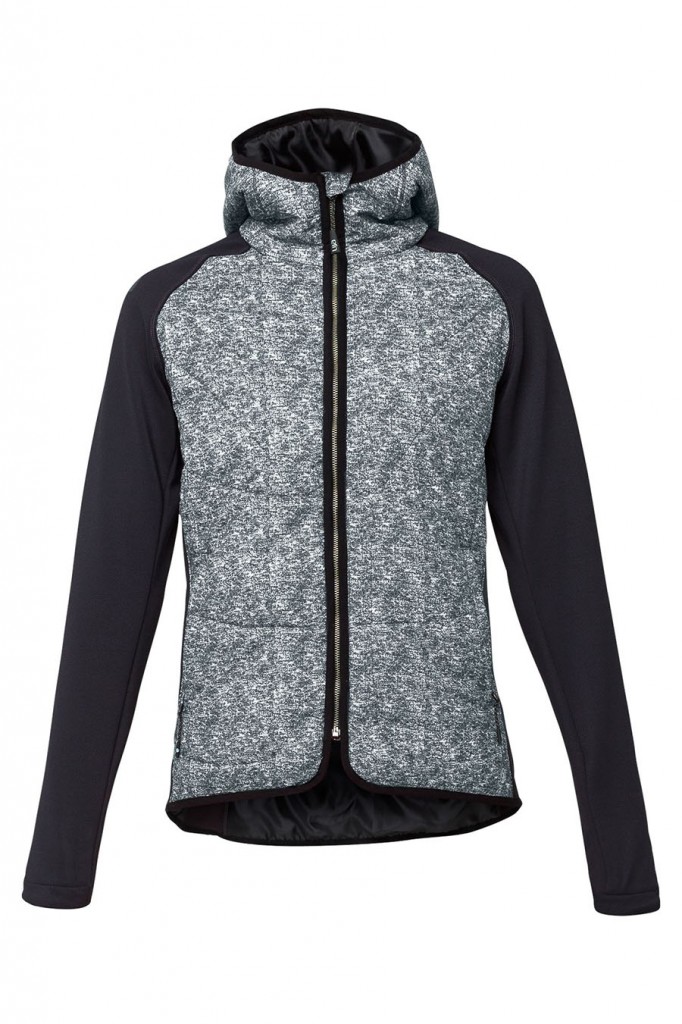 Comfy and warm winter sports wear is a gift for the winter gym bunny or outdoor exercise aficionado. The Lija Insanity Jacket is equally as adorable as it is warm, and a favorite of the fitness junkies in our office. This Canadian brand knows the cold, and the hooded jacket with raglan and fleece sleeves and a quilted, puffy midsection is a snug wear for keeping warm during outdoor exercise or to just throw on after a trip to the gym. It's wind resistance makes for a comfortable running jacket that won't make you too hot, and the fitted cut is sleek and slimming.
If you're giving a gift to a friend that loves to workout regardless of the temperature or never fails to make it to the gym even in the dead cold, the Lija jacket is a gift to keep in mind. It's gray and black coloring can complement many outfits and the lightness of the jacket makes it easy to throw in a gym bag.
Find the Lija Insanity Jacket for £81
Adidas Women's Energy Boost 2.0 Shoe –  £120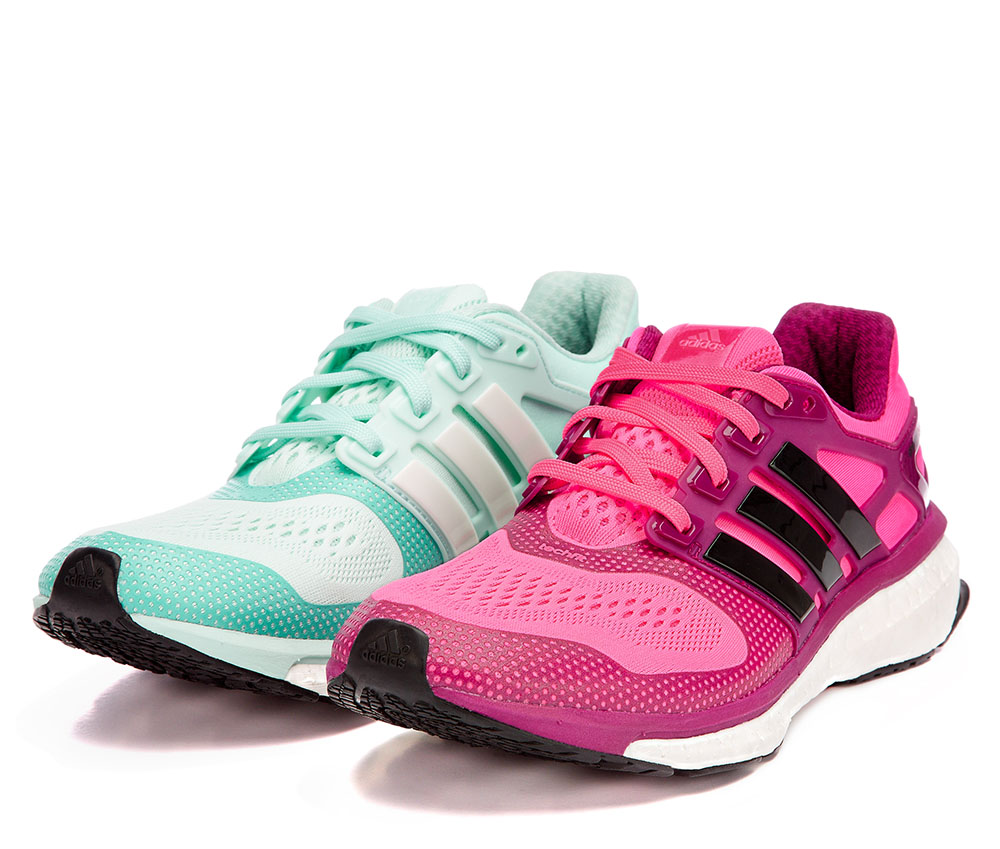 Have a runner friend that you want to treat this Christmas? The Adidas Women's Energy Boost 2.0 shoes are made to enhance the female runner during her run. The 'boost' from the shoe comes from its light weight and natural spring built into the thick sole. The shoe is seamless and flexible and designed to smooth the transition between heel strike and toe-off during a run. To top it off, the shoe comes in multiple colors, our favorite two are the minty, glass blue and the bright pink and magenta.
At £120 for a pair, the Adidas Women's Energy Boost 2.0 shoes can be a treat of a Christmas gift. Their cute appearance and energizing build can be a real boost for your runner friend, and if you're shopping for a male, there is a men's version available as well. 
Find the Adidas Women's Energy Boost 2.0 shoes for £120
Maui Jim Ailana Sunglasses – £184.99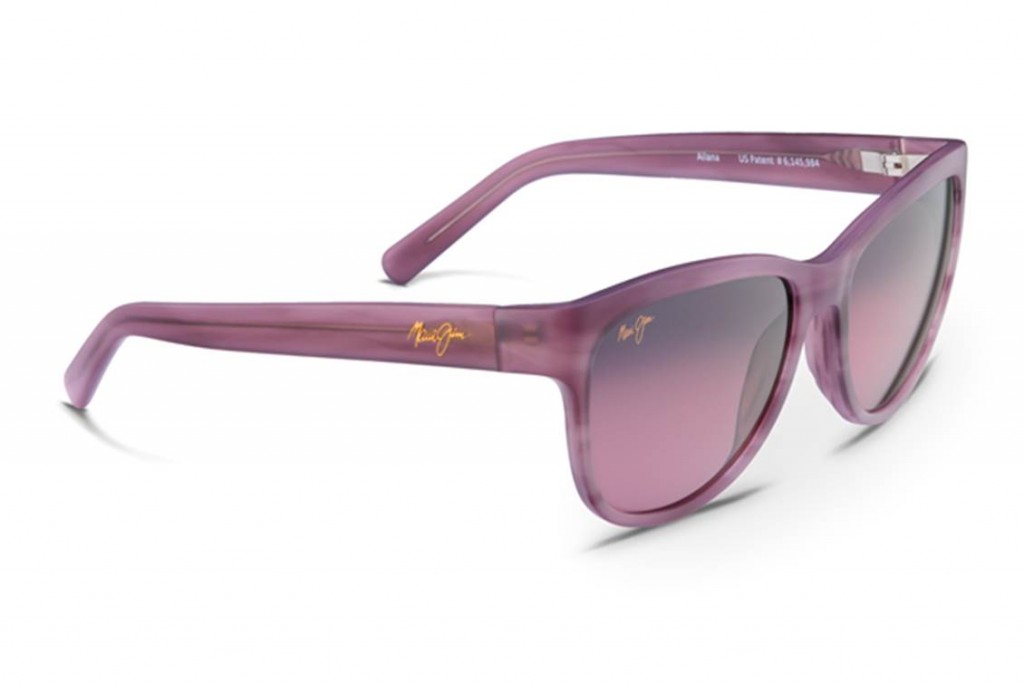 The Maui Jim Ailana Sunglasses are a high end pair of lenses with a sleek design. While they are stylish and fashionable, they're equally as successful at working for the fitness fanatic. Whether they're worn during golf or tennis, or just thrown on after a day at the gym, the thin glass design and protective lenses will keep your fitness nut of a friend happy. The massive lens movie star look is toned down with a soft, matte shades of either sandstone, grey, bronze or purple rims with gold accents. The tinted glass has a stylish gradient getting lighter towards the bottom of the lens.
These cat-eye sunglasses are so adorable you'd never guess how protective they are for the eyes. The soft purple, pink tint of the lenses of our favorite color choice of the Ailana sunglasses is polarized to cut out distracting glare along with having good UV protection from harmful rays.  At £185 they're a bit expensive, but for a pair of high fashion sunglasses that protect you from UV light, we think your special someone just might deserve them.
Find the Maui Jim Ailana Sunglasses from Amazon for £184.99
JoggBox – £15 regular subscription, £75 Christmas Box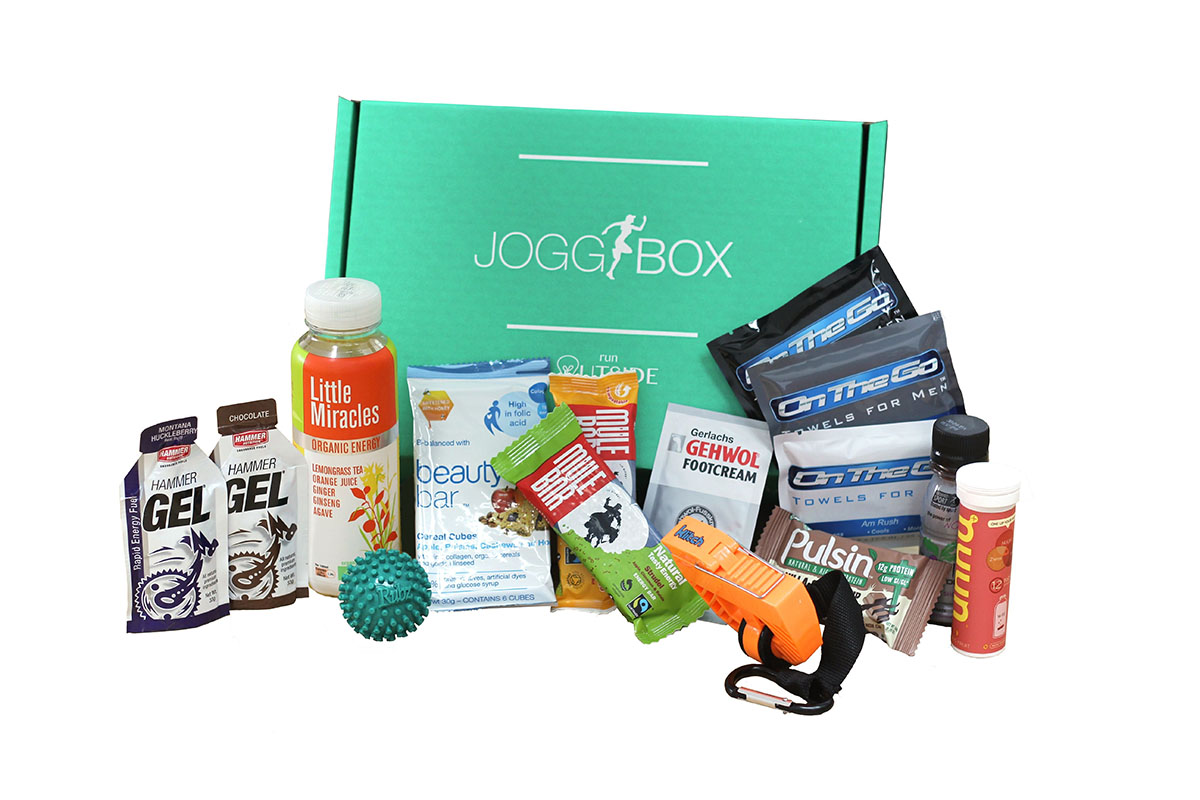 For the fitness fanatic always on the lookout for the next trend, the JoggBox is an easy gift option. JoggBox is a monthly subscription box containing samples and new products for the athletic guru that gets delivered straight to your front door. With brands such as Eliviar, Battle Oats, Body Volt, Rude Health, High5, nuun, Beat It and many others, each monthly box is stocked with new products and different from the last. But, not only are products included: advice and workouts from Richard Callender (celebrity trainer to Lucy Watson, Charlotte Crosby and Stephanie Pratt) come in the box along with a healthy recipe, too.
For the holidays, JoggBox has a special Christmas Box with Pepper & Mayne that contains a workout top and leggings along with the usual goodies packed in JoggBox. It retails for £75, but the outfit from Pepper & Mayne is worth over £100 so it's still a steal. If that box is too steep of a price, buying a regular monthly box is only £15, and it is easy to keep the subscription up if you want to gift more months to your fitness junkie friend. When we tried out the JoggBox, ours came with a FlipBelt, energy gels and drinks, protein bars, oat drinks, sportswear detergent and a recipe for carrot, a few running exercise tips and ginger soup with quinoa. While we recognized a few brands, we were introduced to many new ones too.
Find the JoggBox monthly subscription for £15 a month or the Christmas Box for £75 
Ergonomic Running Socks – £2.99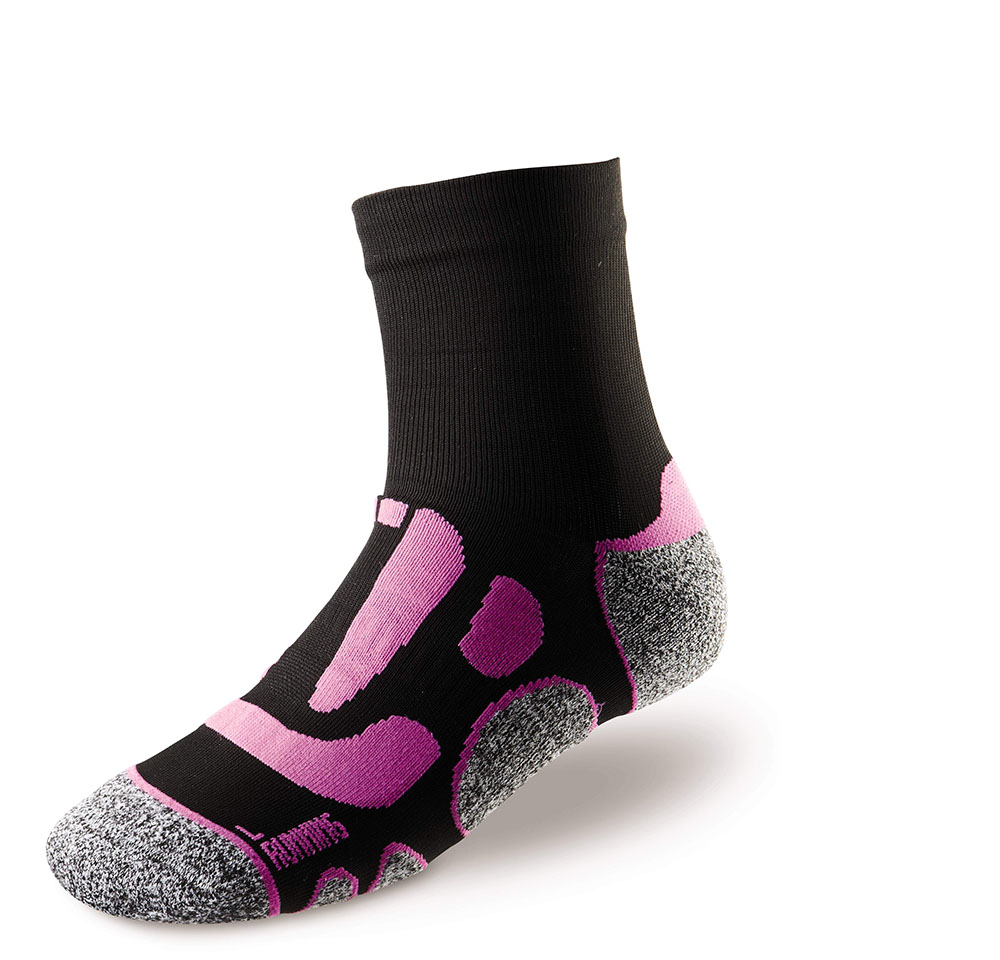 If you're looking for a gift for a fitness fanatic on a budget, Aldi's line of athletic socks are a go-to stocking stuffer. The Ergonomic Running Socks have different tensions and padding to help with support and cushioning. In total, they have ten benefits: dual instep pad, side, fore foot, hell, toe, and Achilles tendon protection, a movability pad, flexible comfort cuff, anatomically shaped right and left footbeds and a mid-foot bandage. That's a pretty impressive sock.
Overall, these tensions and padding help to protect the foot during a run while still remaining comfortable. The Ergonomic Running Socks come in a black color with purple and grey patches and can be bought from Aldi for only £2.99. On a budget, these socks are a gift your fitness friend will use (we of course all need socks) but won't break your bank. Taking it along to a gift exchange or secret santa party is a great option as well.
Find the Ergonomic Running Socks and other athletic socks in Aldi stores for £2.99 a pair
Dailygreatness Journal – £34.95 Yoga Journal and £29.95 Training Journal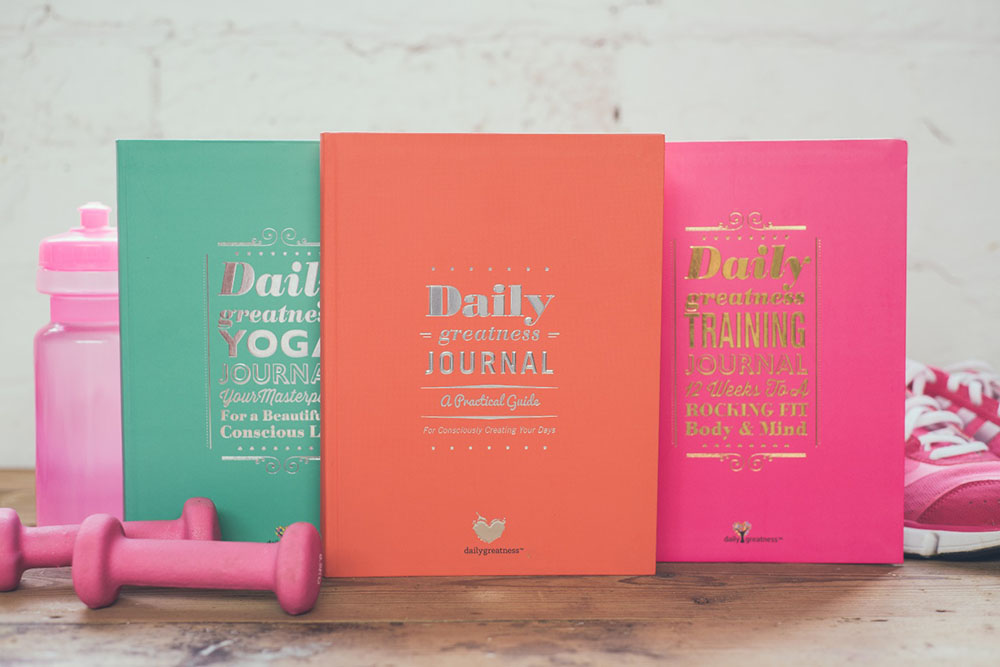 Giving inspiration as a gift? We're all for that. The Dailygreatness Journal is a lifestyle journal to promote and continue positive changes to your life. The daily journal and planner helps to change habits and reach goals by working through daily entries with uplifting quotes and motivational phrases. Along with the lifestyle theme, Dailygreatness has a Training Journal and Yoga Journal to focus in on the mind and body to reach additional personal and fitness goals.
This uplifting diary is a thoughtful gift for a fitness friend working towards a new goal, a yogi looking for more inner reflection or for any woman looking for a bit of lifestyle inspiration. For that ultimate fitness junkie, the Training Journal includes a 12-week fitness planner for goals, food and exercise journaling and inspiration to stay motivated. The Dailygreatness Journals all cost under £35 pounds as well.
Find the Dailygreatness Journal and Dailygreatness Yoga Journal for £34.95 and the Dailygreatness Training Journal for £29.95
Kitbrix –  £39.99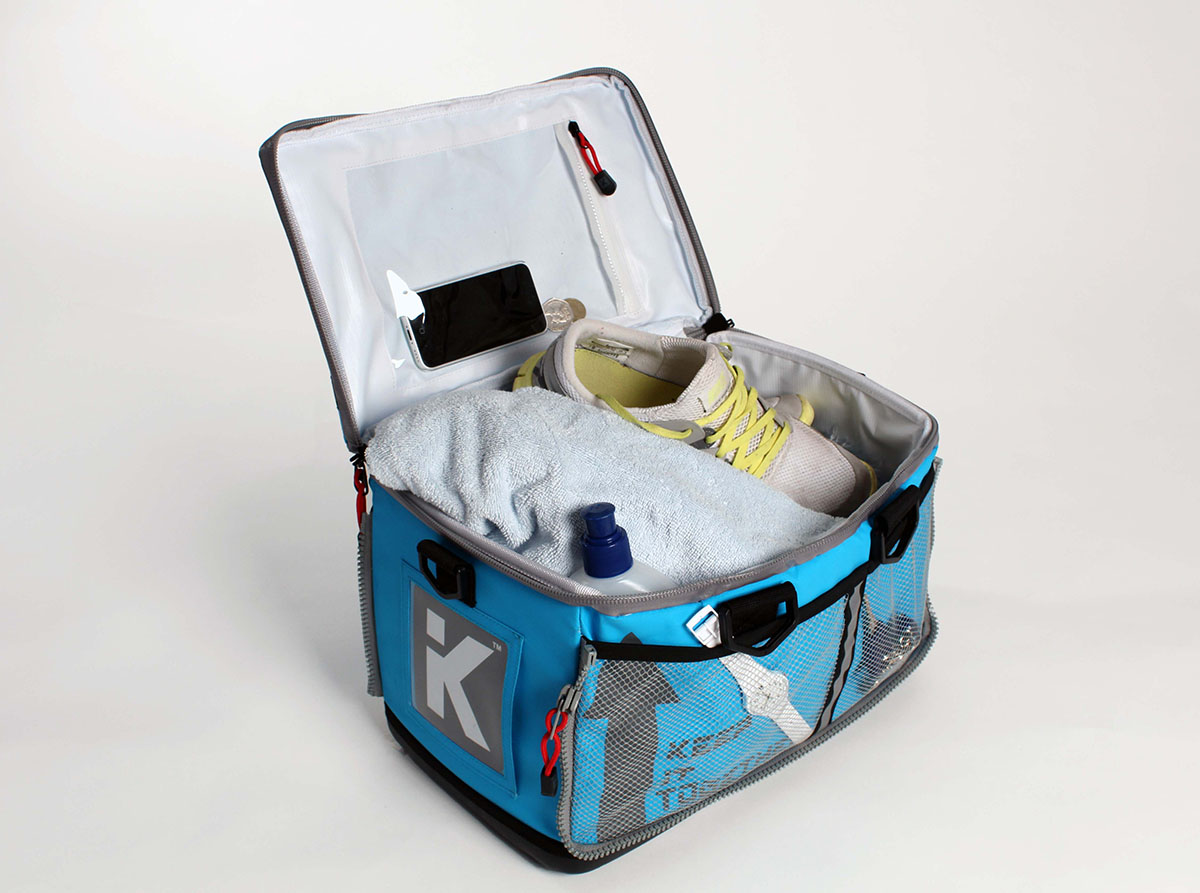 This is the gift for the exercise obsessed gym junkie with a passion for athletics. Kitbrix is an organization-focused gym bag for all fitness kit that helps to separate out your supplies based on sport. Each Kitbrix bag has a feature icon that easily identifies if it's for running, swimming, cycling, mountain biking, medical care or just a general bag to help keep kit organized and accessible.
The bags are all in a rectangular and modular shape with easy to clean surfaces and plenty of pockets. If your friend has interest in a plethora of sports, multiple Kitbrix bags can connect together via zipper on the side to keep kit all in one place while still being organized. With a durable and stiff bottom and different bright colors for each bag, the kitbrix gym bag merges practical organization with a bit of style for your fitness obsessed friend. At £39.99 a bag it's a fairly affordable option, too.
Find the Kitbrix gym bag in all styles from www.kitbrix.com for £39.99
I Glow Travel Yoga Mat – £31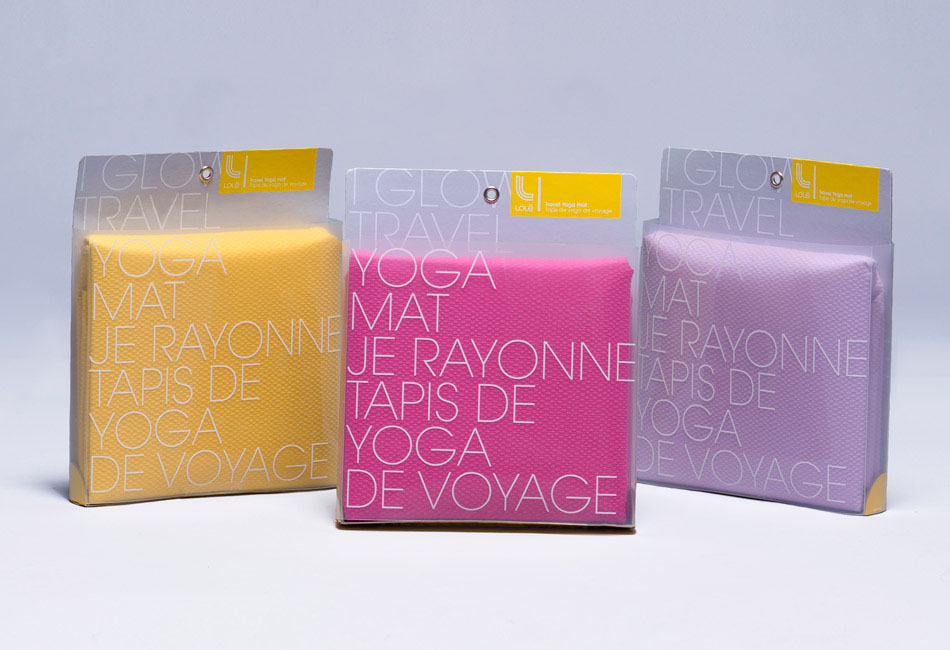 For the yogi on the go, the Lole I Glow Travel Yoga Mat is easy to pack into a travel bag. In a selection of colors, including yellow, pink and purple, this yoga mat folds up easily to take with on a trip away or even for a class straight after work. With an eco-friendly material that is PVC-free and an adhesive surface, it grips the floor to help ground you and creates a bit of traction to help make poses stick.
If you're shopping for a yoga enthusiast, the Travel Yoga Mat is an easy and obvious gift to go with. While your yogi friend may already have a favorite mat, a travel version will get them on the go with their love of yoga. They can take it along for their next weekend away or simply use it for a spur-of-the-moment class on the go. At £31 it's a simple gift that a yogi, whether an enthusiast or new to the craft, can use.
Find the I Glow Travel Yoga Mat by Lole at Fushi for £31
Sony Bluetooth Sports Earphones – £109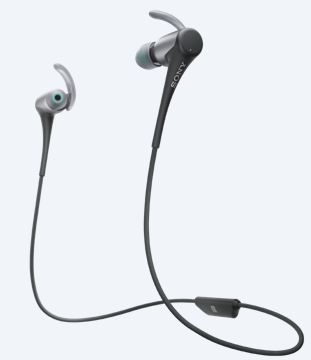 For a friend or family member that loves to listen to music during their run or gym workout but hates dealing with headphone cords that get tangled or stuck, the Sony Bluetooth Sports Earphones just might be the Christmas gift for them. These wireless, Bluetooth headphones can play music from an iPhone, iPod or Android phone, leaving the wearer with no worries about tangled cords while they work up a sweat. The headphones have a one button operation that can pause music, skip forward and back, answer calls and change the volume. Along with clear sound quality, the headphones are splash resistant, so even if a run gets caught in the rain the music doesn't have to stop playing.
The two earbuds on the Sony Bluetooth Sports Earphones are connected by a wire that runs behind the neck and can be worn either around the ear or hanging down. The set comes with a selection of different sized rubber earbud caps for different ear shapes and a rubber band to adjust the size around the neck to accommodate a majority of ear sizes. We gave these headphones a test run and found them easy to charge and set up, that they stayed in the ears nicely, were easy to operate with the one button feature and fit comfortably hands-free. With three different colors to choose from, black, white or teal, it's a safe bet the Sony Bluetooth Sports Earphones will please your fitness fanatic friend.
Find the Sony Bluetooth Sports Earphones from Amazon for £109
Escape Fitness Ridge Foam Roller – £26.60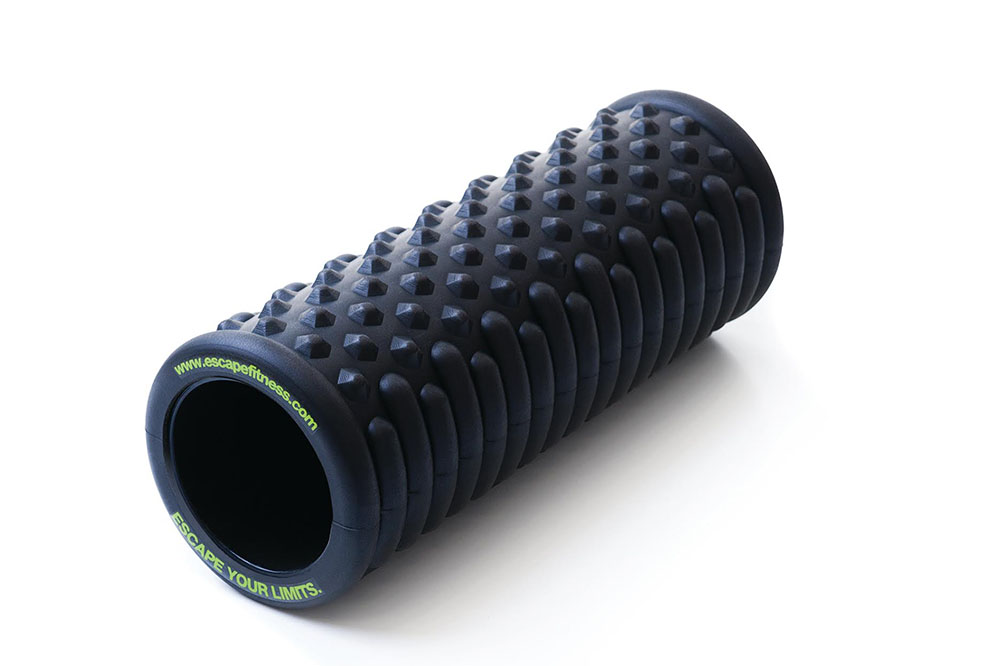 Any exercise fanatic is bound to have sore muscles, and the Ridge Roller is here to combat that. With foam ridges and bumps, the Ridge Roller works at Trigger Points in sore muscles like massaging hands. All you have to do is place it by the sore muscle and roll back and forth against it, and the effect will ultimately alleviate pain from sore muscles after a workout.
Along with targeting trigger points and helping to lessen sore muscles, we've used the Ridge Roller at Healthista Towers as back support in a desk chair as well. If your gym bunny of a friend is sometimes caught groaning about being sore, the Escape Fitness Ridge Foam Roller with dual purpose in helping with sore muscles and providing lumbar support is a two in one gift.
Find the Escape Fitness Ridge Foam Roller from Amazon for £26.60
More in Healthista's Christmas Gift Special:
9 gifts for health tech-lovers
Like this article? Sign up to our newsletter to get more articles like this delivered straight to your inbox.