Looking for cute kit? We've rounded up 7 of our favourites in hot new fitness fashion  
Cute and classic kit: a staple of winter fitness fashion. New lines are launching and hitting the shops with the new season, and we've rounded up some of the most adorable, fashionable and practical winter kit. Jewel tones, colour blocking, quality fabrics and comfort being key, here are seven of our favorite looks from the latest fitness lines this upcoming winter season.
COLOR BLOCKING – BAA Color Block Vest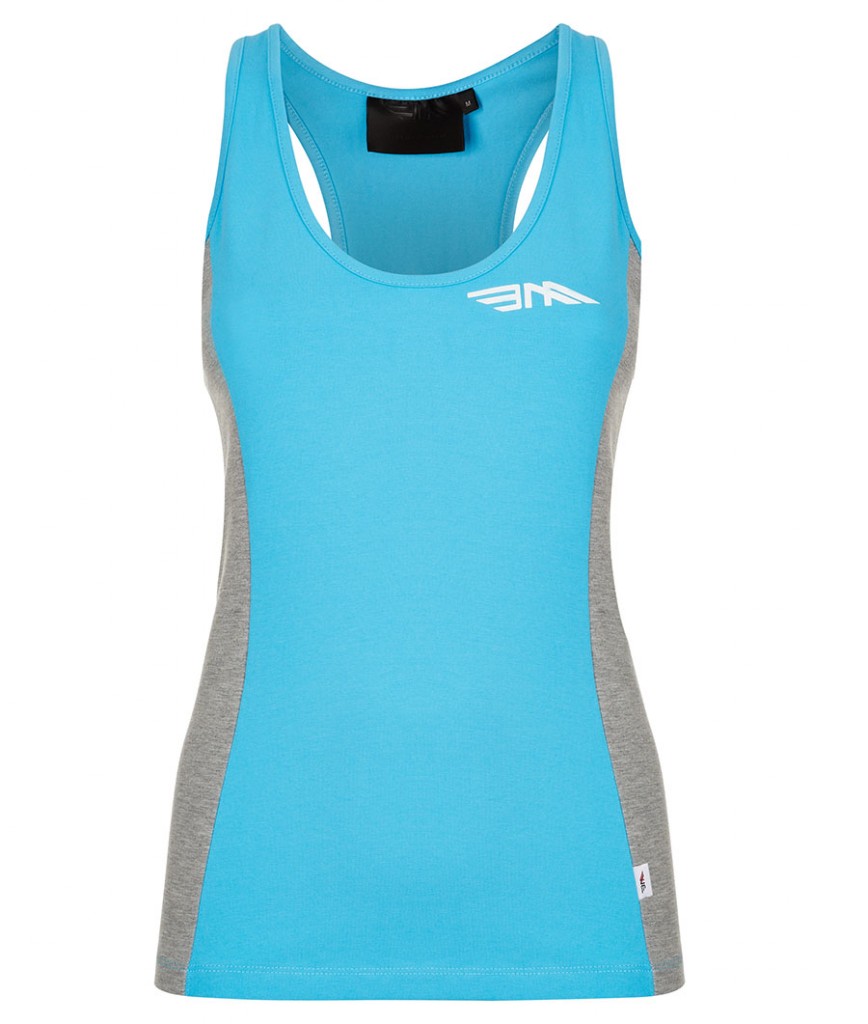 This is a brand we are loving for an easy and comfortable outfit to throw on for the gym or yoga class. Be An Athlete, BAA, specializes in soft, stylish and comfortable fitness wear. Color blocking with blacks, neutrals and rich pastels is a theme throughout their latest women's line called the pastel collection. Along with a black base, rich hues of creamy coral, sky blue or baby pink color the edges of BAA's Running Shorts, accent their vest tops in blocks and run down the sides of their leggings.
Colour blocking is a style trend we've been spotting in fitness fashion, and the pastel collection from BAA uses its color blocks to add fashionable touches to their 100 percent cotton and cotton-elastin blend kit. By using the geometric shapes, the colors flatter the figure and naturally slim the wearer due to black being the prominent color and the accents being placed on the edges to create the illusion of a thinner shape. The colour blocking also makes it easy to throw together an outfit and run off to the gym since pieces naturally go well together, even if you mix and match different colors. We wore the BAA Leggings with the blue Color Block Vest top and thought it was adorable. The whole outfit cost £85. Not only does the kit from BAA look gorgeous, the cotton fabrics will continue to feel soft throughout workouts due to the cotton fibres and natural durability.
Our favorites from BAA: Color Block Vest £38.00, Classic Vest £34.00, Running Shorts £45.00, Leggings £49.00
PLETHORA OF PATTERN – Onzie Chic Bra from Fushi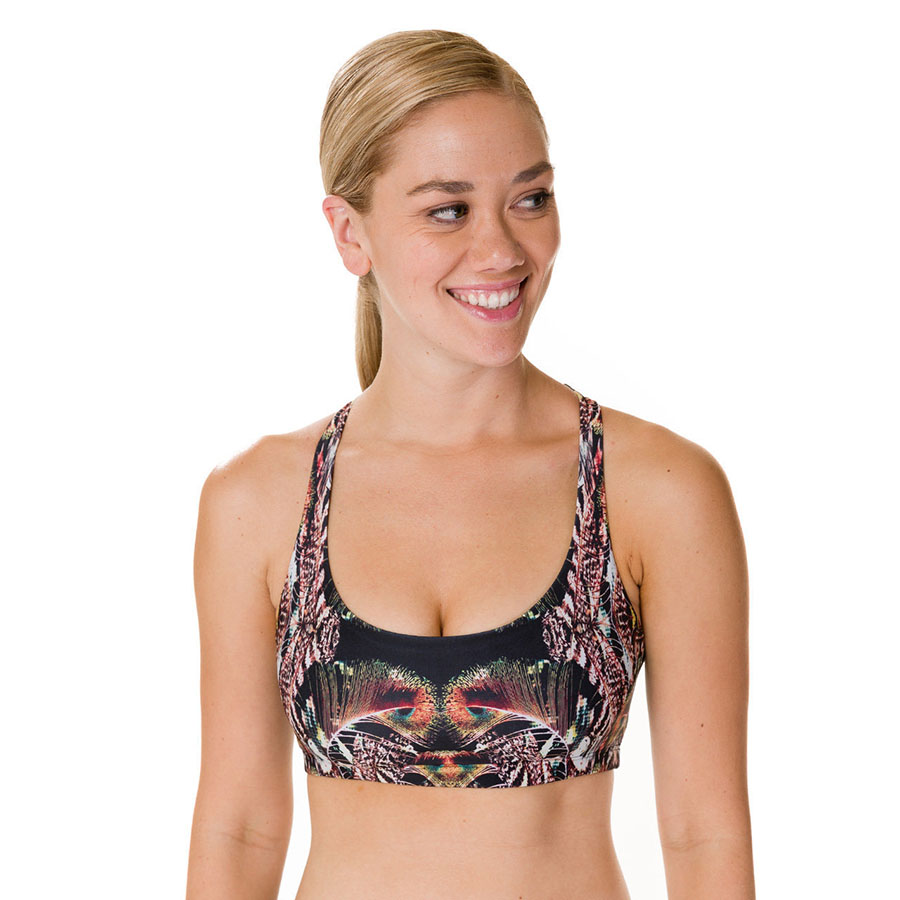 Bold patterns and colors that pop: the Onzie yoga line is all about standing out. With fast-drying and light weight fabrics, we're loving how Onzie's newest clothing items are keeping the body cool, dry and comfortable during workouts. Our favorite piece is the Onzie Chic Bra Top, an adorable yoga bra with crisscrossing straps across the back. Its bold pattern includes peacock feathers and maroon geometric shapes. The Onzie Capri Pants are pretty cute too; with florals, galaxy and geometric prints, the super light fabric turns into a fitness fashion statement.
While adorable is our number one comment about Onzie's line, this yoga gear is suitable and comfortable for hot yoga. The breathable fabric and cooling tech helps to expel sweat from the fabric and let your skin breathe. At £34.99 for the Chic Bra Top, this pattern of peacock feathers spells out adorable.
Our favorites from Onzie: Chic Bra Top £34.99, Capri Pants £40 
COMFORT OVERLOAD – Asquith Bamboo Wrap Cardigan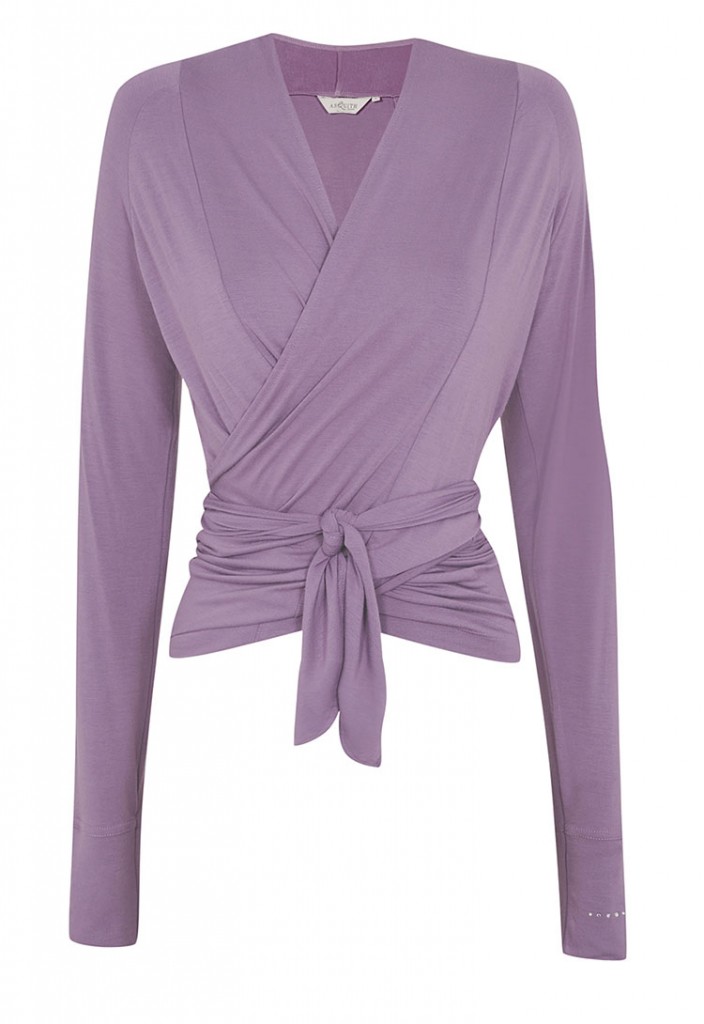 Asquith's yoga and Pilates activewear is quite literally the definition of comfortable style. The bamboo and organic cotton comfort kit feels like you've instead decided to roll out of bed in your PJs when headed to the gym. The clothing is so soft, and while it feels amazing it looks adorable, too. There are cool details added, like little diamentes on the calves of leggings and the fabrics feel so luxe you almost don't want to workout in them. With lots of draping and relaxing colors like rich teals, stone greys and light lavenders, the tops, wraps, leggings and pants from their newest line feel dreamy.
The Bamboo Wrap Cardigan from Asquith comes in grey, blue or purple, and it's one of our favorite pieces from the newest collection. Made from Bamboo jersey, this snug wrap can be worn three different ways while still feeling soft and breathable against the skin. At £62 it's a bit of a spend, but the natural fibers of the Bamboo fabric make it feel worth it.
Our favorites from Asquith: Bamboo Wrap Cardigan £62, Bamboo Harem Pants  £62, Organic Cotton Ankle Legging £49
TOP LEGGING – Bodyism Octavia Legging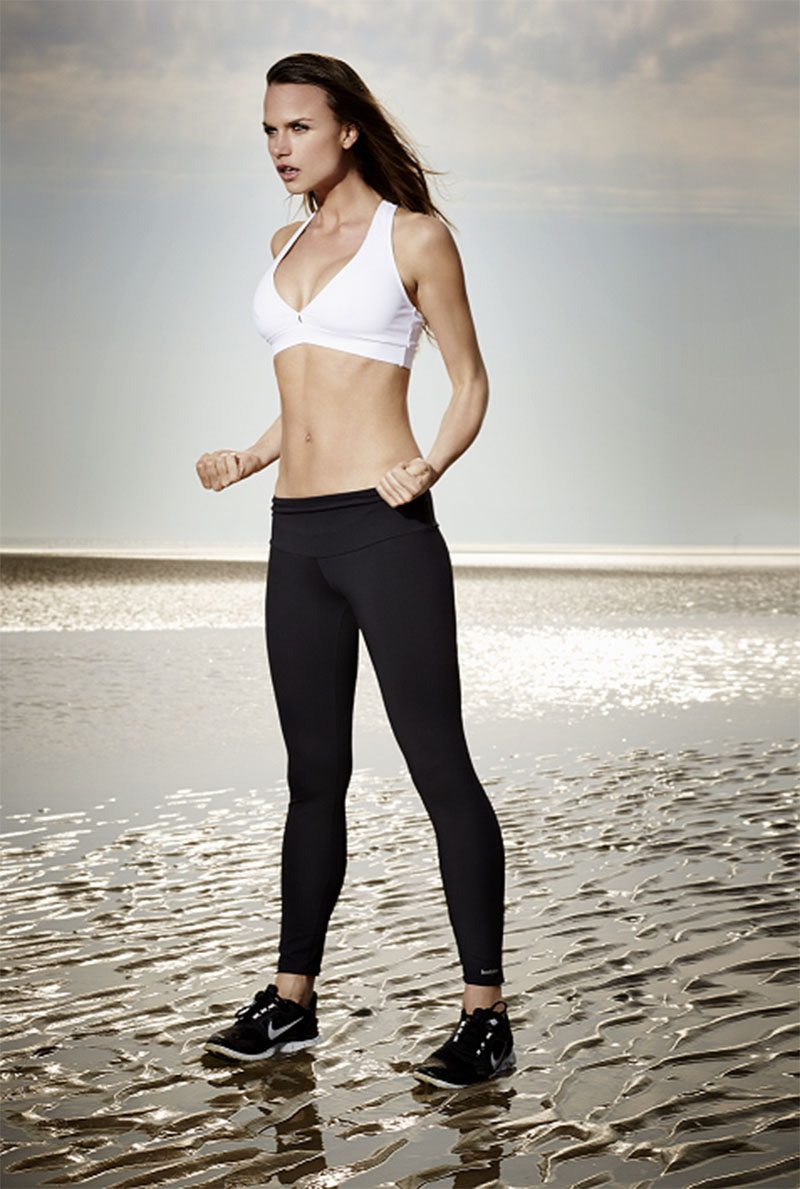 This is the legging to try. The Octavia legging, sold exclusively at Bodyism and Net-a-Porter is a legging that actually makes you look and feel slimmer after you put them on. They look like the average black legging, sleek and classic, but are made with an Emana fabric that uses bio-active crystals in the microfibers to absorb body heat and then return it in the form of infa-red rays that promote collagen synthesis (that is, according to Bodyism). What exactly does that mean? Basically, the Octavia legging is supposed to reduce the appearance of cellulite, create smoother skin and increase elasticity from just wearing them – we did feel slimmer in them, it must be said. Along with that, if you work out in the legging, the fabric activates the body's microcirculation to improve endurance and strengthen sports performance along with reducing muscle fatigue after the workout, Bodyism claim (that bit we can't prove).
Whether you actually understand the science behind these leggings or not, the truth of the matter is that they look amazing on. They suck in your legs, sculpt your tush and turn lower half into a bombshell. It's good-for-your-bum fitness fashion. Our editor Anna Magee finds the Bodyism's leggings to be her absolute favorite because they just look and feel incredible on.
Our favorite from Bodyism available in the next two weeks: Octavia Legging £135
DECO STYLISH – Gymluxe Deco Jacket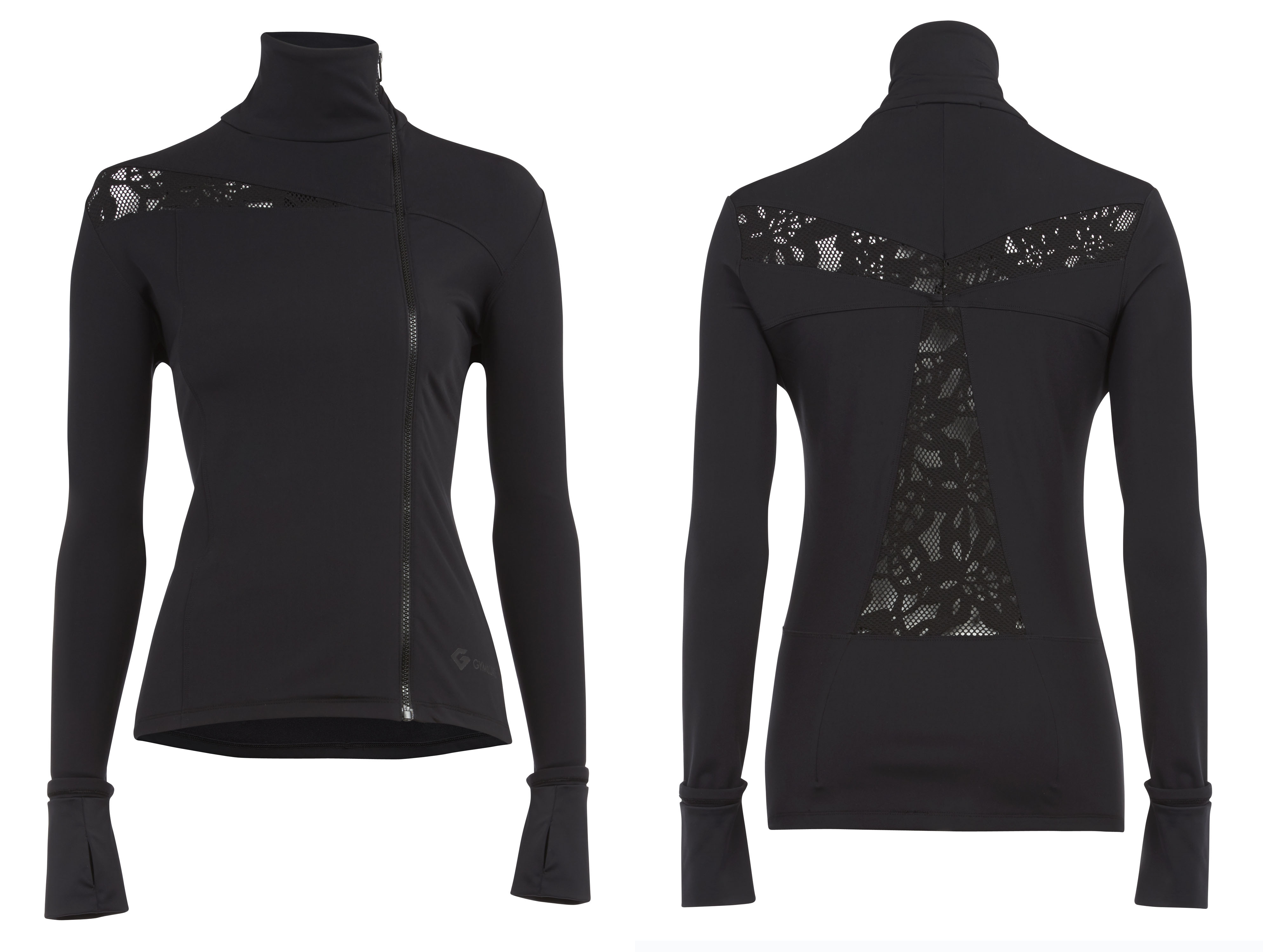 Gymluxe's new line called DECO is merging functionality with fashion. We're loving the mesh cut-outs so many of Gymluxe's pieces are carrying. Geometric cutouts stand out in their Deco Legging with a swoop of sheer, black mesh along the thighs and with the Plunge T with geometric mesh cutouts along the neckline, sleeves, and body. That detailing turns the average legging or average vest top into a sudden statement piece.
But what do we love the most from Gymluxe's DECO line? The Deco Jacket. This sleek, black jacket comes with an off-centre zipper, high collar, thumb holes to keep your hands warm and flirty lace cutouts in the back and across one shoulder. Throw this jacket over a bright top and the lace cutouts will create a pop of color for a sassy look or wear a neutral under for a more elegant outfit. The geometric cut outs and sharp seaming details merge with the soft lace detailing for an effortlessly deco look.
Our favorites from gymluxe: The Deco Jacket £119.99, Deco Vest £59.99, Deco Legging £79.99 
STYLISH BARGAIN – Aldi Running Jacket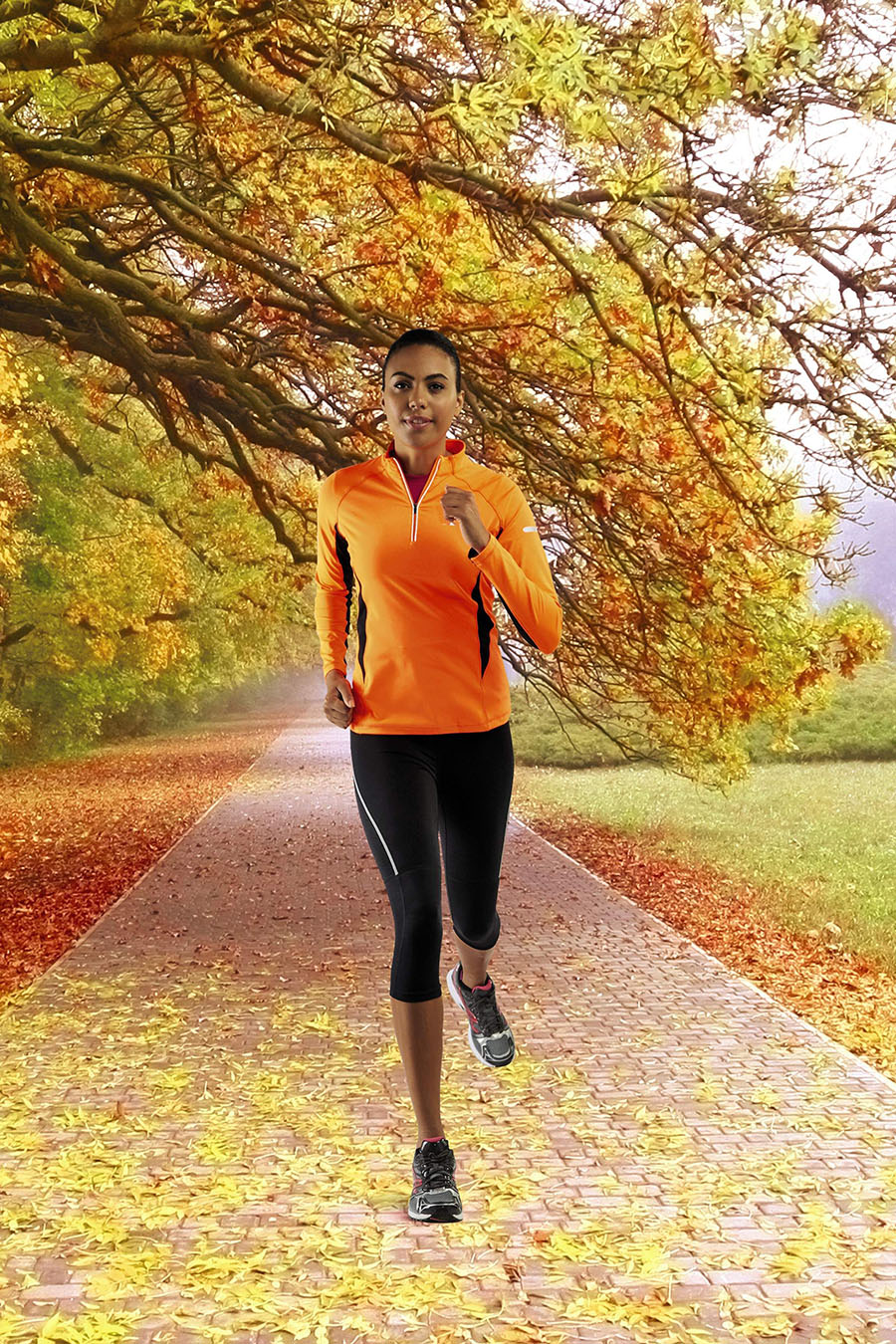 Cute fitness wear on a budget? We've got you covered. Aldi's launching a new fitness and yoga line in stores January 2nd at bargain prices. But before that hits stores, we were able to test out one of Aldi's running jackets in bright, neon orange. The jacket is a polyester blend and treated with silver chloride, a finish that helps to keep the fabric smelling fresh for longer. It's a workout gear trick where the silver helps the fabric to breathe by reducing odor and bacteria that can grow after you sweat in it.
Not only is the jacket a flaming bright orange that makes a bold statement, its 360 degrees of reflectivity are even more of a plus. Silver reflective patches are on all visible angles of the garment, making it safe to wear and use outdoors in the dark since car headlights will bounce off of the fabric when you're in view. But the best part of Aldi's running jacket? It only costs £19.99.
Our favorites from Aldi found in stores: Running Jacket £19.99, Ergonomic Socks £2.99
GYM TO EVERYDAY – Lexie Shore Vest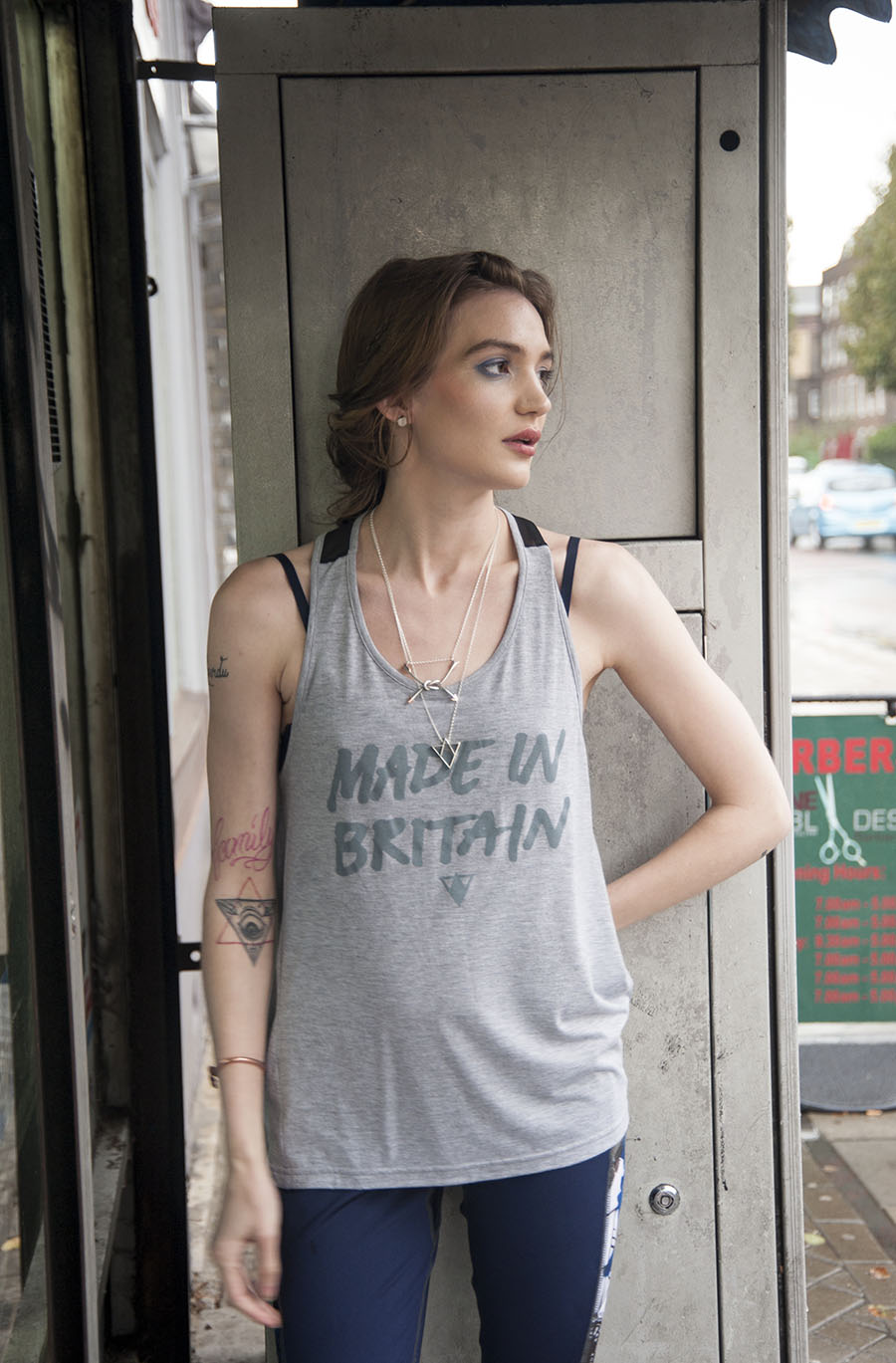 Lexie Sport has our favorite tops for gym to every day wear. Their newest line features bold jewel tones in artsy and print patterns in casual fabrics that make the fitness to daily transition easy. Their vest tops have fun phrases in a darling font, like our favorite Shore Vest from Lexie with 'Made in Britain' printed on it. The back of the vest top also features a triangular mesh panel, adding breathe-ability and a trendy accent. The leggings are sassy and fun as well, especially the Molly Legging and Yasmin Legging with patterned mesh lining the side.
If you're looking for kit that can easily transition from stylish street wear to gym essentials, Lexie Sport's third collection called 13.3 is the place to check for cute winter kit. With rich colors and fun phrasing, this athletic gear is a trendy statement for a yoga class, the gym or for being out and about. Vest tops cost around £36 and leggings are £65.
Our favorites from Lexie Sport: Shore Vest £36, Molly Leggings £65, Yasmin Legging £65
Like this article? Sign up to our newsletter to get more articles like this delivered straight to your inbox.