Lorraine Kelly: Brand New You fitness DVD is the closest you will get to a girls night out whilst burning calories. Here is Healthista's review
Lorraine Kelly's weight transformation over the past few years has been rather inspirational, and now her confidence has rocketed so high she can strip down on live TV. On Monday's show of 'Lorraine', for which Christine Bleakley is filling in, 57 year old Lorraine dived into -29 degree Celsius waters in the Antarctic, where she is celebrating her 25th wedding anniversary with husband Steve Smith.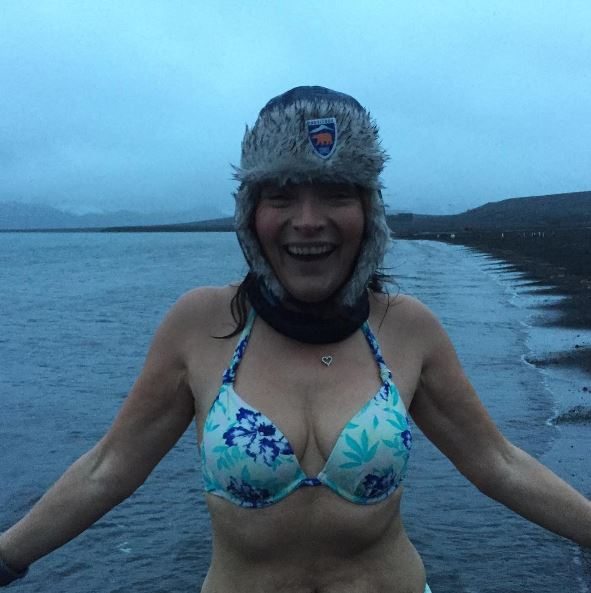 Lorraine Kelly has previously credited her slimming down to her passion for Zumba, taught by instructor, and now good friend, Maxine Jones. Lorraine began the dance aerobics three years ago, after a friend dragged her to a class on holiday. By doing a similar class in a London church hall three times a week, Lorraine has reportedly slimmed down from a size 14 to a size 10, making her the fittest she has been at age 57. 'I needed to find a way to get fit for life that worked, and one that I actually enjoyed', the Scottish TV Presented has said in the past.  'I also wanted to have fun and that's where I met Max and discovered her amazing class, and it really has changed my life.'
Zumba has been proven to burn the most calories
Zumba, featuring movements inspired by Latin American dance styles, has actually been proven to burn the most calories out of 8 types of exercise. The study, conducted by Flix and reported by the Daily Mail, showed that a woman burned 339 calories in half an hour, more than spinning, Body Pump, or Barre.
Lorraine has now taken inspiration from her weekly Zumba and created a sassy dance masterclass in her second DVD, Brand New You, following Living To The Max in 2016. The atmosphere, audience of over 100 women aged 20 to 70 participating, and Max's teaching all recreate exactly how Lorraine shapes up, ideal for fans who idolise her transformation and want to join in.
MORE: Joe Wicks DVD review: The Body Coach's workout gets the thumbs up from Healthista – 'perfect for High Intensity Interval Training (HIIT) training lovers'
The workout
I've often found a night out on the dancefloor can leave me exhausted when some good tunes are playing
You can play the whole masterclass, which is combined of four sections, each comprising four songs, totalling 15-18 minutes each. The whole class, including the warm up and cool down, comes to an hour and 20 minutes, which is sure to get you exhausted. The sections have their own distinct routines, and combine dance and aerobics, making for a substantial cardio calorie burner. I've often found a night out on the dancefloor can leave me exhausted when some good tunes are playing, and this DVD emulates a girls' night out. With flashing disco lights and a lot of pink, at first the DVD seems a little cringe worthy, but once you are breaking a sweat you are grateful for the party vibes.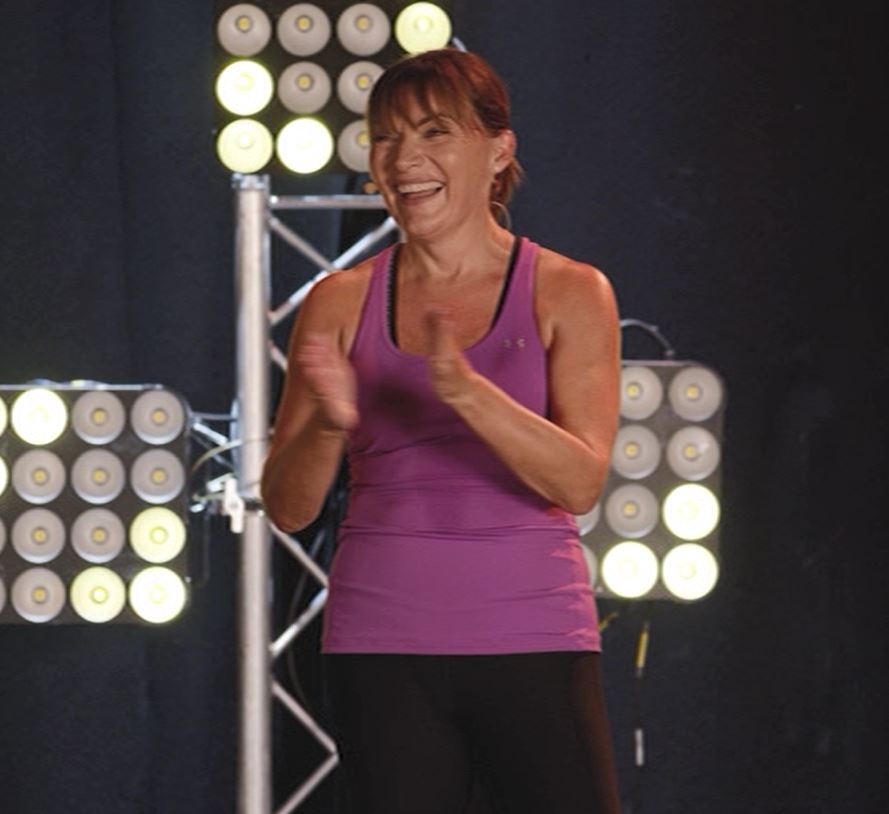 To start with, you can take Max's Dancefloor Masterclass, which slowly shows the main moves you will see throughout the DVD, with 'the handbag' and 'grapevine with shimmy dip' giving you a taste of what is to come. Once you have the moves mastered, the warm up will get you ready without wearing you out before you have even begun. You can then move on to one more of the following workouts:

Max Out Cardio
At first I found my eyes glued to the screen as I tried to copy Max, but after a while you get the hang of it and can just let go with the moves. A lot of jumping and hip wiggling will get you quite breathless but without dreading what's ahead.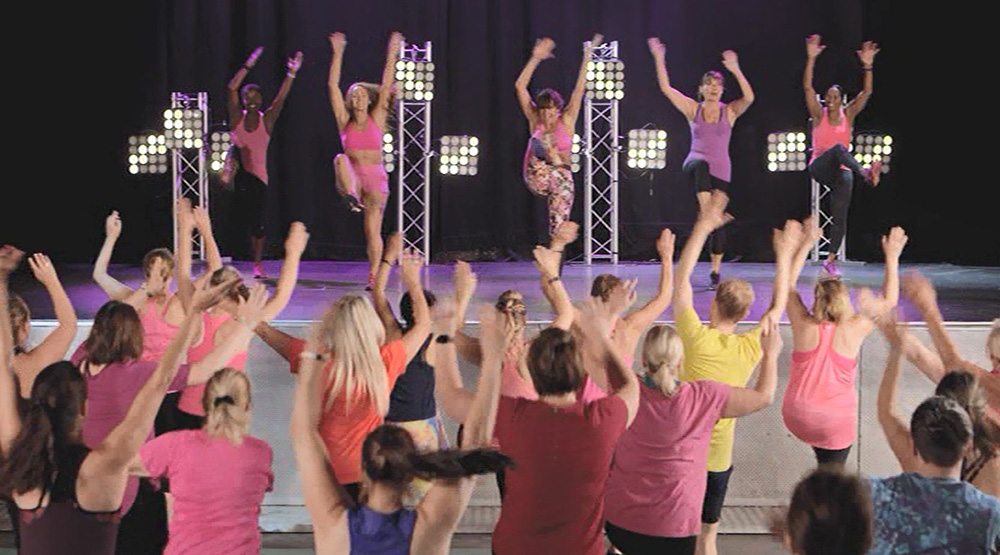 Jelly Belly Blitz
I thought there would be more ab work perhaps on the floor involved. But I was quite pleasantly surprised to find it is more about getting your waist moving. This is a DVD to lose inhibitions, as Max encourages you to really grind the hips and move sexily. 'Show me your sexy face!' she shouts, as I embarrassingly try to remember how to use my curves. There is still a lot of cardio involved, which I think is well good for those who don't want an abs workout to be agonising.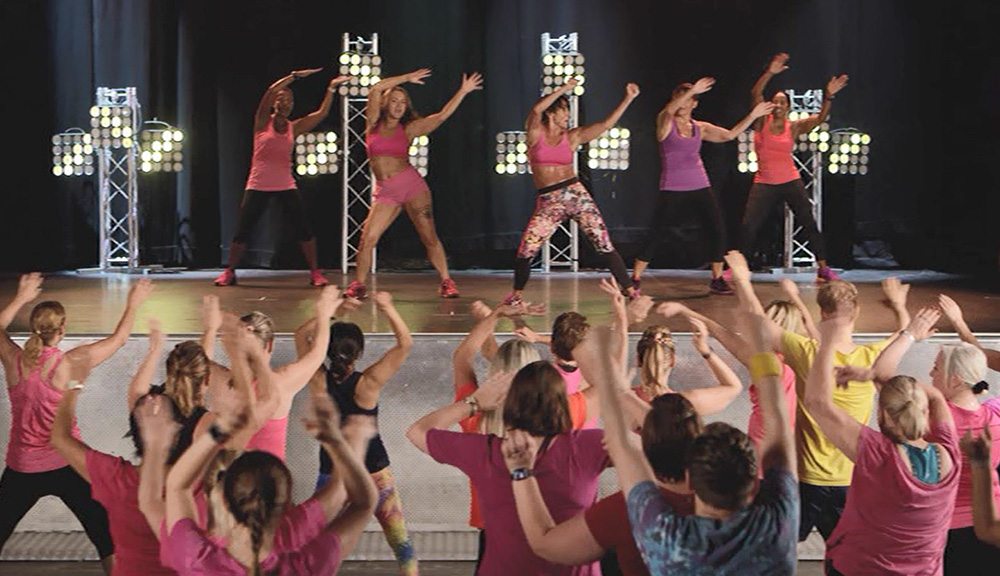 Bingo Wing Blaster
Lorraine reminds us this can be a problem area for us all. The first song in the workout is comprised of continual simple arm movements whilst in a squat position, however with your arms in the air for four minutes, they will burn. Some cardio and typical aerobic moves are used to shake it all out, before resistance bands are brought in for the last five minutes. Maxine shows how to use them for bicep and triceps reps, which you can use a dumbbell or the classic cans of tomatoes for.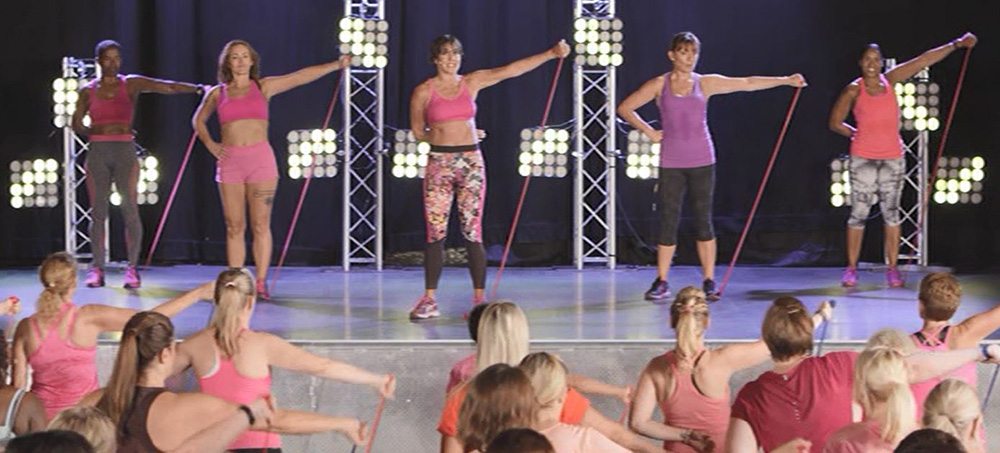 I found this the hardest as it uses the most energetic moves. It has the same cardio and dance experience, but it felt slightly more intense than the others.
The verdict
It didn't feel challenging for me. However, simply getting out of breath with all that jumping is going to be worthwhile for anyone
If you struggle to find an exercise you enjoy, Lorraine's DVD might be right for you. It isn't a typical class that you would find in a gym setting; this really is for the women who want to stay in shape but need a boost of morale and good vibes to get going. At times it didn't feel like I was exercising, more just dancing around my living room to loud music, which doesn't happen enough! It's difficult to say whether this will push you to your limits. Without any body weight exercises (burpees, push ups etc.), weights or resistance, it didn't feel challenging for me. However, simply getting out of breath with all that jumping is going to be worthwhile for anyone, and possibly a fat buster like Lorraine has seen with her own body. Consider this DVD if you are looking to get yourself moving more in a distracting and fun way, but not if you want to make serious changes to your physique.
Healthista rating: 
3/5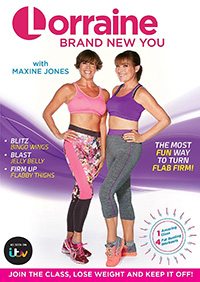 Lorraine Kelly: Brand New You £13.99
Lorraine Kelly: Living to the Max (with Maxine Jones)  £10.99
What fitness DVD do you always go back to? Let us know on Twitter!
READ MORE:
Fitness DVD review: Tracy Anderson's The Perfect Design Series Level 2, tested by Healthista's Yanar Alkayat
Geordie Shore's Charlotte Crosby's 3-minute Belly Blitz DVD reviewed by editor Anna Magee – Healthista's fitness DVD special
NEW Couples Workouts series: 20 minute HIIT training session
Like this article? Sign up to our newsletter to get more articles like this delivered straight to your inbox.