Vanessa Chalmers reviews the HIIT intense DVD Joe Wicks The Body Coach Workout and scores it highly, not only for the one-to-one with Joe, but the fab workouts
Even when he was a relatively unknown Instgrammer, Joe Wicks The Body Coach was popular with the Healthista team. Now as a UK household name, his three Lean in 15 books have sold more books than any other UK health book title since records began. And his social media following has also crept up to 1.6 million on Instagram and 2.2 million on Facebook, showcasing 15 second snippets of his recipes.
https://www.instagram.com/p/BPmcitHAg0P/?taken-by=thebodycoach&hl=en
Joe is a great motivator every day on Instagram
At the end of 2016, he launched his brand new fitness DVD, because he clearly isn't doing enough already (we cannot keep up with him). Joe is an advocate of  high intensity interval training (HIIT) claiming it is the most effective way of burning fat. It doesn't require equipment, and can be smashed in 20 minutes (or just 15 with the Body Coach Workout).
I have seen him doing live HIIT workouts on Facebook but I'm always half way through a packet of crisps at that point, or I will flick past the workout moves in his books straight to the recipes. So although he has joined the fitness DVD brigade, which I often find is the last resort for I was more ready to give the seven HIIT (high intensity training) workouts a go, suspecting high quality (if his books and 90 Day SSS plan results were anything to go by).
The workouts
Set on an idyllic sandy beach, Joe sweats away like 'a glazed doughnut' in the basking heat with his hair loose, which is pretty hard-core. There are seven workouts, taking you from 'beginner to winner', increasing in time and intensity. All together there are almost three hours of content, so it's good value for money.
https://www.instagram.com/p/BOR1YM3jyTu/?taken-by=thebodycoach&hl=en
Level 1- 15 minutes. Five exercises, three times round, 30 seconds on, 30 seconds off.
I found this level similar to a warm-up, but of course a little more extra work. What's great about Joe's approach to the workouts is that he makes sure you are doing each exercise with proper form, giving tips throughout.
Level 2- 15 minutes. Five exercises, three times round, 30 seconds on, 30 seconds off.
This isn't different in structure to level 1, however I did find it involved a little more jumping. I begin to wonder what's in store for me further on. But Joe puts into perspective that you are actually only doing seven and a half minutes of exercise with all the time taken to pause. It alternates smoothly between work focusing on your arms and then your legs.
MORE: Scarlett Moffatt's new fitness DVD Superslim Me Plan reviewed
Level 3- 20 minutes. Five exercises, four times round, 35 seconds on, 35 seconds off.
The heat is turned up a little, but it isn't yet pushing me to my limits (but this is all dependant on your level of fitness). My favourite move so far is the crab toe touch, as it feels like it works every muscle. The worst? The squat thrust revived from Joe's P.E class days. It's an absolute killer, and even Joe questions why on earth he included it.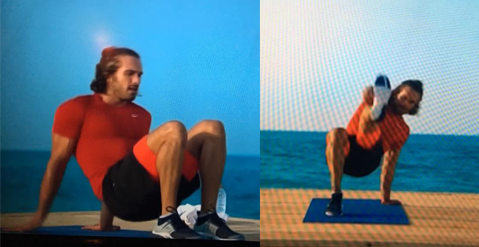 Level 4- 20 minutes. 20 exercises, 25 seconds on, 25 seconds off.
This is my favourite workout. No repetitiveness – just 20 different classic HIIT exercises to smash with all your commitment. It feels like way too many exercises in one go to be accomplished, but keeping you on your toes, it whizzes by. There isn't a proper break, so I had to take one after ten exercises (guilty). But Joe is far from taking it easy, so that makes me feel better.
Level 5- 25 minutes. Five exercises, five times round, 45 seconds on, 20 seconds off.
I found this the least engaging, but fruitful nonetheless.
Level 6- 25 minutes. Six exercises, four times round, 40 seconds on, 20 seconds off.
I'm being pushed to my limit at this point, finding the will to live in my warm living room after the second round. 'HIIT never gets easy, so you will always see results', Joe reminds me. So I push myself to finish it and wander what level 7 is going to throw at me.
MORE: REVIEW: Shape & Tone with FitSteps DVD by Strictly Come Dancing stars Natalie Lowe and Ian Waite.
Level 7- 30 minutes. Varying exercises and times.
Oh, hello. Joe is topless and I don't blame him considering he is about to do 30 minutes of HIIT in the boiling sun. The first part was HIIT exercises (jump squats with a twist, burpees with mountain climbers) for 30 seconds on and 30 off. There was then an abs sections, involved reverse and bicycle crunches, for 25 seconds on and 25 off. Then there was a small section which involved doing burpees for 20 seconds on and 10 off, four times round, and the same with burpees. This is then all repeated. It definitely gets you working whatever level you are at. Unfortunately I did not have the option to jump into the bliss blue sea after like Joe did.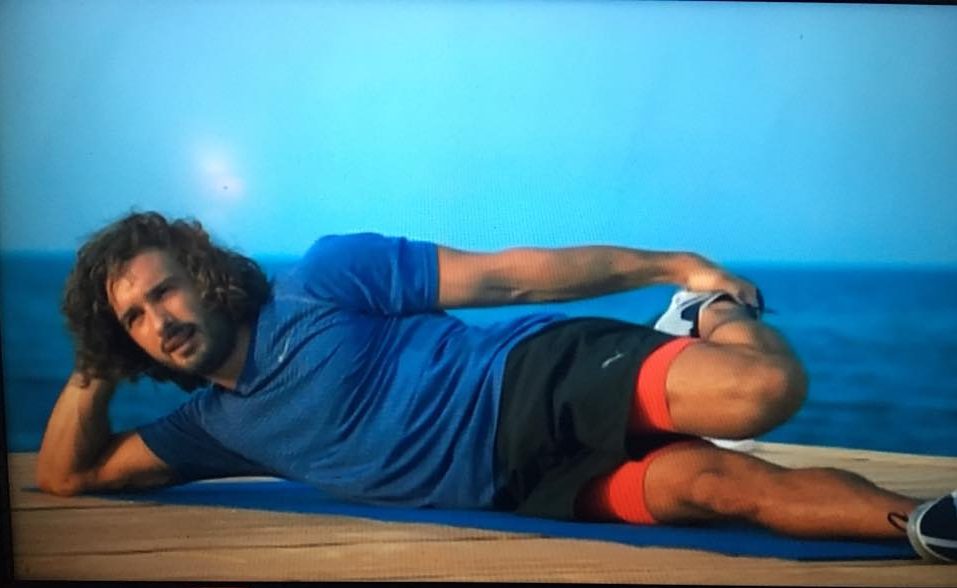 Healthista's verdict
This DVD is a HIIT workout heaven, and despite workout DVDs having a reputation for being a little too relaxed for a fitness fanatic, you will be worked whatever your degree of exercise – that is the beauty of HIIT. I really appreciated the simplicity of the DVD. There were no cringey studio settings, and no repetitive music, which really is important when you want your own tunes to keep you going. Joe isn't a celebrity with a personal trainer who devised the workout plan next to him – he is the celebrity and the PT.  So you are getting nothing but a real, un-edited workout that Joe really wants to work for people.
This DVD is a HIIT workout heaven,
The workouts are suitable for any age and ability, and as you go through the levels, if something is a little too difficult, you just adjust the movement so it's do-able. There aren't any random curveballs of a 30 second plank thrown in – you know exactly what is expected of you from the beginning, and you can just focus on getting it done.
I couldn't fault Joe and his exceptional way of making healthy living so accessible
I couldn't fault Joe and his exceptional way of making healthy living so accessible for people who want to make changes. I did notice there was less of his cheeky side showing, but can you blame him for not cracking a joke at all times whilst huffing and puffing?
Rating: 4.5/5
Buy Joe Wicks The Body Coach Workout [DVD]
 for £12.99
Like this article? Sign up to our newsletter to get more articles like this delivered straight to your inbox.