Looking for book recommendations? Self-confessed bookworm MJ Woodman, whose debut novel Divine is out now, reveals the 5 top reads every woman should be reading this summer  
Whether you're laying on a beach, sitting on a bench in the park or relaxing in the garden, sitting under the summer sun with an un-putdownable book is a pastime many of us enjoy.
If you're in need of some book recommendations and have no idea where to even begin searching, Healthista asked author MJ Woodman to help us find the perfect summer reads.
From dystopias to historical fictions to romance novels – there's something in this list for everyone – happy reading!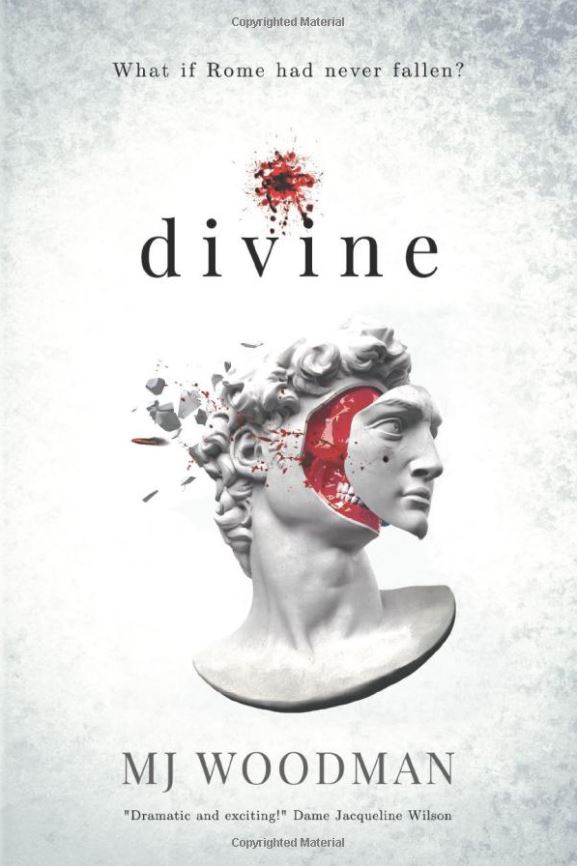 Divine is my debut novel, and after seven years of pouring my teenage anxieties, hopes, and fears into this story, I'm so incredibly proud to share it with the world.
The book, the story, and the characters all grew up with me over the years, and I'm excited for my future as a storyteller.
I, immodestly, have to give Divine the top spot on my list for this very reason. If you are looking for a fun, fast-paced read, full of plot twists and characters who you won't know whether to love or hate, Divine may be the book for you.
Set in the present day, in an alternate reality where the Roman Empire never fell, Electa Steel lives an ordinary life in a Haven, a society shelled by an invisible force, until her seventeenth birthday, where the annual Choosing threatens to tear her world apart.
Strange circumstances lead her to be Chosen, to live in her society for the remainder of her life. However, this year she is one of the five girls who will compete to become the next Empress of Latia, her homeland.
A mysterious terror organisation, Spartaca, from outside the Haven, recruits her to bring down the Empire from the inside. Electa must learn to adapt to the politics and power her new life brings, all the while competing in a deadly gladiatorial tournament and navigating her own heart.
Electa's fight started as one for survival and freedom, but revelations about her own nature will change her world forever.
Divine has been described as action-packed and compelling. Inspired by my passion for Latin and History at school and furthered by my research, I created the world of Divine.
Electa must learn to adapt to the politics and power her new life brings
Divine, the first of a four-book series which reimagines real-world events such as the American Civil War and War of Independence through the lens of the Roman Empire existing to the modern-day and seeing it conquer the world by harnessing near-limitless technology and resources.
I also hoped to spotlight the anxieties young adults face in a world where an exam result or test often measures your success and reflect that through world of Divine and its protagonist Electa Steel.
Divine also touches on the societal expectations of women in the public sphere that are visible in royal and celebrity weddings and exacerbated by constant media scrutiny that men never have nor will experience to the same degree.
The plot of Divine was inspired by my historical research, and when I discovered that Bridal Shows took place in the Byzantine Empire to find a consort for the Emperor, I thought that would be an interesting premise for a story set in a modern Roman Empire.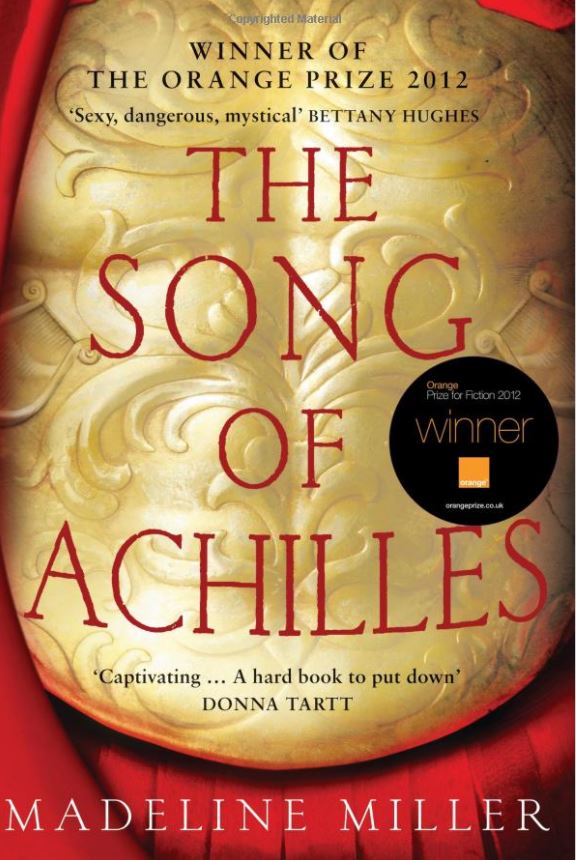 If you haven't already read this book, you must!
Deserving of its Modern Classic Title, The Song of Achilles is perhaps my favourite book of all time.
As an avid reader, I have a plethora of books I recommend to my friends, but this one is always the first on my list when it comes to book recommendations.
While it may not be an easy, poolside read to most, it is majestic, sweeping, and lyrical without being overly wordy or pretentious.
Set against the backdrop of the Trojan War, and a homage to Homer's Iliad, The Song of Achilles is told from the perspective of Patroclus, an exiled prince from the city of Opus.
He arrives in the Kingdom of Phthia and grows up in the court of King Peleus alongside his destined, but doomed son, Achilles and what begins as friendship blossoms into a powerful love and bond.
Their relationship is tested when the two young men must sail to Troy and fight a long, bloody war.
You need not be a lover of Greek history and myth (like me) to enjoy this novel. It is an incredibly touching, tear-jerking, and tragically human story.
You will be transported to the Bronze Age Mediterranean
Epic themes are conveyed through poetic prose and sublime characterisation. You will be transported to the Bronze Age Mediterranean, a time of gods, heroes, war, and fate, and this world is almost tangible in its richness.
For the first time in my life, I found myself crying as I turned over the final page and set the book aside. I am rarely moved by books in this way and it is a testament to Miller's talent as a storyteller.
The Song of Achilles is a beautiful book that everyone should read at least once in their lifetime.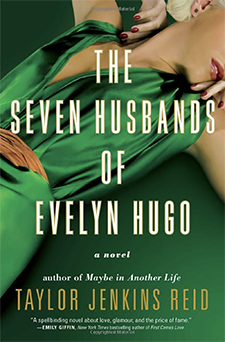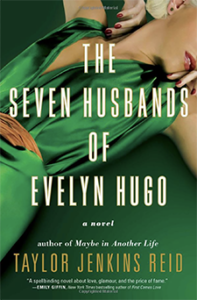 An enthralling feminist historical fiction that exposes the misogyny that permeates the film industry in the familiar setting of Golden Era Hollywood.
The eponymous heroine, Evelyn Hugo, stands up to the patriarchy in an iconic fashion.
She is glamorous, troubled, and deeply flawed. All the makings of a compelling, nuanced character that you want to spend more than four hundred pages with.
Old Hollywood icon and movie star Evelyn Hugo finally wants to divulge the secrets of her mysterious life, detailing her rise to stardom, the scandals, tragedies, and the seven husbands along the way.
She chooses an unknown, relatively unsuccessful journalist to write her biography to the shock of everyone, but none more than the journalist herself. Why did she choose Monique? Surprisingly their lives are intertwined in unexpected and tragic ways.
a real Golden Age Hollywood movie star akin to Marilyn Monroe or Audrey Hepburn
This is one of my top picks for summer, a must-read for every woman and one of my top book recommendations.
Not only will you become enamoured by Evelyn, but such is the richness of her character that you may be tempted to believe she is a real Golden Age Hollywood movie star akin to Marilyn Monroe or Audrey Hepburn.
While at first glance, The Seven Husbands of Evelyn Hugo is your run-of-the-mill chick-lit, it is truly a beautiful, emotional piece of literary fiction that will leave you pondering your outlook on life and most likely in tears.
Simply written, with poignant dialogue, a diverse cast of characters, and LGBTQ + representation.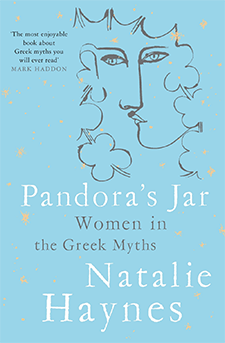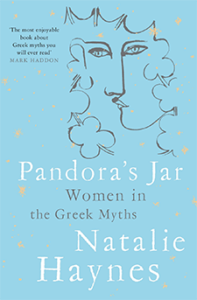 Pandora's Jar is one of my more recent reads and the perfect non-fiction novel for the summer.
Now, I know they say never to judge a book by its cover, but I was immediately struck by the stunning front cover of this novel in my local bookstore.
It takes the prime position on my bookshelf, and I'm happy to say that its content lives up to its appearance, if not exceeds it.
This is the perfect book for lovers of mythology and female empowerment.
In this delightful non-fiction novel, Natalie Haynes re-examines some of the most prominent female figures from Greek myth, dispelling both ancient and modern misconceptions of their characters and giving them the voice, they rightfully deserve.
For thousands of years, these women have been subject to misrepresentation through the male voice, which illustrates a broader point that is pertinent throughout history. Your story is defined by who tells it.
Haynes cleverly analyses these women of myth, previously overshadowed by the men of their stories, and they finally feel alive.
Haynes cleverly analyses these women of myth
My favourite chapter was undoubtedly Medusa's. Perhaps the most vilified and misunderstood character from mythology, and Haynes sets the record straight succinctly and engagingly. A female insight into these stories so often told by men is welcomed and refreshing.
Her prose is as compelling as any piece of fiction and she enlivens these stories through their most colourful characters, not the heroes who historians, playwrights, filmmakers have convinced you to champion, but rather the women that so often played the starring role in machinations of Greek myth.
I can only hope this novel encourages more mythical retellings in books, film, and TV with women at the forefront.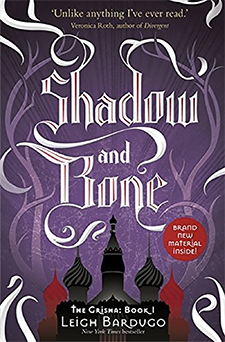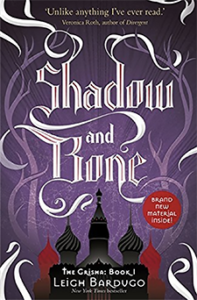 Leigh Bardugo's magical fantasy world, known as the Grishaverse, started with this wonderful YA debut, Shadow and Bone.
A unique fantasy world inspired by Tsarist Russia is brightened by an original magic system and likeable characters.
Now a popular Netflix TV series, there has never been a better time to delve into the Grishaverse.
Start by reading the Shadow and Bone trilogy and next read her masterful Six of Crows duology set in the same world.
I wholeheartedly recommend reading the novels before watching the TV series, as wonderful as it is.
I grew up reading novels set in the Grishaverse and watching the world, I had envisioned playing out on a screen was a highly satisfying experience.
Not since the Harry Potter movies have I been so captivated by a book adaptation.
Thankfully Netflix has just renewed Shadow and Bone for a second season owing to its success. While Netflix has produced a worthy adaptation, the source material is truly magical and an excellent read that will keep you busy all summer long.
Alina Starkov is an orphaned girl and mapmaker in her country's army. She fights alongside men and Grisha, powerful sorcerers that are both venerated and feared.
Regiments must cross through a vast strip of darkness known as the Shadow Fold that splits the country of Ravka in two. Upon entering the Fold, Alina's regiment is attacked by the beasts that live within.
a perfectly crafted page-turner that has something for everyone
Saved by her dormant Grisha powers, Alina is taken to the royal court where she will train amongst other Grisha and learn of her true destiny as the Sun Summoner.
Alina must grapple with court politics and her newfound power, while the nation's hope rests on her to destroy the Shadow Fold and become Ravka's saviour.
When I first read Shadow and Bone, I was wholly immersed in Bardugo's distinctive, history-inspired world.
As a lover of history and fantasy worlds, Shadow and Bone's multi-faceted setting, plot and characters appealed to me.
This is a perfectly crafted page-turner that has something for everyone – romance, action, magic, plot twists, and will make you hungry for more.
More Healthista Content:
In what order should I apply my skincare products?
7 healthy snacks to keep you full on the go
'Read more books' says leading purpose and performance coach Mark Whittle – here's why reading is so important for our wellbeing
9 natural insomnia remedies to help you sleep better tonight
Like this article? Sign up to our newsletter to get more articles like this delivered straight to your inbox.