Skin care is self care. Celebrity facialist and Healthista Collective expert Abigail James explains what order we should be applying our skincare products in
It's easy to get confused by all the different skincare products overloading the internet.
We all want glowing, fresh-looking skin but we are all guilty of buying a load of different products without knowing which order to apply them in.
Although we all desire that perfect young, dewy and flawless-looking skin it's important not to overload your skin too.
That's why it's essential to use the right products and in the right order for the best possible benefit to your skin.
Here are some thoughts on the best order to apply your skincare products for optimum results…
For your morning routine:
#1 Cleanse first
Starting your morning routine with a cleanser is vital, whatever type of cleanser that may be.
You may think that cleansing in the morning isn't essential as you haven't been wearing makeup in your sleep but your body has been perspiring and releasing sweat in the night through regeneration.
Your cleanser needs to be massaged into the skin, this can be done with more pressure if necessary. After, rinse off any cleanser with a fresh warm cloth (ensure cloth is not too hot as this can dry out your skin).
Your body has been perspiring and releasing sweat in the night through regeneration
#2 Tone second
Toner needs to be applied after a cleanse. Toners have many benefits such as minimizing the appearance of pores and removing oil. Plus, it's super refreshing to apply to the skin in the mornings.
Your toner should be applied using a cotton pad or spritzer etc… and then pressed into the skin gently with the fingers.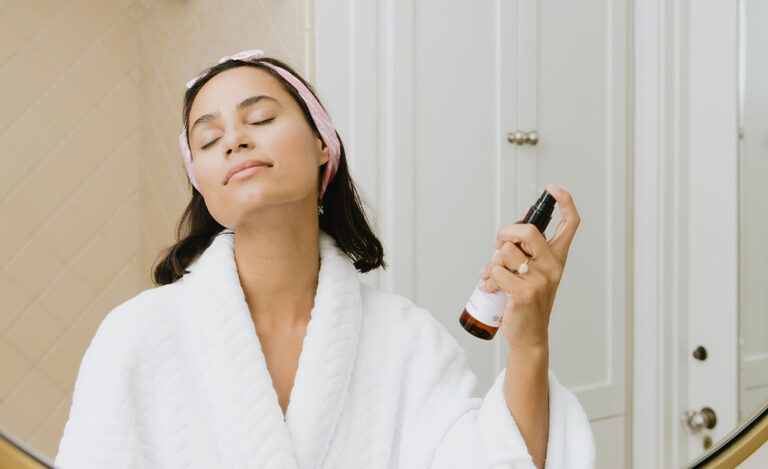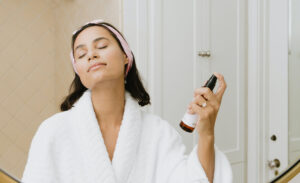 #3 Then it's time to add a serum
You should add your serums after you tone. Now your skin is nicely clean after cleansing and toning, your serums will allow all the goodness to be absorbed into your skin.
Serums are the active powerhouse in your skincare routine, and they absorb quickly into your skin.
Serums add moisture but be sure to use an oil-free serum first, because any oil on the skin will prevent other products from going into your skin quickly.
Serums are the active powerhouse in your skincare routine, absorbing quickly into your skin
Your serums should be patted and smoothed gently onto the skin.
#4 Moisturiser is next
This is the nourishing part of your skincare routine. This step is extremely important to add nourishment and hydration back into your skin, especially for those who are prone to drier skin.
If you are applying makeup after your skincare products this step is important for ensuring your makeup doesn't grab to drier patches on your skin.
#5 Don't forget SPF
SPF is extremely important in protecting your skin and keeping it looking good and young. If your moisturiser already contains SPF then this step can be ignored.
But don't over rub sun creams as they can bobble and streak which is not good if you are applying makeup.
We are ending with the thickest textured products after starting with the finest texture. This is to ensure all the products being applied get fully absorbed into the skin and not removed by the following products.

For your evening routine:
#1 Cleanse first
If you have been wearing up throughout the day then cleansing in the evening is an extremely important step in your evening skincare routine.
My personal preference is to use two cleanses in the evening. The first cleanser is a balm or creme which would be rinsed off with a warm damp cloth. If you have been wearing makeup this will take off the majority of your makeup.
The second cleanser is more of a gentle wash which is typically a moose or foam which I will rinse again with a fresh cloth.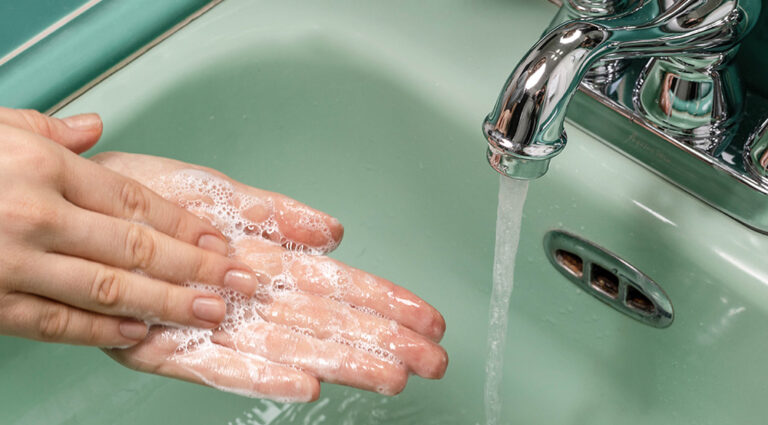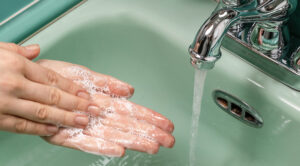 #2 Serum next
This step in the evenings can be skipped but again like your morning routine you should pat and smooth serums gently onto your skin.
Retinol serum is recommended in order to speed up your skin's cell turnover over the night
In the evenings, retinol serum is recommended in order to speed up your skin's cell turnover during the night.
#3 Then apply some night oil
This step is particularly important, you can use a moisturiser here but a night oil is just a better option for those who tend to have drier skin.
With oils, use just a little, then pat, smooth and massage into skin. Spend extra time on your acupuncture points to destress and flush away the stress of the day.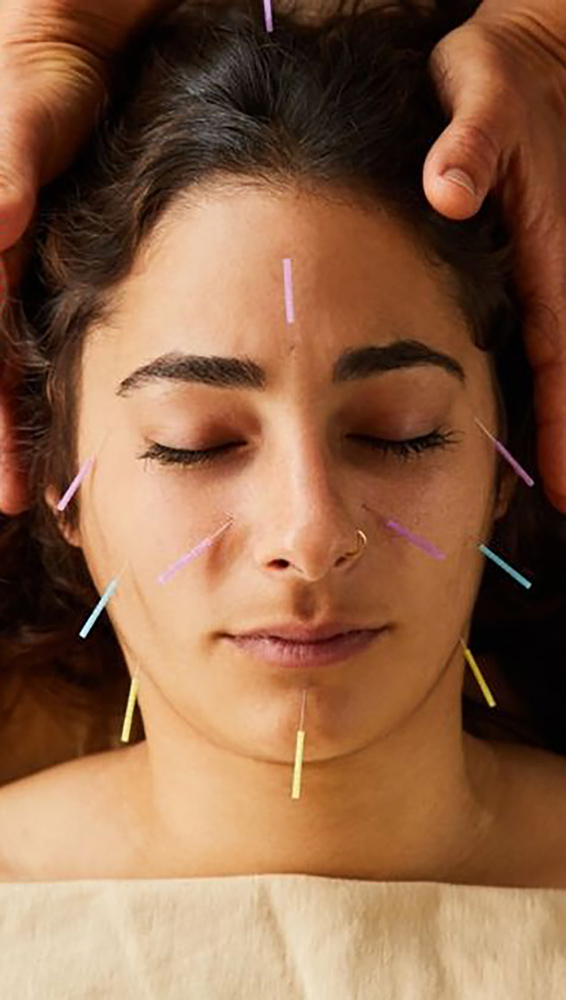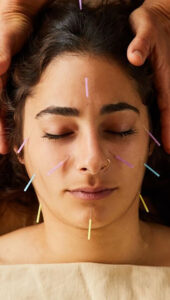 #4 Night Moisturiser (optional)
You can add a night moisturiser at the end of your evening routine if you feel your skin needs it due to increased dryness.
However, for oily skins don't overload with too many products.
Other skincare throughout the week:
Now that we understand the basics of our morning and evening routines you may be wondering about masks and exfoliators?
Depending on your skin's condition, masks and exfoliators can be a beneficial addition to your skincare regime.
One mask a week but this can be extended to two to three masks targeting different areas of our face
Nevertheless, I would recommend using one mask a week. This can be extended to two to three masks targeting different areas of your face.
For exfoliators, I prefer to use them in the evening rather than at night and prefer to use an AHA exfoliant.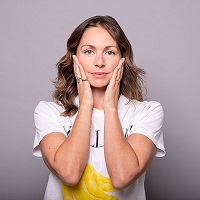 Abigail James is one of the most well-respected skincare and wellbeing experts within the UK. She is also the author of Love Your Skin.
Globally recognised and called upon by brands for her extensive knowledge, respected skills, legendary facial massages and her results-driven bespoke treatments, delivering the best facials in London.
A firm favourite amongst celebrities and those who simply want the best for their skin.
More Healthista Content
Hay fever driving you mad? 6 proven ways to reduce symptoms naturally
7 environmentally friendly product swaps you didn't know you needed
From Britney Spears to Kanye West: 12 best songs proven to take your workout to the next level
5 reasons you need to start drinking herbal tea
Like this article? Sign up to our newsletter to get more articles like this delivered straight to your inbox.