The ORA 2 from LELO mimics the movements of a lover's tongue and vibrates in the most astounding way. Healthista's Alexandra Petra reviewed it 
I don't always orgasm during sex. That's just how it is. I am not alone, one study found that 75 per cent of women rarely orgasm through intercourse on its own. But oral sex on the other hand is another story. Whoever invented it? THANK YOU. It rarely fails to hit the mark for me, thanks, I guess to my husband knowing exactly what to do to tip me over the edge (you would hope so, after 17 years). The bad news is he is not always home.
Women love oral sex and other really obvious news
Another thing I am not alone in is my penchant for oral sex. Research by glossy vibrator company LELO found that 62 per cent of women can climax through oral sex alone and 96 per cent claim to love it.
Now, LELO who specialises in sex toys for women have er, come to the rescue with a sex toy that simulates oral sex.  The LELO ORA was the very first version of this snazzy machine that in principle sounds like God's gift to all women, more available than Jamie Dornan and with the ability to be switched off at will.
this snazzy machine is like God's gift to all women, more available than Jamie Dornan and with the ability to be switched off at will
In fact, in 2014 when it was launched the ORA was the first sex toy to win a prestigious Cannes Lion Award for design in competition with brands such as Coca-Cola and Samsung. Thanks to a shape that allows for grip and user control, the handheld gadget is placed against the clitoris where a protruding 'nub' (a little ball beneath the silicone) revolves in a circular motion and vibrates at a speed you control from the back of it. The idea? The revolving nub mimics the actions of a tongue during oral sex.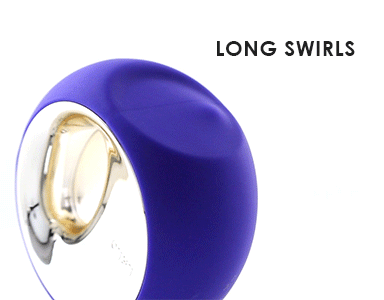 For me, the ORA wasn't powerful enough to give me the deep, targeted pressure I need so it didn't quite hit the mark.
Fortunately, LELO has now launched the new ORA 2 which has turned out for me to be a whole new ball game.
Now this clitoral massager actually mimics a tongue
Now, it's not just any old revolving ball you're working with. Firstly, the new ball that makes up the nub in the ORA 2 clitoral massager protrudes much further than the previous model, maybe about 200 per cent more, so you have deeper feeling because there's a much bigger ball now revolving around your clitoris.Much much more like a real tongue.
Plus, there are now ten vibration settings and routines, from continuous to to zig-zaggy, intervals and everything in between. My preference was to start slow on a continuous, soft setting then try intervals of hard, soft and then soft, hard before finishing on the highest, hardest speed I could get.
I usually like targeted, spot-on and continuous stimulation and thought I wasn't keen on circular movements. But once I relaxed into it, and found the routine I liked, the stimulation began to feel more and more intense and that really got me going.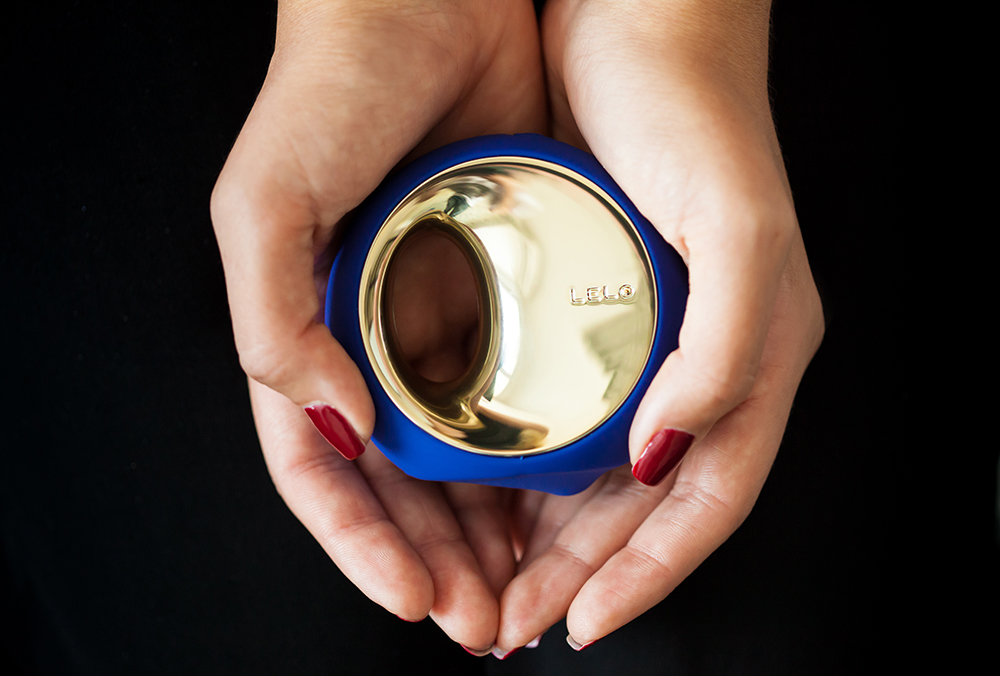 …and the sensitive responses of a real-life lover
My favourite bit was the machine seemed to know what I liked more of, like a real-life lover. That's because this oral sex vibrator now comes with what LELO have called a 'Unique SenseTouch Technology' which means that sensors in the surface detect subtle movements you're making and react with increased intensity of the swirling tongue and its vibrations. Without you doing anything to the dials. This is quite surprising at first as I was thinking, 'Oh Gosh, I can't control this thing.' But I quickly relaxed into it and learned to trust it and let it do its thing, just like real life I guess.
Pros: 
Award-winning design
Doesn't look like a sex toy
Is intuitive and increases intensity based on what you're enjoying
Protruding nub brings targeted, deep pressure
Circular movements are great for people that like stimulation down the sides of their clitoris (one of the speeds allows you to only have it on one side).
Cons: 
If circular stimulation isn't your thing, you might not like this
It's cumbersome to use while you're having sex as it's quite big and kind of gets in the way.
Definitely a solo thing.
Final verdict
For women that like oral sex, and circular stimulation in particular, this product is pretty revolutionary. Just make sure you experiment with the settings and let it do its thing for a while before you give up. For me, perseverance paid off so give it some time and you'll be rewarded.
User time: 1 hour (the power decreases when it's not in use which saves energy)
Material: Silicone and steel
Charging: USB
Colours: Midnight Blue, Deep Rose and Black
Cost: £145 with free shipping from LELO.COM
MORE:
Best vibrators for women – tested by the Healthista team
2 female stimulating gadgets with the 'Oh' factor
Like this article? Sign up to our newsletter to get more articles like this delivered straight to your inbox.