We've found the best vibrators for women guaranteed to hit the spot – all tested and tried by our intrepid researchers
THE DOUBLE PLEASER
What is it: 
Lelo Ina Wave is the first vibrator designed to feel like your lover's fingers are caressing you. It's packed with dual action leaving you breathless from inside out by stimulating your G-spot and your clitoris with the help of ten vibrations and wave settings.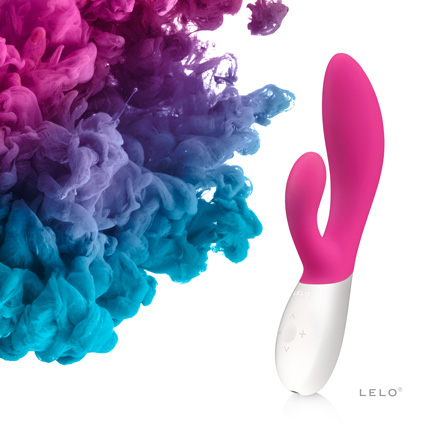 Tester says:
'I'd forgotten how much I loved the Rampant Rabbit in the late '90s. This, it's modern and much more refined cousin, brought me new surprises. First, the silky silicone isn't cold and sticky latex so it's comfortable and clean to use.
'The clitoris massager has ten speeds and gets really powerful, if that's what you're into, which I am. I found the clit tip a little large but once I got the hang of maneovering it I was fine.
a cross between clitoral and vaginal stimulation – I'd highly recommend it
'The best part was the way the curved head moves backwards and forwards in different speeds against your G-spot, an enveloping and powerful massage in just the right spot. Don't let the pink or the size fool you into thinking this thing can't deliver. For that 'blended orgasm' – a cross between clitoral and vaginal stimulating – many of us love, this really does the job. I'd highly recommend it.'
THE VIBRATING UFO
What is it: This rather odd looking sex toy is the Durex Sensual Bliss Intimate Massager, so called because it provides surface stimulation to you (and possibly your partner's) whole body for an overall sensual experience.
Tester says: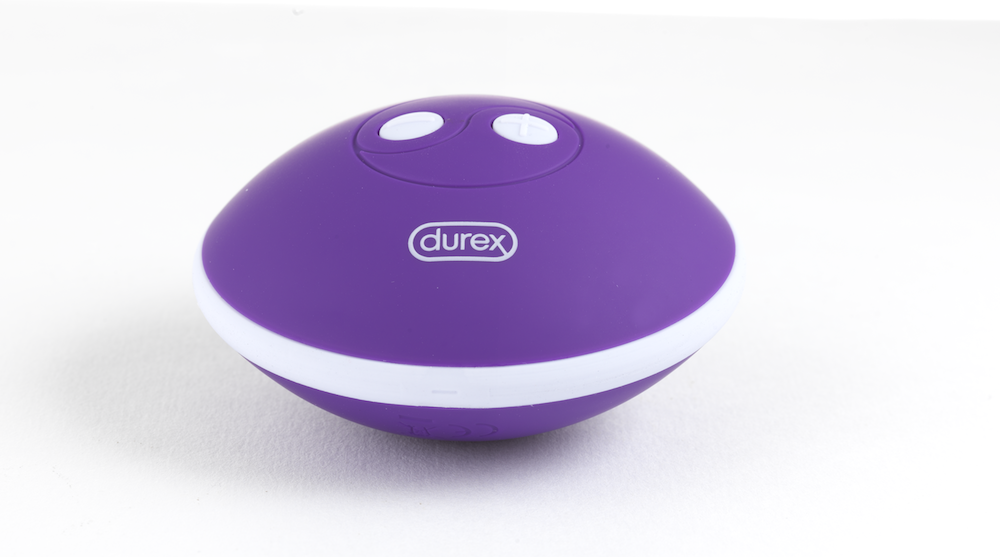 Fun is guaranteed with this little UFO lookalike, whether you are using it with a partner or in a solo session. The unique thing about this sex toy is it's shape – we have all seen rabbits and plain old fashioned dildos but the Durex Sensual Bliss Intimate Massager is round and shaped like a UFO. It's just the right size to fit the palm of your hand which makes it easy to hold and navigate.
The two little buttons are to switch between three speeds and four different pulse modes – this toy has a vibration for everyone! If you and your partner enjoy surface stimulation this is just the right toy for you. The UFO can be used to pleasure your other half at their favourite spot and give them an out-of-space experience. This is definitely one for those of you who enjoy clitoris stimulation and massages.
In terms of functionality, this toy has two plus points: the soft coating makes it easy to clean and it's battery-free – chargeable via USB. I would recommend this to sex toy virgins who might think that bigger penetrative toys look a little intimidating. At £49.99 this is an affordable sex toy that you and your partner can both enjoy together.
THE WORLD'S FIRST MUSIC VIBRATOR
What is it: LELO have bought you the world's first wireless music vibrator in the form of Siri 2 £129 which is installed with eight vibration modes based on various genres of music. It also responds to any sound, be it your playlist, your partner's voice, your voice, singing in the shower – oh did we mention it's also waterproof. This little number, available in pink, purple and black, has an enhanced motor meaning double the power. Time to get your groove on.
Tester says: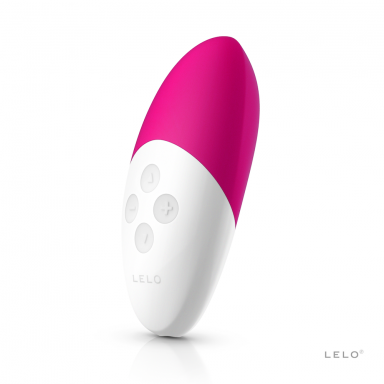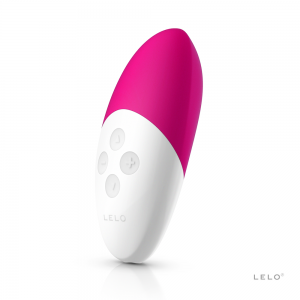 'When I heard about this 'world's first music vibrator' I thought it would be some kind of iPod vibrating thingie. But no, the Siri 2 £129 wasn't what I expected. It has eight vibrating speeds programmed into it each of which vibrate to the kind of rhythm of certain musical styles, laconic and rhythmic for reggae, slow for classic and beaty for R&B. I could really connect to that idea and had no idea which one was which, except for the R&B one which was obvious – I guess the ear in my clitoris isn't that well refined.
'This toy comes – excuse the pun – into its own when you put it into external sound sensory mode. You use the vibrator near a source of music and it vibrates to the beat, seriously! You need to be quite close to a speaker though or it won't work, so logistically it means you might have to wait until the kids have gone to bed if the sound system is in the lounge. One thing is certain, the feeling of climaxing to the string and percussive beats of Pomp and Circumstance (which is what I played when I debuted mine) is a properly memorable experience. I guess because for me, music is so sensual anyway that being sexually stimulated while also having your hearing turned on by gorgeous music was for me, uniquely satisfying and surprising and quite fun for my partner (we can't wait to try it with him playing guitar) and I couldn't wait to do more.'
the feeling of climaxing to the string and percussive beats of Pomp and Circumstance is a memorable experience
THE AQUA RABBIT
A survey carried out by Love Honey found that 93 per cent of couples have sex in the shower or bath – so, here's the perfect toy for it.  The Drops of Sweden H2O Water Jet Rabbit Vibrator is two toys in one because it can also be used outside of the bathroom meaning the possibilities are endless. With the water aimed at your clitoris and the curve hitting your G-Spot, this is a toy for any woman, single or taken.
Tester says: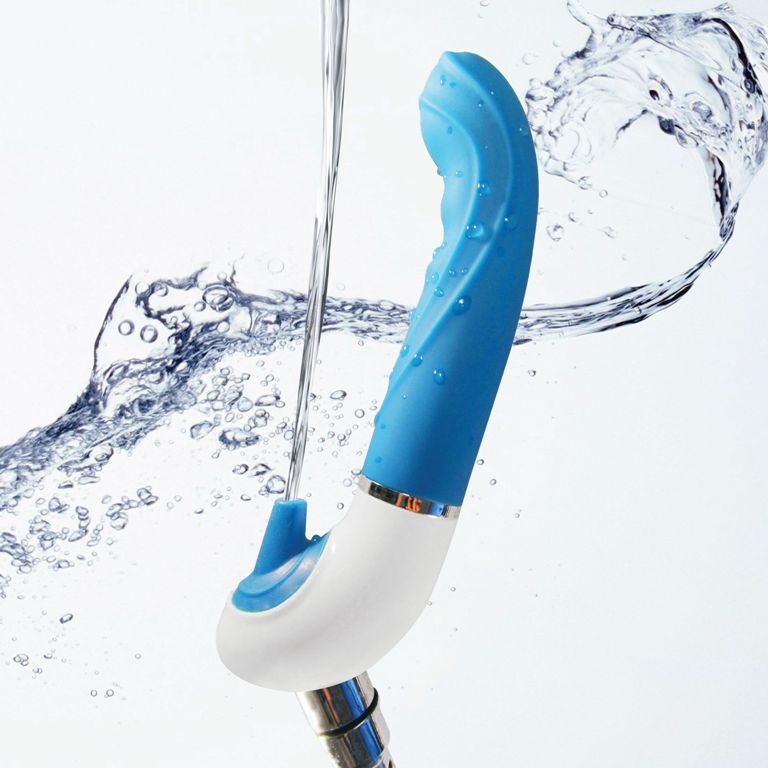 The main problem you're going to have with this toy is finding the perfect temperature – FYI, if it seems lukewarm on your hands, it's probably too hot for your nether regions.
The way the water squirts up (literally) has a powerful and spectacular effect on your clitoris. The only problem is that there isn't a way to turn down the pressure for the water (not with my shower anyway) which would have been brilliant to experiment with, especially when you first get going.
Annoyingly, you have to buy batteries for Drops of Sweden H2O Water Jet Rabbit Vibrator (don't worry, I've double-checked, you can't electrocute yourself), but there were a couple of times where the batteries ran out which was a bit of a mood killer but at least I had the thrill of water to keep me satisfied. The top of the dildo is slightly curved, quite soft and has two ridges which heightened my arousal.
You can adapt this toy to use in the shower AND in the bedroom as it comes with an additional cap so this is practically two sex toys in one, just for £44.99. With ten vibration modes – lucky me – you can't go too wrong…unless the batteries run out.
READ MORE: 6 best new vibrators you really need to try
A GIRL'S VIBRATING BEST FRIEND 
What is it: Bijoux Indiscrets cleverly crafted a vibrator that's discreet, pretty to look at and non-intimidating with their Twenty One diamond vibrator. Essentially, this modernised sex toy is for clitoral stimulation so the focus is all on you ladies. There's nothing like it in the sex toy industry at the moment so we had to try it.
Tester says: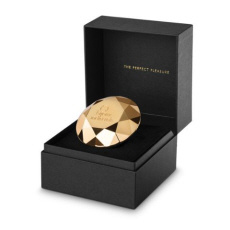 One of the biggest selling points of the Twenty One diamond vibrator is it's unique appearance as it's small, feminine, sophisticated, and I will go as far to say – beautiful. It's so different to the big, daunting (and sometimes ugly) sex toys that make your insides shrivel up, as well as the generic bullets we're so used to seeing. This is perfect for first time users or women who aren't keen on self penetration.
Twenty one is also extremely discreet so if you're embarrassed about having a vibrator, this could be the one for you. It very much looks like Paco Rabanne's Lady Million perfume, and comes in a little black box so it seems like a grand piece of jewellery. If you had a house-party, no-one would be aware of what they just came across,  and if somebody burgles your house, they'll be pretty annoyed to find it's not worth much (unless they're a woman of course). It also comes with a USB charger (no need to run out and by those batteries mid-session, wahey) and a satin pouch, to add to the discreetness.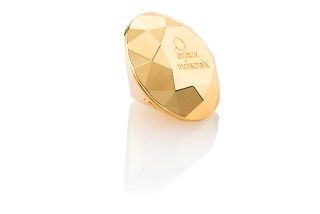 The diamond shape means there's different angles to get pleasure from, and Bijoux conveniently include a Quick Start Guide which advises you on how to use the different sides of the diamond to  'Enjoy, Massage and Focus' so you can get the most out of this golden number.
Personally, I found the side surfaces and rounded edge the most pleasurable as I could stimulate the clitoris with precision and then tailor my pleasure by experimenting with the three different speeds and seven vibration modes.
Although it's small, light and easy to use, the metallic finish means that it can get quite slippery and therefore a bit difficult to rotate at times.
One button does it all (on, off, speeds, vibrations) which is great in terms of ease but can be annoying if you want to go back to a certain mode. However, that frustration will soon be dealt with, wink wink.
Although this isn't a penetrative sex toy, don't under-estimate it as 86 per cent of women orgasm purely through clitoral stimulation. It's small, use-able, affordable (only £49.95) and highly pleasurable.
READ MORE: 10 foods that boost male fertility  
THE TEENY WEENY STROKER
What is it: The Durex Exciting Touch Multi-Functional Stroker is the lightest and smallest bullet from the Durex range with a slight curve to focus on clitoral stimulation with a velvet smooth finish. This can be taken anywhere discreetly, even in the shower.
Tester says: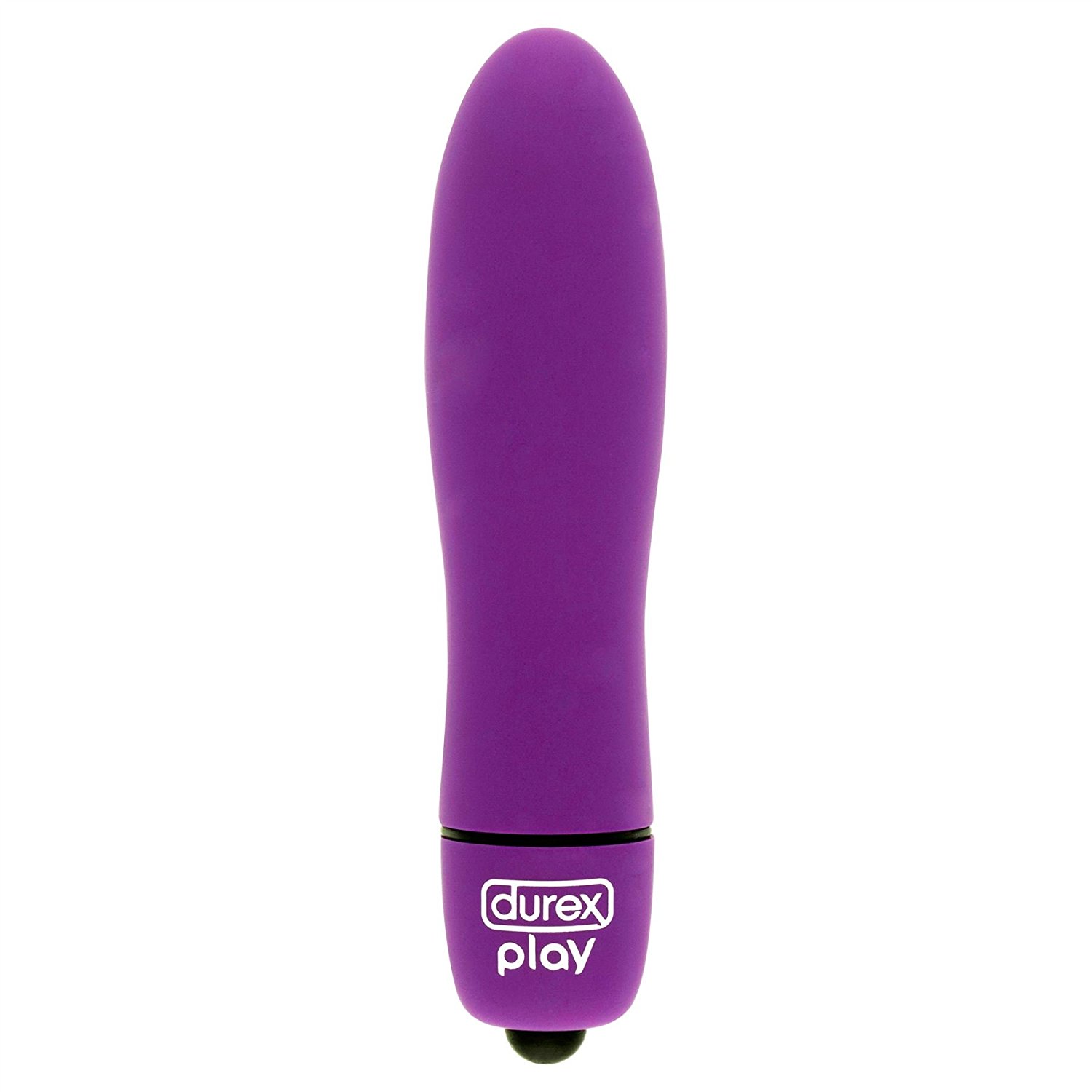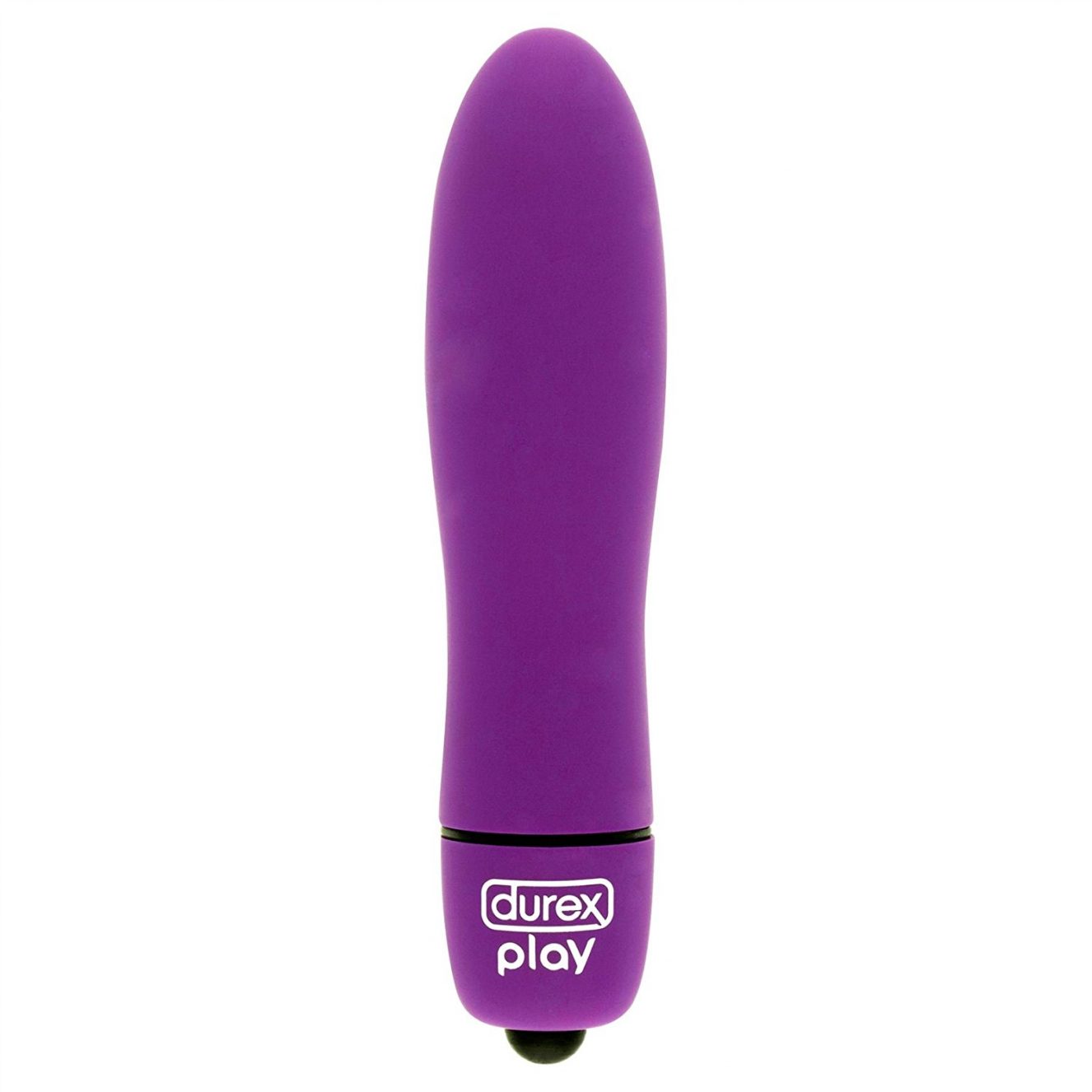 Itsy teeny weeny, this little purple toy is actually quite dreamy. You'd be forgiven for thinking it wouldn't do much being barely three inches long and not even two inches wide but it packs a punch of power for your pleasure, all for just £24.99.
The Durex Exciting Touch Multi-Functional Stroker has two very important plus points: firstly it's small enough to hold (and conceal) in the palm of your hand. Secondly, it has a pointed tip that can be used for pinpoint, precision stimulation.
To get this little thing going, one button does it all. Each press of the button takes you through two different speeds of straight vibrations with the addition of three different styles of pulsation. I found only the two speeds and one of the pulse modes useful so generally left the other two redundant.
If you're looking to travel light then this is the ideal companion too as it's small and discreet enough for popping in your bag, and housed in its own drawstring satin pocket, which is a nice touch. It's also waterproof so take it with you when you jump in the bath or shower.
The only inconvenience I found with this mini power tool is if you find yourself trying the next pulse mode along, there's no back button so you have go through all of them to go back to the one you want. I also would have liked it to feel a bit weightier, although its lightness is a bonus, a bit of weight would have heightened the pleasure even more.
If you want a toy to hit the high notes as quickly as possible though, you're looking at a nifty five minutes for this contender which is impressive and the pointed tip does an awesome job at clitoris stimulation. I'd definitely recommend this for girls on the go who want quick, easy fun at their fingertips.
So the saying really rings true for the Durex Exciting Touch – good things do come in small packages.
READ MORE: 10 best love letters of all time
THE HEATED ICICLE
What is it: The Icicles No 43 Pink Heart Glass Dildo can be heated up and cooled down to give your body goosebumps, thrills and full arousal. This glass crafted dildo is body safe, with a curve that's sure to hit your G-Spot. At £44.99, Jo Divine have created something that will want to make you grab and say 'mine'.
Tester says: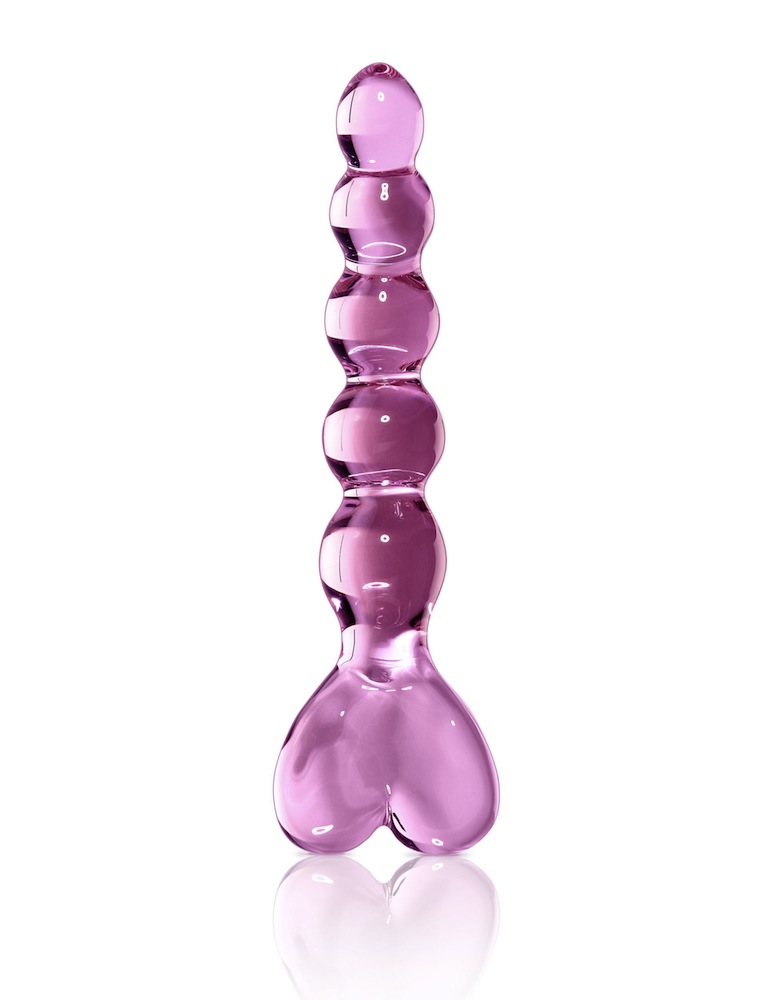 This pink heart icicle creation is made of non-penetrable glass (how ironic) so there's no need to feel scared about using it firmly as this doesn't come with a 'fragile' label. It's completely safe to use.
The Icicles No 43 Pink Heart Glass Dildo is unique in it's appearance. The image doesn't show the curve of of this sex toy – think of a small bridge. I'll be honest, I was apprehensive when I first saw it but the curve worked wonders as it was able to penetrate my G-spot more effectively than the usual dildos with the slight curve at the tip.
The bold circular appearance may have been off-putting if it wasn't for the very faint pink that isn't too Barbie doll like. I also really enjoyed the sensations of the ball like ridges – again, bit apprehensive as it was something completely different to what I've tried before, but they achieved maximum fulfilment, with the added bonus of becoming slightly bigger the further you delve.
The icicle can be warmed up or cooled down to provide different sensations to your body so if you're up for trying something new, this is brilliant to experiment with. It can be heated in the microwave – no thank you – you heat food in there! But running warm water over does the job perfectly. Be careful not to heat it too much otherwise the dildo won't be the only thing that's pink.
I loved when it was heated; it made me relax more and gave a tantalising sensation.The cold was really titillating on the nipples, (excuse the pun) but I wasn't so keen using it downstairs but maybe that's because it's freezing cold outside. In the summer, this icicle may be be a surprising and much needed pleaser.
The pink heart icicle may not vibrate or pulse but the sensations from the different temperatures and satisfaction you get from the ridges are a different type of bliss.
Read more:
Best sexy gifts for your lover
"I'm no longer sexually attracted to my husband"
Like this article? Sign up to our newsletter to get more articles like this delivered straight to your inbox.