Valentine's Day left you a little unsatisfied? Don't despair – vibrator technology has been given a revamp in 2017, and Healthista have scoured to find the best six vibrators for the experienced and newbies. Call it the dirty work we've done for you… 
Putting the 'adult' in sex toy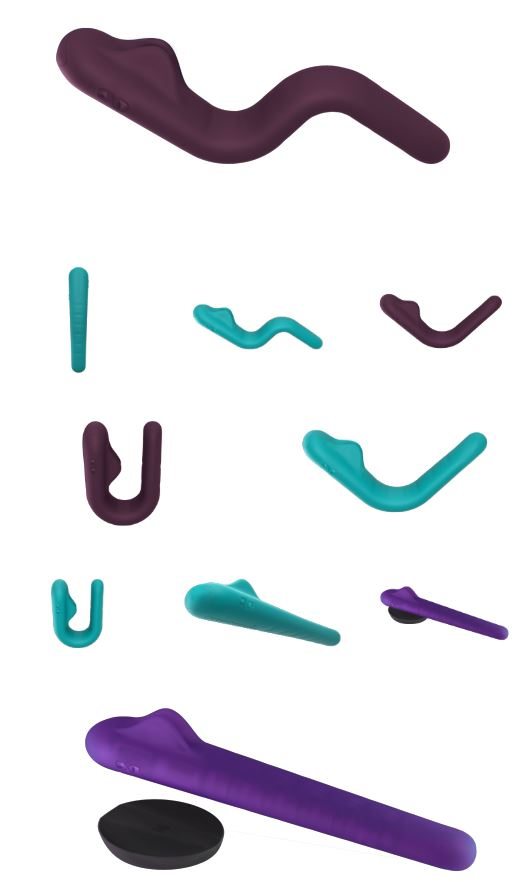 Like nothing you have ever seen in your sex-shop browsing before; the Mystery Vibe Crescendo is a flexible vibrator that can bend into various shapes. Noticing that 'one size does not fit all', the Crescendo is adaptable for a more personal experience. It has six powerful motors along the wand, of which can be controlled into a custom vibrating experience using your phone. Aware of high smart phone usage, Mystery Vibe has innovatively developed an app which can be connected with the toy, and used to control configurations. It can be charged by simply placing it on a charger pad without any wires.
It's actually sexy to use, unlike the average vibrator
The Crescendo is so tantalising, that app SexToii has confirmed it is the top trending toy in the UK. SexToii is like a 'Tinder for sex toys', whereby people can swipe right (favourite or like) a toy in a stream to add to a wish list. With five years of development and a successful crowdfunding, the Crescendo is standing out ahead for its uniqueness and sexiness – something which sex toys can often fail to achieve.
Watch Mystery Vibes' video below to get a good idea of the workings:
https://www.youtube.com/watch?v=lXnOG67fYmA
Tester says: I fell in love as soon as I saw the packaging. It looked like an expensive bottle of champagne or perfume. If I was going to be bought a toy by a partner, this is the sort of thing I would want to receive. It felt luxurious in my hand as I excitedly prepared to use it, unlike many toys on the market which can look cheap and almost like a joke in their fluorescent pink packaging and tacky designs. It was ready to be used right away, and I had a lot of fun trying out the different shapes, which were easy to manoeuvre. It's a lot flatter than other vibrators, but once you get used to that, you're on a roll. I would have preferred to use this with a partner, as I can see it working well to get things going – it is actually sexy to use, unlike the average vibrator.
MORE: Best sexy gifts for Valentine's Day PLUS love or lust – what do you want more of?
The gentle sucker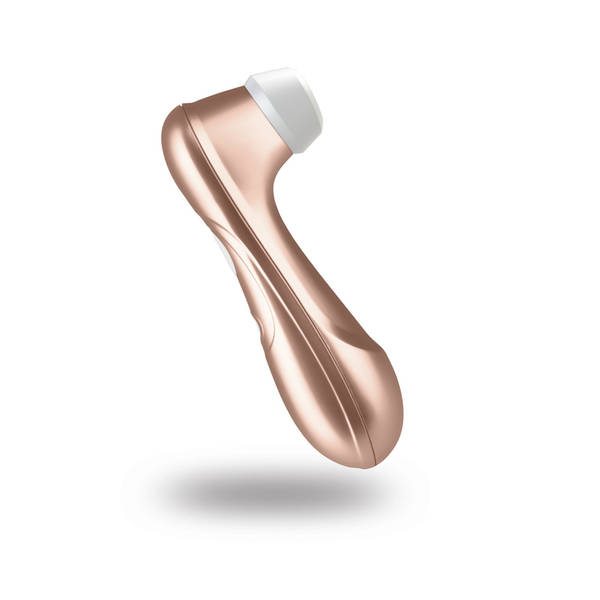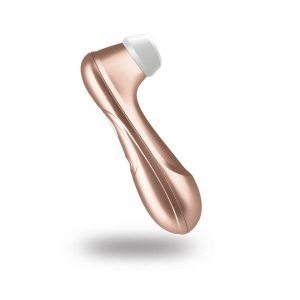 It made our favourite 2017 vibrators, but this is not a vibrator, rather a toy that uses pulsating airwaves. It essentially sucks on your clitoris using air suction technology, which sex shop Sh! say is taking over vibration. With a whopping 11 intensities, the Satisfyer does all the work to make you orgasm – once you have it placed in the right position, you don't need to move it. The supple silicone nozzle, which can be removed for hygienic cleaning, engulfs the clitoris and gets to work in record climax time. It can be used in the bath or shower for an even more powerful effect.
This 'vibrator' is AMAZING
Tester says: This 'vibrator' is AMAZING. At first, I didn't know much about the Satisfyer, other than it was a sleek rose gold design that looked like a face cleanser. I read the instructions beforehand, but was sceptical and slightly confused. On the first setting, it made a low humming sound without any vibration. There was seemingly no indication that it would drive me crazy down there, so this left me mind boggled already. As I went ahead, I came to the realisation men aren't alone in finding the exact spot, which I knew was essential for it to work. The Satisfyer gave me a sensation I hadn't ever had after less than a minute. Without any actual touching involved, the toy had somehow given me a prolonged and deep orgasm. I like how gentle yet effective it is, avoiding aggressive and often intimidating motions. I'm yet to use it underwater but imagine even better things.
The snug fit
Lovehoney Desire Clitoral Vibrator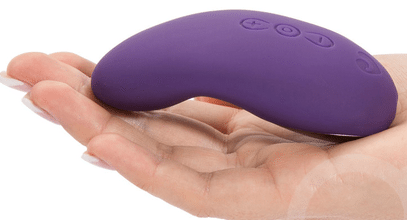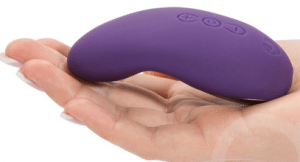 We were looking forward to giving this cute and simple vibrator ago, seeing as it boasts the title 'The World's Best Vibrator' by Good Housekeeping. Out of 27, the Desire Clitoral Vibrator came top with a score of 74/100, pleasing 9/10 women. The silicone pebble shape fits comfortably in the palm of one hand, with a tapered tip to target the right spot. Eight modes of vibration, each with 12 speeds of intensity, give the small wonder a lot of power all controlled with just two buttons. Despite this, is apparently whisper quiet.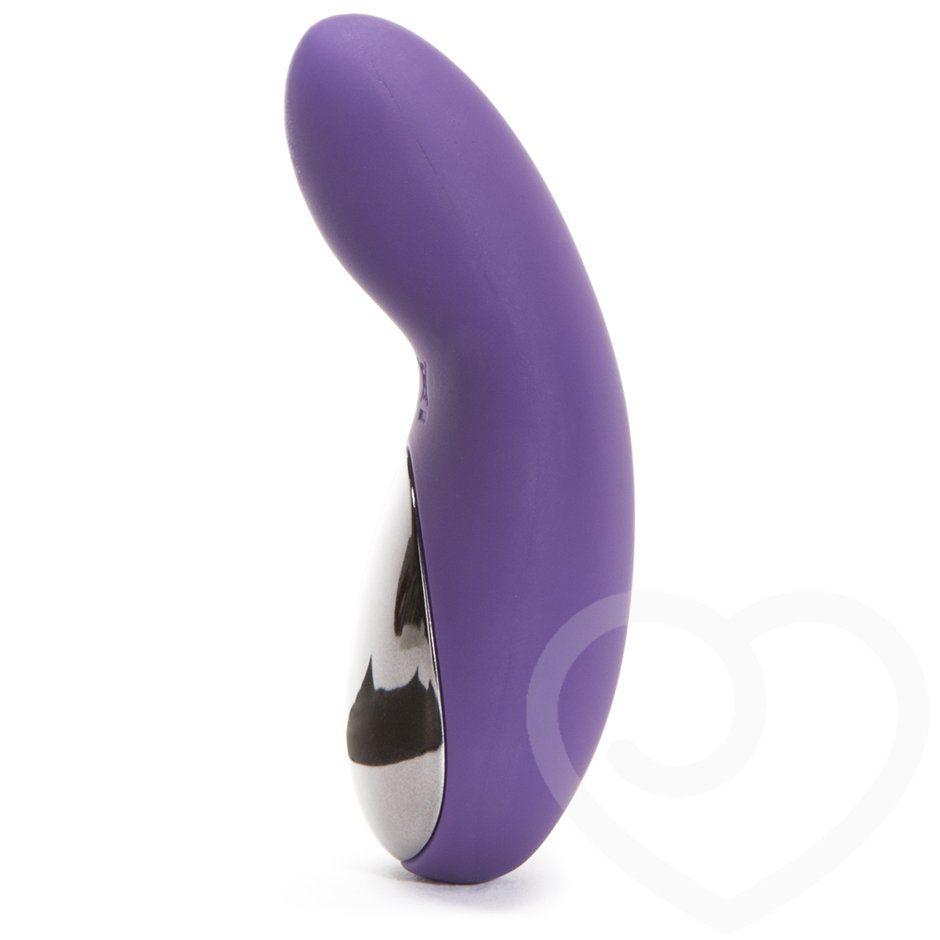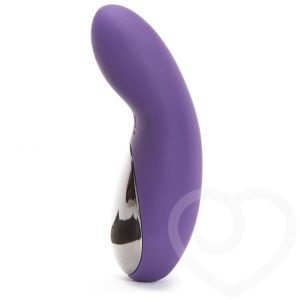 Tester says: The purple colours connoted sexy straight away, and the toy came zipped up in a small bag, which is easily storable and discreet. Although the boxing itself was unnecessarily big! The material was silky in my hand, and the shape wasn't bulky, but light and smooth. It's bigger than a bullet, but a great size. I had to charge it for 90 minutes before using it with a USB, and because I am used to a battery fuelled toy, I was confused at first. Once charged up its straightforward with minimal buttons. I love how it only needs one hand to get a good angle. My only criticism is that while it wasn't that quiet, it sounded more like an electric toothbrush than a 'whisper'. I would definitely recommend it to someone who wants an easy to use intense vibrator.
MORE: BDSM: A how-to guide for beginners
The feminine dark horse
Ooh La La Flower Vibrator, So Divine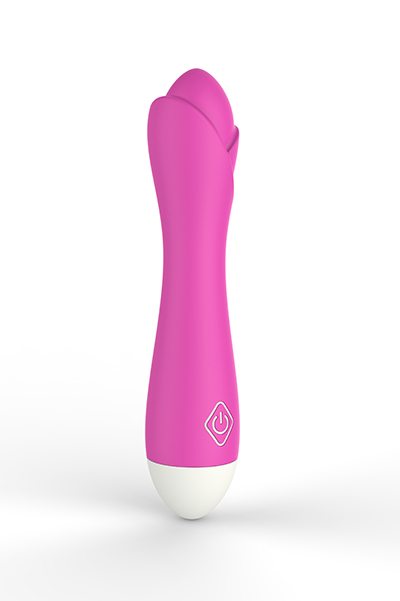 Although on the lower end of the price scale, the Flower Vibrator feels delicate and high quality to hold. This is due to the silicone material, which is great for soft skin contact. The flower design is feminine and perfect for a timid first time user. The tip allows for clitoral and G-spot stimulations, and looks like something familiar without being crude. You are spoilt with the choice with the waterproof vibrator having ten vibration modes, ready to use for two hours after a quick charge up.
This gave me multiple orgasms
Tester says: I was expecting a comfortable experience, considering the packaging didn't really scream erotic. It wasn't scary to look at, so I could recommend this to a new user trying to branch away from a simple bullet. It was easy to get to grips with, and actually more fun than I had anticipated. I wasn't nervous about it being really loud, despite giving each vibrating option a go. The closed flower tip is more than just a pretty design; the ribbed edges serve a purpose to tickle unexpectedly. I'd go as far as to say this gave me multiple orgasms with clitoris stimulation over a 15-20 minute period until I was ready to part with it until next time.
The Biggie
Magic Wand, So Divine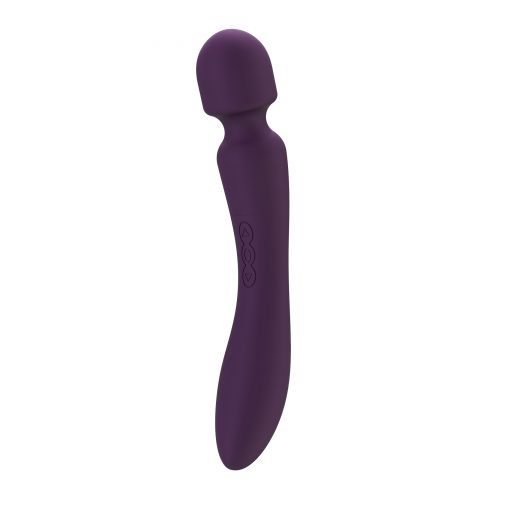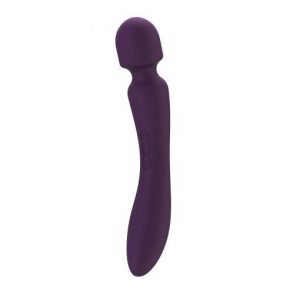 It wouldn't be right to not include a stronger and tougher toy that you can really go to town with. The regal looking purple Magic Wand is a double sided toy, with either end shaped differently to give you a choice of pleasure. There are seven pulsating patterns, with three speed options, all of which remain ultra-quiet despite its strength. If you're looking for a biggie, the soft silicone toy is a whopping 9.5 inches, but comes with a discreet drawstring pouch for stowing away. It's easily charged by attaching a USB from the wall to the neck of the toy.
Even as a beginner, I didn't find it too intimidating
Tester says: I am quite a sex-toy novice, not that I'm prude – but rather because I just find some toys too intricate and complex. What I loved about the Magic Wand when I first saw it, was that it looked fuss-free. Some vibrators are small and compact and I guess size doesn't matter, it's how you use it but I also like to know that it's not going to get lost. At 9.5 inches from base to tip that's something that you don't have to worry about with the Magic Wand and when I realised that one side could be inserted I was sold.
I really liked the Magic Wand, so much so that I've named him Woody
The magic wand is far from discreet when it arrives, and I struggled to fit it in my rather large tote bag. There's a picture of the wand on the box however this is not to scale – the actual wand is a lot bigger. But as a beginner, I didn't find it too intimidating. I love un-boxing things where it's home furnishings or a new pair of shoes, there's just thrill to see what's inside. I love brand communication and although it's not personalised you get a cute note which basically tells you how to on clean the wand plus a lovely drawstring pouch to keep it safe in.
Now to the nitty gritty –  it was so easy to operate. You have to press the middle button to turn it on and off, then choose which side you want by pressing the corresponding arrow. You then press the arrow again and again to select which of the three speeds and 7 patterns that you want.
I really liked the Magic Wand, so much so that I've named him Woody and for me as a beginner it was a very satisfying experience. The selection of vibrations was great and having the freedom to decide which end to use was an added bonus. It was a downside they didn't vibrate at the same time, but the insertable end was definitely my favourite. I used it alone, but it's interactive nature makes a great for partner use too. I think it's definitely worth a try for a fun-filled orgasmic night, and I would give it a 4/5.
Healthista favourite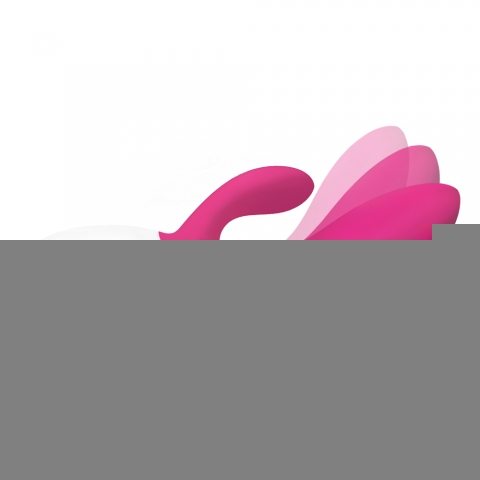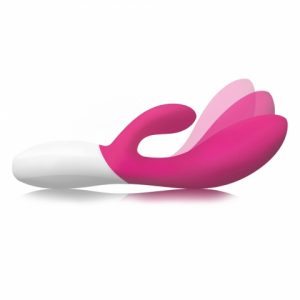 Although it looks pretty simple and almost old fashioned to the eye, the Ina Wave will leave you breathless with its technology focusing on the G-spot.  It's no secret this is a difficult place to find, let alone please, but this toy gives amazing results with far less hard work. The rabbit design has a dual purpose; the larger arm imitates the fingers of a lover moving in a 'come-hither' motion of ten variations, and the smaller arm vibrates for clitoral stimulation, providing all the best feelings of foreplay.
Tester says: I love this vibrator!  The reason it's so compelling is because you have to do so little work with it. You simply position is correctly and then the part 'inside' moves up and down, massaging your G-spot by oscillating up and down, while the powerful clitoral vibrator does its work. You only have to gently hold it there. The orgasm I got from this was really really fast, almost to the point where I wanted it to slow down so I could enjoy the lead up more. There are eight really powerful speeds and the clitoral stimulator presses quite hard on exactly the right position, which works really well for me. You press the middle button to work through different modes for both parts, from interval vibration to different patterns. I like continuous and quite firm and if this is what you like, this one can really deliver. This is one of those things where if your man is not in the mood and you need quick satisfaction before bed, it does the trick efficiently, without fail.
MORE: 6 libido boosters to try tonight
MORE: 7 BEST Porn films for women
MORE: Best sexy Valentine's gift sets PLUS love or lust, what do YOU prefer?
Like this article? Sign up to our newsletter to get more articles like this delivered straight to your inbox.