Did you find the Fifty Shades Trilogy irresistible? You aren't alone. We sought the help of BDSM Mistress Madame Caramel & Sex Therapist, Sarah Berry to turn your fantasies into reality with our beginners guide to BDSM
Let's face it, although many of us like to see ourselves as forward thinking, open minded individuals, we often live inside a neat little box when it comes to sex. And whilst there is nothing wrong with this, sometimes we suppress our deepest sexual urges and desires in a bid to conform – and to what end? 
Sex is an ever evolving art. Looking back to the 19th century, it was common place for people to have sex fully clothed, with special holes for intercourse sown into the attire. Exploring beyond missionary position was a taboo, let alone oral or anal sex.
Nowadays, these acts are parts of everyday vanilla sex, and those who like rough sex, kink and fetishes are now the ones seen as the convention breakers; but the truth is maybe we are missing out?
sometimes we suppress our deepest sexual urges and desires in a bid to conform – and to what end?
If you've ever fantasised about adding something extra to your sex life – such as BDSM  – but been confused about where to start, we bring you expert advice from internationally renowned BDSM Mistress Madame Caramel and Sex Therapist, Sarah Berry.
What is BDSM ?
According to Madame Caramel 'depending on who you are BDSM can mean many things.'It stands for bondage and discipline (B&D), dominance and submission (D&S), and sadism & masochism (S&M).
For her as a wife-to-be, she cannot imagine what her relationship  would be like without BDSM and the couple enjoy a mixturee of all the elements, she is the dominant and he is the submissive.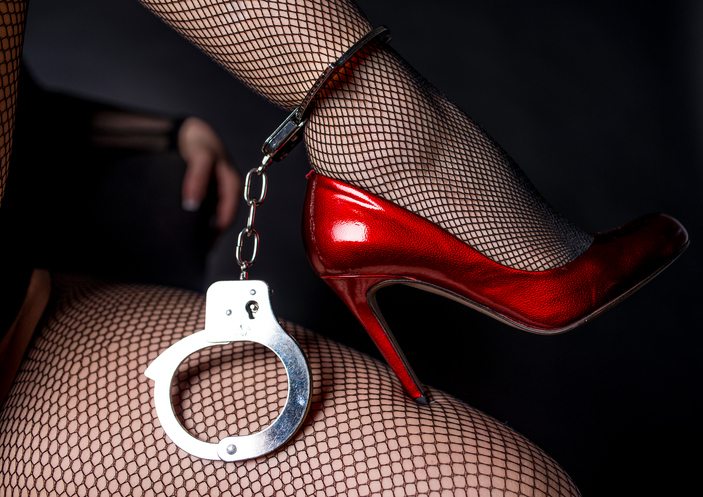 Bondage & Discipline
The bondage and discipline element of BDSM refers to sexual acts where the submissive partner is trained and restrained, many of these acts are present in our everyday sex life on a milder scale (think covering your partners eyes or holding their hands together).
Restraining the submissive can include a whole host of things from Shibari (a Japanese rope form of bondage) to being handcuffed to a bed post, partner, or oneself. There are also some more advanced forms of restraint, such as ceiling hooks and bondage cages.
Discipline on the other hand, has more of focus on behaviour modification, the submissive's behaviour is corrected with punishments, these can be physical and psychological like spanking or erotic humiliation.
Dominant & Submissive
In a BDSM relationship there is always a Dominant and a submissive. The Dominant is responsible for dominating the submissive; male Dominants are called Doms and female Dominants are called Dommes.
The submissive is the partner that gives up control in a BDSM relationship and male and females submissives are often called subs.
Sadism & Masochism
This is normally the area of BDSM that most people can't define, however it simply refers to the giving and receiving of pain. The masochist experiences pleasure by being inflicted with pain, whilst for the sadist the administration of pain produce pleasure.
The difference between difference between sadism and masochism and dominance and submission is that the former is about inflicting pain and the latter is about control.
They can feature simultaneously in a BDSM relationship, however infliction of pain is not always a component of the Dominant/submissive relationship.
How to tell whether you are a Dominant, submissive or switch?
So now we covered the basic elements of BDSM, it's time to find out what type of a role you would take on. Our sex expert, Sarah, tells us 'a session can involve you choosing to be dominant or submissive, or you may want to switch these roles.'
choose what makes you tick … and then whatever box that you decide to put yourself in, you try to explore that side.
The truth is the best way to find out that you like is to experiment, some of the most dominant people in their work & social life love taking on the role of the submissive in the bedroom and vice versa. Some people try both roles and realise that they like both and they switch session by session or even during the session.
It's all about finding the perfect balance for your partner and yourself, Madame Caramel recommends that you 'choose what makes you tick … and then whatever box that you decide to put yourself in, you try to explore that side.'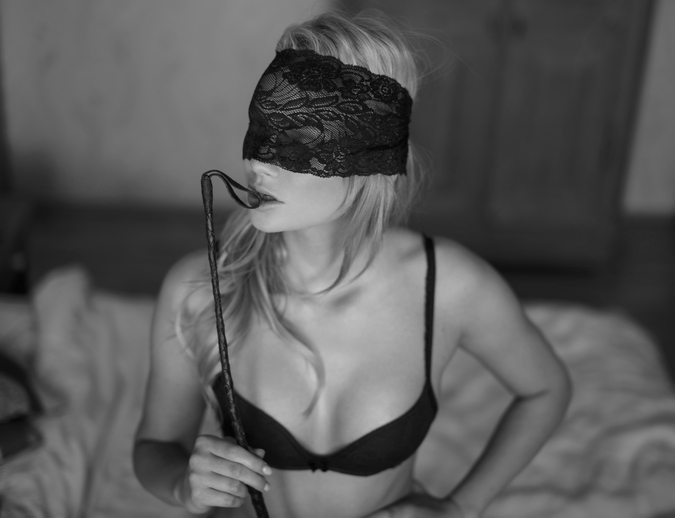 The great thing about BDSM is that it gives you and your partner the chance to explore another dimension of life and almost step into an alternative realm. It gives you the opportunity to try out your fantasies in safe and trusting environment, which can be great for your mental health and your relationship.
However, sex expert Sarah warns: 'adding things to you sex life doesn't necessarily make for a happier, more fulfilling experience' you both have to be on the same page.
How should I tell my partner about my fantasies?
We all know how difficult it can be to be to bring up something new to our partners, a barrage of thoughts fill your head: how will they take it, will this cause an argument, what if they shut me down. However the truth is a successful relation hinges on good communication.
Madame Caramel explains that it is important to 'understand each other and be able to talk about a range of subjects and this shouldn't be any different, if you are interested in BDSM you really should talk to your partner, make them aware of your desires, and try to explore your fantasies without being afraid.'
Think small; you can always add things later.
If you are worried about finding the words to tell your partner, try non verbal communication: maybe trying leaving them a sexy little note or watching a suggestive movie together. Sex expert Sarah says 'If you want to talk to your partner about kink and feel they may be nervous, you could ask them how they feel about your sex life. Do they have fantasies? Suggest things you might like try. Think small; you can always add things later.'
But remember, ' BDSM is only good for a relationship, if it's what you both want to do, no one feels pressured and it's an exciting endeavour rather than an ordeal or anything that feels tricky. Be open about how you feel and what you want.'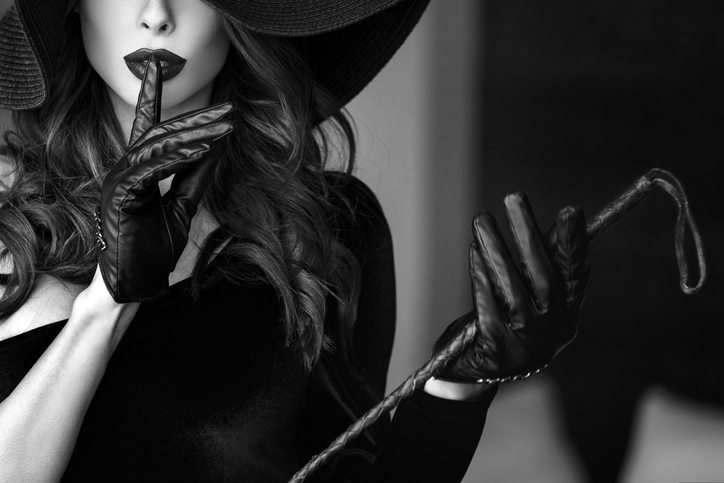 How can I introduce BDSM into my relationship?
So you've had a chat and you are both on the same page, but where do you start ? Sarah says 'being kinky doesn't have to involve expensive latex outfits, dungeons, scary hitting implements or humiliation (though all of these things can be enjoyable if that's your thing).'
If you just look around the house or assess your sexual habits, even if you think you aren't kinky, you will probably have bits of BDSM in your bedroom habits and useful tools lying around.
it's a good idea to have a safe word with BDSM as your role may include you shouting "no" when you're actually enjoying yourself.
Sarah says this could includes a range of things from 'whether [you] like to pin someone down (holding their wrists or tying to the bed posts), use sex toys with each other, scratch during sex or indulge in role-play.
If you're thinking of experimenting, you can use what's lying around your house – whether it's tying up with your dressing gown chord, using the back of a brush as a spanker.'

Our experts' top tips
CONSENT: The most important part of any sort of intimate physical encounter – whether it's vanilla sex or BDSM – is that you both consent to what is happening and understand that, at any point, you can stop the action.
SAFE WORDS: With BDSM, your role may include you shouting "no" when you're actually enjoying yourself, it's a good idea to have a safe word, which is a word that has nothing to do with your activity that means everything stops straight away
BLINDFOLDS: You could blindfold your partner while switching between teasing their body with ice cubes and kisses after drinking hot tea.
TALKING: Don't rush, enjoy the moment and really talk about it a lot – when you start playing you need to communicate a lot and when you finish playtime you also have to communicate to see if there are a few things that can be changed.
START SMALL: As a beginner you really don't need to buy a lot of things, you can start by tying or blindfolding each other with a satin scarf or using your panties to gag your partner – the options are endless
If you do want to buy some pieces there are a lot of beautiful shops out there where you can buy a range of toys: there is SH!, Bondara, Honour, Coco de Mer, Ann Summers, Love Honey & Agent Provocateur to name a few.
Our top 7 products for your BDSM starter kit:
#1 Latex
They say when you are dressed the part, you play the part and BDSM is no different. Get yourself some latex (or leather if you are allergic) and instantly transform into your role.
You can try: Latex Rubber Black Dress available to buy in the US from Amazon.
Or for UK based sales try: marysgift Wet Look Lingerie Short Black Dresses for Women available to buy from Amazon.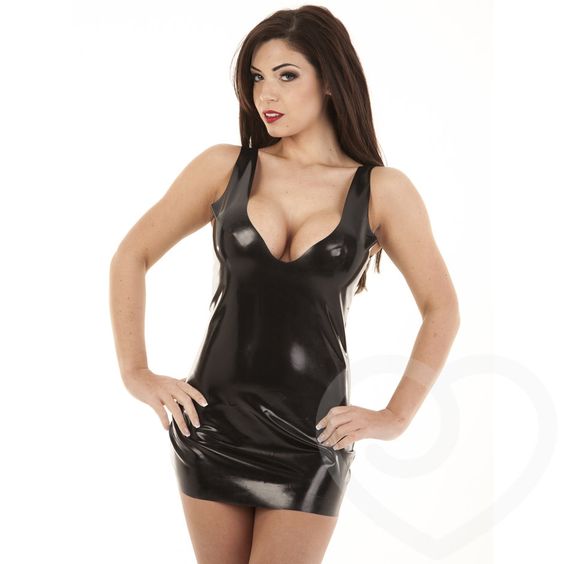 #2 Eye Patch
Everything is better when it's dark, amp up the intensity and suspense with some black out eye patches to blindfold the submissive.
You can try: Satin Eye Cover Silk Blindfold Tie available to but in the UK on Amazon.
Or for US based sales try: Satin Eye Mask Blindfold available to buy from Amazon.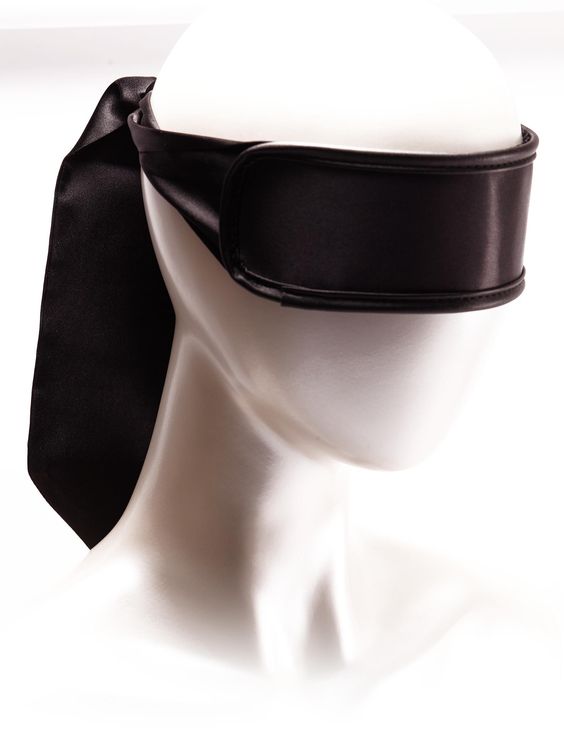 #3 Gag Ball
If you really want to take it up a notch, think about getting a gag ball, used by the dominant to silence the submissive. It can be very playful and teasing having to express yourself with non verbal language.
You can try: Dream Alice mouth ball available to buy on Amazon in the US.
Or try: Dominate All-Stars Soft Mouth Ball Plug available to buy on Amazon in the UK.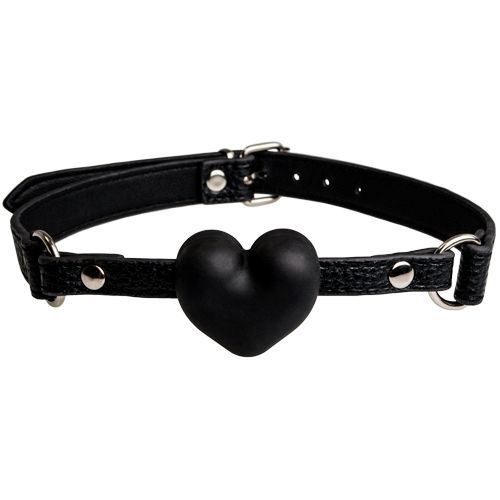 #4 Handcuffs
A staple piece for any couple trying BDSM, handcuffs add an element of thrill to a session and can be used for restraint to a fixture like a bed post or in front or behind of ones back.
You can try: NA Black Plush Lining Wrist Leather Handcuffs available to buy in the US on Amazon.
Or try: Plush Black Leather Hand Cuffs available to buy in the UK on Amazon.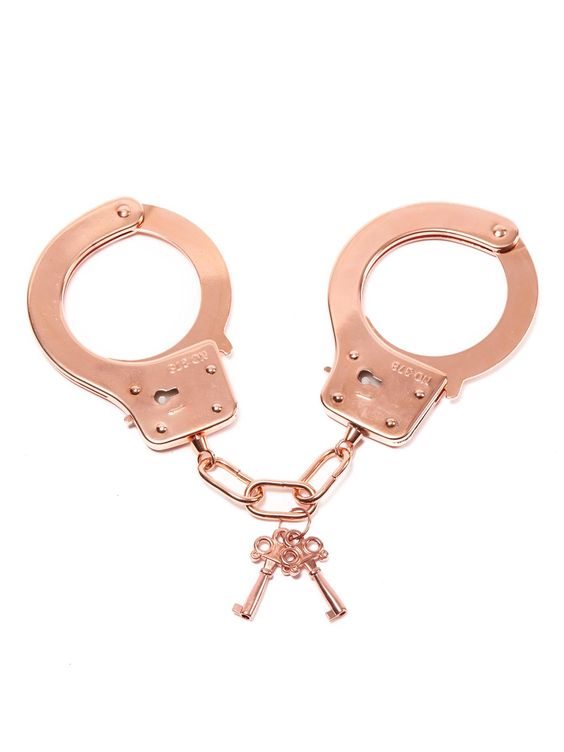 #5 Choker
Bondage chokers are a great signalling piece, particularly as chokers are so popular at the moment, pair it with killer outfit when you are going for dinner and let your partner fantasize about what is going to take place when you get home.
You can try: AsherKeep, Premium Black Vegan Leather Choker and Collar Necklace available to buy in the US on Amazon.
Or try: Jovivi Punk Vintage Choker available to buy in the UK on Amazon.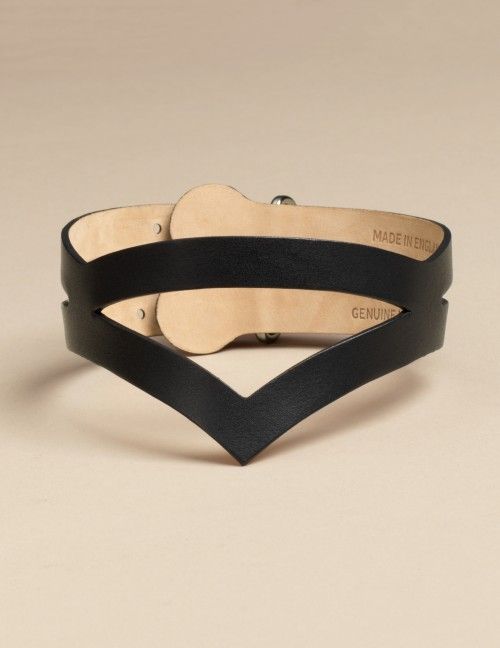 #6 Paddle
Paddles are great for beginners because the impact is slightly less strong than a whip due to the larger surface.
We recommend starting off hitting the fleshier parts of the derriere and moving to other parts of the body and when desired.
You can try: Jonsdavien Oval Paddle available to buy in the UK on Amazon.
Or you can try: Staydream Leather Paddle available to buy in the US on Amazon.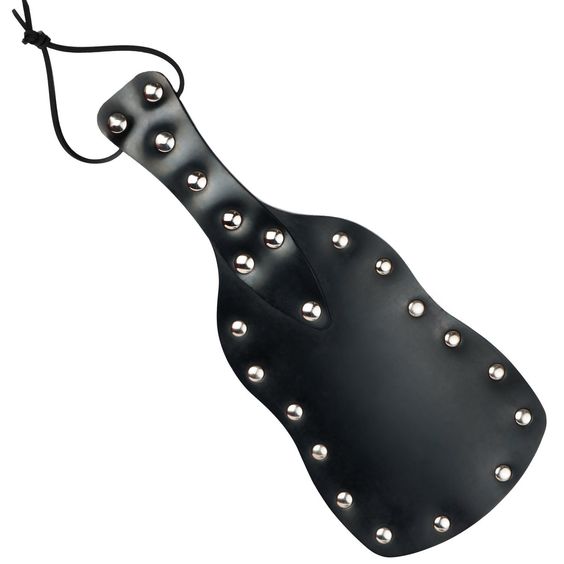 #7 Whip
Whips are fun and you can find some beautiful ones that are discreet, stylish and will match your home furnishings (so the kids won't be asking what it is, I can't promise about the neighbours though).
You can try: Guanhuiii Leather Bullwhip available to buy in the US on Amazon.
Or you can try: Kerr Louisa Whip Double Nail Spiral Handle available to buy in the UK on Amazon.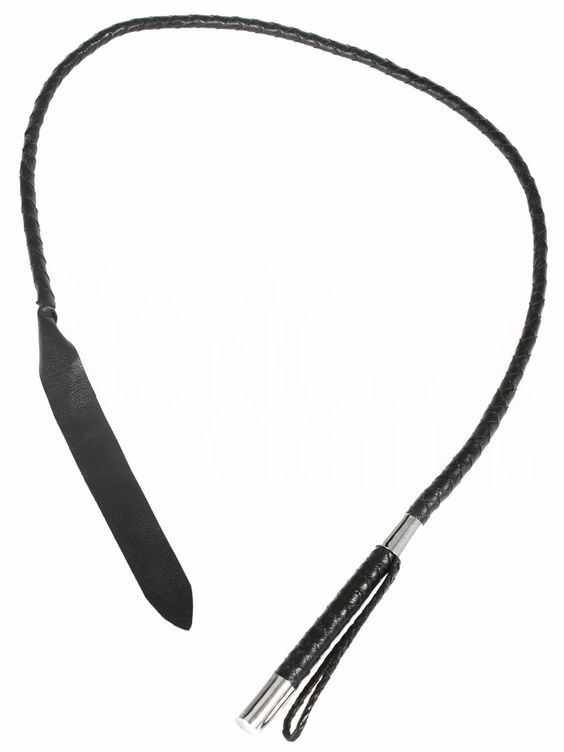 And on that note …
You are now ready to take what you have learnt about BDSM, spice up your sex life and most of all have fun.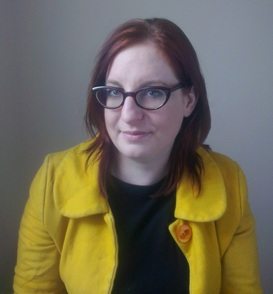 Sarah Berry, is a Sex & Relationship therapist, and an accredited member of COSRT (College of Sex & Relationship Therapists) and also a member of  ATSAC ( Association for the Treatment of Sexual Addiction and Compulsivity) and Pink Therapy.
Madame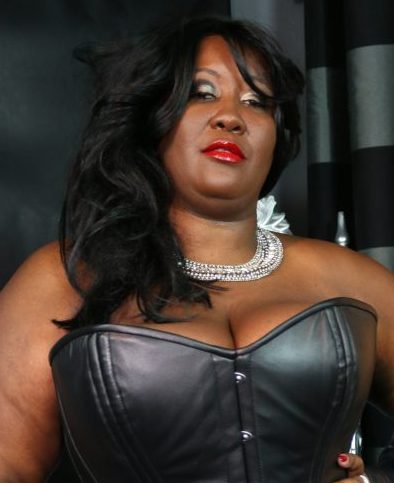 Caramel, is an Internationally renowned UK Mistress and BDSM educator.
This article was last updated 3rd September 2020
Relevant Healthista Content:
8 surprising reasons you don't want sex
Love advice to my younger self
Best supplements for sex drive
Healthista Content you may also like:
10 ways to boost sexual confidence post-lockdown
17 best lubes to make your sex life better
Like this article? Sign up to our newsletter to get more articles like this delivered straight to your inbox.