The 32 year old actress, model and Healthista favourite always manages to look great both on and off screen and late last year, we met her trainer Ramona Braganza
Alba's trainer, Ramona Braganza, says the key to her body success is training hard and eating right.  Not a great lover of exercise but fully aware of the benefits, she steps it up by doing cardio – such as spinning or taking a boot-camp class – when she needs to, and enjoys lower intensity workouts such as yoga during quieter periods. Her hourglass figure comes mainly from working on the lower body, back and shoulders, and she occasionally trains outdoors doing hiking or cycling in order to change it up a bit.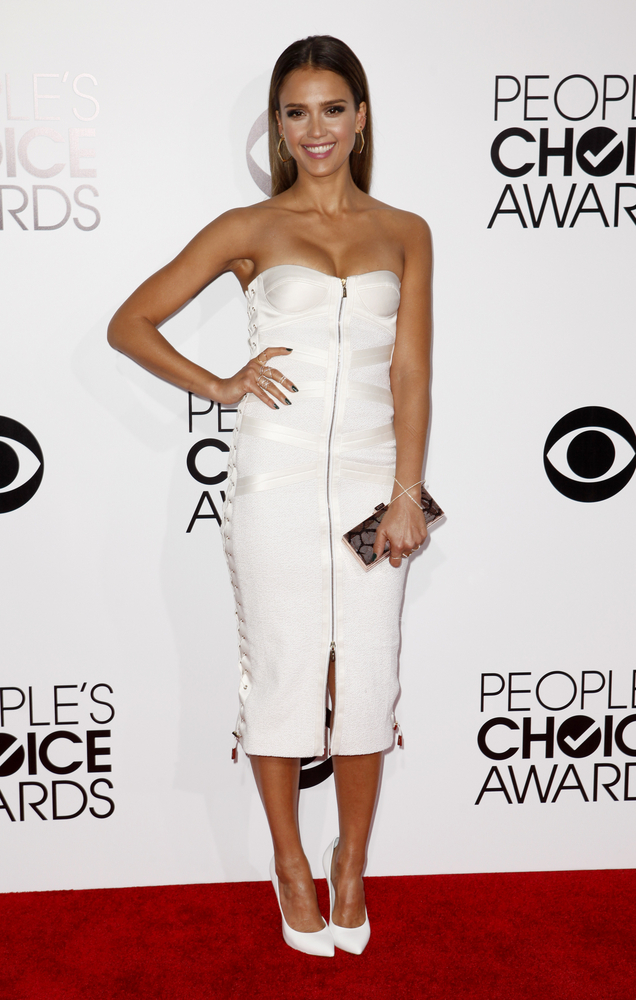 Prone to osteoporosis, strength training is an important part of Alba's workout programme to help keep her bones strong.  In fact, late last year Healthista met Braganza, who trained Alba pre- and post-pregnancy (along with Halle Barry and Kate Beckinsale). First, she insisted that celebs ARE in fact just like us and have periods where they're not exactly their perfect selves for example, after babies and between films.  Okay, so what are we all doing wrong?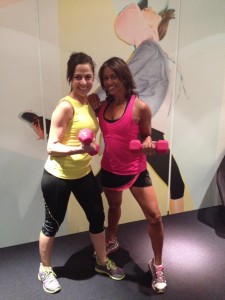 'We should be giving equal time to both cardio and resistance work,' Braganza said, 'not doing too much cardio which I find lots of women focus on.'  She added that one of the biggest reasons her celeb clients look so good was because they do regular weight training that works their whole bodies. Think planks, push ups and challenging heavy lifting with weights, she said. We believe her.
How about diet? Alba has always loved cooking, and this plays an important role in retaining her enviable figure as she knows exactly what goes into her meals. Moderation is the key, and although she loves the occasional indulgence Alba understands the importance of eating right when it's time. She told The Huffington Post: 'I like a naughty treat as much as the next person, but I've tried to change my taste buds. So if I'm craving something salty, I'll have almonds or dried seaweed.' Don't scoff, Itsu's Dried Seaweed Thins are gorgeous and only 24 calories a pack (buy a box of 12 for £18 from Itsu's website). 'If I need a sweet fix, I'll stick to natural sugar. Who can say no to fresh cherries or strawberries?' she said.  Alba also champions low glycemic carbs, lean proteins and fresh vegetables.
Last year, our body crush Jess wrote a book called 'The Honest Life' about how busy women can live healthier and cleaner without going to extremes, something we here at Healthista are all about. Recounting Alba's personal journey, the book reveals her tips for making healthy living fun, real and affordable.
The Honest Life (Rodale Books, £11.55) from Amazon.
Like this article? Sign up to our newsletter to get more articles like this delivered straight to your inbox.