It's time to stop feeding on the fitness fads and myths that prevent us from reaching our weight loss goals. Clinical Exercise Physiologist and Exercise Sports Scientist, Annabelle Johnstone-Dougall, is here to expose common fitness fads
We can all hold our hand up high for having tried some kind of faddy diet or fitness regime promising your dream body and then feeling disappointed it hasn't delivered the results we desired (sigh). Well don't blame yourself if the scales aren't budging, remember that saying, 'if it seems to good to be true, it probably is'.
It only seemed right to find out what the top five fitness fads and myths are to help save yourselves from wasting hours in the gym, money and disappointment. This called for some expert advice from Clinical Exercise Physiologist and Exercise Sports Scientist, Annabelle Johnstone-Dougall in this five-part series revealing the fitness fads and myths not to fall for.
#2 – 'I've been to the gym today so I can eat whatever I like'
'For all my ladies with weight loss goals, there is one thing I can't stress enough, and that's simply that you CAN NOT out exercise a bad diet. The key to sustainable healthy living is creating a balance between exercise and nutrition- it really is just a numbers game. If you eat more calories than your body burns each day you will put on weight.
So, how can you enjoy a glass of rose with the girls or that piece of cake at the office and still keep on track? Well, here are my top tips when it comes to balancing exercise and nutrition.
a deficit of 3500-7000 kcal per week will result in a loss of 0.5-1kg per week
Be honest with yourself, sometimes we give ourselves a little too much credit when it comes to our food choices and how much we burn in our sweat sessions. So perhaps pick a few days to write it all down and do the math on what you're really putting into your body and how much you're burning off.
Set maintainable goals, creating a large caloric deficit with a restrictive diet will shock the body and create an initial weight loss. But this really isn't sustainable and will often result in regaining that weight and sometimes even a little extra! Again it's important to do the math here. In terms of specific numbers, every body's body is different! Research by the US National Institute of health suggests that a deficit of 3500-7000 kcal per week will result in a loss of 0.5-1kg per week. Ultimately aim for a sustainable deficit through a combination of exercise you love and food that's healthy.
Finally, see every meal as an opportunity to make the best choices for your body. We all have those cravings and slip-ups so don't beat yourself up. Refocus, let go of the guilt and make your next meal good for your insides.
More fitness fads exposed:
Is it possible to spot reduce?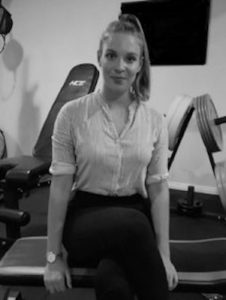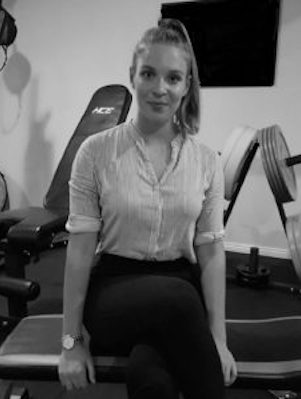 Annabelle Johnstone-Dougall is an Australian Clinical Exercise Physiologist and Sports Scientist practising in London having completed her Honours degree at the University of Queensland in 2016.  As an Exercise Physiologist, Annabelle focuses on the prescription of exercise as medicine for a wide variety of conditions including metabolic syndromes, weight loss, cardiorespiratory and renal complications, musculoskeletal and neuromuscular conditions, mental health issues, disability, cancer, and geriatric care. Having competed in both triathlon and cycling at a national level, Sports Science is also an area for which Annabelle always had an intense passion and has been involved with sports performance, rehabilitation and strength and conditioning across a variety of sub-elite and elite sports.
Read more:
Strong women series Day 1: how to use the power cage
Celebrity trainer secrets: PT to Caroline Flack and Pixie Lott says confidence is all about strength training
Modius – the new wearable tech that will help you lose weight by sitting still
30 Minute fat-burning workout for lower body – new Sweaty 30 series