Too much Botox is becoming a thing – now, the anti-ageing Knightsbridge lift is the newest way to get a youthful look that doesn't look done.  Mary Pilger, 47 went to Dr Kambiz Golchin to try it
When your lifestyle takes a toll on your face
Children, vodka tonics (to calm down from my children), not enough sleep, too much coffee, being overweight, not doing enough exercise, not drinking enough water, stress.  By my mid-40s, everything was starting to take its toll on my skin and I felt like I looked terrible.
I had been using Botox semi regularly about once a year since I was 35, except for when I was pregnant and I had had both of my babies when I was in my 40s and my two children are now aged six and two.
I had my two year old at 45, and by then, I was at a point where I wanted to try and get my face and body back to a place where I felt it looked and felt like me again. Although I certainly had weight to lose, I was hoping that Botox would help me look like what I thought was me.
And what I meant by looking like 'me' is how I looked before I had kids, probably when I was around 40 or 41. After two kids in my 40s and turning 47 I felt like I all of a sudden looked like I was 50, with heavy jowls and deep wrinkles on my forehead.
I was also trying to lose the rest of my baby weight so I was on various diets and that made my face at various points also look too thin, which seemed to make my jowls stand out even more.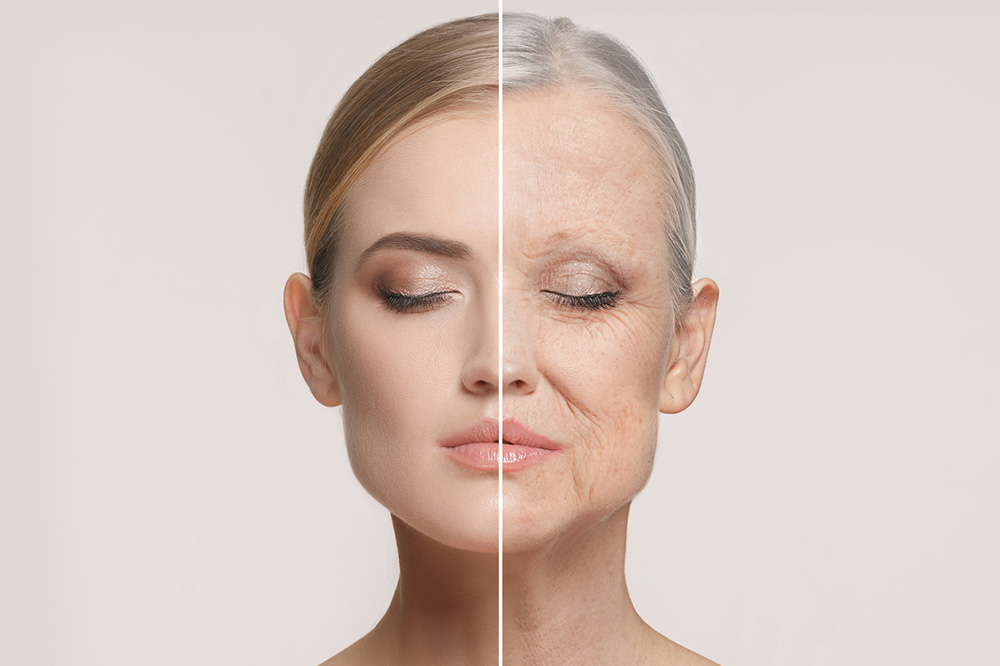 The final straw
So my friend and I went and had Botox, but I was really unhappy with the results that last time time. My forehead was really smooth yes, but my eyebrows seemed to look much lower.
When I would put my eye shadow on, it was like I had no space left on my eyelid. They looked like they had literally lowered several centimeters and I looked frozen, not younger.
Speaking to the professionals
Then I was introduced to Mr Kambiz Golchin; a specialist anti-ageing surgeon. A friend of mine who worked for a magazine had told me she'd seen him and I trusted her as she has been to see everybody. She said he's the best injectables guy in the UK.
I believe with these things you should really go off of personal recommendations anyway, and so I did.  I explained to Mr Golchin, that I had gotten Botox six months previously, and that my forehead was lower than I would have liked it to be.
Mr Golchin explained that as you get older, you need to put more Botox in to get rid of the lines in your forehead. And so if you want your forehead to be completely smooth, you do need to put in enough botox that would unfortunately cause your forehead to lower.
He also added that what a lot of doctors miss is that there should be a dynamic element – you need to look at muscle movement.
That means looking at the way you move when you talk, laugh, and mostly your age, because the Botox that worked on me at 40 won't work for me at 47.  It turns out you have to adjust and adapt.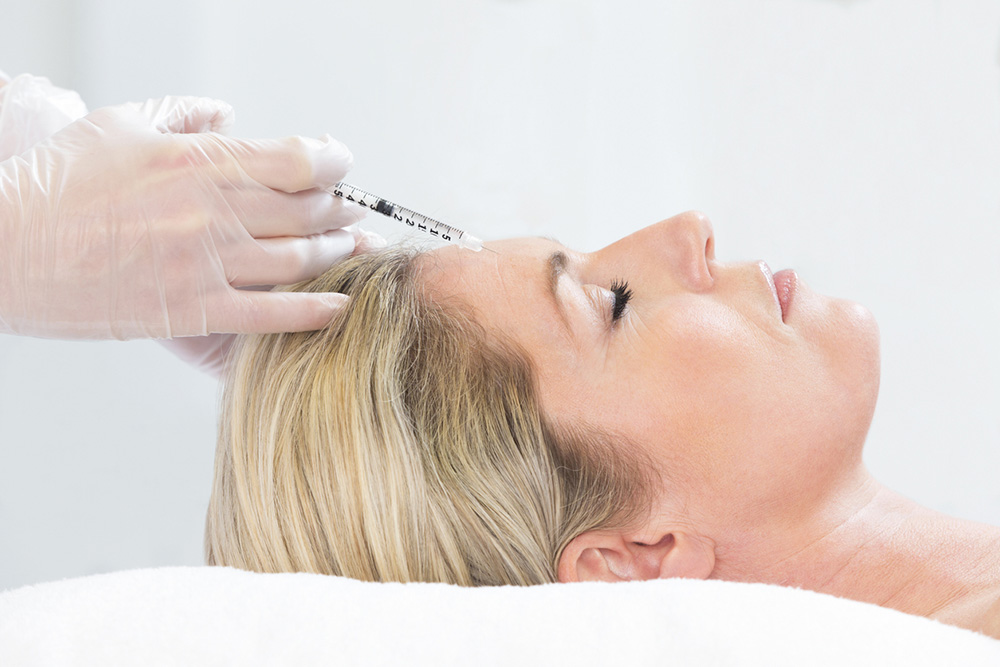 The Knightsbridge Lift treatment
Mr Golchin suggested that he focus entirely on the periphery of the face. He didn't actually inject the Botox into the typical place on my forehead at all, he injected into the hairline on both sides of the forehead.
Then he injected quite a bit of Botox under my chin (all the way around my jawline just under the bone of my chin). Which almost instantly helped with my jowls, the part that was bothering me the most.
That alone almost immediately eradicated my jowls. Then Mr Golchin, applied filler to the tip of my chin, which again gave me the effect of a better jawline.
He also added filler to the very back of my cheekbone, where it connects to my jaw, adjacent to my ear. So not where you put your blush, but at the back of the cheekbone.
Again, Mr Golchin said that many doctors do the treatment to be center-heavy, applying filler at the tops of the cheeks, and the botox at the middle of the forehead, which makes it all very centric – Mr Gochin does the opposite.
Knightsbridge lift – the results
I was so happy with the results. It literally took me back five or six years and within two weeks I felt like I looked like I did five years ago – which is exactly what I wanted.
I had so many compliments and no one said to me 'Have you had Botox?'. In the past, my close friends, and my mother for example, would say 'Oh you've had some Botox'.  They could always tell, because I had less expression and looked a little more frozen.
But in this case it didn't look like I had even had Botox because I still had all of the expressions, movement, laugh lines and my cheeks were the same, I just looked younger. It was fantastic, I was thrilled and I loved it!
The compliments kept coming: 'You look really well', 'you look great', 'did you get a facial?', 'have you had a peel?', 'where have you been, you look so rested?', 'you look amazing'.
The compliments this time were far more general as opposed to 'have you had Botox?'. Then when I told people it was actually Botox, they would ask me to move my forehead, and say 'oh, I can't tell where it is, where did you have it done?'.
So it was clear that the treatment was subtle enough that no one knew what I had had done, but it was obvious enough that everyone said things along the lines of, 'You look so good'.
My husband always tells me not to go through with treatments and says to leave it alone. This time he didn't even notice that I had had botox but he has in the past. He certainly didn't notice immediately, but he said, 'You look wonderful'.
The treatment is sort of rewinding the clock a little bit; not anything dramatic, but like you're giving yourself an extra three or four years.
Lasting results
Usually with treatments they advise you to come back after two or three weeks to see how things have settled, which I did.
Mr Golchin didn't feel the need to add any more Botox, he was happy with the treatment and the results.
The treatment is said to last from around six months to a year. I think I'll probably go back in September.
Three weeks after the treatment I went to New York for work. I saw some old friends I hadn't seen in years and my sister and everyone said I looked amazing, they definitely saw that I looked better than the last time they saw me for sure.
I actually had to moderate a panel whilst I was there, which meant I was in front of people, but the treatment gave me the biggest confidence boost, I'd recommend it to anyone in need of a lift, not only for their face but also in the way they feel.
For more information on the Knightsbridge lift, contact Mr Kambiz Golchin: 07555002002, hello@kambizgolchin.com or visit his website kambizgolchin.com
Relevant Healthista Content:
The new cellulite fix that changed my bum
'The new anti-ageing beauty jab that transformed my tired skin'
Healthista Content you may also like:
The Botox and fillers user's guide – how to not look fake or 'done'
Botox and fillers – top doctor explains what you need to know
I wanted subtle lip fillers without the duck face – here's what happened
How to straighten your hair with minimal damage – the expert's guide
Like this article? Sign up to our newsletter to get more articles like this delivered straight to your inbox.