How far would you go to extend your career?  Maureen Reene had a non-surgical facelift using only fillers and Botox that boosted her confidence and work prospects

Maureen Reene doesn't immediately strike you as the high maintenance type. Dressed in her work 'uniform' of jeans and simple fitted shirt, with a neat glossy bob and expressive features, the 52-year-old school teacher looks good for her age – but not overly polished or 'worked on'.
So it's a surprise to learn that two years ago, shortly before her fiftieth birthday, Maureen went to see a cosmetic surgeon.
I felt I was always looking tired and it was affecting my confidence
'I felt I was always looking tired and it was affecting my confidence,' she says. As a teacher in a primary school, surrounded by younger, teachers, many fresh out of college, her age is not something she likes to advertise at work.
'When you get to a certain age people automatically assume that you're stuck in your ways –– you're considered one of those 'old school' teachers even if you're not –  and you get stepped over,' she says.
'I really think age is just a number but it still carries a stigma and it's especially tough for women. You can start to feel written off and over looked.  If you don't feel confident you don't speak up and I was starting to fade into the background at staff meetings, but I love my job and I wanted to contribute. I'm someone with a youthful outlook and I wanted my exterior to reflect that.'
Taking control of the ageing process
After researching the options, Maureen opted for female cosmetic surgeon, Ms Angelica Kavouni, who she felt would be more in tune with a 'natural look.'
'I didn't want to look silly,' she says. 'I wanted to look natural. If you ask her to do something and it's not in your best interest I don't think she would do it.'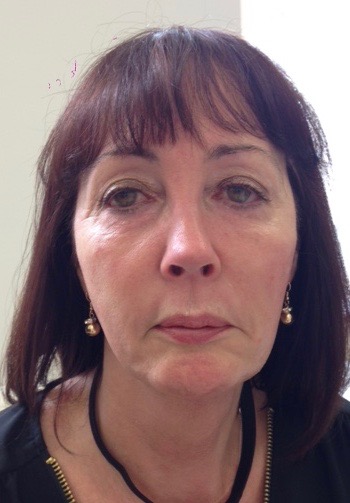 Maureen is not the first of Ms Kavouni's clients to take charge of the ageing process with one eye on her career.
'I'm seeing increasing numbers of professional women in their forties and fifties,' she says. 'It's not a matter of wanting to look young, but they want to feel confident in a room full of thirty-year-olds. They say: 'I want to work longer, I want to carry on.' They feel they'll be more competitive. It's not just the entertainment industry – though I do see TV presenters and actors – but women in finance, the legal profession, business and politics.'
But surely if you're not in front of the camera you're looks shouldn't matter, are they being a bit paranoid?
Unfortunately not. If you look at the stats, women are right to worry. It's not just the entertainment industry where women risk being 'finished at fifty', the bitterly apt phrase coined to describing rising unemployment amongst women in this age group.
As figures from Office of National Statistics reveal, a growing number of highly qualified, professional women are finding it impossible to get a foothold in the job market, with unemployment amongst women over 50 rising by 60%, in the last decade, rising to 126,000 in 2018.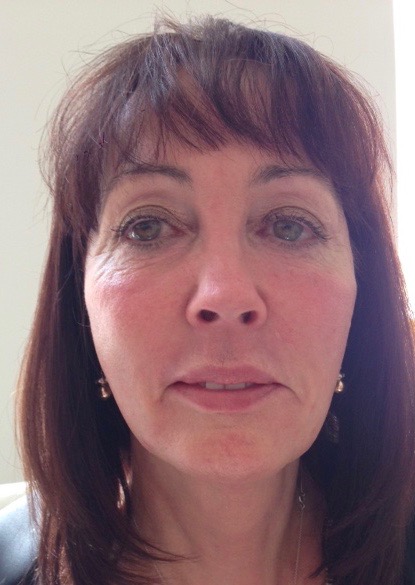 What does a 'Career Facelift' involve?
While recruitment consultants recommend condensing your CV to show only the last 15 years of work experience and removing dates from the education section, growing numbers of women are turning to skilled cosmetic surgeons like Ms Kavouni to freshen their looks with minimally invasive 'tweakments'. 'They want to look as good as possible, for as long as possible without looking 'done',' says Ms Kavouni.
The 'Career Facelift' is the name coined by Dr Kavouni to describe her tailormade treatment, which can be gradually added to – and has the advantage of not being permanent.
'The treatment plan will depend on their lifestyle and how much downtime they can afford,' says Ms Kavouni. 'Women are usually concerned about lines – especially around the lips – and jowls. For men – 30 per cent of Kavouni's Career Lift clients are men in their fifties and sixties – it usually the eyes and double chins.'
Time out of the office is not an option for the most of her clients and fortunately, treatments like PRP (Protein Rich Plasma) which rejuvenates skin using your own growth factors, fillers and Botox for lines, wrinkles and saggin and IPL (Intense Pulsed Light), to treat pigment and create a more even skin tone, are downtime-free with the majority clients immediately returning to work.
The 8-Point Lift (which Maureen had) uses filler in strategic positions all over the face and the more invasive PDO thread lift, where the skin is lifted with a kind of internal pulley system of dissolvable surgical threads, results in only minimal swelling.
For some clients, Ms Kavouni offers a mini-facelift, which has far less recovery time than a full-facelift and is done under local anaesthetic. The surgical incision is tucked discretely around the ear and you can back in the office within a week of leaving Dr Kavouni's Harley Street clinic.
The Eight-Point filler 'Facelift'
Dr Kavouni's prescription for Maureen involved the 8-Point Lift with fillers in strategic points – the cheek, tear trough, nasolabial folds (smile lines), mouth corners, pre-jowl area, jawline, lower cheek and Marionette lines (running downwards from the corners of the mouth) –  to replace lost fat pads and create a stronger jawline.
It also included a light sprinkle of 'baby Botox' to soften lines without freezing her naturally expressive face, plus a hydrating WOW mask with hyaluronic acid to brighten her skin.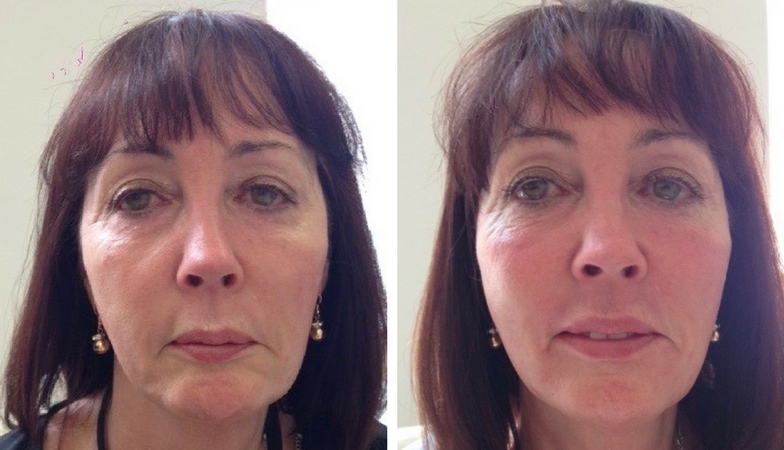 'The whole process took about 45 minutes and it wasn't too painful either,' says Maureen.  'The difference was immediate.
It took a week for the swelling to settle and then it was like night and day – I just looked more like myself,' she says.
'I've kept up with the Botox and facials, but I haven't needed more filler – yet. I'll go back for a top up when I need it.'
Would she do it again in future? 'Yes, in heartbeat,' she says. 'It's been a huge boost to my confidence.'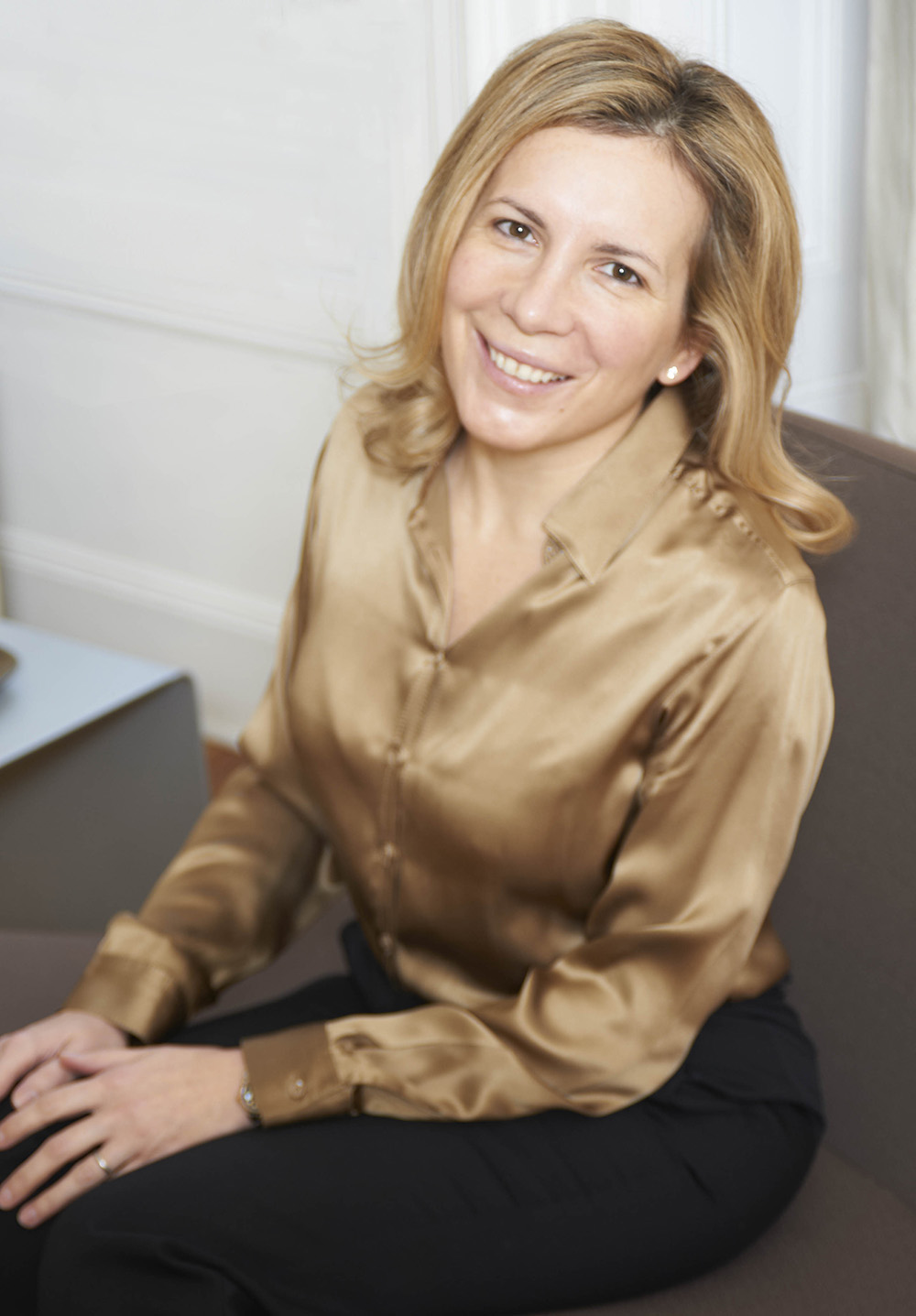 Dr Angelica Kavouni has been a cosmetic surgeon for more than 15 years, Ms Kavonui has appeared on Channel 4's Embarrassing Bodies, she is This Morning's go-to expert on cosmetic surgery questions and a regular fixture in Tatler's Beauty & Cosmetic Surgery Guide. Known for her subtle anti-ageing treatments, her expertise also includes post pregnancy breast and body contouring. She is Medical Director at the anti-ageing medi-spa Kosmesis Skin Clinic, which she founded in 2015, at 129 Harley St.
Career Facelift prices start from £600.
More Healthista content:
I had lingual braces at 45 and this is what happened
10 self-confidence tips to use every day
Face yoga exercises for a natural facelift in 3 minutes
9 best skin brightening products to make your face GLOW
Like this article? Sign up to our newsletter to get more articles like this delivered straight to your inbox.