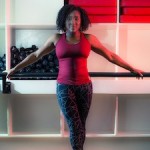 What's on your letter to Santa this year? Healthista's KIT DIVA blogger Thelma Mensah has started you off with her six top Christmas fitness gifts
Dorothy Bag, £154.99 from Hill and Ellis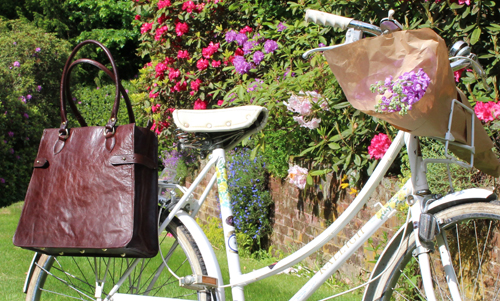 Could this be the chicest bicycle bag ever? Designed by Hill and Ellis, the Dorothy bag is made to look like a classic vintage statement bag and is probably what, 'Audrey Hepburn would have cycled with when she made the classic Roman Holiday'.
Made from 'fine quality' leather the bag comes with key internal features including, bike key hook, inside zip pocket and a protective lap top sleeve.  There is also a metal leather protector to stop the bag chaffing on the pannier rack and reversible reflective strips for increased visibility at night.  The bag is perfect if you cycle with just the essentials and roomy enough for a laptop. To protect the leather from the rain it comes with its own waterproof cover.  I am not a cyclist but if I was I'd definitely be rocking the Dorothy bag on my two wheels – makes a fab Christmas gift too.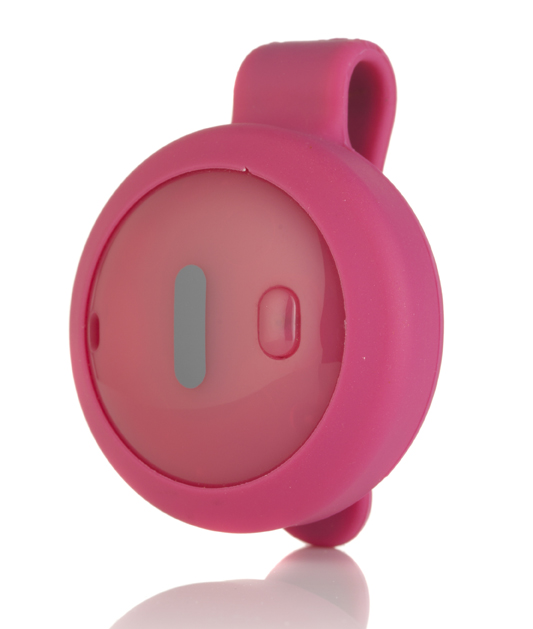 Activity trackers are everywhere these days and are perfect for ladies that want to see every calorie they've burned or make themselves accountable during training? Most of them don't come cheap and these are harsh times so it's great to see a tracker that looks good, does what it's supposed to do and unlike wrist-bound activity trackers, the discreet button-size Fitbug Orb can be worn in different ways to suit individual styles or social settings. You can wear it on a belt, your wrist or even clipped on a waist band which is perfect if you are a stylish fitness fashionista.  Once in place the device then tracks a variety of information including, steps, time, distance, calories burned, speed and even sleep.  It then, syncs the information to mobile device and/or the 'KiK digital coach platform which provides that additional layer of motivation, should you need it, by allowing you to set yourself weekly targets and goals.  It comes in at half the price of other trackers which is great if you are on a small budget this Christmas.
W Paris Parka, £250 from Helly Hansen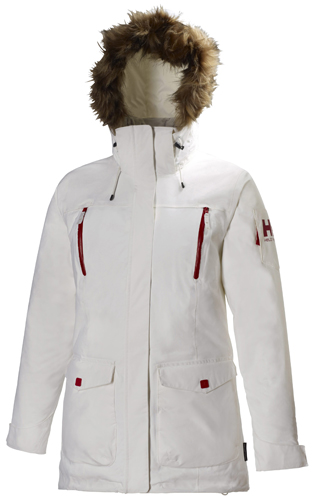 I've had my eyes on a quality parker for ages and this year it's def going on my Christmas wish list.  When it comes to going to and from the gym in winter, and teaching outside, I need to stay warm and a regular coat just doesn't cut it.  There is nothing worse than finishing your training and basking in that smug post- workout-heat and glow only for it to be cut short when you step out into the cold.  I've been there frequently and when that sweat starts to wear off and get cold it isn't fun.  Now, a quality parka does not come cheap and that's why it the perfect Christmas gift to ask for.  I like loads of technology and performance in mine and need to know that whatever the great British weather throws at me my coat can handle it.  I love this one from Helly Hansen (not just because they are kitting out Prince Harry and their team when they trek to the South Pole at the end of the month) because it's windproof, waterproof and breathable and most important of all it looks damn good.
Nike Free Run 2 Sneakerboot, £90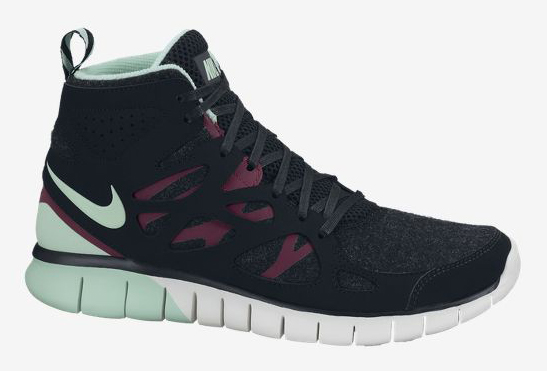 My Christmas wish list is very, very long but if I had to narrow it down to one thing then it would have to be these Sneakerboots from Nike.  Sneakerboots are a kind of cross between a regular trainer and a boot which makes it an ideal choice for any lady (like me) that lives in trainers but need something warmer for the winter.  They are loosely designed around the original Nike Frees, which are always my 'go to' shoe for cross training and are described as a 'barefoot like feel winter boot'.  They look fashionable and are not clunky and heavy like other winter boots.  You could rock these leaving the gym or in your regular day wear. These are everything and I am hoping that they are under the tree come Christmas.
Lazer Street Wood Deluxe Helmet, £49.99 from Lazer Sport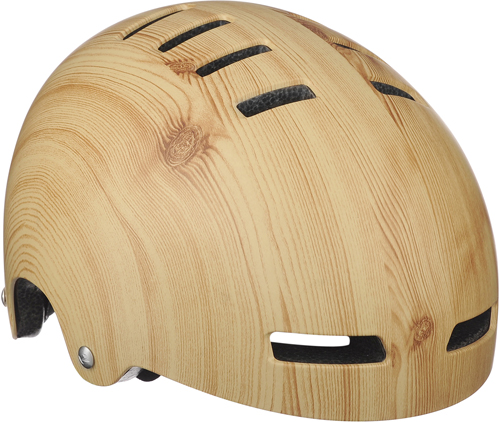 We've all seen in the news the spate of recent accidents involving bicycles on the roads and it's a well-known fact that wearing a helmet can not only save your life but protect you from many potential injuries.  One of the reasons that cyclists refuse to wear a helmet is because they feel it's either uncomfortable or doesn't look good.
This helmet from Lazer could be the most important gift you give if she is a cyclist. It is padded and comes in a range of cool colours that will help her stay safe and stylish out on the road.

Active Scarf Gold Medal Yellow, $36 (£22.50) from Borelli Design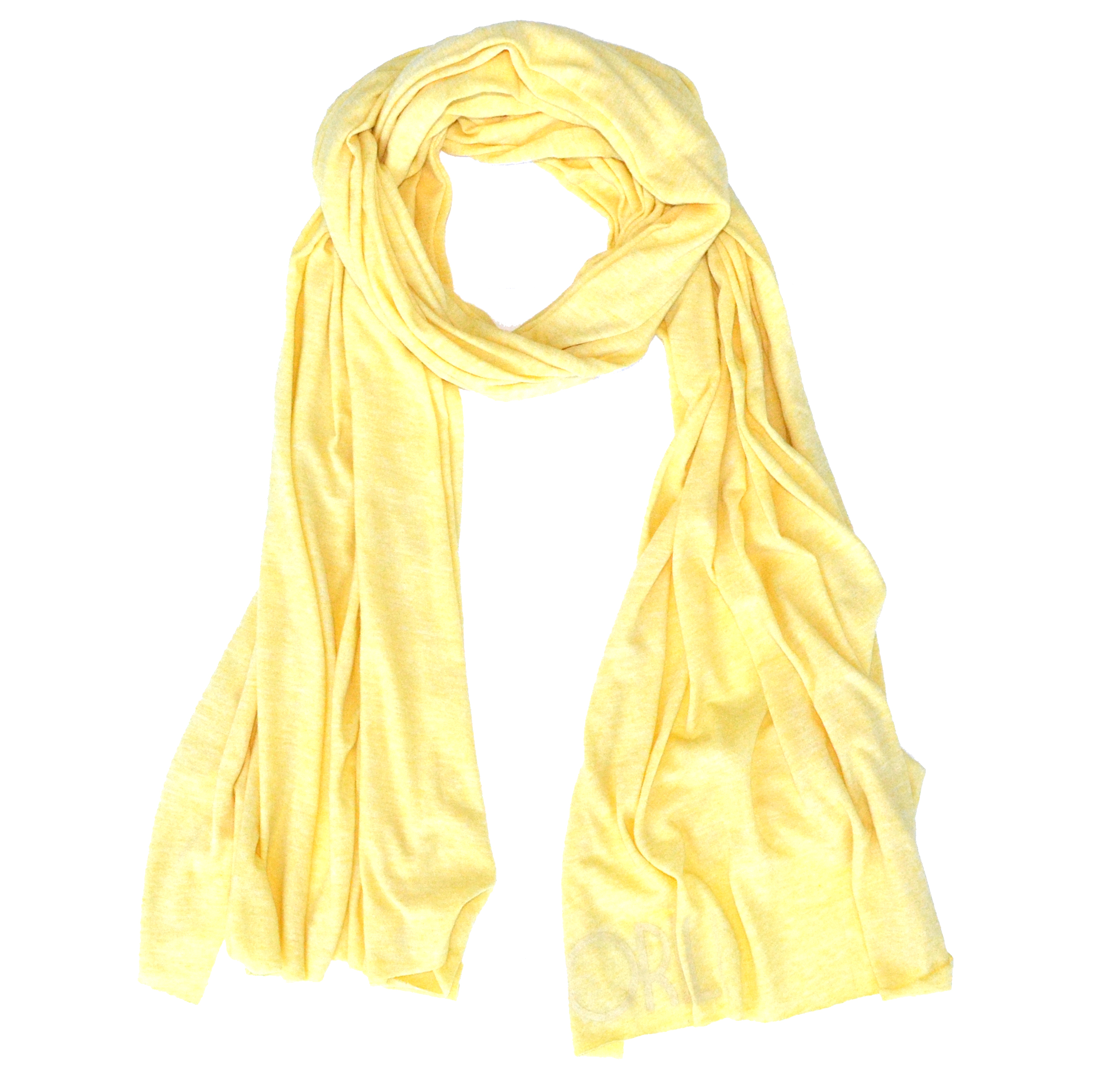 This is one of my favourite fitness accessories ever – I have one and use it all the time.  The active scarf is a high-performance multi-use wrap that keeps people warm, dry and looking stylish all day. The Gold Medal Yellow colour way was specifically created with three-time beach volleyball Olympic Gold Medallist Kerri Walsh.
It can be worn as a dress, skirt, wrap, scarf, blanket or yoga mat carrier. I have used mine as a day-to-day scarf, a mat during yoga and as a towel when I forgot mine in a spinning class.  Its versatility is down to the drirelease™ technology that wicks away sweat and water four times faster than cotton. It's machine washable – you can chuck it in with your workout clothes.  Is anti-stink due to its fresh guard properties and is a hygienic alternative to in-flight blankets (if you are a traveller) and savasana blankets for yogis.  It looks good too and will safety take you from studio to street and back again.
MORE IN HEALTHISTA'S GIFT SPECIAL
Christmas gifts for healthistas
Christmas gifts for healthista men
Healthy gifts for everyone else 
Christmas gifts for the healthy home
More from Kit Diva
5 Accessories Your Workout NEEDS
Like this article? Sign up to our newsletter to get more articles like this delivered straight to your inbox.