Just three hours a week to your perfect body: say hello to Equinox Training Camp…
Situated on the gold-lined streets of Kensington, in a fittingly plush Art Deco building, the Equinox gym has more than a touch of the private members club about it. From the elliptical dome in the centre of the gym, that floods the floor space with light, to the luxury Kiehl's products in the changing rooms, this is one space that wouldn't look out of place in Made in Chelsea.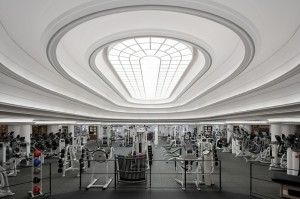 But there's more to this workout space than the juice bar and complementary fluffy towels: there are boxing, pilates, cycling and yoga studios plus a whole host of classes and a carefully curated strength and cardio equipment.
I came to try out the new Equinox Training Camp (ETC) and RX Series classes. Equinox is a boot camp style group fitness class, combining military training with modern science. Through well-sequenced drills, sharp metabolic bursts and core-focused resistance training, you'll tighten and tone your torso to perfection.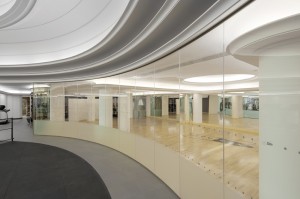 It's not your average boot camp: members sign up to a six-week committed lifestyle makeover. Helped by group camaraderie (you'll stay with the same people for the duration), members attend three one-hour workouts a week, in the form of interval circuits, which get progressively harder as the weeks go on.
You'll work out with people of all abilities, as the focus is on beating yourself, increasing your reps, rather than competing with others. And it burns calories. Boy, does it burn calories. I'm talking 600-1000 in each class. Thanks to the programme's specific design, which increases Excess Post-exercise Oxygen Consumption, you'll keep burning kcals long after you've knocked out your last burpee.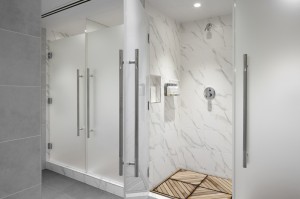 We started off with a warm up and then moved quickly on to 360' lunges using fitness discs, running on the spot with our knees high, then a combo of planks, press ups and descender circuits with press up walk outs. We moved on to side squats and 180' squats, which are an advanced version of your average squat and were pretty tricky to master. Each exercise was a short burst of activity. You'd go all out, and just as you thought you needed a rest, it'd be over, before moving on to the next sequence.
Next we split into groups; half of us went on the rowing machine while the others completed a typical military fitness sequence: side planks, the dreaded burpees, mountain climbers (plank position where you move each leg up towards your shoulder), press ups with dumbbell rows, then weighted squats. By the end, my lungs were burning, my clothes were dripping, but I felt pretty good. The short intervals made everything completely manageable. I can totally see how this gets results quickly.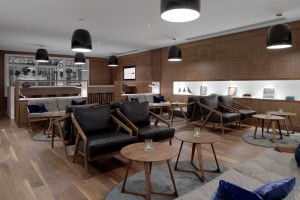 The ETC is combined with a class called the RX Series. It's essentially a self-myofascial release (SMR) or self-massage treatment programme. It's great prep prior to a workout or as an active recovery solution post-workout to help revitalize your body and speed recovery – especially for those incorporating HIIT into their workout regime.
Using yoga therapy balls that look tennis balls, you roll and rub out adhesions and tension, giving your body a deep tissue massage. Each 30-minute RX Series class has a different focus: from shoulders to hips to knees. Classes begin with some conscious breathing exercises and stretching to determine areas of tension. Then instructors guide participants on the use and placement of the balls throughout the class: from compression to rolling on the balls in various directions. At the end of the class you reassess the targeted areas to become aware of any changes. It's really relaxing and it felt great to focus on recovery after all that intensity.
For more information go to: equinox.com
Try out a full range of Equinox classes at Be:Fit London women's health expo, March 28-30
Words: Eva Caiden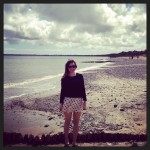 Like this article? Sign up to our newsletter to get more articles like this delivered straight to your inbox.