Everyone is talking about HIIT.  New hormone treatment?  The latest martial art on the block?  It's High Intensity Interval Training.  It makes you fit fast and burns the socks off fat. In this video, leading trainer Jane Wake takes you through exactly how to get some HIIT into your workout life.
What's the hype about? Lack of time is most people's biggest barrier to sticking with exercise, says Dr John Babraj, of the Division of Sport and Exercise Sciences at the University of Abertay Dundee and author of new book The High Intensity Interval Workout: the fast track to fitness and health (Dundee University Press £8.99).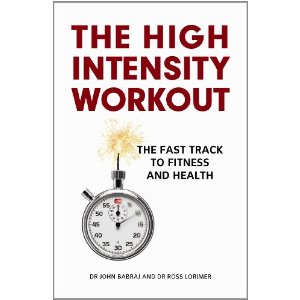 'Exercising at a high intensity in intervals – known as High Intensity Interval Training or HIIT – for only 15 minutes can give you the same benefits as a 30 minute session of prolonged exercise at a moderate pace,' he explains.  'The secret is to go as fast and as hard as you can go during the high intensity periods,' says Dr Babraj.  'When it starts to feel easy, increase your resistance or step up the speed in the sprint period or make it a few seconds longer.'   You can over time reduce your rest period to 30 seconds but you have to take it as that's when your muscles regenerate and prepare to work better.
Try this three times a week.  In the gym: sit on the bike and crank up the resistance to 18 or 19 for around 10-30 seconds peddling as hard and as fast as you can, rest for one minute.  Continue for 15 minutes. At home: alternate walking up and down the stairs for one minute with sprinting up and down for 30 seconds for a total of 15 minutes.  Outside:  Find a hill and sprint up it for 30 seconds then walk back down continue for 15 minutes. If your iPod needs a lift, try anything by the Two Door Cinema Club, The Fratellis, Gogol Bordello, The Klaxons, Antidote by Swedish House Mafia and Sandstorm by Darude.
Jane Wake is founder of body-a-wake.com and the creator of a series of pre and post-natal DVDs and fitness expert on ITV's Daybreak.  Jane is also the author of new book The Ultimate Guide to Pregnancy Fitness MagBook
£7.99.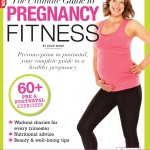 Like this article? Sign up to our newsletter to get more articles like this delivered straight to your inbox.