From a tranquil three miles to a pulse raising 30 miles British Cycling's Breeze campaign plans to get more women riding bikes for fun by holding 200 bike rides for women a week. 
Olympic medallist Lizzie Armitstead, ambassador of British Cycling Breeze, said: 'When I was talking to my friends and family they said they just didn't feel they had the experience or confidence on a bike. It can be quite intimidating to go into a bike shop even.'
The campaign aims to support women in every aspect of cycling, from finding the right bike at one of Breeze's recommended female friendly bike shops, or learning to ride for the first time with one of the training course searchable on the Breeze website, some of them are even free.
'When I first started riding I need guidance too. It's important you feel comfortable and are being safe.' Lizzie said.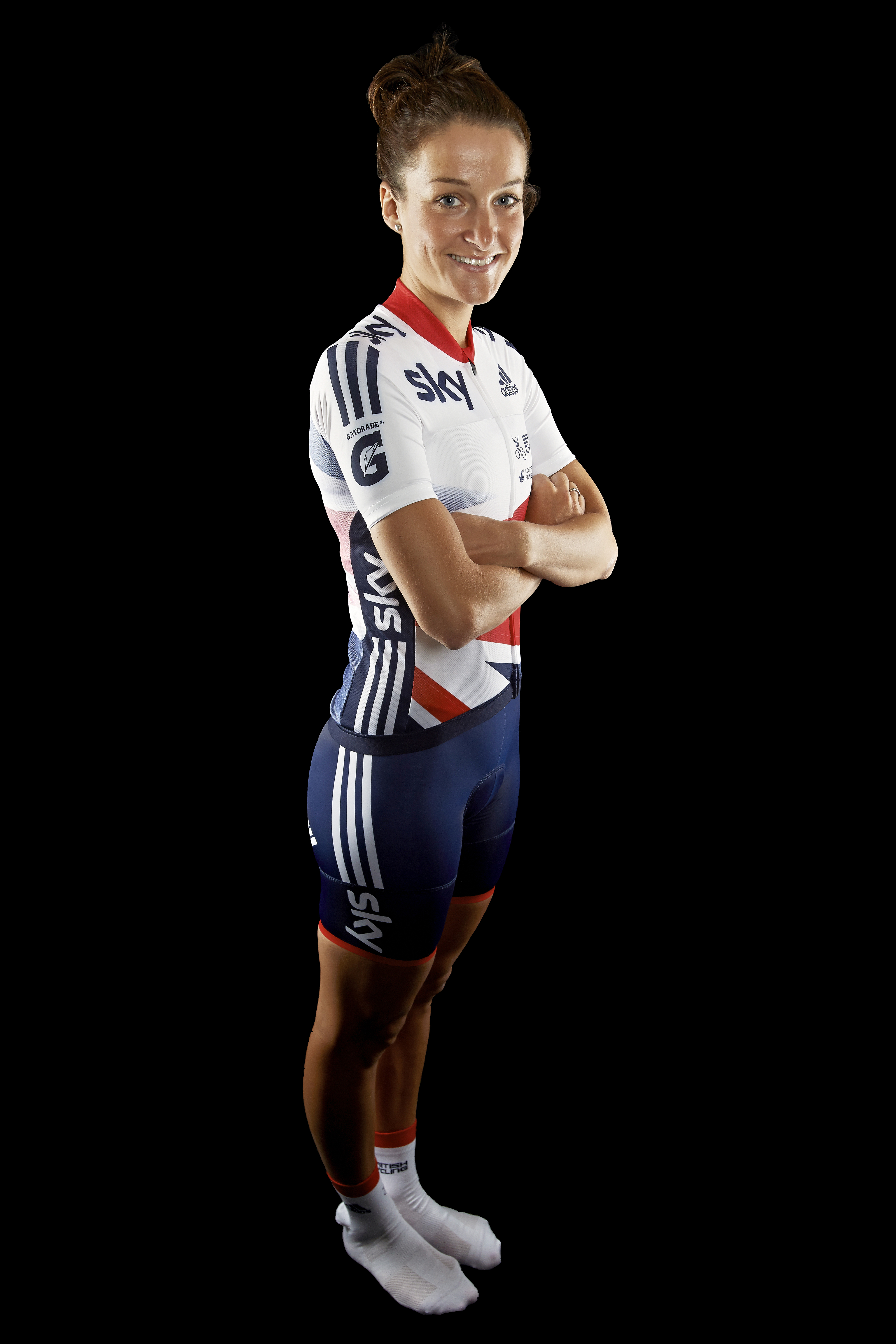 Lizzie was selected for the British Cycling youth programme at 15 but even she admits she wasn't as clued up when it came to the bike:
'I was totally surprised and I was useless to start with even the under 12 boys would be beating me but I improved.'
Lizzie also appreciates the importance of being safe having suffered injury in the early stages of her cycling career which left her off the bike for ten weeks.
'I injured my back because I wasn't using the right saddle. It meant I was sitting lopsided.'
She said it took core stability sessions, swimming and a further ten weeks to get her back to scratch.
Today Lizzie has had plenty of success in the sport. She took a World Champion title in the Team Pursuit and at the 2008 UCI Track Cycling World Cup, Lizzie took a hat-trick of Gold medals in the Points, Scratch and Team Pursuit disciplines before winning nine Gold medals in the World Cup series that season.
Perhaps her proudest triumph was winning the first medal for team GB at the London 2012 Olympic Games, but it's one Lizzie said came from the toughest decision of her career yet.
'I knew if I made the track team I was guaranteed a medal.'
With that in mind Lizzie decided to go the competition solo and trained for the road race. She achieved the silver medal after making a four-rider break in torrential conditions.
'I'm so pleased with the decision I made so no regrets.'
In her interview with the Olympic Broadcasting Service immediately after the finish she was emotional, only able to tell the cameras she was 'a bit shocked.'
Do how does she feel about the Olympics in hindsight: 'I still look at Olympic medallists today in track and field and I'm just in awe of them, I just don't feel like I'm one of them, it's not really settled in.'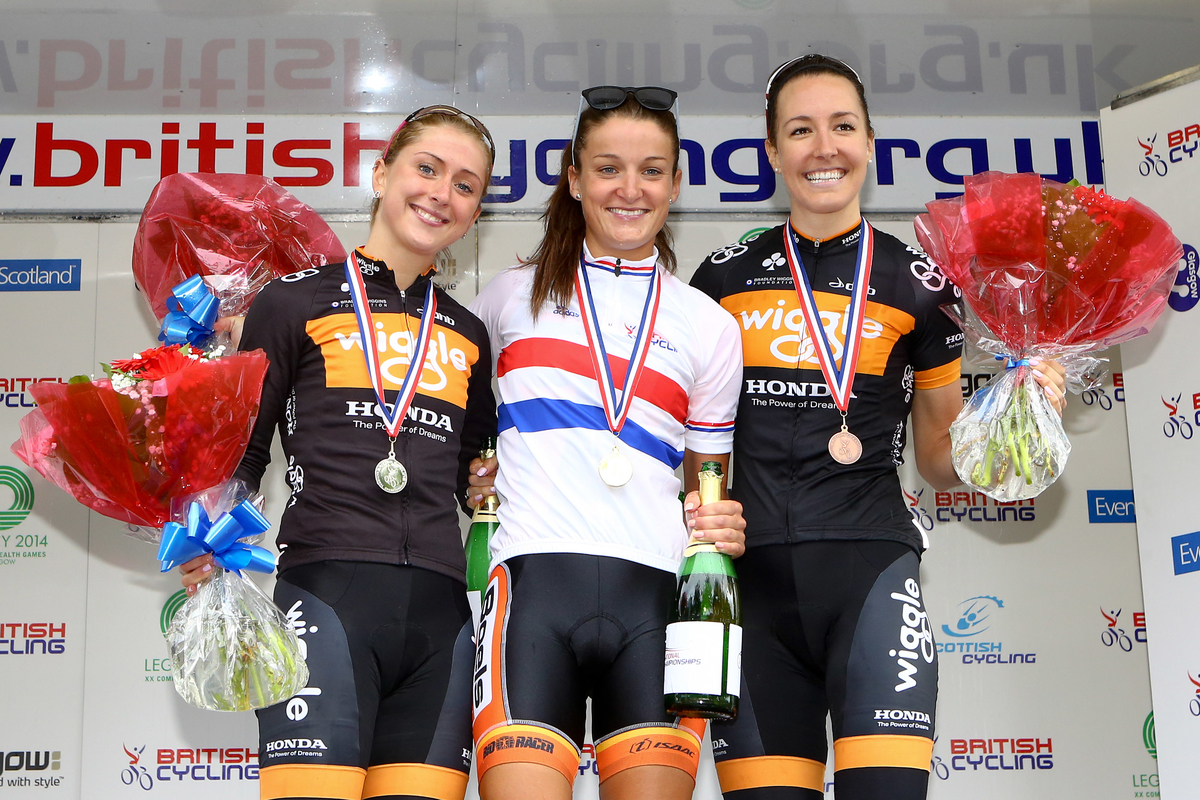 Now Lizzie, along with GB track cyclist Jess Varnish, are ambassadors of the Breeze campaign hoping to inspire a million women to take up the sport by 2020.'
'People don't realise you can go to a bike club just the same as you can go to a running club.'
Helping the cause are 'Breeze champions' working across the country to spread the word.
They organise fun bike rides locally across the country for women to enjoy and socialise, they got at a speed that suits everyone and often stat and finish at a café so everyone can enjoy a hard earned drink and chat.
In any sport it's important to focus on your strengths and improve your weaknesses. Lizzie said her strength is being able to push herself to the limit in training.
'I've just had two weeks off the bike, I've been back on for three days now doing about three hours a day. I'll continue for three weeks at a slow pace and build it up.'
Lizzie lives with her boyfriend, Adam Blythe, who rides for BMC. I asked if they're competitive when they go out on the bikes together:
'I'm never going to be better than him," she laughs: 'So I just try to be in other walks of life.'
Perhaps in the kitchen?
'No, that is certainly not my area of expertise at all. We made pancakes last night and I wasn't doing very well, anyway Adam walked in to the kitchen came over and flipped it just like that.'
Lizzie has been a vegetarian since she was 10-years-old. She said she takes iron supplements but tries to keep her diet as natural as possible otherwise and is particularly partial to a bowl of cereal.
'My guilty pleasure? A chip butty at home (Yorkshire) with scraps and full of vinegar. I always look forward to visiting home for that.'
Cycling is growing in popularity in the UK, but the numbers of women riding bikes is actually shrinking which is a shame considering we've recently been given a women's Tour of Britain and a campaign for a Women's Tour de France continues.
'The Tour de France is a difficult one,' Lizzie said: 'I'm grateful and behind any woman who stands up for what she believes in but I think the petition itself needs looking at. I don't think it's entirely realistic as it is. A lot of women hold down jobs for example and it isn't as easy as it is for men in the sport.'
Lizzie said the women's Tour of Britain is one of her main training focus at the moment, along with the Commonwealth Games next year.
Three times more men than women ride bikes but the Breeze campaign has been closing the gap since May 2011 and there's still plenty of opportunities to get involved.
You can visit the tips and advice page to for dietary advice before and after you ride, a guide on riding with the children or in the dark, and the essentials for keeping yourself and your bike safe.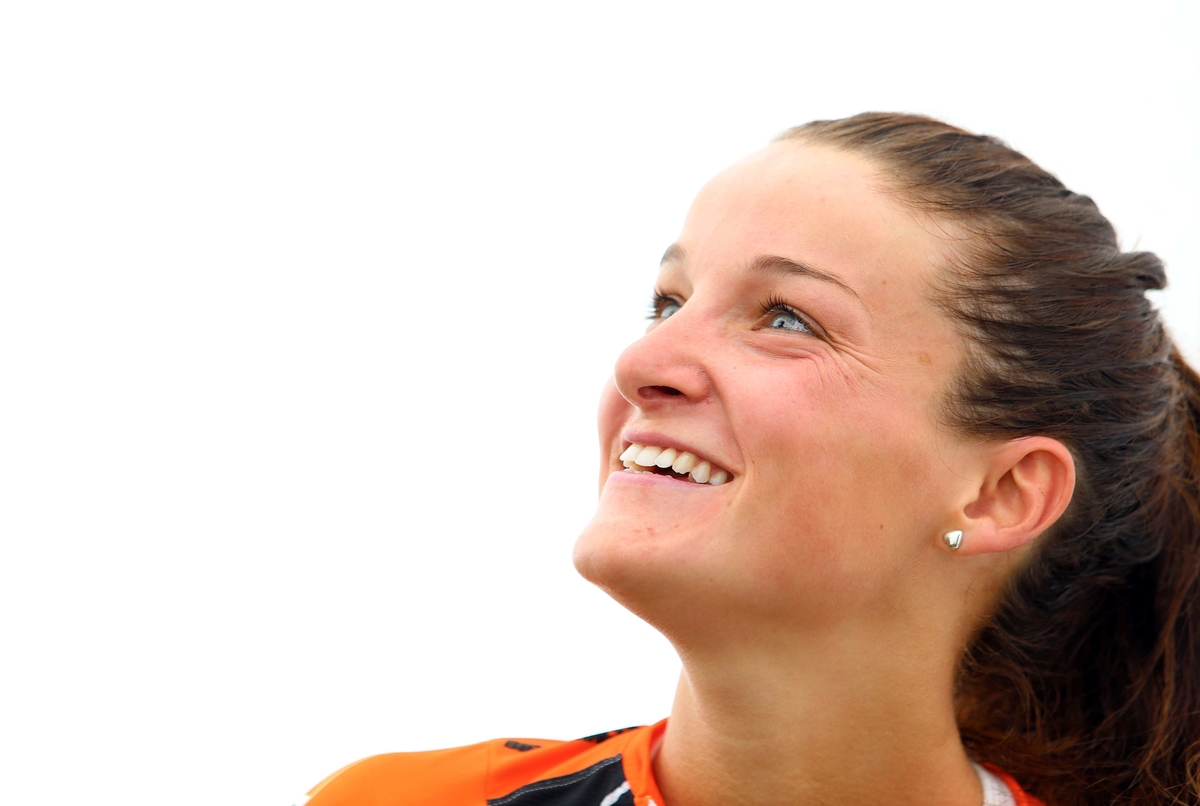 Once you're in the saddle don't stop peddling. There are plenty of British Cycling goodies up for grabs when you Ride for Rewards and a chance to become a Breeze Champion.
Find out where your nearest ride is here.
You can hear more from Lizzie in her blog.
Like this article? Sign up to our newsletter to get more articles like this delivered straight to your inbox.