If you don't know what to do with your curly hair between washes, you need an education on your hair type and the hairstyles that can protect your hair while also looking gorgeous. Curly girl Yaasmiin Hassan has your back – and your hair.
Having curly hair is awesome, but when people compliment it and just 'wish they had curly hair' I can't help but roll my eyes.
It takes a lot more work than you'd think to manage curly hair. That's why we have broken down hairstyles that work well for your individual hair type.
From 4c to 2b hair, no matter your hair type (see below) we've got you covered.
Andre Walker, who is Oprah Winfrey's hairstylist, created the hair chart
Understanding your 'hair type'
Before we get into styling your hair, having an understanding of your hair type is the foundation on which you are able to build a hair care routine that works for you.
It also makes it easier to manage your hair, understand what products, techniques and tools work for you.
By knowing your hair type, you know what your hair needs and end your bad hair days for good (well, curly hair will always have a mind of its own). There are four factors which go into determining your hair type:  type, density, porosity and width.
Hair type
The first way of understanding your hair type is through your curl pattern. This refers to the natural shape of your hair.
Andre Walker, who is Oprah Winfrey's hairstylist, created the hair chart recognised by curly hair girls to identify their hair texture.
To figure out what your type is, the next time you wash your hair, don't brush it and leave it completely free of products. Allow your hair to dry in its natural state.
If you can see that your hair is very loose and wavy with a slight curve you have type 2 hair.
If your hair has a defined curl and follows an 'S' shape you have type 3 hair.
Tight curls, spirals and a spongy texture your hair is type 4.
You may realise that you have two or more textures on your head, for example your crown could be 3b while the back of your head is 4a, use the chart mainly as a reference and not the end all or be all.
Hair density
Hair density refers to how much hair is on your scalp. This is different from hair width; you can have type 4 hair but have thin hair density. Having thick strands of hair does not equal a large number of individual hair strands on your scalp.
A simple way to determine your hair density is to roughly part with your hands and look at how visible your scalp is in a mirror. If you are able to easily see your scalp, then you have a thin density.
Your hair density is think if you find it difficult to notice your scalp in the mirror. If you can see your scalp under your hair, then you have medium hair density.
Hair porosity
This refers to how well your hair can absorb and retain moisture. By knowing your hair porosity, you will be able to understand what products you should be using on your hair.
The porosity of hair is not reliant on your hair type. Therefore, if certain products work for someone with your hair type you may not get the same results as you have different porosity.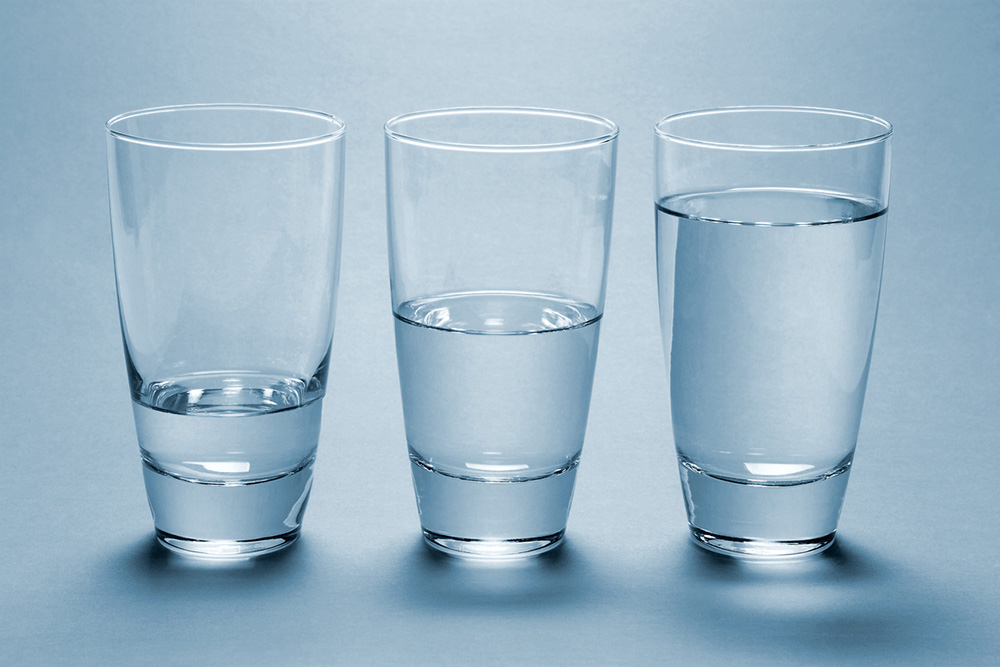 To figure out your hair porosity use the float test:
Take a strand of hair from your comb and put it in a bowl of water. Wait for two minutes.

If the hair strand floats then you have low porosity hair, which means your hair is does not absorb water easily.
If your hair sinks to the bottom of the bowl you have high porosity, which means your hair absorbs a lot of moisture.
If it's below the surface but has not sunken to the bottom then you have normal porosity, your hair absorbs enough moisture and is well balanced.
Hair width
Hair width refers to the thickness of individual strands, rather than how much hair is on your head (which is where I was completely off). Your hair width can affect how well your hair will hold styles and react with certain products.
A simple way to figure out your hair width is to take a strand of your hair off a brush and hold it up to the light. If the strand is wide and easily visible then you have coarse hair.
If the hair is too thin to see, but you can feel the strand between your fingers, your hair is fine. If your hair appears to be in the middle of fine and coarse, you have medium hair width.
This can aid you in building a successful hair routine. For example, you may want to use a butter or gel on coarse hair to hydrate those strands and ward off frizz.
But with fine hair you want to be as gentle as possible, using a conditioner with great slip (making your hair have great detangling after applying) and detangle gently from the tip to the root, being careful as fine hair is fragile and prone to breakage.
Enough with the terminology, let's get styling.
Hairstyles for type 2 hair
#1 Top knot bun
1. Use water to prep the hair 
2. Apply a leave-in and untangle your hair 
3. Apply a soft-hold gel and brush the product through to sleek it out
4. Brush out the hair in a high ponytail and tie the hair firmly with a scrunchie
5. Wrap the hair around the bun and use bobby pins to hold it in place.
Tip: When it comes to hydration try the SheaMoisture Coconut & Hibiscus Curl Enhancing Smoothie. While it may be recommended for thicker hair, it's made of vegetable butter that will define those curls and not weigh down the hair.
Inspired by Jade Kendle, a beauty and hair blogger, who constantly gives us inspiration.
https://www.instagram.com/p/B61OUviJjo-/
#2 Fishtail braid with a twist
1. Pull two strands of hair near your face and brush the rest of the hair back  
2. Lift your hair section by section and add a volumizing spray  
3. Set it back in pace and comb over making sure the product is evenly set
4. Loosley gather your hair and begin brading
5. Once you have braid a quarter of your hair, tie it off your hair with a clear elasitc
Tip: Texture with type 2 hair is typically flatter at the root, getting curlier from the ears down. Try this volumizing spray for limp curls and a dual-action hairspray. It includes maltodextrin, a sugar starch, coats locks to improve volume and bounce.
Want some hair glam inspo? @kathleen_hair page might be what you have been looking for. The hairstylist has worked with sofia richie, jenna dewan and adrienne bailon to name a few.
https://www.instagram.com/p/B5gVq_8A8oM/
Hairstyles for type 3 hair
#1 Flat twists
1. Section the hair down the middle 
2. Take about an inch of hair at the beginning of the section and divide it into two
3. Holding a section in each hand, move the right hand over the left hand and switch the hair to opposite hands as you move along
4. Use only your left hand and add hair to this section, like doing a french braid 
5. Continue these steps of adding and twisting youur hair until all the hair has been twisted in that section and tie it off with an elastic
6. Repeat on the other side 
https://www.instagram.com/p/B7yoYl4HVo1/
@curlycandi, a curly hair YouTuber on all things natural, takes it a step further by taking the flat twist in three different directions: 
Continue twisting your hair in two strand twist once you reach the nape of your neck and tie they off (twisted ponytails) 

Once you finish twisting your hair, wrap the twist under your hair and secure with bobby pins (halo crown)

After twisting the hair after reaching the nape of the neck tie it off and putting it into buns (double buns)
#2 The infamous pineapple
1. If you need a quick hairstyle 
2. Start by gathering your hair into a high ponytail 
3. Slip a loose hairband or scrunchie at the base of the ponytail only once, we want there to be as little tension as possible 
4. You can turn your pineapple into a messy bun if you don't pull the ends of the hair all the way through 
5. Pull out some pieces to create that 'just woke up look' 
Tip: A pineapple can also be a great way to preserve you curls after wash day. A quick spray Cantu Curl Revitalizer to moisturise your curls and a pineapple to prevent frizz and breakage of your hair. It's the quickest protective style out there.
Rayna, also known as @happycurlhappygirl, has got it all from hair growth tips to smooth dance moves. What's not to like?
https://www.instagram.com/p/B3ZtXU5AxVD/
Hairstyles for type 4 hair
#1 Twist out
1. This is great when you want to define those curls and
2. Begin by taking a section of your hair, the larger the section the looser the wave.
3. Dive your hair into two strands
4. Pulling the hair tight wrap bot strands around each other
5. Once you reach the ends take some gel to secure the ends
6. After your hair has completely dried take the strands and twist them in the opposite direction
7. You can take a comb to fluff the roots and create volume
8. Take a hair scarf and fold till it resembles a hairband and wrap it around your head taking your twist out to the next step
Tip: By applying with a product with some hold, like Camille Rose Naturals Almond Jai Twisting Butter, can reduce frizz and help keep the twists moisturise.
@foxynaturally has indeed mastered the twist out. From diy hair masks to product and tool reviews foxy has got you covered on all things curly hair related.
https://www.instagram.com/p/B7_5fOxpJTK/
#2 Slick down ponytail
1. Dampen the hair and apply your leave in
2. Thoroughly detangle the hair to make it easier to lay it down
3. Choose between a middle or a side parting
4. Apply a gel and smooth it out using a soft bristle brush
5. Take a scrunchie to tie your hair, make sure to not make it too tight to prevent breakage
Tip: When it comes to type 4 hair it can be diffcult to find a gel that has enough hold to keep your hair down. We recommend Moco De Gorila Gel Extreme Hold to lay that hair and say goodbye to fly aways.
@tierechristyan, a curly hair and lifestyle blogger on youtube, knows her way around hair. Who says you can't have healthy coloured curls?
https://www.instagram.com/p/B8IGI9vprp7/
Relevant Healthista Content:
17 best products for curly hair – from two Instagram natural hair superstars
My naturally curly hair almost ruined my life – this is how I learned to love it
Naturally curly hair – the beginner's guide
Healthista content you might like:
9 weight loss hacks this celeb PT wants everyone to know
8 healthy recipes for glowing skin
Stay calm in a crisis with this 5 minute meditation
Like this article? Sign up to our newsletter to get more articles like this delivered straight to your inbox.