Naturally curly hair can have a mind of its own. For years, Healthista's editor, Anna Magee, refused to embrace her natural curls. But thanks to the growing Curly Girl movement, things have changed
There is a scene in the movie Beaches (if you're under 40, ask your mum), where the Bette Midler character is pointing out her friend's positive traits, played by Barbara Hershey:  'You're smart…you're beautiful…you have hair that moves'.
I was 17 and went to see it with my best friend Virginia. She had hair that moved. Long, auburn, thick, straight hair. I loved it.
Then there was my hair.  It hadn't moved since it was a wispy bush atop my chubby newborn head.
I had thick, jet black hair that grew up, not out, ruined school photos because it made me look like I was wearing motorcycle helmet and frustrated my mum so much she resorted to military cuts that had me constantly mistaken for a boy. Coarse and curly, it most definitely did not move.
Weeks after I realised I had a friend in Bette, I went to the hairdresser for my usual trim. But instead of her usual hour of wrestling my mane using sticky 80s gels and mousses, she said, 'Can I try something?'  She blow dried my hair straight with a paddle brush which had just been invented.
The creature staring back at me in the mirror was like no other. Her hair was long, black and glossy. It didn't just move, it swished. She looked so pretty. That creature was me.
That moment changed my life. I got a hot boyfriend eight years my senior, was elected VP of the student council in a popularity vote, and started going out more –  in my final year school photo the nuns didn't even mind me being in it this time.
Convinced my social success was all down to my new hair, I spent the next 30 years using paddle brushes, straighteners, and every manner of frizz-controlling potion I could get my hands on.
https://www.instagram.com/p/Bh8kp0mhM-5/
'You're going to burn your hair,' my dad would scream as he walked past my bedroom during my blow-dries, the smell of burning keratin infusing the air.
Thanks Rachel x
I wasn't alone. Despite the big hair of the 80s made cool by Bananarama, once the 90s hit – along with the invention of the GHD – myself and my curly haired sisters went into lockdown to see who could have the flattest, most poker-straight hair. Thanks, Rachel from Friends.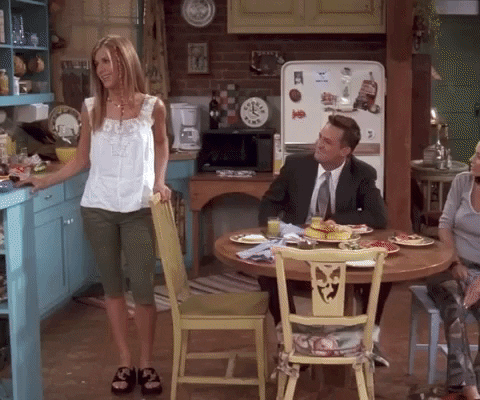 I became convinced that every job and success that ensued was enhanced by my glossy, long, straight black hair and throughout my 20s and 30s I wouldn't even venture out of the house with anything less than the perfect blow dry.
Spending 45 minutes every morning battling my curls was exhausting – and often short-lived because the humidity meant it would become a frizz ball the minute I went outside.
On days where I dare leave it to dry naturally people would comment, 'Is that your hair? It's gorgeous,' I never believed them.
Then I met Cheryl. She was working in my office a couple of days a week.  At the time my hair  was so on the brink of burnout that my hairdresser had given me an ultimatum: 'Stop straightening at least a few days a week or we are over'.  So I started going to work with an air dry.
Cheryl on the other hand, had coily black hair that was curlier than mine, shiny and defined. And fair from fighting it, she was proud of it.
Discovering my Natural Hair sisters
'Have you ever heard of the Natural Hair Movement?' Cheryl asked.  'YouTube it.' She explained how it had originated in the African American world, and had become a political statement to wear your hair 'natural' rather than chemically relaxed, in a weave, or any other style in which it was made to resemble white women's hair.
https://www.instagram.com/p/BuOgLgUHIwq/
Natural hair became my new mid-life hair crusade.  I discovered a world of online YouTubers, bloggers and Instagrammers populated by women just like me, who had spent their lives battling their natural hair, straightening it, using damaging heat and processing techniques and buying one-size-fits-all hair products, in order to achieve our homogenised, acceptable look of long, glossy hair.
I looked around and the look was literally everywhere. Where had my uniqueness gone?
These women had had enough and were using each other's experiences to create the this Natural Hair or Curly Girl movement; the strongest online movement I had never heard of.  It was like coming home.
My new curl guru
The internet is littered with compelling curly girl stories. Take Lorraine Massey, who grew up in Birmingham being bullied because of her ringlets. 'My nickname was Crystal Tipps and not in a good way,' she remembers. 'I was called 'Bozo the clown,' and no one wanted to sit behind me because they couldn't see the board!'
https://www.instagram.com/p/BpAlhMMFtAK/
In an effort to try and understand her own hair better, Massey became a hairdresser, only to encounter more hairism.  'I remember my first job and the salon owner screaming, 'Get her hair blow-dried, she can't be on the floor like that,' I walked out in tears, feeling like a caged animal. I never went back there.'
Even after Massey moved to LA, salon owners continued to try and bully her into blow-drying her big, curly hair flat.  In what she now calls her 'Revenge of the Curly Girl,' Massey moved to New York and developed the curl-by-curl cutting method in which curly hair is cut dry. 'Hairdressers are trained to flatten everything down,' she says. 'But when you look at curly hair, it springs back up and so had to be cut dry, or you lose too much length'.
'Blow dries are like giving your hair a Rufy,' says Massey. 'The curls come back eventually but they're drugged.'
In 2002, Massey wrote The Curly Girl Handbook, which has slowly become the bible in the Natural Hair movement, propelling Massey into icon status in the natural hair world (ironic as sher is white). The 'Curly Girl Method' it espoused went against everything we'd been taught about how to care for and style our hair.
Straight blow dries or 'blow-fries' were forbidden under the CG Method, 'It's like giving your hair a Rufy,' says Massey. 'The curls come back eventually but they're drugged.'
https://www.instagram.com/p/BhYuE_rnQYw/
The Curly Girl rules
Traditional shampoos were out because of they contained sulphates, harsh detergents that stripped curly hair of its natural oils. 'Shampoo is a salt-laden chemical that should never been introduced to human hair,' says Massey.
As for all those so-called anti-frizz serums and silky smoothing conditioners we thought were our hair's salvation?  Also out. The silicones they contain give the hair great 'slip' (that means they made the hair feel momentarily silky) but they suck moisture from the atmosphere, causing frizz. And because silicones coat the hair in what is essentially a chemical sealant, they are impossible to wash out without a heavy sulfate-based shampoo, causing a vicious, frizzy cycle for curly girls.
Massey's CG method also spawned an entirely new language of curl patterns, humidity points and even nuanced ways of applying product – Google Squish to Condish, The Laura Method, praying hands, scrunch-out-the-crunch to name a few and you'll find hours of YT footage of people in their bedrooms and showers sharing their methods. There is even someone using a strainer on her curly hair as a styling tool (it doesn't work, I tried it).
Suddenly big hair is big news.  The terms Curly Girl, get around 10 million searches a month on Google and more and more celebs like Halle Barry and Mila Kunis are coming out of their Curly Girl closets, Ariana Grande swapped her signature glossy pony tailed for natural curly locks  and more models like Jourdana Phillips were rocking their natural hair on the catwalk of the Victoria Secrets show (known for its models' regulation flat middle part beach waves).
https://www.instagram.com/p/BcBVsyugYt2/
Curly haired princesses and their pop star mums
'Mummy, why don't any of the princesses have curly hair like me?' When former Saturdays singer Rochelle Humes's five year old daughter Alaia-Mai asked her mummy this in December 2017, Humes at first ignored it.
'She would come home from school complaining about not having hair like her best friend, 'It's not princess hair mummy,' she'd say,' remembers Humes. 'But she kept saying it, so I said, 'Mummy's got curly hair and daddy's got curly hair.'  At the time I had been blow-drying and straightening my hair since I was 16, so the next time I washed my hair, I let it dry naturally so she could see my curls.'
Since then, Humes hasn't blow-dried or straightened her hair and has been on a personal mission to encourage women to wear their hair naturally.
In January this year, Humes used the hashtag #curlslikeus to try and crowdsource information from the web on what to do with her own hair. 'I was looking for everyone else's tips and product recommendations, and I asked that people tag me. But the response was huge'.
https://www.instagram.com/p/Bs_FSmyh5Vj/
The hashtag now has around 20,000 entries at a given time, its own blog (curlslikeus.co.uk) and Humes' hairdresser Jo Leigh – who is trained by Lorraine Massey – has now opened her own curls-only hair salon Curl Talk, in Brick Lane, London.
As Hume presented ITV's This Morning while Holly Willoughby was doing I'm a Celebrity, her curly hair was an arresting sight against the tide of traditionally blow-dried TV presenters.
'There is a conception out there that curly hair is less groomed and less professional,' says Humes. 'People always comment on it because it's different, and to wear it you have to be really confident because it gets attention. I think people revert to straightening to blend in.'
This isn't only about hair
There is more to this movement than just hair though, says Kadian Pow, a teaching fellow in sociology at Birmingham City University, whose mother first relaxed her hair when she was just seven.
Indeed, black hair discrimination is now recognised by the US Equal Employment Opportunities Commission and has been the subject of a number of lawsuits by black women in America.
'Black women in particular are very much aware that hair is about race and identity and they're becoming more comfortable in saying so,' Pow asserts.  'You can look back throughout history and see how the texture and styling of our hair has been used to oppress us and maintain rigid standards of beauty – chemical straightening and relaxing, weaves – I don't think it's an overstatement to say that the natural hair movement is a new liberation movement.'
Pow wants to change the language we use to describe our natural hair. 'I remember in my 20s this white man telling me I looked like Medusa because of the patterns my curls were making, and I was dumbfounded. But I have since internalised those messages and now for work I will pull it back and purposely not fluff it out because I don't want anyone to disparage me or my identity like that again.'
Crazy. Wild. Hard to manage. Coarse. When I think about the way I describe my own natural hair, it's almost always disparaging. 'Our hair is not something to be tamed or demanding, unless you think about straight hair as being the pinnacle,' says Pow.
'We need to liberate ourselves from these colonial ideas that have been in Western cultures for decades; those words create hierarchies; they imply there is something wrong with us, that we somehow need taming, or to shrink ourselves into the background. Why can't we wear our hair as big and as natural as we like?
My ethnicity is Greek and Egyptian and I wonder if flattening it all those years was about trying to blend in with all the predominantly straight-haired white kids I grew up with in 1980s Australia and somehow deny my own history; to tone myself down somehow.
https://www.instagram.com/p/Bffpdfon_5S/
What I do know, is that while I still do the occasional straight blow dry, having discovered my curly hair and learned new ways to care for it, and seeing how big and curly and voluptuous it can really get, my curly journey has indeed been about much more than hair.
It's been about being more comfortable in myself in a way I have never been before; not freaking out about my hair when it rains or when I go swimming and somehow celebrating rather than hiding my difference from the crowd.  Letting all my hair run free and big and wild has helped me release the free, big and wild me in ways I've never done before (but that's another story).
Who would have thought hair can mean so much (well, me actually..). I've even discovered that with the right care and condition (see below) it sometimes even moves.
How to care for naturally curly hair – the expert guide
Jo Leigh is a specialist curly hairdresser who is responsible for Rochelle Humes' now famous new curly girl look – these are her golden rules for caring for curls.
Follow Jo Leigh @Curl.Talk on Instagram (they have very funny memes).
1. Silk pillowcases and scrunchies are your friend
Cotton pillowcases are harsh on delicate curls and tight elastics can break the hair at the tying point so you end up with broken bits. Opt for silk for sleeping on and ideally silk or velvet scrunchies for the same reason – roll on the 80s.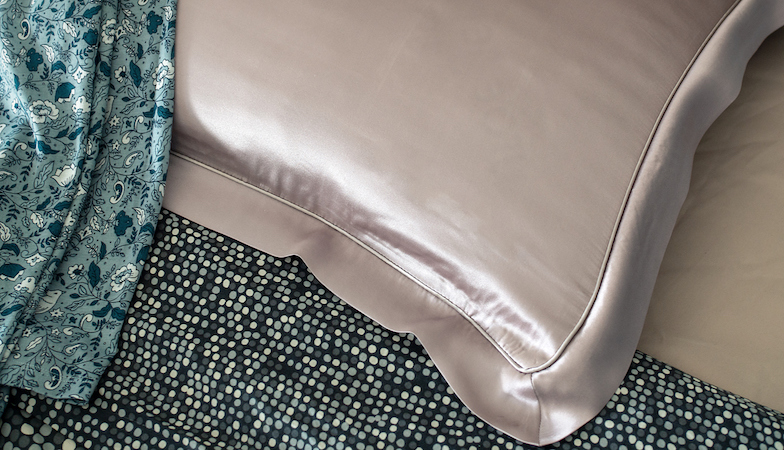 2. Apply products to soaking wet hair
Water getting into your hair is important and over time will help the overall condition. Hair is like a plant, it needs moisture. I love the technique called Squish to Condish where you apply products in the shower and squish them in with water.
3. Throw out your regular towel
Or at least relegate it to drying your body only. Instead, after you have applied products use a microfibre towel or old t-shirt to gently squeeze out excess water and then dry the hair with a diffuser on the lowest heat you can. And forget about wrapping your hair turban-style as it can break the hair.  And pat and squeeze the hair dry only, don't rub it.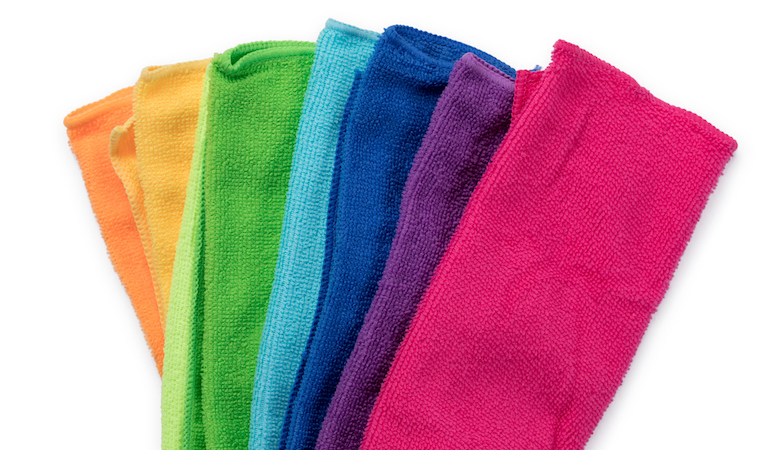 4. Try plopping
For an alternative way to wrap curly hair when it is wet, try 'Plopping,' in which you wrap the wet hair in a T-shirt after applying products. Google it.
5. Avoid silicones
Anything with -one on the end is normally bad news because they coat the hair and that creates a barrier to getting water into the hair. Over time, your hair becomes dehydrated because water can't get into the hair strand. Sulphates, parabens and alcohols should also be avoided if you have curly hair as they can dry it out.
9 brands that will transform naturally curly hair
Read the ingredients before you buy as even super-expensive products aimed at naturally curly hair can contain heavy silicones, alcohols, parabens and sulphates.
With all products silicone, sulphate, alcohol and paragon free, this range is a curly girl favourite. They transformed my hair from fried mess to defined soft curls in about three weeks. Star products include Daily Hydration 100% Coconut Oil Shampoo, Conditioner and Leave-in Conditioner, Frizz Defense Shampoo and Conditioner and Curl and Shine Milk. And they're all available at Boots.
Their Revive and Hydrate and Curl Quench and Coconut Oil lines are free of sulfates, silicones, alcohols and parabens and smell lush. Nourish and Moisture Coconut Oil Weightless Oil Mist is amazing for reviving dry curls.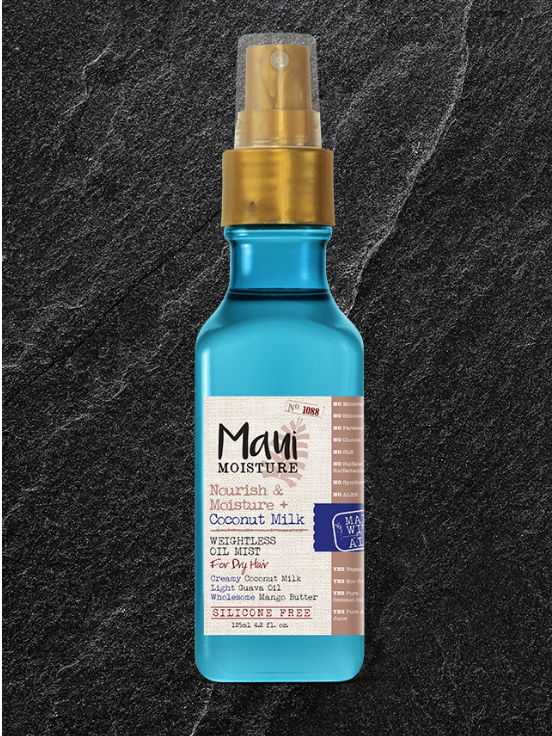 A UK made line of curl only products. 'If I had to pick one desert island product for my curly hair, it would be Boucleme Curl Cream,' says Jo Leigh. 'I use a little after conditioning. Less is more with styling products.'
'Another UK-made favourite of mine,' says Jo Leigh. 'The whole range is to die for and completely natural.' Star products include Coconut Almond Smoothing Conditioner and Babassu Quench Leave In Curl Primer.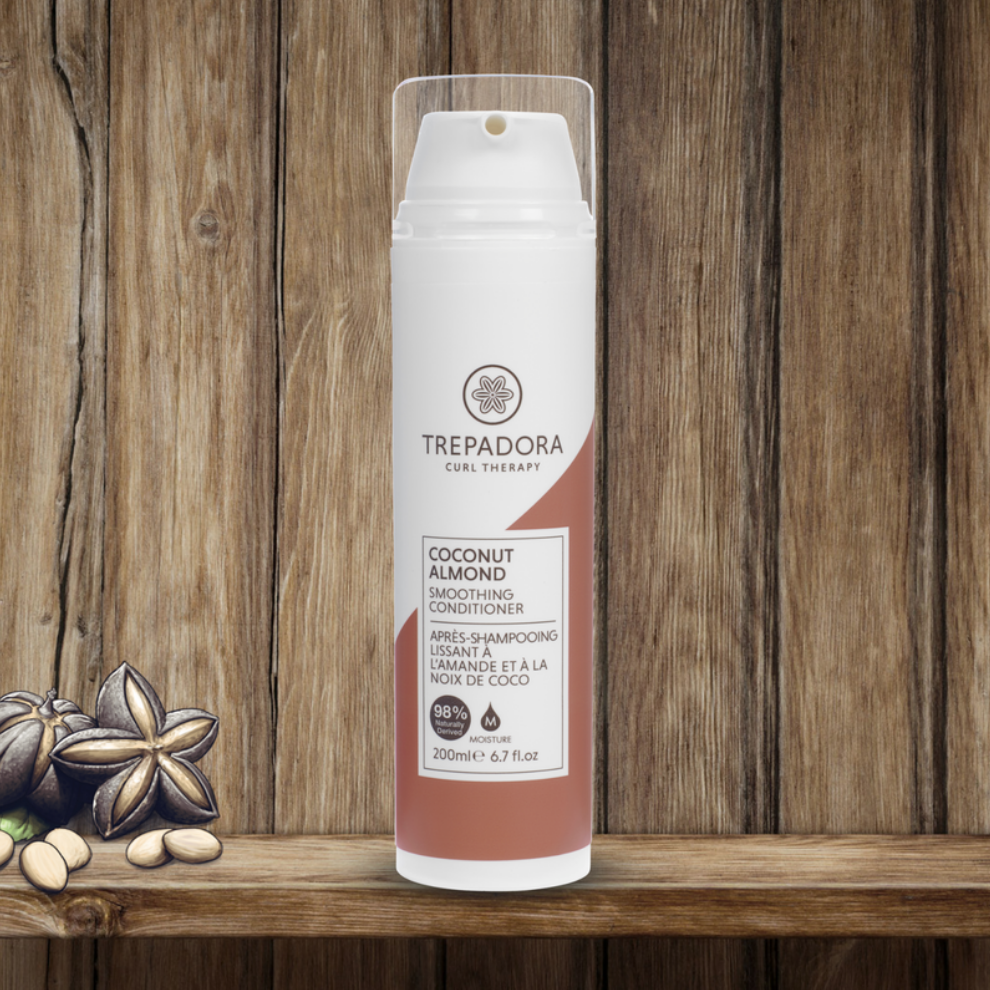 This line, originally created by Lorraine Massey, has an extensive line of products for every curly haired need – but they're not cheap and can be hard to find (Amazon stocks them). Star products include Be Leave-In Conditioner and Supercream Coconut Curl Styler.
Conditioning washes aka Co-Washes are big news on the Curly Girl Scene. The AsIAm Coconut Conditioning Wash now has something of a cult status – anyone with hair on the dry side will see why after one use.
Now available in Boots, Cantu is well-priced and their products really do the job without nasty ingredients. Jo Leigh, along with just about every Curl Girl blogger on the planet loves the Moisturising Curl Activator Cream.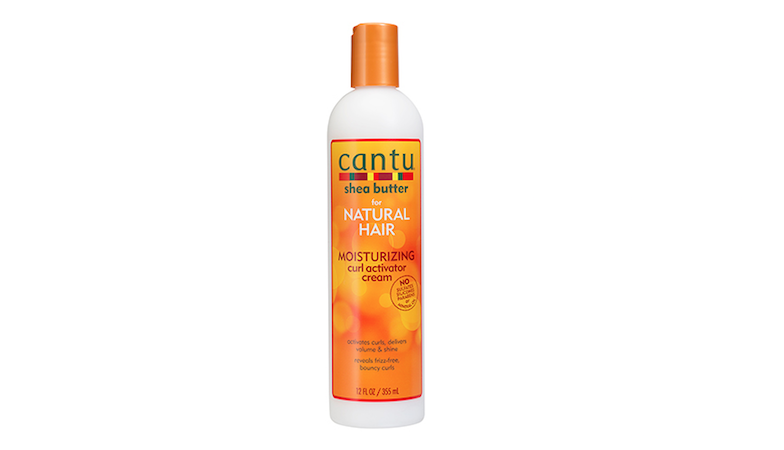 Their towels are must-haves for curly girls.  They say, 'cotton has harsh loops that cause frizz.  Aquis uses workout-like fabric to zap water out of hair gently.' I adore their Lisse Luxe Hair Towel; like a chamois you'd use on your car, but for hair, it shortens drying time by half without frizz.

Flora is the Latin word for plant life. Flora & Curl are passionate about making truly natural, plant powered haircare to nourish, hydrate, soothe and protect all curly hair types.
Their 'Hydrate Me' range is my particular favourite. I now cannot live without their Organic Rose and Honey Leave-In Detangler, plus it serves as a leave-in moisturiser with a blend of delicious smelling coconut and calendula oils, which helps to restore your hair's moisture balance.
Related Healthista Content:
Naturally curly hair – the beginner's guide
17 best products for curly hair – from two Instagram natural hair superstars
Healthista Content you may also like:
7 alkaline diet secrets from the world's most famous weight loss clinic