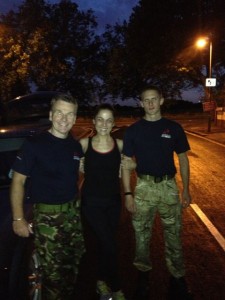 In an East London park at sundown, Anna Magee was put in a bib and annihilated by an ex-Commando for Day 22 of her 30 workouts in 30 days
'I've seen more action in Tesco's on a Saturday morning!'….'I've seen more effort at 9am in the infants' school!' Rob Marshall likes to yell. Am ex-commando, he has been to the Balkans, Northern Ireland and many other war zones.  Now he is in Wanstead Flats on a mission to make me cry.
'What are you doing?' he asks.  'You're standing still – this is a fitness class not a queue for Starbucks!' whenever one of us dares stop sprinting, pushing up, pulling down, lifting or squatting.'
I am in my first ever British Military Fitness (BMF) class, taking place at Wanstead Flats at sundown.  There are 14 of us, 50/50 men and women and all in bibs with numbers on – blue for average fitness and red for higher than average.  I am in blue and coming last at everything – again.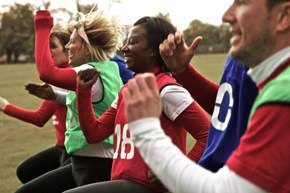 We do our warm-up with Ricky, who only left the marines six months ago –  star jumps, knee ups, push ups and old school moves designed to get us hot and bothered and puffed.
Ricky then takes the red team and Rob takes us in the blue team and the real torture begins.  It's not like anything you get in a gym.  Firstly, it's in  a park and there is a gorgeous sunset that I keep looking to for comfort.  The drills are combinations of running to points at the top of hills or sprints in a field interchanged with power moves like jump squats or push ups where we have to touch the opposite hand to our partner's.  Partner work is big and at times gets up close and personal especially when we have to do moves requiring brute strength such as pushing our opponents over a line by sheer of our bodies whilst our heads push into their necks! Oh, you better hope your partner's showered. There are also agility drills in which we chase our teammates and catch them in sprints though I don't manage to catch anyone or anything.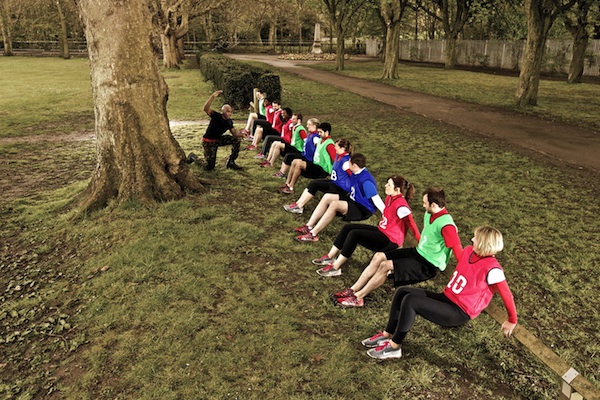 I am sweating like a horse and puffing like an emphysemic old man.  It gets even harder when we have to do team relay races using the army back packs as weights and sprinting with them to a point and back.  I am so slow I am sure my team hate me for slowing them down amid the cacophony of competitive screaming and chants that's only just on the right side of good-natured!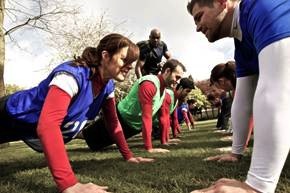 How much is it like real military training?  Rob uses the language of military style training such as 'rank' or 'file' (I forget what they mean but they're styles of lining up).  And there's plenty of moves in which you need to achieve something such as catch someone, crawl under something, carry an item quickly or simply get yourself to a certain point – nothing is done for show.

But about a million years ago I trained with the actual Irish army for a story (left) and must admit it was impossibly hard.  Although some of the moves in the training were similar, we had to run for longer in heavy army boots and carry enormous props such as logs (to simulate a dead soldier would you believe?).  I ended up face down in a pool of mud and couldn't walk for days.
Rob Marshal on the other hand admits that BMF is a little toned down compared to real army training 'or people wouldn't come back,' he says.  'We try and make it fun with team training and jokes rather than too serious.' Indeed, his comments are more a hammed up version of army-type orders than anything humiliating or scary and the general atmosphere of the class is inclusive, fun and warm.  Rob calls everyone by either their names, 'young lady' or 'young man' which for most of the pushing-40 clientele is an endearing touch.
One fellow, David who was training with us works in A & E and says that coming only once a week has in six months ncreased his fitness more than anything he has ever done before.  It reminded me of Emma Gregory, 34, a woman I interviewed a few months ago for a glossy who had been a yo-yo dieter and on-off exerciser virtually all her adult life, until she found BMF.
Emma said: 'In my 20s I was your typical yo-yo dieter.  I swam competitively in primary school but at 16  developed Whooping Cough and my weight crept up so that by 19 I was a size 18 and awfully ashamed of my size.  At 20, I saw a picture of myself at the races in Chester with friends and was horrified into starting the gym.  By my third year of university I was exercising hard – lots of aerobics and cardio machines – five times a week.  But I only did it to lose weight and when I got to size ten in 2004, I stopped and the weight came back.  The pattern continued for five years.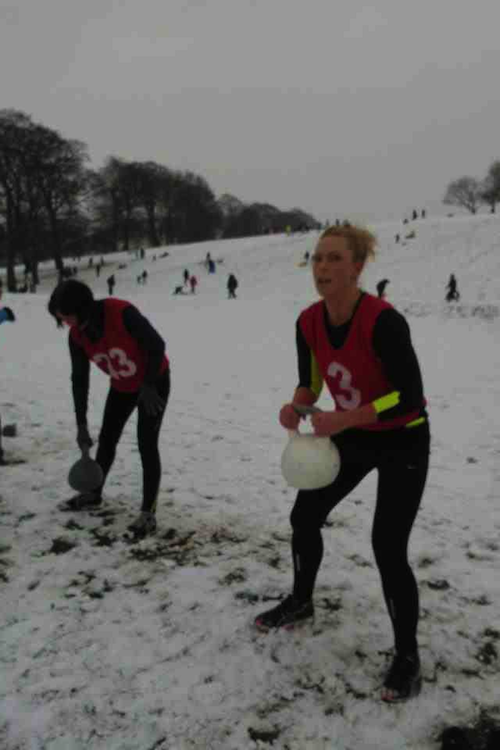 'Four years ago, a fit friend mentioned British Military Fitness (BMF). 'It works muscles no gym ever could,' she said, adding 'You won't last.' It was outside in a park run by ex-Army men.  You're stripped of your jewellery and given a number then put on a muddy and unpredictable routine of uphill sprints, burpees, presses, planks, piggy-backing people -anything they think of.  At first I hated it, but there was something I loved about it too.  After it I felt invincible – I hadn't felt like that after exercise since swimming when I was young – and that high kept me going back despite the fact that the next morning I could barely walk or dry my hair my muscles were so sore.   Within three months my body had changed and now – after four years – I've dropped a dress size and about four boob sizes.'
Like Crossfit, BMF converts are evangelists not least because along with being a tough and gritty workout that leaves you on a high, it's also an unthreatening social event.  Rob says it's not unusual for his Greenwich Park class to all have brunch together after their workout on a Saturday morning or to hit the pub on a Thursday night.  Along with hour long classes available at park avenues all over the UK which take place whatever the weather or conditions – rain, hail, sleet, heatwave or snow – BMF also run regular weekends away where the military activities are mixed with hikes and some serious partying.  Oh, and a note for single ladies: there have been about ten marriages in the Greenwich Park BMF group alone!
PROS  it's a gritty and hard-core workout, it's a great release with all the shouting, the outdoor location make it tougher and give it the fresh air factor, it's sociable CONS it might be too touch if you have any injuries or are not a little fit to start with
Where: All over the UK, find a location here.  I did mine in Wanstead Flats
How much? Your first class is free then membership starts from around £35 a month with special offers for different groups and varying prices across the UK.  A block of ten single classes costs around £110-145

Did I pay? No
Calories burned: 349 Calories calculated using the Ki Fit Body Monitor
Find out more: britmilfit.com 
READ OTHER POSTS IN THE 30 WORKOUTS IN 30 DAYS ODYSSEY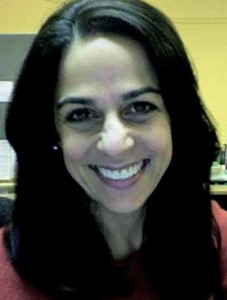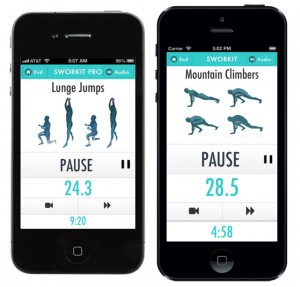 #Day 21 The Sworkit Circuit App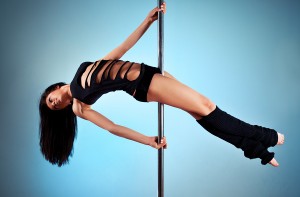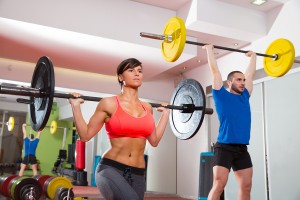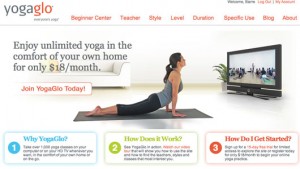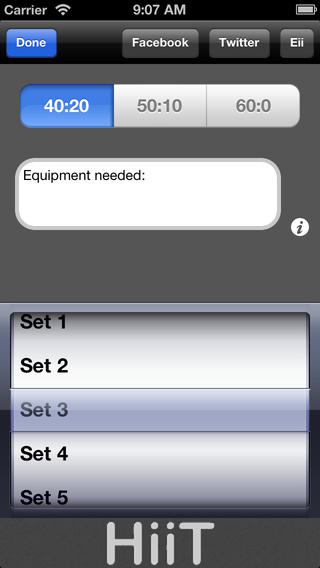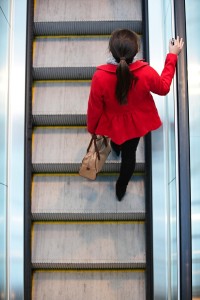 Day #16 How to exercise WITHOUT working out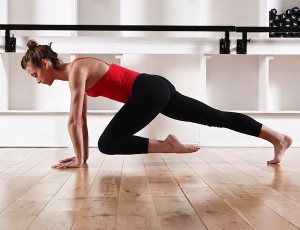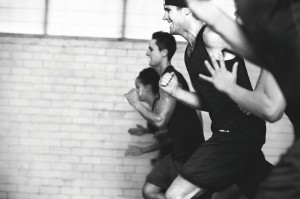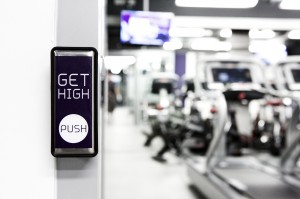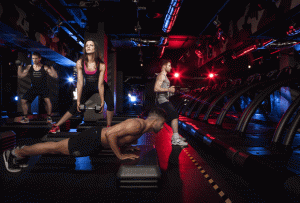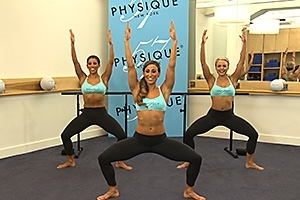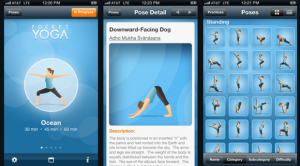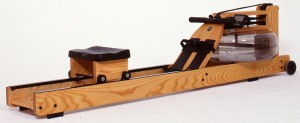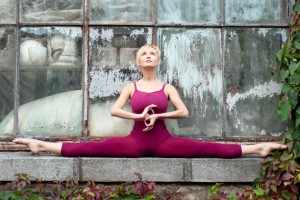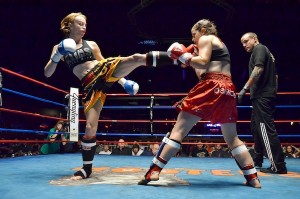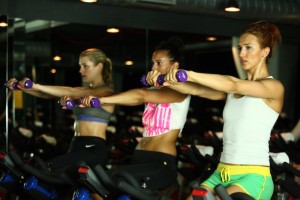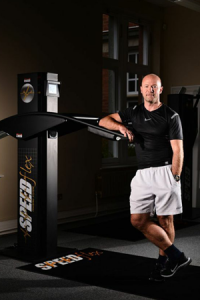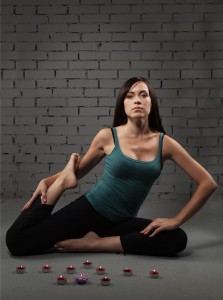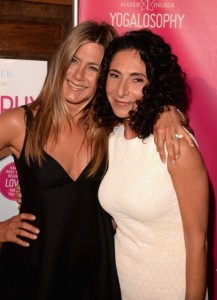 Day #3 Jennifer Aniston's Yoga Workout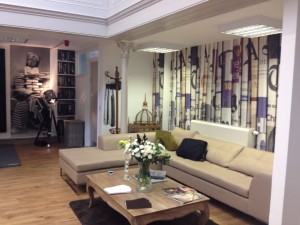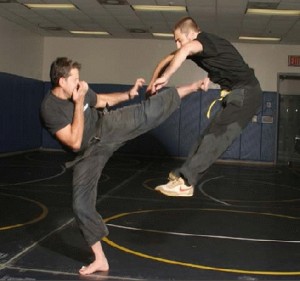 Like this article? Sign up to our newsletter to get more articles like this delivered straight to your inbox.