The latest trend in fitness comes from cool, specialised centres where intimate, targeted classes get results and you're a name not a number 
Remember the Big Fitness boom of the 80s?  High energy workouts and banks of exercise bikes were de rigeuer, and set the tone for the next two decades. Now, despite a gym on every corner, we are fatter than ever and the number of people with obesity has trebled in the last 25 years. A Which? study has found that we squander £500 a year on unused memberships. And with factory-style gym chains, who's to check if we don't turn up?
A new concept in exercise could change that: boutique fitness. Intimate and personal, it's characterised by tiny classes in chic locations, which look more like members' clubs than gyms. Workouts tend to be shorter 15-45 minutes but more results driven. And when it comes to the gym floor, you're no longer a number but a name and everyone – from the receptionist, to the trainers and the guy behind the juice bar knows it.
Boutique Fitness doesn't talk about members but clients.  There are no one-size-fits all machines but new bits of kit with specific and targeted applications, whether your glutes need tightening or your shoulders need stretching. With boutique fitness there's no slacking at the back, because there is no back – you are the focus. At the Library gym in London, with interiors to rival private members retreat Babington House, if they haven't seen you for a few days, the manager calls to check if you're OK.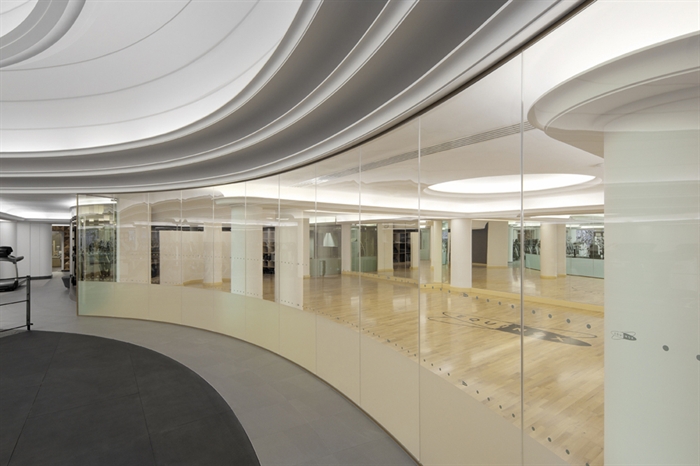 Bigger establishments are taking a slice out of the Boutique Fitness ethos too.  At the 35,000 square foot Equinox gym that recently hit our shores from the US, members receive an in-depth body analysis that includes a body composition and movement screen, blood pressure, resting heart rate and cardiovascular tests.  Trainers have access to this information to inform your workout.  In New York, the bog-standard Spin class has had a boutique makeover in the form of Soul Cycle, which mixes yoga, dance moves and indoor cycling in small wait-listed classes. There's even branded merchandise such as candles, scarves and nail polish.  Its arrival on these shores later this year is hotly anticipated.
Here are our some of the newest ways you can experience the new Boutique Fitness:
The athlete's workout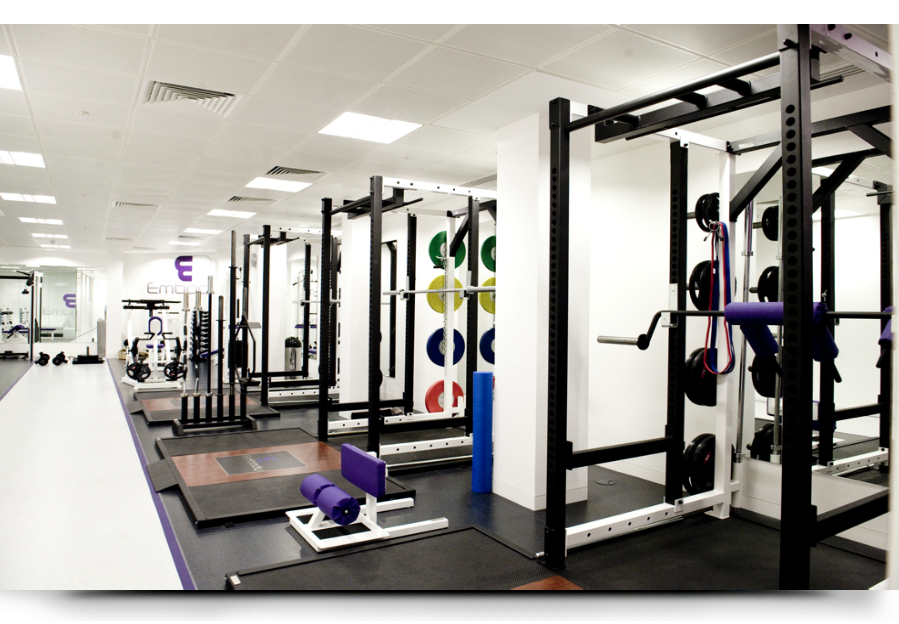 Embody gym in the City is run exclusively by Olympic athletes.  Serious kit includes old-school kettlebells and a 100-metre sled running track (where you drag a weighted sled – a killer for the backs of thighs). No classes, only personal training.
Best for: anyone wanting fast results in building lean muscle and fat. Their before and after shots are impressive.
Sarah Lindsay, former Olympic speed-skater founded Embody with the idea of, 'if Apple did gyms.' 'When I was an athlete, I had a team of physios, nutritionists, trainers and massage therapists all working together to get me to my goal so I decided to apply the same integrated approach to working with everyday people. People want to feel taken care of when they come to a gym, they don't want to be left on a machine to fend for themselves.
Before they hit the gym floor, members receive a total nutrition consultation from powerlifter turned nutritionist David Lewis, comprising hormonal breakdown, fat caliper test and full blood profile. Before they start, each client can work with a physiotherapist on a 'prehabiliation' programme – as would an athlete – to identify niggling injuries that might cause problems once their training kicks in.  Then that information is relayed to trainers to prevent those injuries from happening.
Expect: hard training and heavy lifting that's standard fare for athletes.
Visit the Embody website, where prices start from £65 a session.
The no-slackers circuits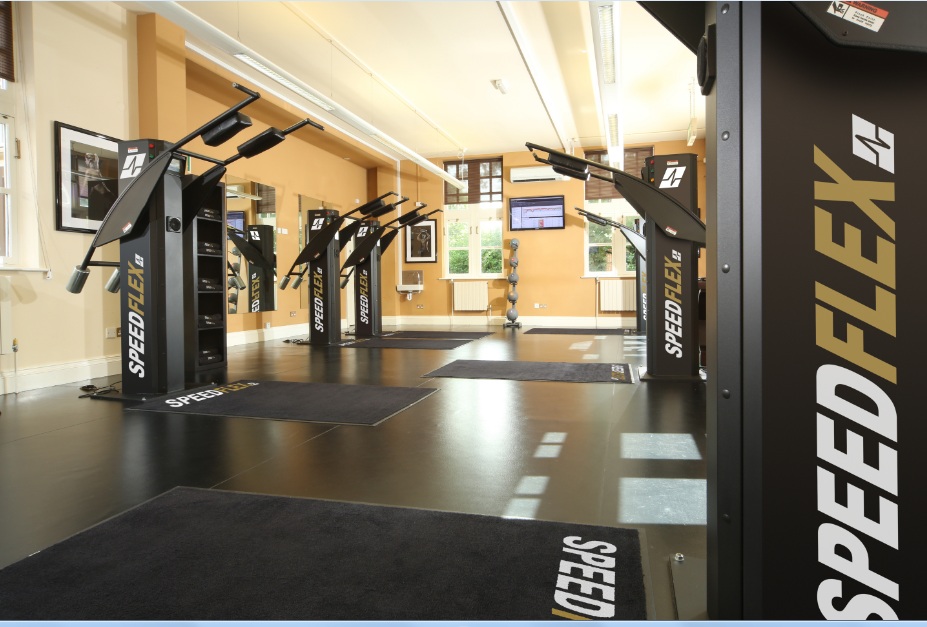 A 45-minute souped-up machines and circuits class with light weightlifting for maximum of 15 people. Participants are wired up to data monitors for moment-to-moment read-outs on performance.
Best for: number-crunchers who like to measure their progess in figures and who like to be pushed hard.  Great for high calorie burn and building tone without bulk.
Before each workout, a body composition machine measures your water and fat content and that data is fed into a machine that calculates your calorie burn. Everyone wears a heart rate monitor and a screen in the middle of the room – for all to see – lists class participants by name and monitors which training zone they're working at. Everyone works in turn on different Speedflex machines, weights machines that are isokinetic ie providing resistance both on the way up and on the way down for a smoother lifting experience that is easier on joints. Between each machine you do high cardio moves such as burpees and step ups.
Expect: constant surveillance, which many find a great motivator. The instructor regularly looks to see whether you're moving safely as well as trying hard enough. The communal screen names and shames any lazies and at the end everyone gathers round and their calorie and fat burn is read out. In our ten-minute trial period we burned between 208 (me) and 427 (the person working the hardest) calories.  In 45 minutes you can burn between 700 and 1200 calories.
Speedflex centres can be found in London, Durham and Newcastle, or you can visit the Speedflex website. Sessions cost £30 a time or you can buy a monthly membership for £195. They have just launched Speedflex30, the same gruelling class but harder and over in half an hour.
Read our review of Speedflex
Personalised Pilates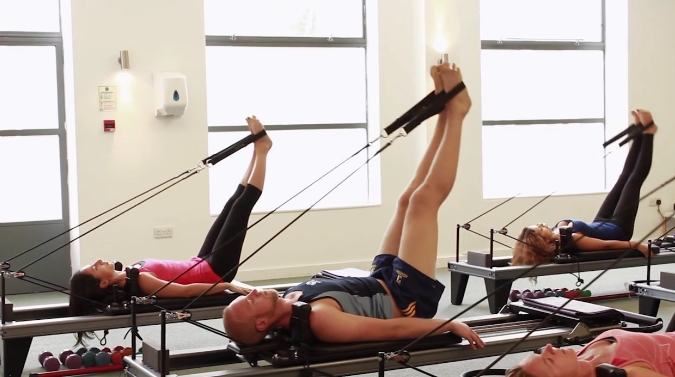 Early adopters of the boutique ethos, TenPilates (ten being the maximum number per class) offer dynamic hour long classes on the Reformer (machines which use a series of pulley levers to tone deeply). Physio and massage are part of the offering.
Best for: those with injuries, or who want to tone, or cardiophobes.
The entrance to TenPilates looks more like a law firm than a gym and everyone who walks in says hello and tells the receptionist their name – no cards, no numbers.  Many have had their bodies assessed by a physiotherapist as part of the Ten Pilates 'Circle of Care' in which physiotherapists, massage therapists and trainers have access to your body's data (weaknesses, injuries and goals) in order to tailor workouts and treatments, especially where injuries are concerned.
Expect: constant checks and adjustments from an instructor to ensure you are working the right muscles. Reformer Pilates targets smaller, deeper muscles while regular workouts tend to target the larger ones.  Afterwards muscles feel lengthened and deeply worked.
There are six TenPilates studios in London. Single classes cost £27. Buying a block of classes can reduce the price per class to £18.
The boutique hotel workout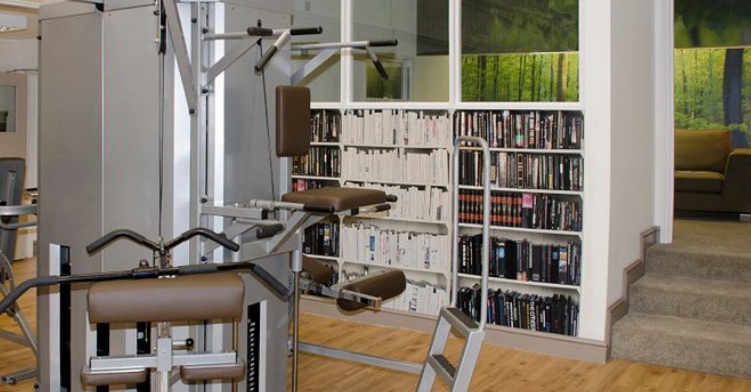 The new Library gym in Notting Hill is a seriously sciencey gym programme in a boutique-hotel style setting. It's based on quick-results High Intensity Strength Training  – short, intense periods of weights and abs reps – plus nutritional support. With a maximum of 4 people per class, sessions take no more than 15 minutes, but the idea is that you pop in most days.
Best for: people who don't like gyms. Great if you prefer to exercise little and often, want serious sculpting results, and like nice flooring.
Set amid velvet sofas and designer wallpapers is  a central training station with weights machines for hundreds of lifting combinations such as bench presses, leg lifts, squats and lat pull downs. The people behind Harley Street's successful Educogym – a personalised, targeted nutrition and exercise programme featuring science-backed weight training and high-protein and high 'healthy fat' diet designed for fast weight loss, hugely popular among health and beauty editors – have brought their programme to this Babington House-style setting. There's an intense 12 day kickstart programme that comes with supplements and a nutritional programme, the aim of which is to get results fast (you can lose seven and half pounds of fat and put on three pounds of muscle, they claim).
Expect: to workout harder than you ever have but only for 15 minutes. One day you'll do legs, another arms and back and some abs exercises each time. Training sessions are designed to be followed by lounging in chill-out areas such as pool table area, cosy sofas and reading nooks upstairs.
Visit the Library website, where memberships start from £345 per month.
See what our editor Anna thought of Library when she did 30 workouts in 30 days
Hollywood Bootcamp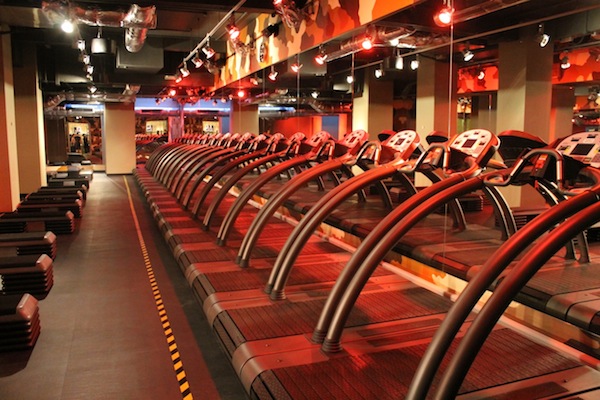 Barry's Bootcamp in London is the outpost of the Hollywood gym haunt loved by the likes of Pink, Jessica Biel and Jake Gyllenhaal.  Hour-long workouts combine treadmill, resistance and weights and are set to nightclub style music.
Best for: Anyone who wants to sweat and burn serious calories in a hip atmosphere surrounded by gorgeous bodies. So glamorous it hurts – literally.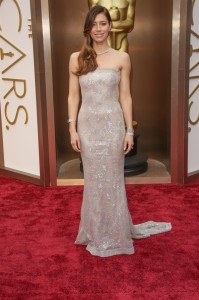 Barry's looks more like an underground dance club than a gym, all exposed brick and personalised water bottles.  It's touted as 'the hardest workout in the world', you can burn an exhausting 1000 calories an hour. The lights are low making you look better in the mirrors.  Classes are typically 30 minutes treadmill and 30 minutes of weights and resistance exercises and all work on the concept of 'split training' – working different body parts on different days. You work your upper and lower body on different days during the week and your whole body at the weekend.
Expect: Trainers continually correct your form ensuring you're doing the weights moves with the correct posture for maximum muscle results and injury prevention and also cue your running style by standing by your treadmill with instructions such as 'chest out, elbows in!' People are even told to spur one another on, the antithesis to the cold, anonymous gym where everyone pretends they can't see each other.
Trainers will come and have a protein shake with you at the Fuel Bar afterwards and quietly quiz you on your fitness goals then kindly remind you of those goals when you want to throttle them in your next class.
Visit Barry's Bootcamp website where classes cost £20 a session.
See the results from our last REBOOT blogger after she paid a visit to Barry's Bootcamp
The short sharp fatburner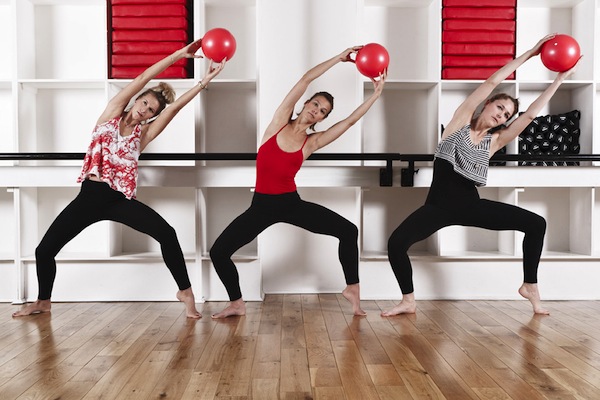 Frame Camp is a speed bootcamp class and one of the signature classes devised by the new Frame gyms to target specific fitness needs.  It's  30 minutes, 8 people max,  with 15 minutes of treadmill at varying speed bursts and 15 minutes body conditioning for a quick, high intensity, fat melting class.
Best for:  the time-poor and yoga/pilates devotees who need extra cadio or strength training.
There's something super-cool and Silicon Valley-ish about the new Frame gyms (in London's Shoreditch and Queen's Park), with their façade of exposed pipework, 'Fame' style lettering and bright red brickwork coupled with chatty patois on the brochures and website.
An instructor is always right behind you checking you're pressing all the right treadmill buttons and shouting encouragement to go for it and use your arms and core. Classes take place in small studio rooms with only 4-8 people which breeds a sense of community as there's no one plugged into their earphones or TV, plus a healthy competitiveness in not wanting to be at the bottom of the (very small) class.
Expect: Frame Camp with its hard graft and personal instruction impressed our yoga bunny tester who hadn't set foot in a gym in 15 years but wanted to up her cardio and strength. 'I liked the fact that I could set my treadmill to beginner level and still run alongside fitter regulars. And that I could do a yoga class there too if I wanted.' Other classes include Frame Method, small classes based on isometric exercise for strengthening muscles and Frame Barre a fitness workout based on ballet moves.
Find out more about Frame classes on their website. Prices start from £15 per session or you can purchase a 'Frame Card' that you can top up with £50 at a time (each class then costs £12).
Read our review of Frame
The high altitude workout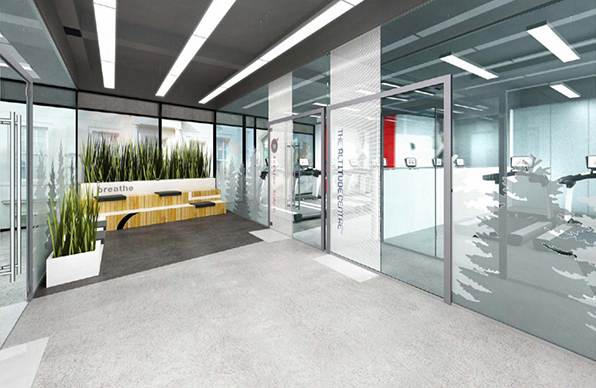 At the Altitude Centre in the City, 20-30 minute spinning, rowing or running classes for up to 12 people take place in a room where oxygen levels are equivalent to those at up to 3000 metres to increase fitness faster.
Best for: Anyone who is prepared to work hard to lose weight in less time than it takes with regular workouts or if you've reached a plateau in fitness or weight loss.
Workouts are based on interval training – high, fast intervals of around 10-60 seconds interchanged with short recovery periods or around 45 seconds. For athletes, training at high altitude allows athletes to increase their red blood cell count, enabling them to compete more effectively at ground level because more oxygen is delivered to the muscles. For the rest of us, it can burn 1.5 to 2 times the calories of exercising at ground level making it great for people of all (or no) fitness levels who want to lose weight. The Altitude Centre supplies university sports science departments as well as the FA with altitude training facilities.
Expect: tired and aching muscles during your workout – high altitude exercise feels much harder as lactic acid builds up quicker. Along with being high up, it's also high-end and you could find yourself next to a footballer or elite athlete in classes. Afterwards your body immediately takes on more oxygen leading to an almost euphoric serenity.
Visit the Altitude Centre website, where classes cost £39 per session.
Read our review of the high altitude workout
Like this article? Sign up to our newsletter to get more articles like this delivered straight to your inbox.