This is better news than it sounds. Today we're adding some short interval training to your Tweak Diet. It's going to change your body and don't worry, it will be over quickly. If you've just joined us, scroll down for more about getting on The Tweak Diet
The best fitness news of 2013 was by far the rise of the short, hard workout. Every trainer, sport scientist and half-witted pseudo-expert were extolling the wonders of High Intensity Interval Training or HIIT for increasing fitness and burning fat.
HIIT simply refers to short workouts done in intervals. Anything from 20 seconds hard training and 40 seconds rest to one minute's hard training and one minute's rest and every combination thereafter. According to lab studies it can help keep blood sugar stable, get you fit fast, increase your metabolism and have the same effect on the body in five – 20 minutes of training as much longer workouts.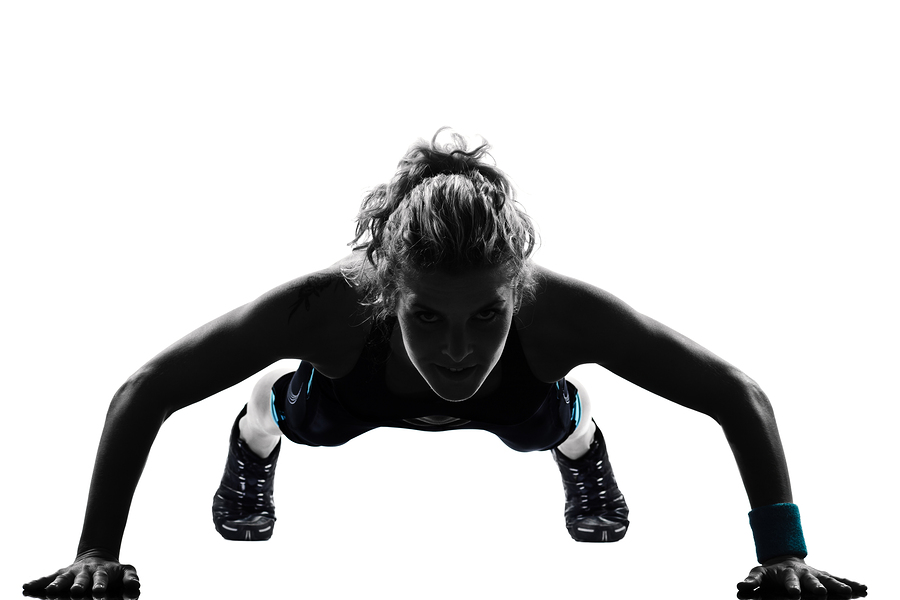 I have been doing HIIT all year as I was unable to resist every trainer and their dog going on about it to me for every single fitness story I did. The results are almost puke-worthy during the workout itself as the hard bit is just so hard it can make you feel a bit ill.
Nonetheless, nothing I tell you, nothing has increased my fitness like it. In fact, I did HIIT sessions on the treadmill in the gym a few times a week – nothing more than 15 minutes -from January until June. Then, in July I did the Tesco Run for Life 10km race in Hyde Park with no long run training and honestly sailed through it. HIIT, I hate you but you work.
Which is why I am urging you to get some HIIT into your life. And here is the best news, you can choose workouts that are anything from five to 20 minutes and you will still get the benefits. My recommendation is if you want to lose weight, do a short workout up to six days a week or a minimum of two. Good news is, given the number of HIIT regimes and classes I have tried this year I have a few I can recommend. I would alternate them if you can so you continue to shock your body into shaping up quickly. I have tried them all and can honestly say they're worth it. (I bought them all too, they weren't freebies).
If you have 5 MINUTES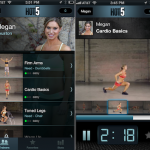 Hot 5 App  The tutorials are taken by one of seven trainers, who specialise in areas from functional strength to getting your hot bikini body. When downloading the app you are given 500 credits and you can unlock new workouts as you go along. The idea is that if you keep coming back, if only for five minutes a day, you should never run out of credits. It suits a range of abilities and has a leader board function too.Read Healthista's review of the Hot5
If you have 10 MINUTES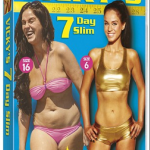 Vicky Pattison's 7 Day Slim DVD The surprise join winner (with Natalie Cassidy's The Perfect Ten whose workouts are all 30 minutes), this DVD contains four ten minute workouts that are serious tough and which helped Vicky drop four dress sizes in six months.
If you have 15 MINUTES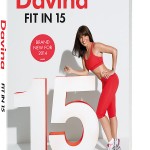 Davina's Fit in 15 DVD  Four HIIT-based workouts for all levels and with Davina's signature hilarity all the way through. Great if you want to progress from beginner level.
Healthista's 15 minute fat burn workout with trainer Jane Wake This one has the advantage of being totally free, just stream it off yours truly.
If you have 20 MINUTES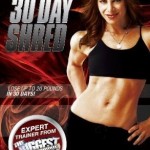 Jillian Michael's 30-day shred DVD Three workouts with progressive toughness (level three is a killer so don't move up 'til you're ready)
if you want to SET YOUR OWN TIME FRAME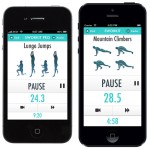 Sworkit is my favourite HIIT app ever. It's the new circuit-training app taking mobile fitness by storm, designed and created by Ryan Hanna, an ex-officer in the US Army, its iTunes reviews are awash with stars. Workouts range from five minutes to sixty minutes, and can be tailored to which part of your body you want to work on. The app itself is sleek and stylish with an easy-to-use interface (you can try it for yourself on their website now). With 106 workouts to choose from, Sworkit randomizes your routine to keep you healthy and having fun. PLus you need no equipment, only your body. It's soooo good. There is also Sworkit Pro, downloadable for £0.69. Read Healthista's review of Sworkit
HEALTHISTA RELATED VIDEO
How to do HIIT on the treadmill (this is what I do a few times a week)
JUST JOINED THE HEALTHISTA JANUARY TWEAK DIET? here are some guidelines to get you started
What is the Tweak diet? Designed for anyone who doesn't want to go on a big starv-y diet during January, we deliver you one new small change to make to your diet or lifestyle on each day in January. You continue each change throughout the month and come February, be on your way to weight loss and new healthy habits you can keep all year. You in?
1. Start anytime. Some of you will be starting on January 1st, but that's not compulsory. If you're joining us after January 1st, simply go back to Day 1 and start from there.
Like this article? Sign up to our newsletter to get more articles like this delivered straight to your inbox.