Straightening your hair can be damaging if it isn't done correctly. We've chosen our five favourite hair straighteners that won't fry your curls – if you're careful
This article was last updated 10th September 2020
Searching for the perfect hair straighteners? With so many brands on the market, it can be difficult to choose the right one for your hair.
We tested some of the newest hair straighteners available, in search of the ones that smoothed our hair to perfection but without causing too much hair damage. 
Take a look at our guide to straightening your hair with minimal damage.
When choosing the best straighteners we kept in mind a few different criteria – how sturdy and high quality the iron felt, how quickly it heats up, how many heat settings were available and how long our straight hair lasted without frizz.
It wasn't easy – but we narrowed it down to our top five favourites:
ghd Platinum+ Professional Styler

The ghd Platinum+ hair straightener has predictive technology that detects your hair's needs and then responds with the 'perfect' amount of heat for your particular hair type.
'There isn't a way to adjust the temperature, which I had never seen before. Surprisingly, it did an amazing job smoothing out my curls'.
'I found that the iron worked well for my hair type, and left it with smooth finish that isn't always a given for those of us with coarser hair. The iron passed through my hair without any snags, and left me feeling like I hadn't burned or damaged any of my strands'.
£175 the ghd Platinum+ styler is available to buy on Amazon in the US and in the UK.
Cloud Nine The Wide Iron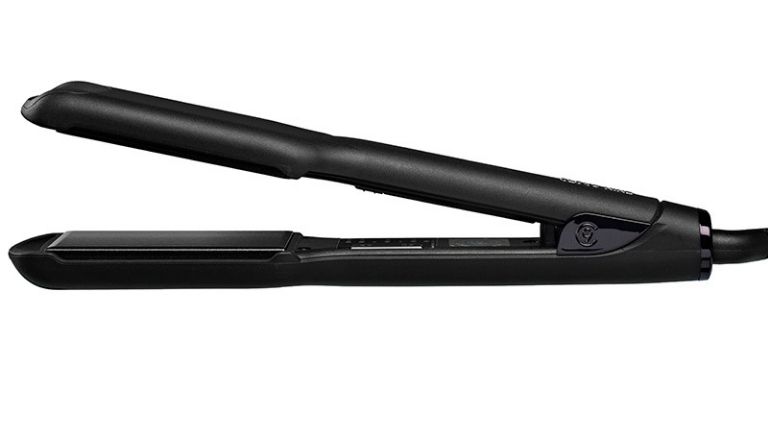 'I was pleased with the smooth, shiny hair that I was left with after using this Cloud Nine Iron. It's lightweight, sturdy and did a good job of adding length and shine to my hair. I would definitely reach for it again'.
These straighteners are best for thick hair, that's due to the larger size of its ceramic plates. The only drawback we found was that the iron is a bit bulky towards the ends of the plates.
This made it difficult to get as close to the scalp as is needed. If you have shorter hair or hair that is very curly at the scalp, we would recommend choosing the original Cloud Nine Iron, which is slightly smaller.
£149 Cloud Nine The Wide Iron is available to buy on Amazon.
Paul Mitchell Neuro Smooth XL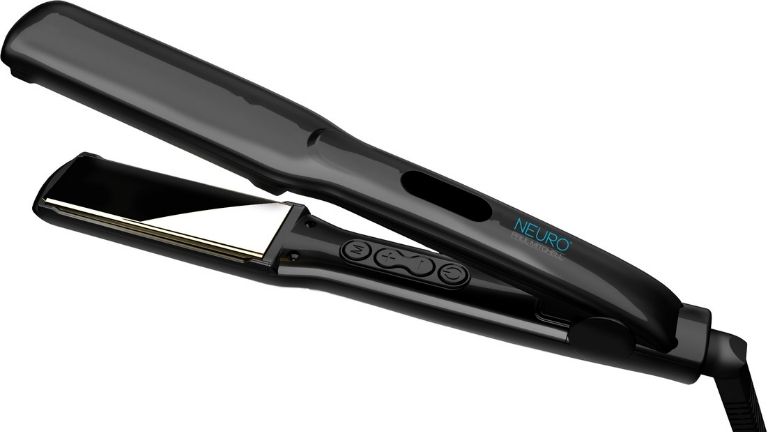 The Paul Mitchell Neuro Smooth XL was hands down our favourite straightening iron of the bunch.
'I was able to straighten my thick hair in less than half an hour (it usually takes twice that). Not only did this iron work faster than normal, it also left my hair much shiner and softer than I expected'.
'The titanium plates went smoothly through my hair without snagging any loose strands. It also has an easy to use temperature control, where you can choose between settings for fine, medium or coarse hair on the small LCD screen'.
£135 you can buy the Neuro Smooth XL in Paul Mitchell salons, or it's also available to buy on Amazon in the US and in the UK.
Dura CHI Ceramic & Titanium Infused Hairstyling Iron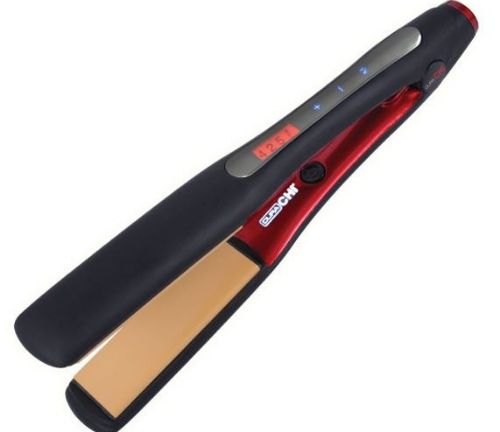 CHI straightening irons have always been a keen favourite, and the DURA CHI is no different. They're easy to use, lightweight and great for traveling because of their dual voltage.
The ceramic and titanium plates are somewhat small, but heat up quickly and don't pull at the hair.
'After using this straightener, I had smooth, shiny hair that lasted multiple days without needing a touch-up'.
The DURA CHI hairstyling iron is available to buy on Amazon in the US and in the UK.
Remington Air Plates Ceramic Straightener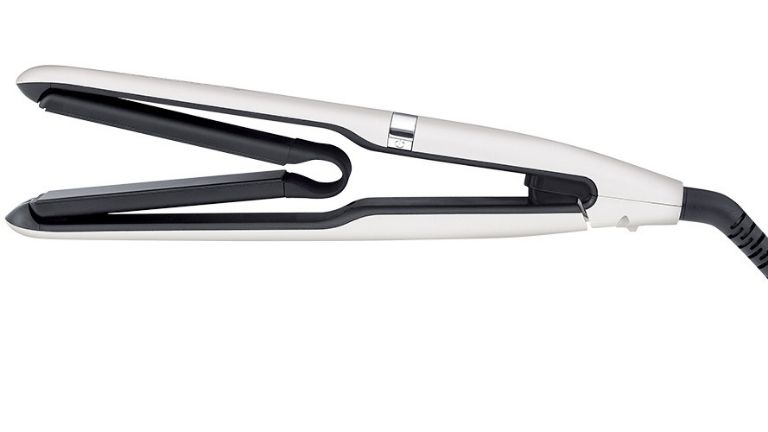 The suspended air ceramic plates on this straightener were unique to look at, and seemed to heat up quickly. There are five adjustable temperatures, making it easy to find the right temperature that won't damage your locks.
This straightening iron has a similar look and feel to the ghd platinum+ but a significantly lower price tag  – so it's a great choice for those of us who have a smaller budget for their straightener but don't want to sacrifice on quality.
£79.99 the Remington Air Plates Straightener is available to buy on Amazon in the US and in the UK.
More Healthista Content:
WIN two Soul Circus Festival tickets worth £400
Vibrators for women – the beginner's guide to sex toys
This vinyasa flow yoga routine will improve your posture
10 best sunscreens for under make-up, during exercise and on a budget